Viel Applaus für das Musikensemble Divertimento beim weltgrössten Zupferfestival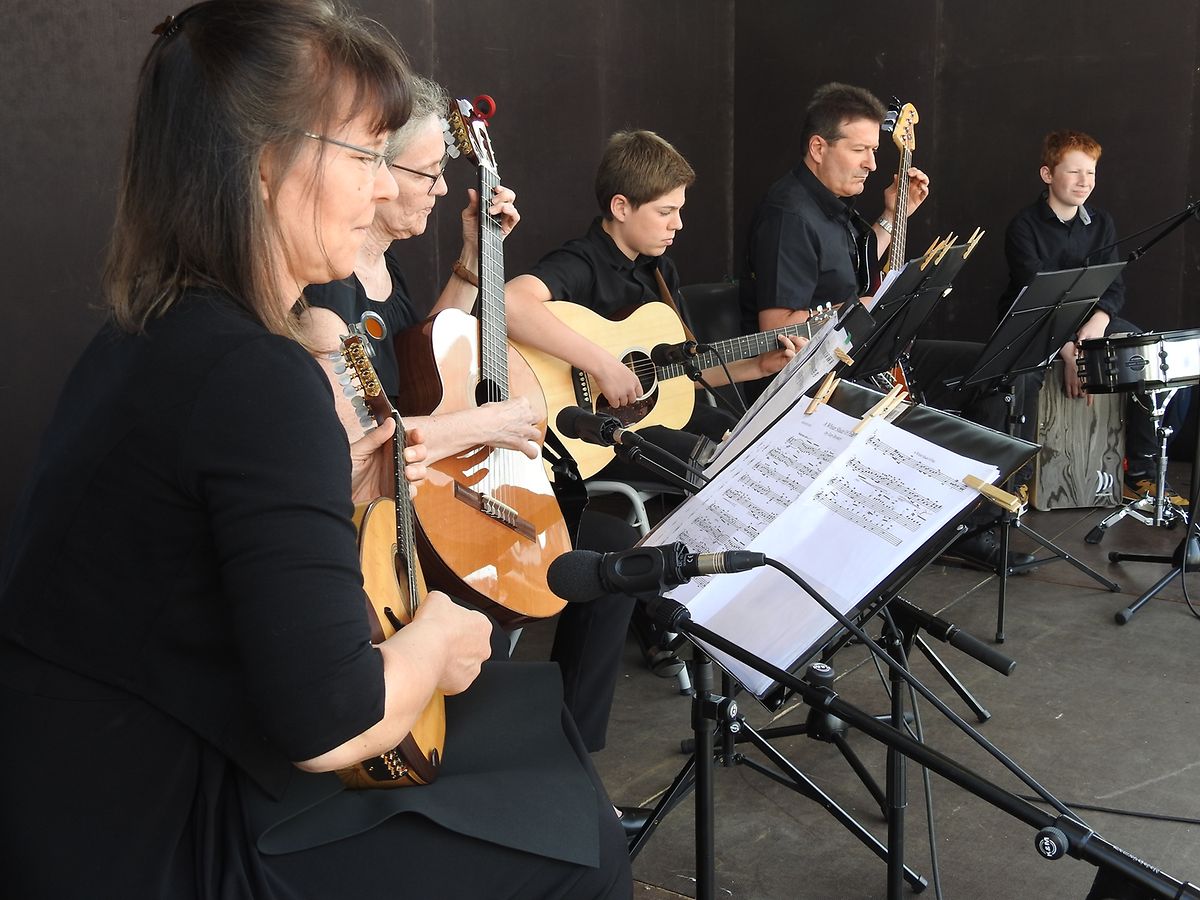 Picture Gallery
Please scroll down,
to see more pictures.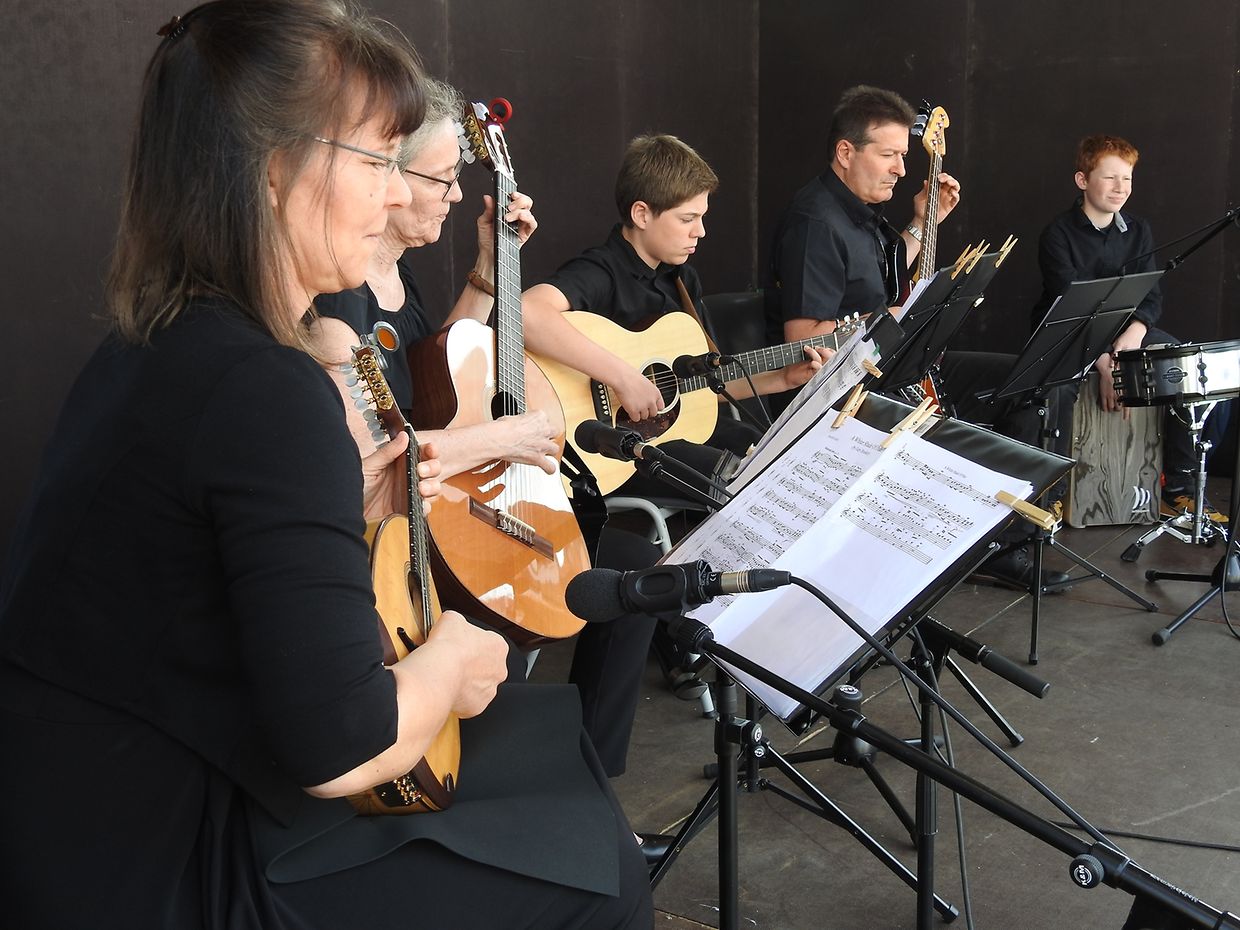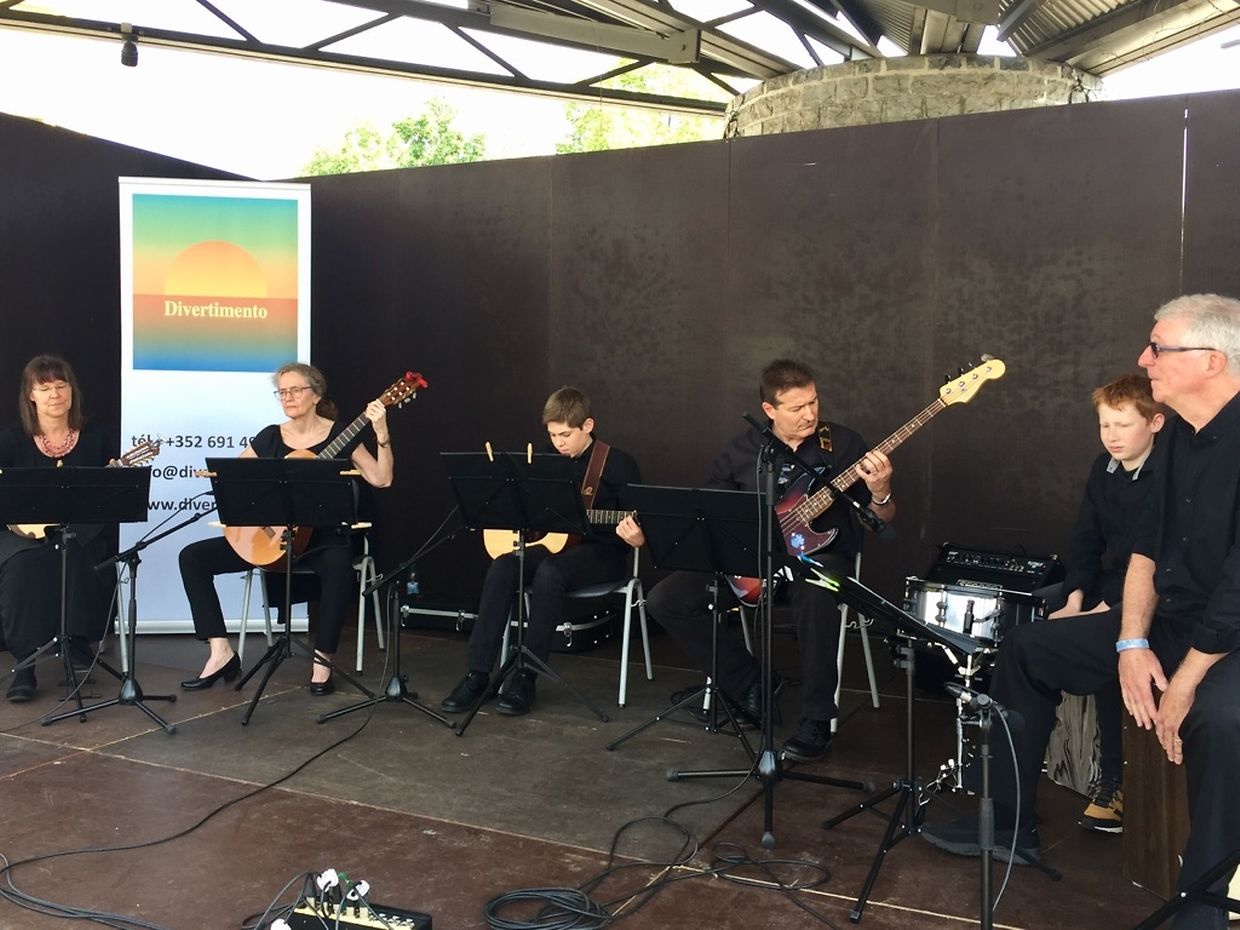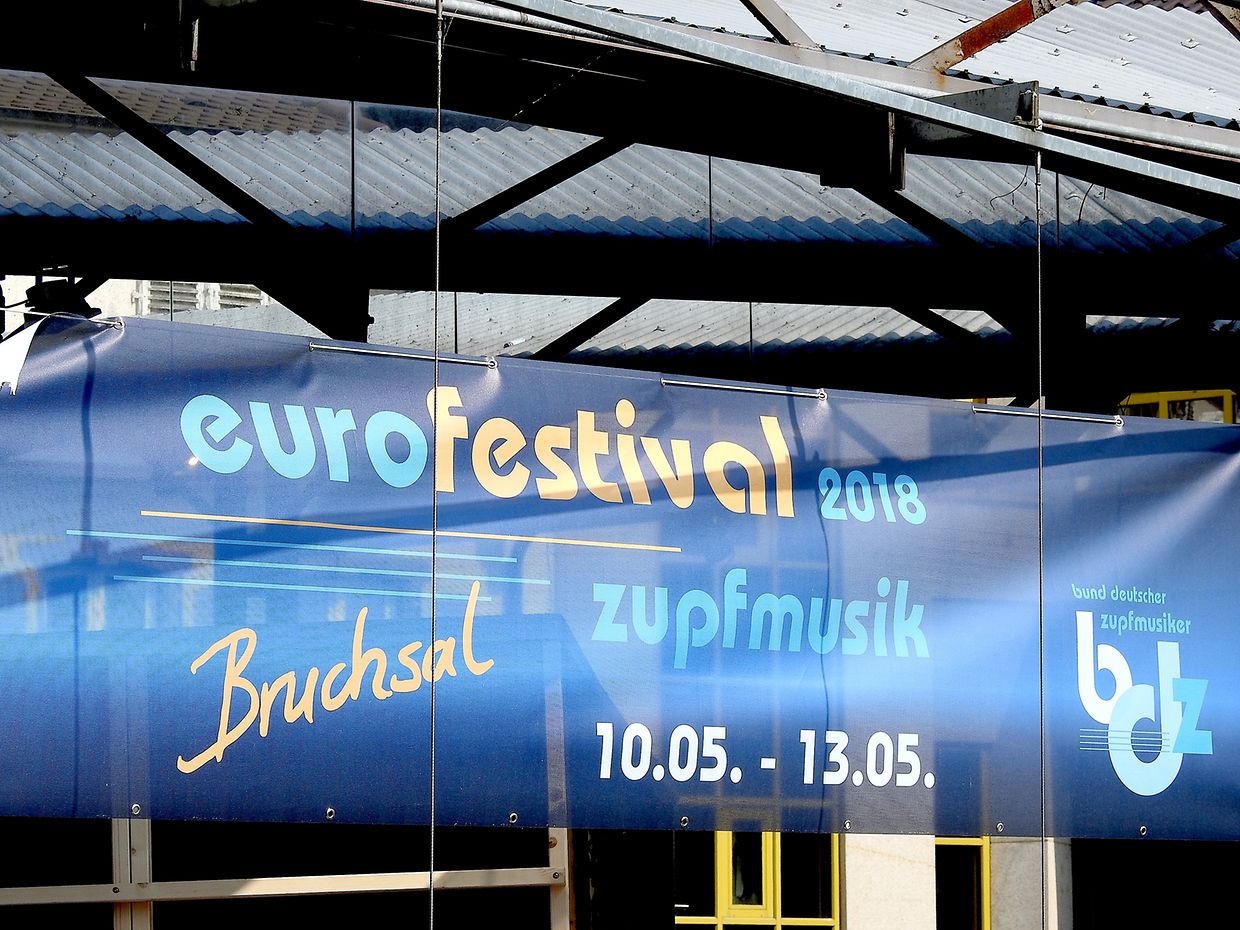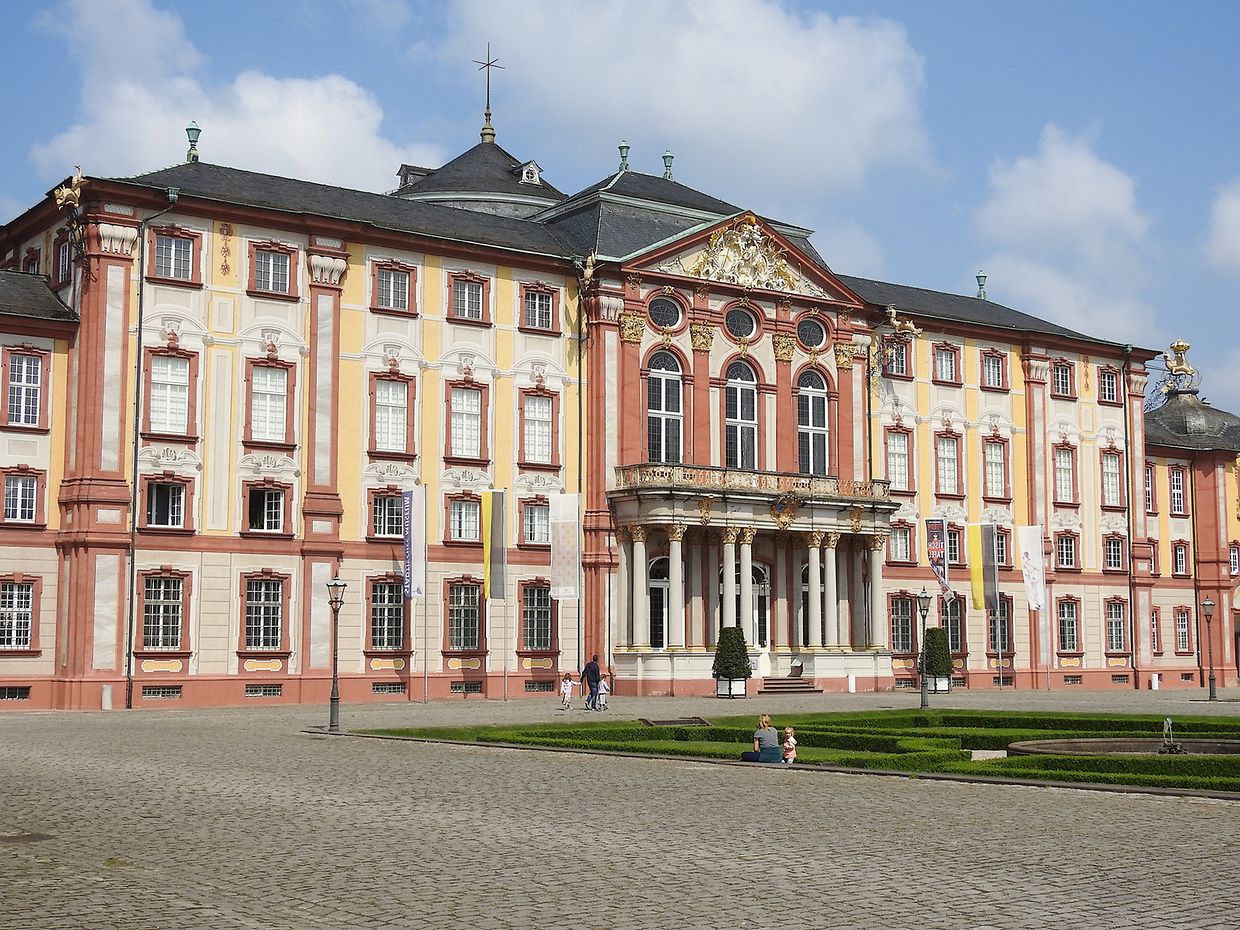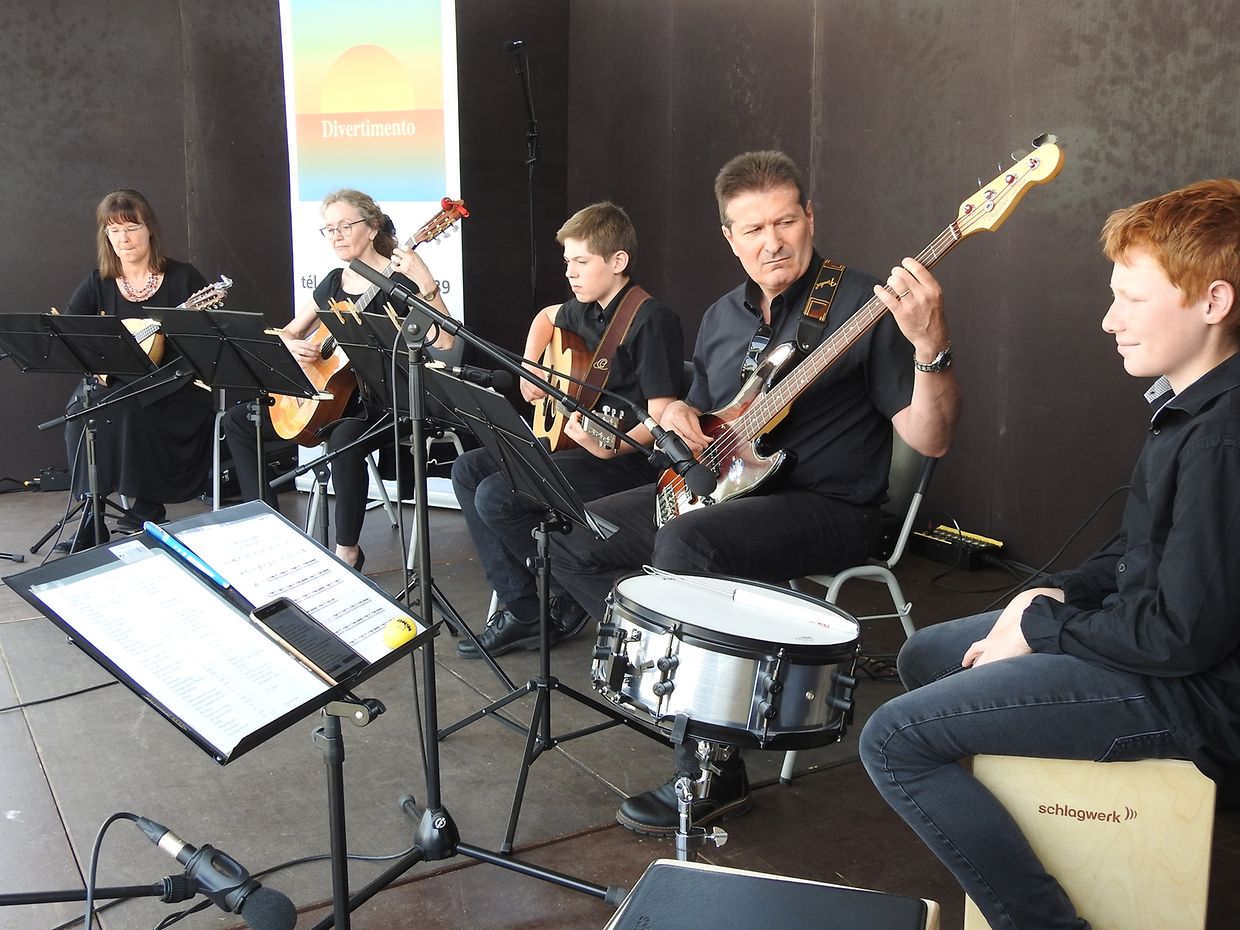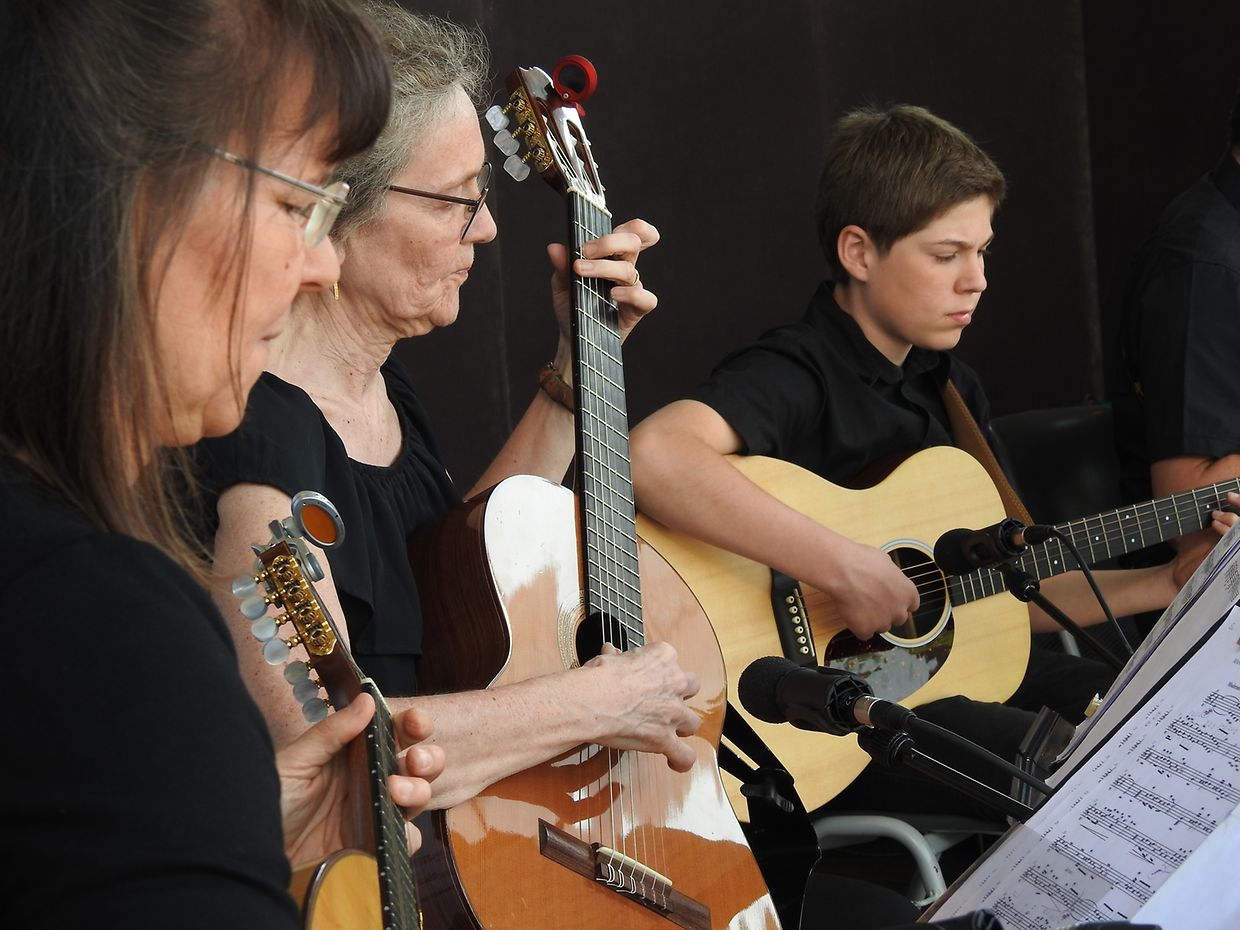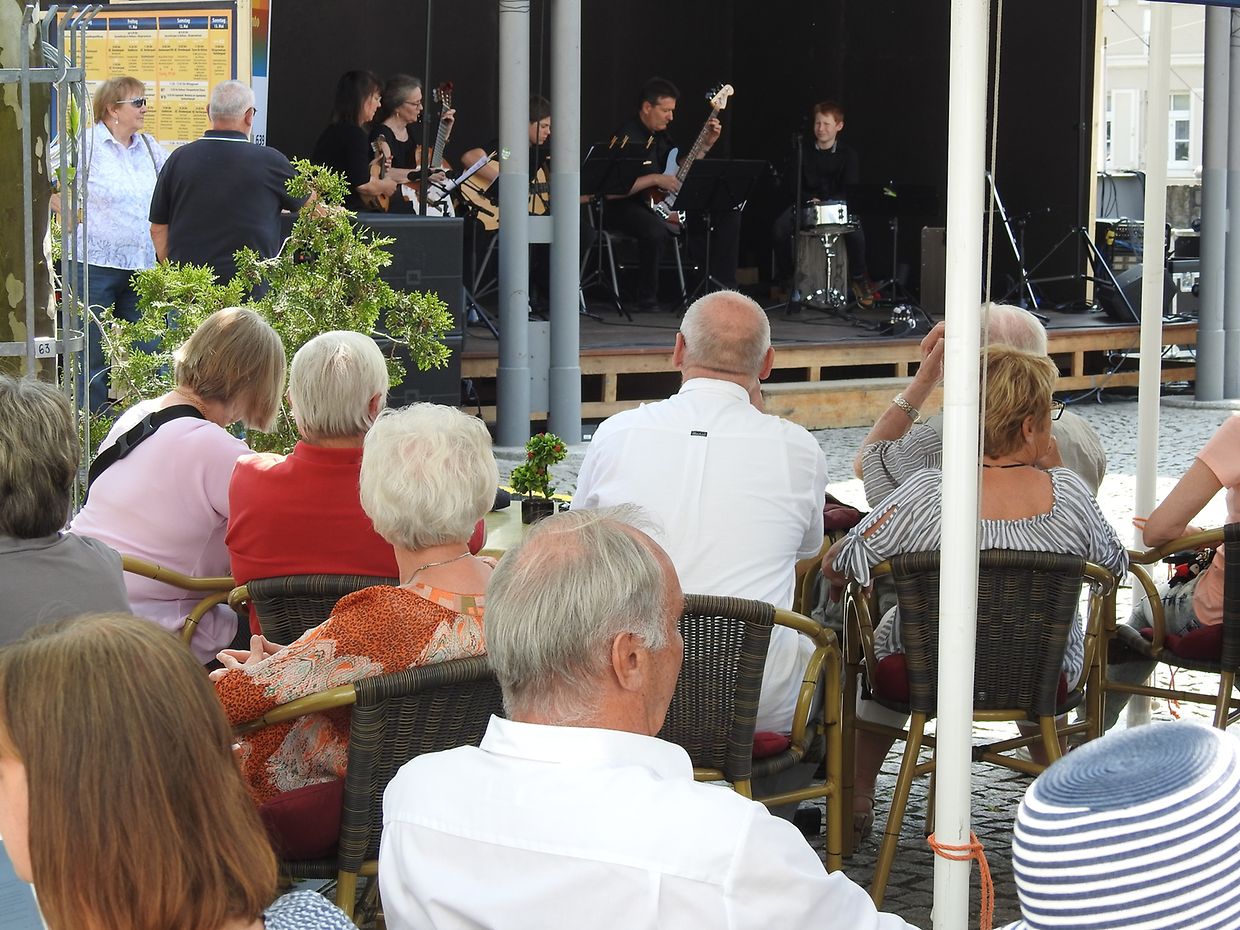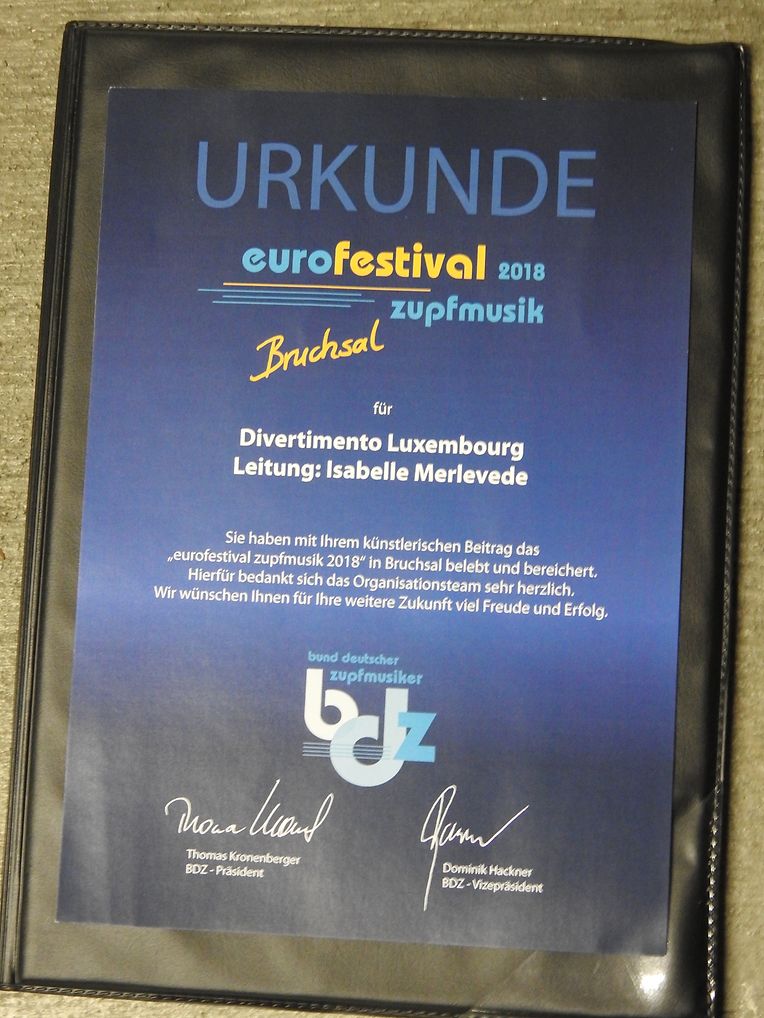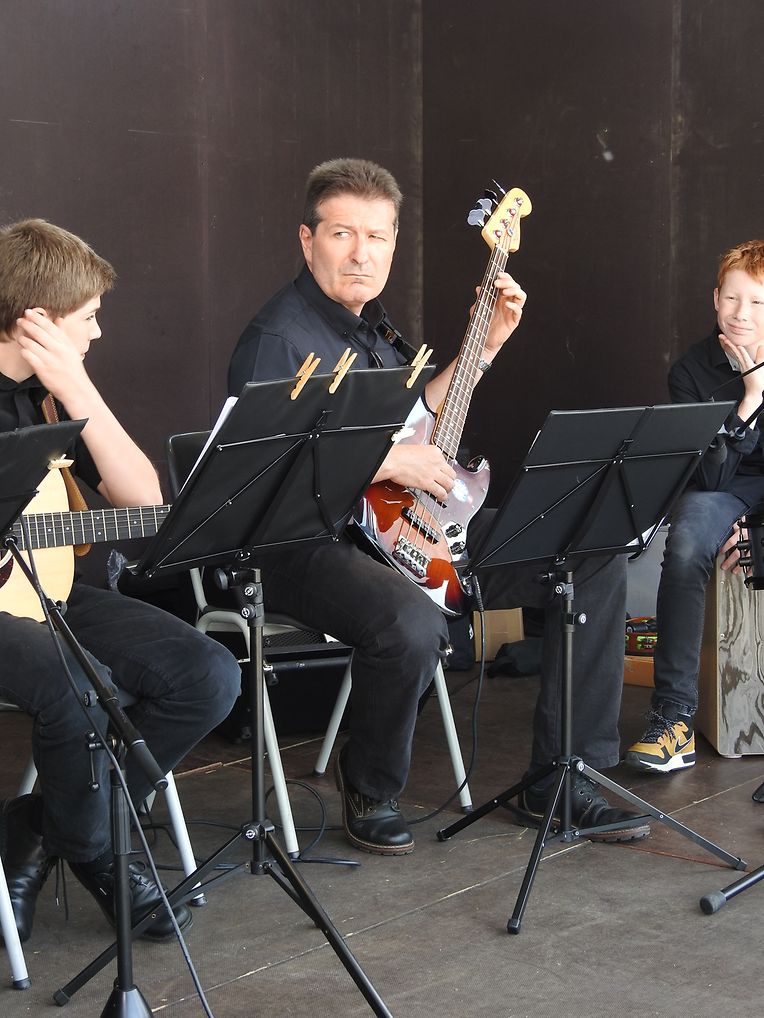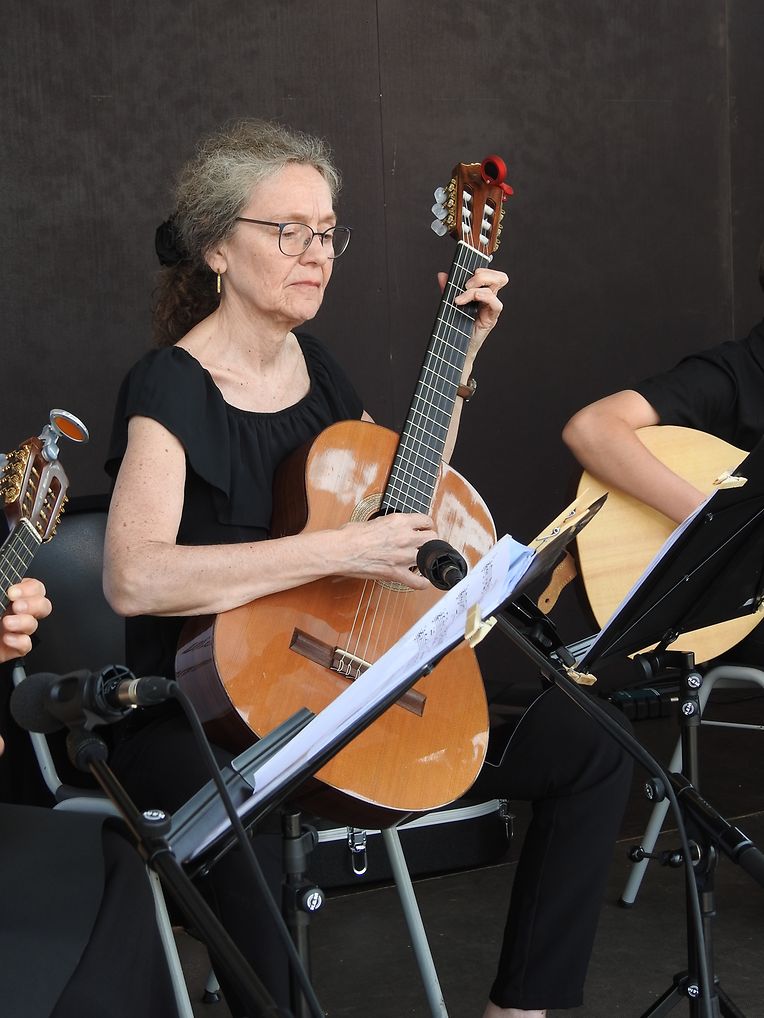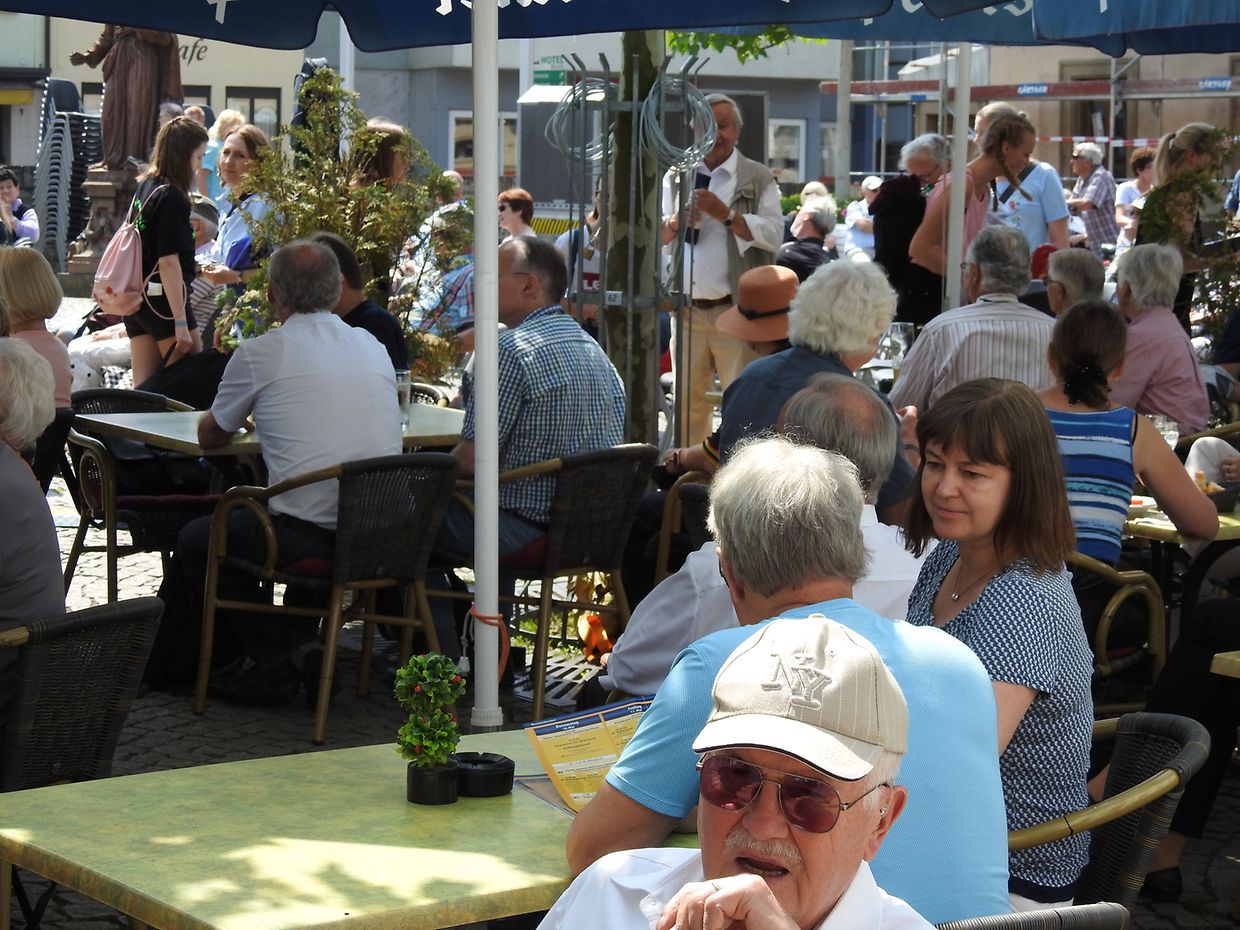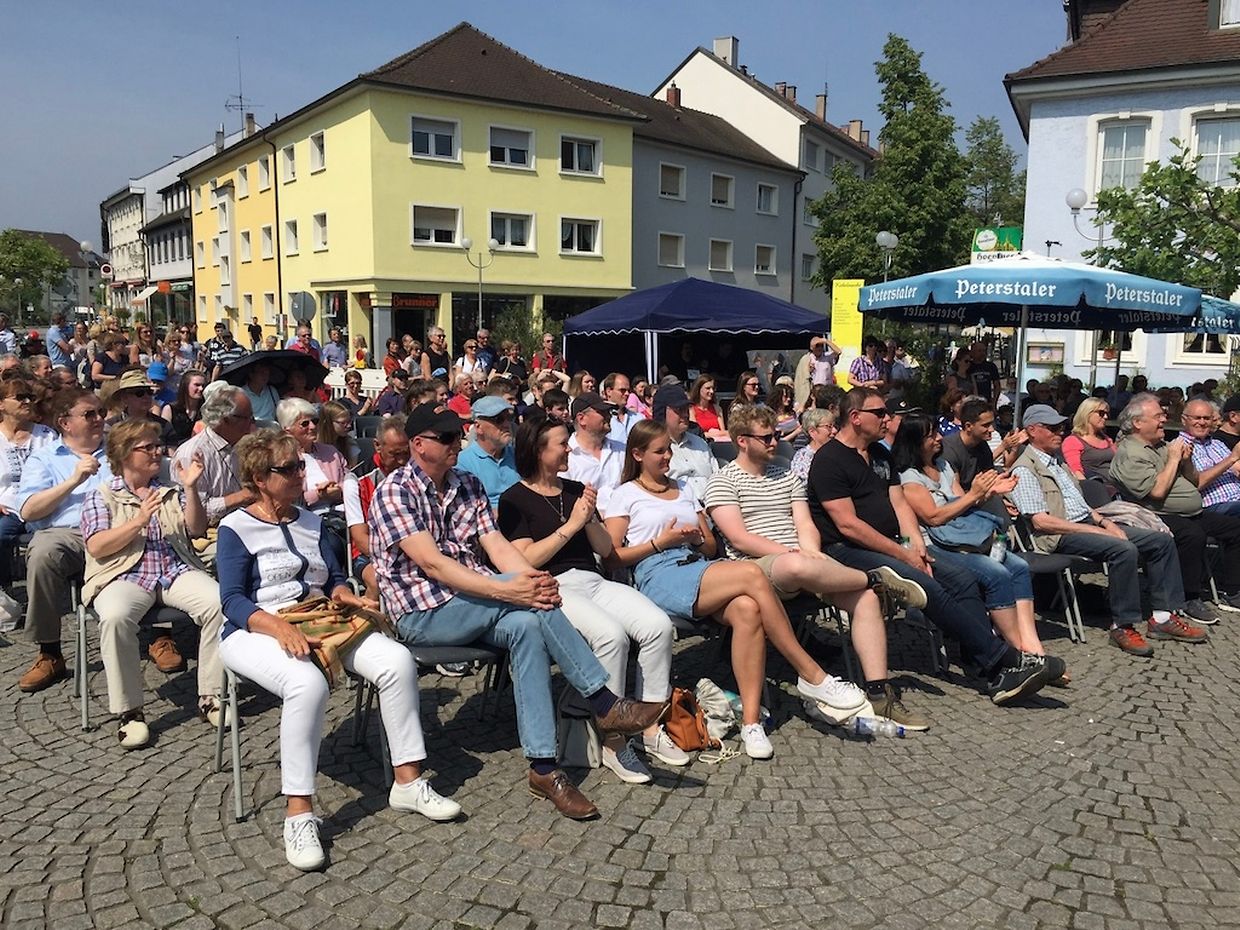 Bruchsal war mit seinem barocken Schloss für 4 Tage Austragungsort des diesjährigen Eurofestivals Zupfmusik 2018, organisiert vom Bund Deutscher Zupfmusiker e.V. .
Rund 90 Konzerte vorgetragen von Solisten, Duos bis hin zu grösseren Ensembles boten an 4 verschiedenen Locations Konzerte vom Allerfeinsten. Top Musiker aus der ganzen Welt hatten sich auf der Basis einer Selektion eingefunden und boten bemerkemswerte musikalische Darbietungen, die jedes Musikerherz höher schlagen liessen. Daneben gab es 10 Workshops und nenenswerte Ausstellungen von Musikinstrumenten und Notenmaterial im Rathaus und im Bürgerzentrum.
Luxemburg war bei diesem Festival mit zwei Ensembles vertreten: das Luxembourg Mandolin and Guitar Ensemble und das Musikensemble Divertimento aus Heffingen. Das 45 minütige Programm, bestehend aus Arrangements der Dirigentin und Präsidentin des Ensembles Isabelle Merlevede, fand grossen Anklang bei den zahlreichen Zuhörern, die bei herrlichem Sommerwetter vor der Open-Air Bühne in der Fussgängerzone die gekonnten Darbietungen mit viel Applaus quittierten. Grossen Anspruch fanden insbesondere El Condor Pasa, Marry You, Flasdance, Let Your Love Flow, Fernando, Lambada, Perfect, Suspicious Minds, Chiquitita, Pretty Woman. Ein Programm, das optimal auf das internationale Publikum angepasst war.
Für die 6 Musiker des Ensembles Divertimento war dies mit Sicherheit eine grosse Bereicherung, insbesondere für die Jugend. Zudem war es eine einmalige Gelegenheit Teil dieses weltgrössten Festivals zu sein und mit seinem künstlerischen Beitrag das Eurofestival Zupfmusik 2018 in Bruchsal belebt und bereichert zu haben.
Weitere Informationen:
www.divertimento.lu-www.facebook.com/divertimento.lu- www.facebook.com/divertimento.festival