Divertimento zu Gast bei den Eichholzer Schlosskonzerten.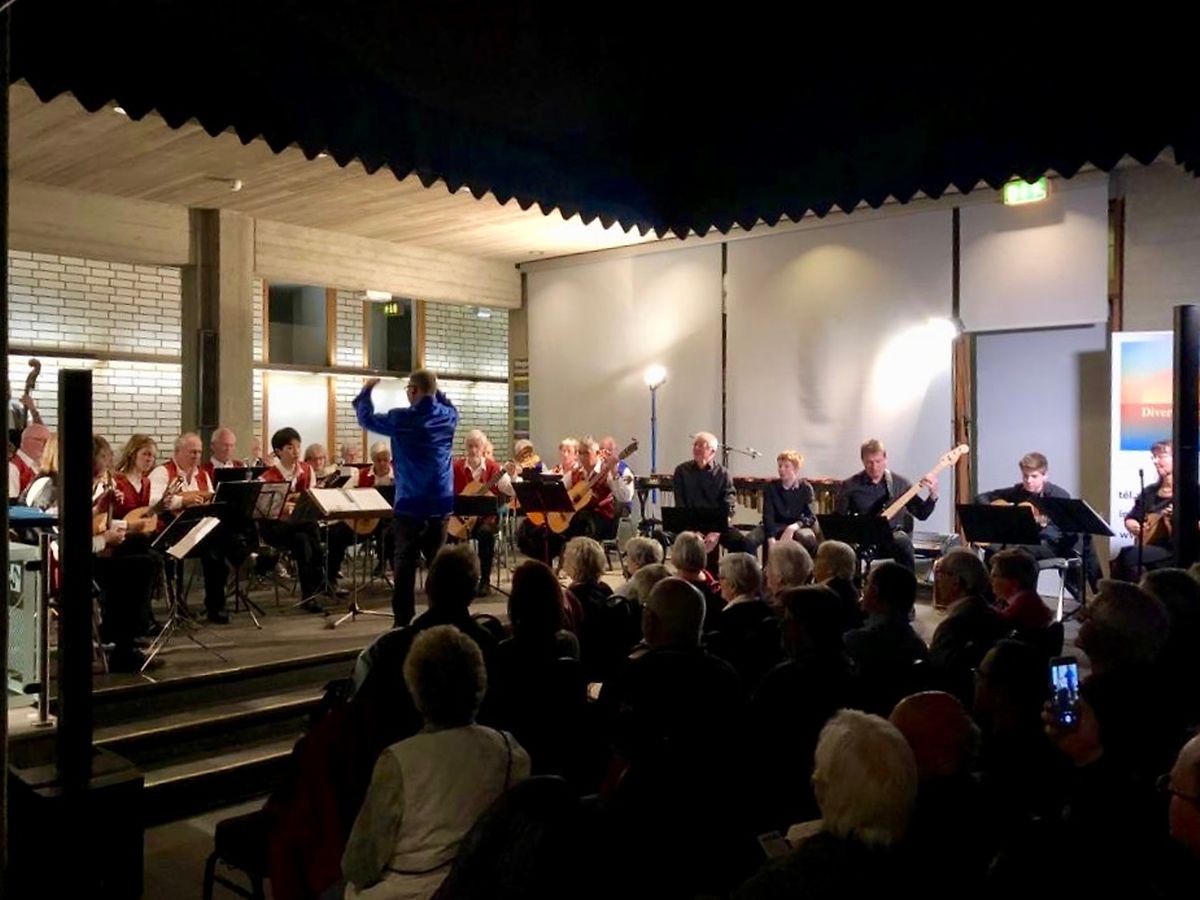 (de) Picture Gallery
pictureGallery.inviteToScroll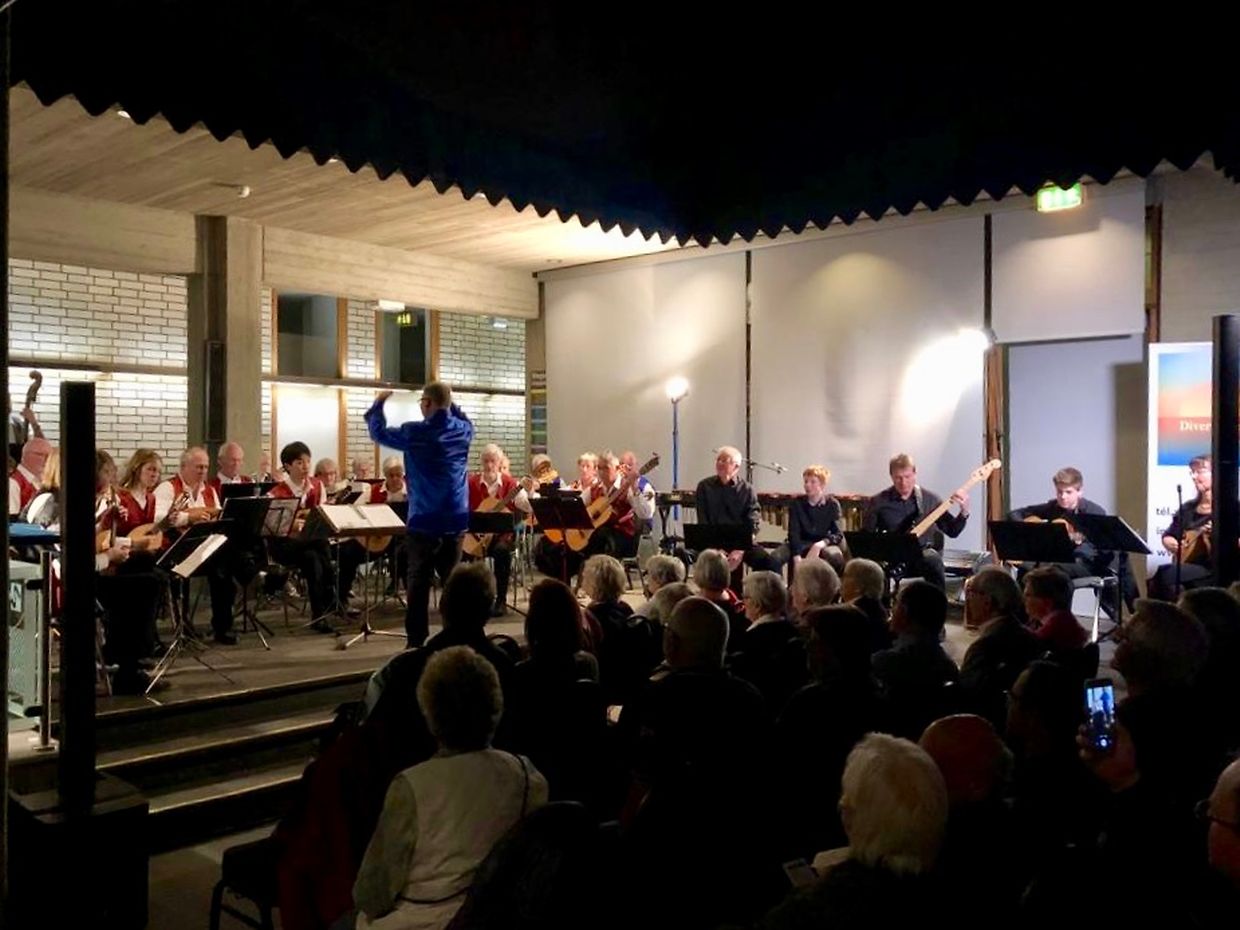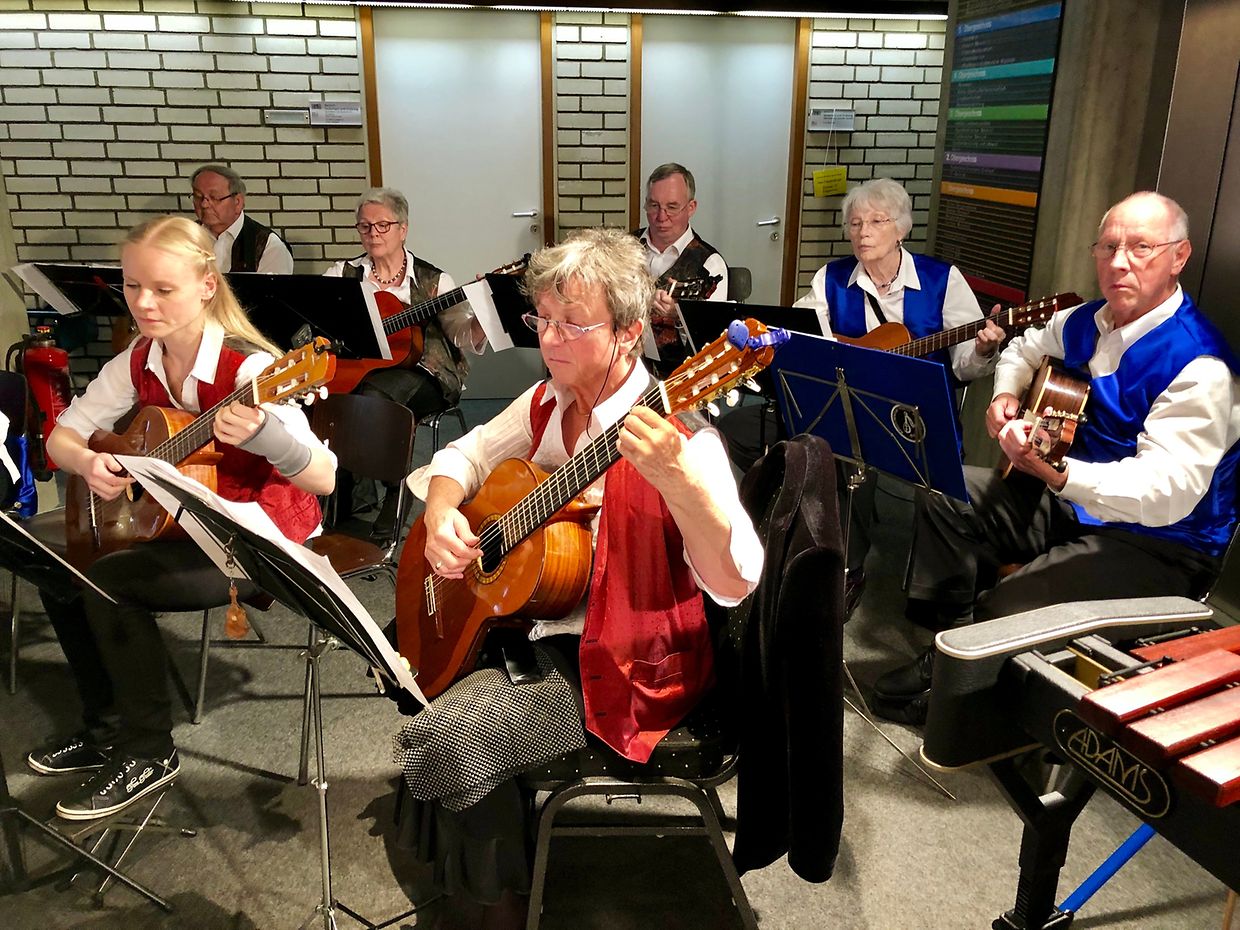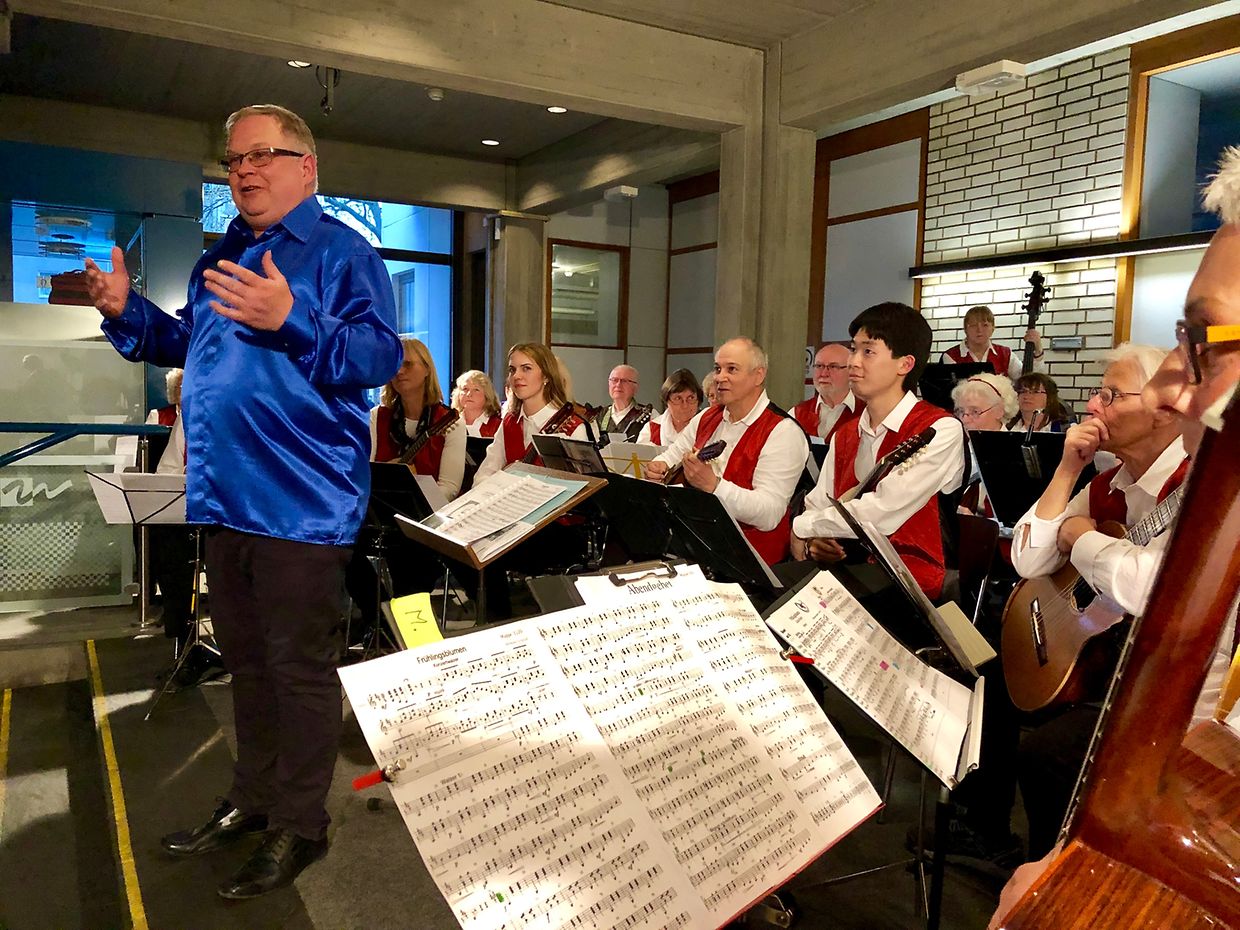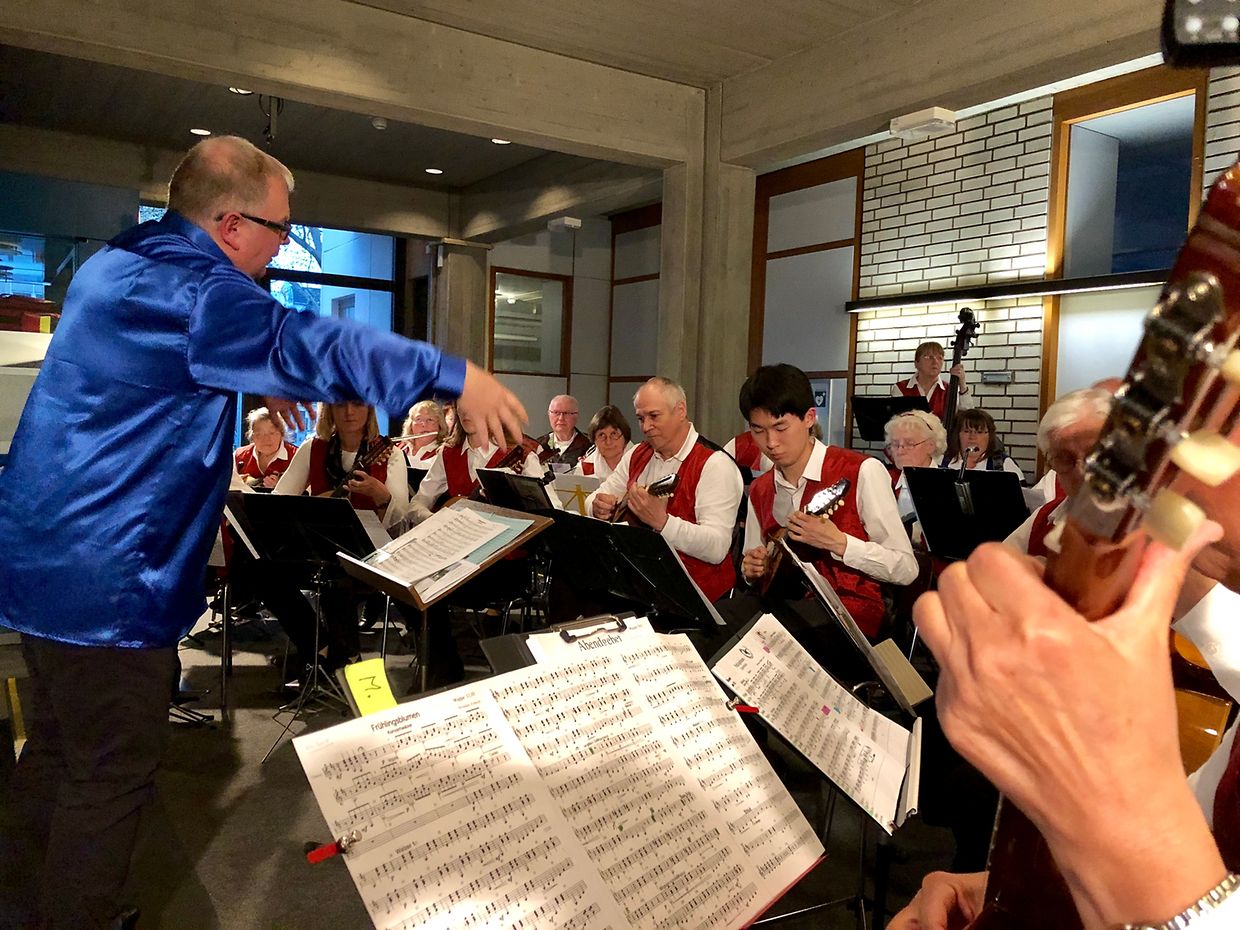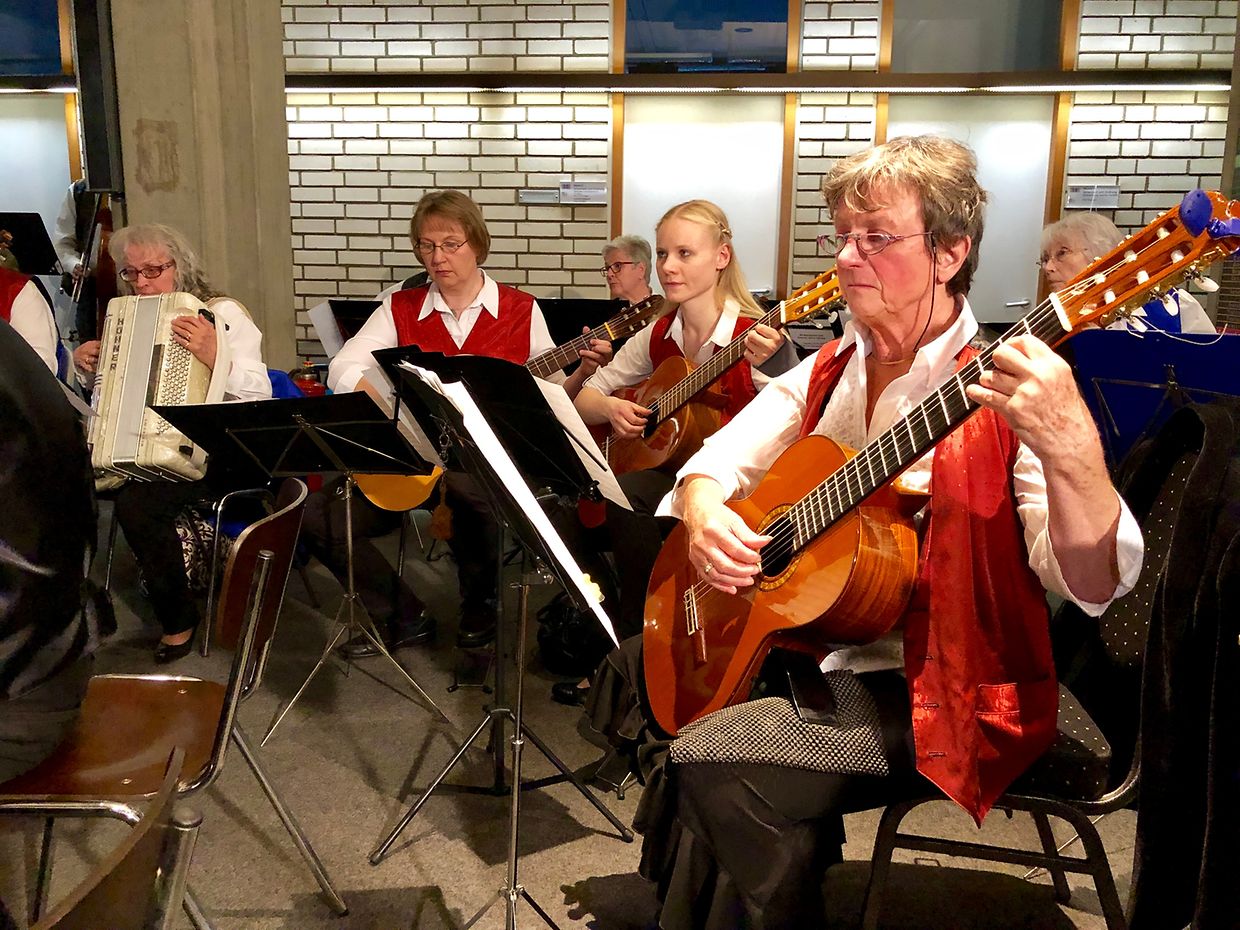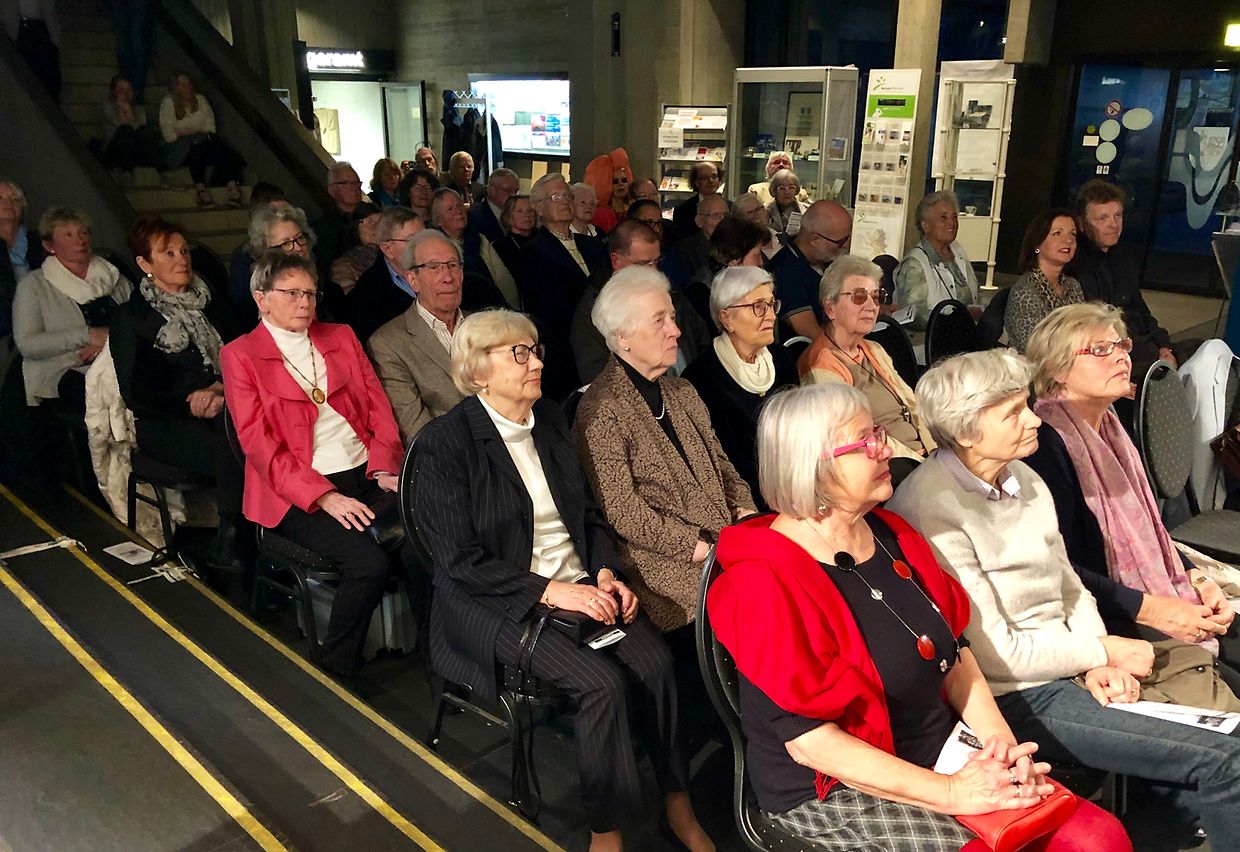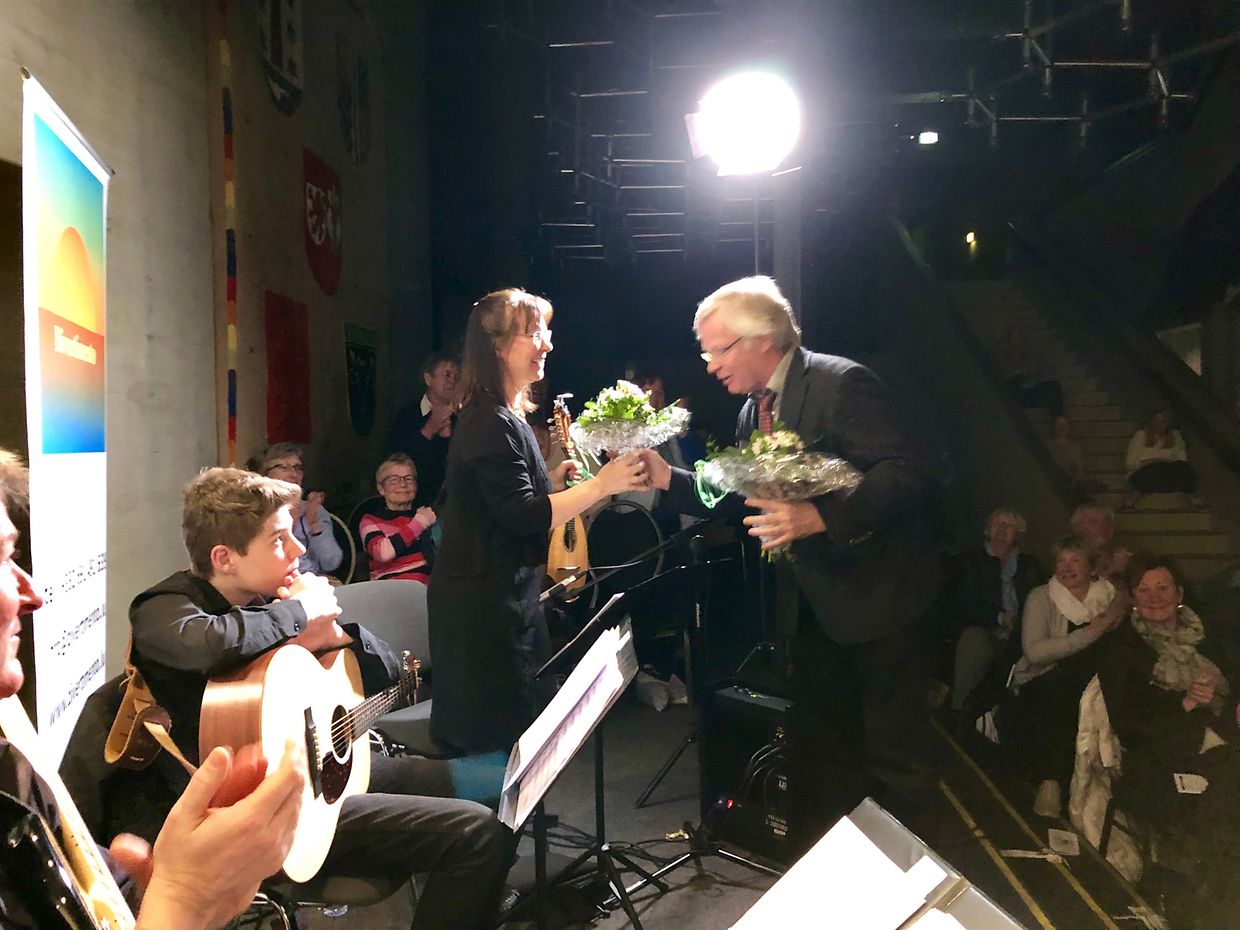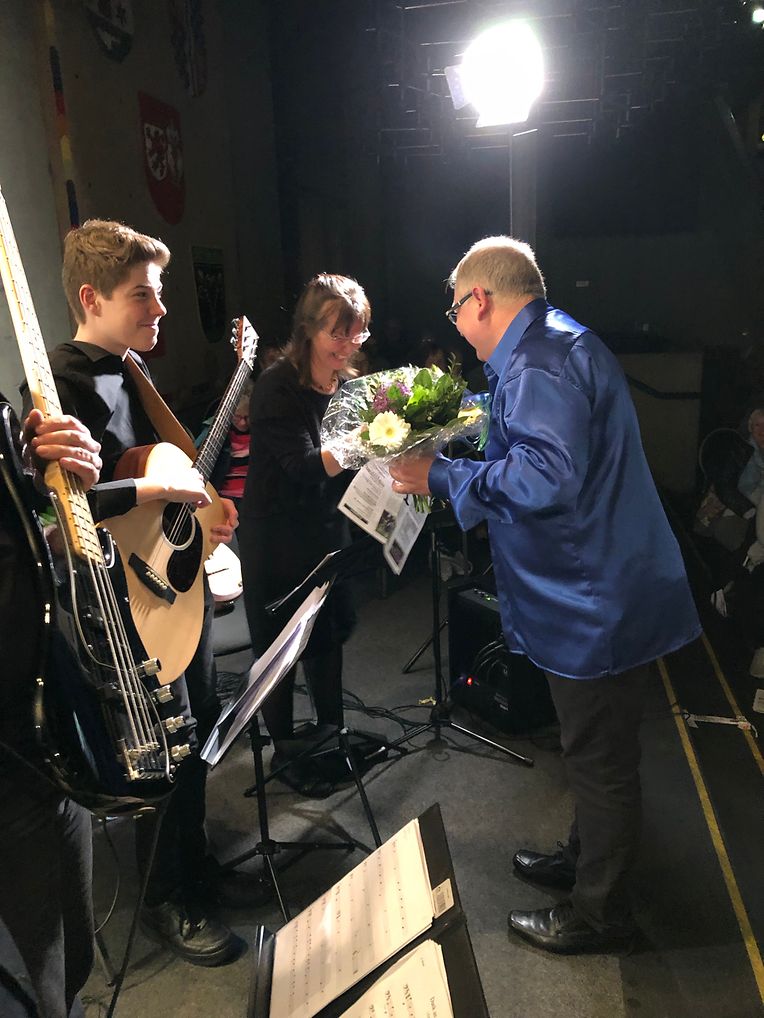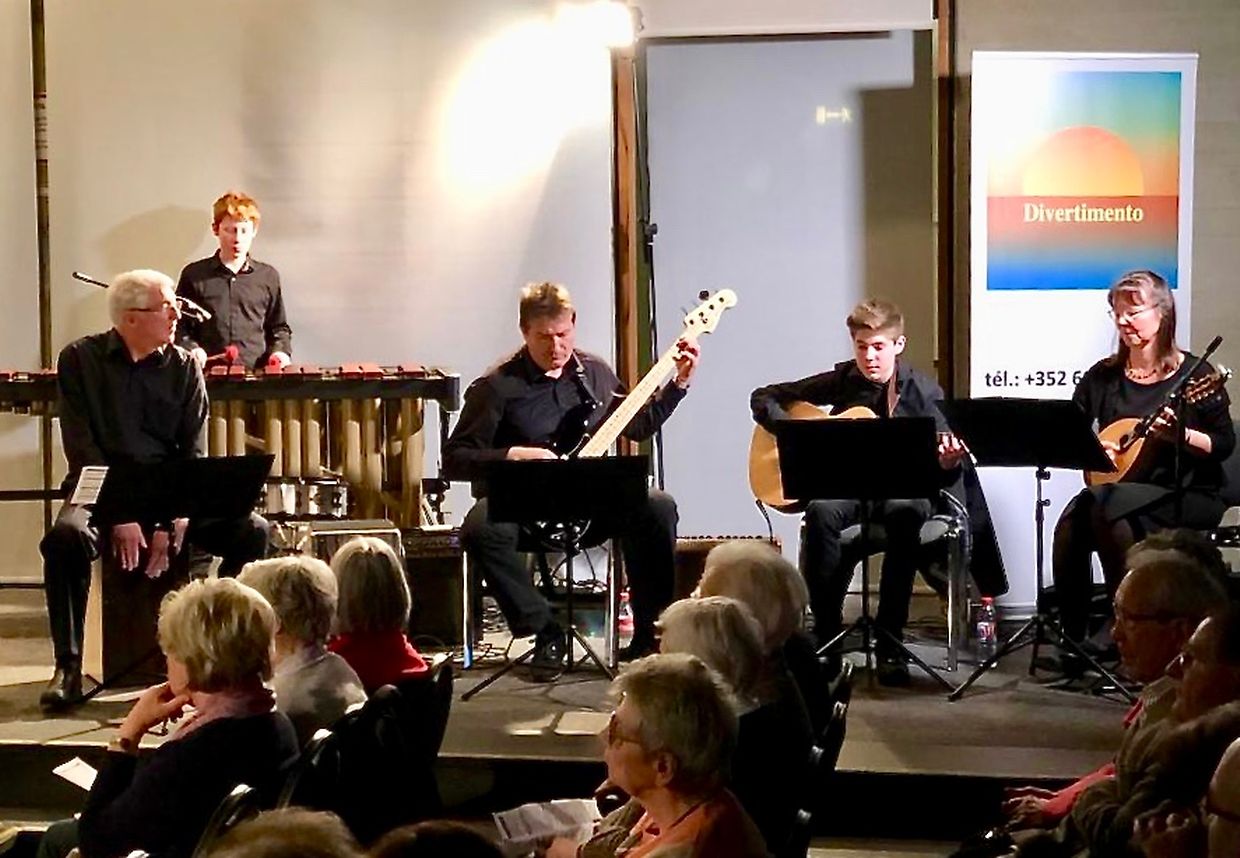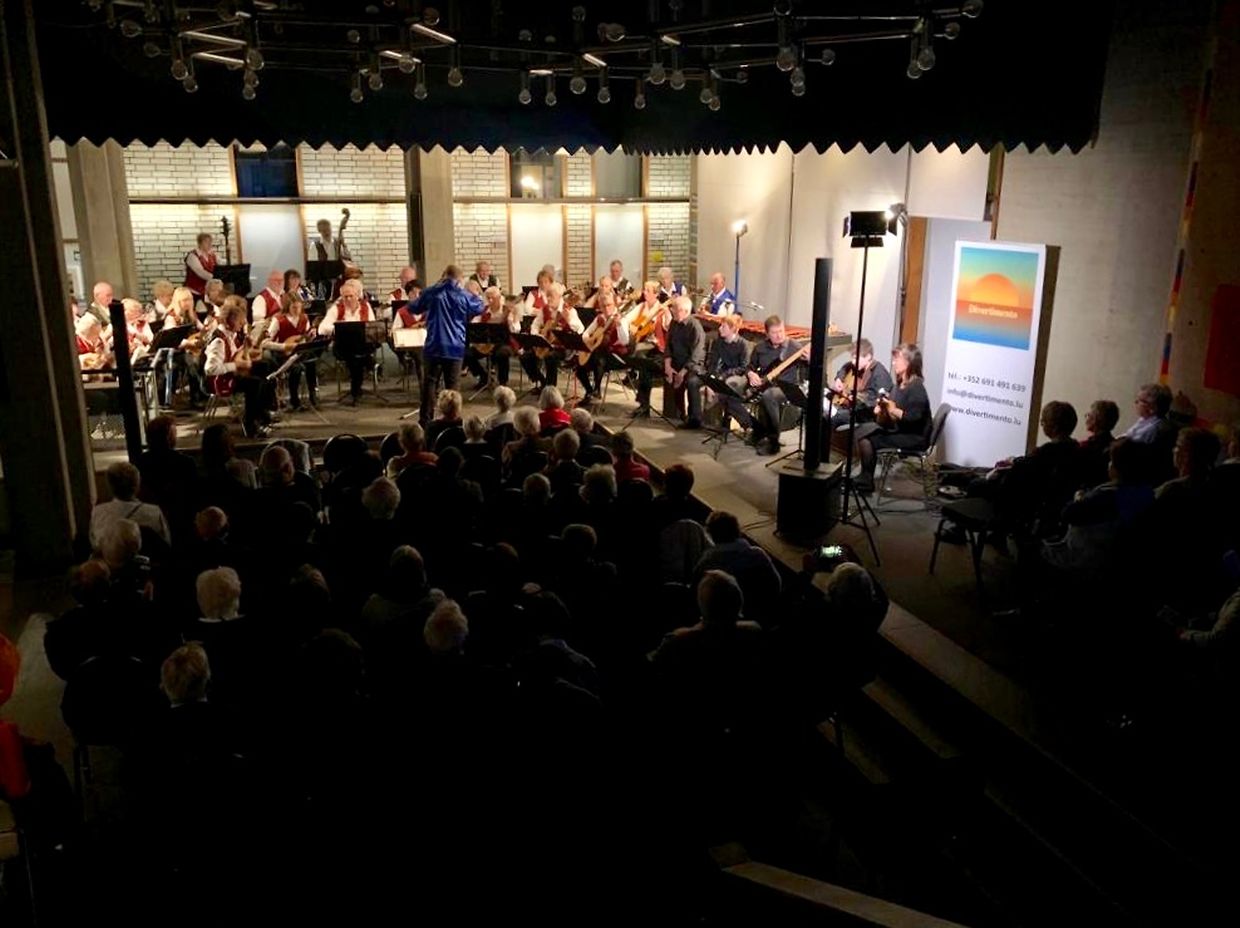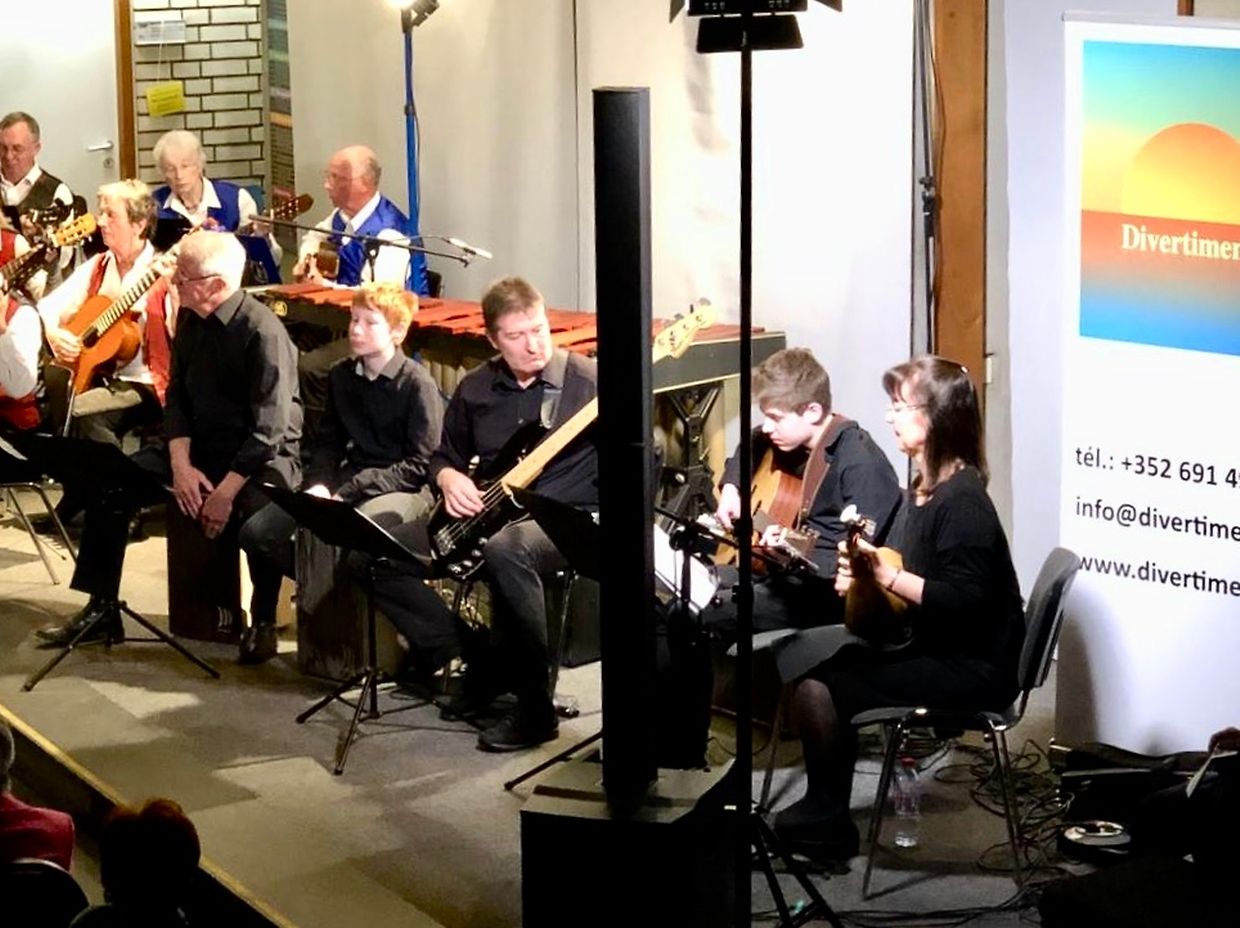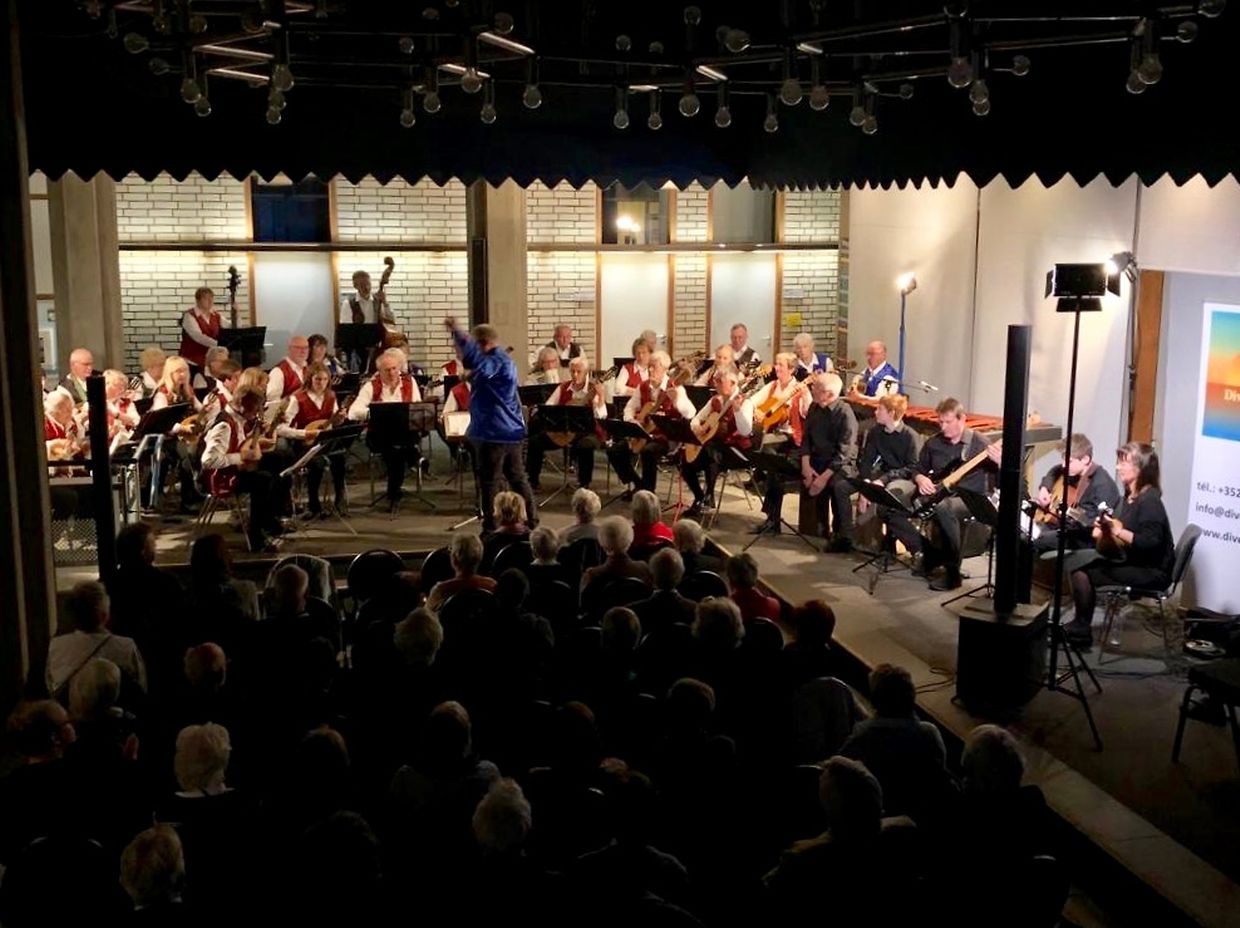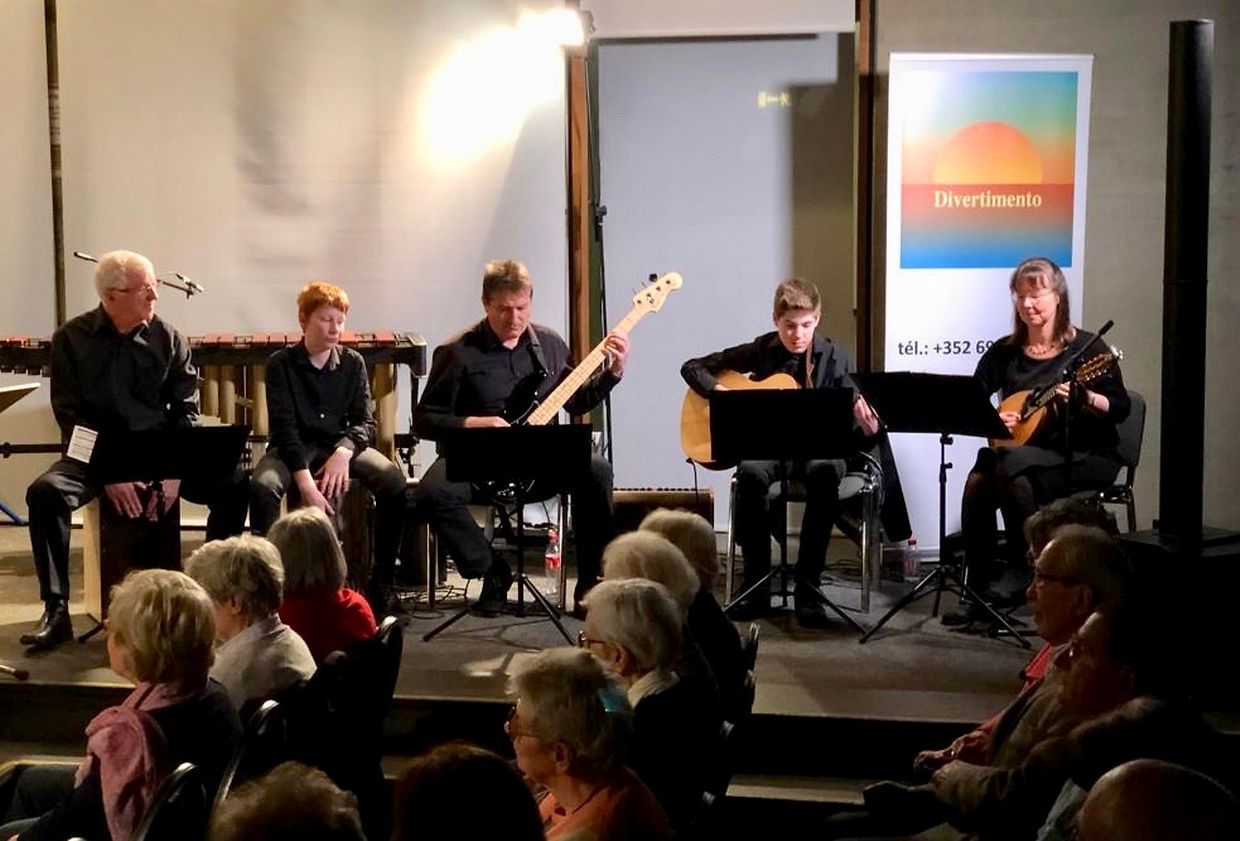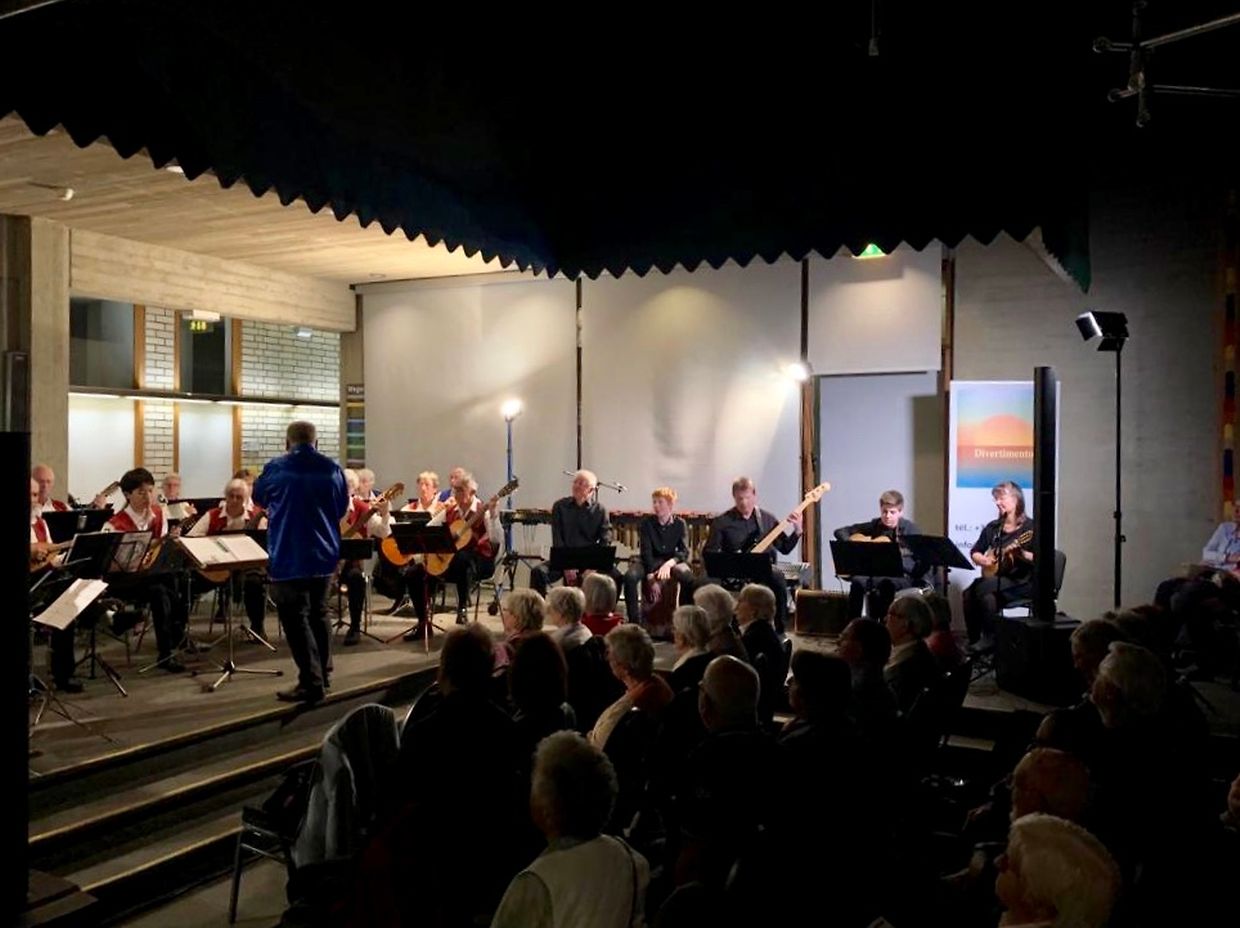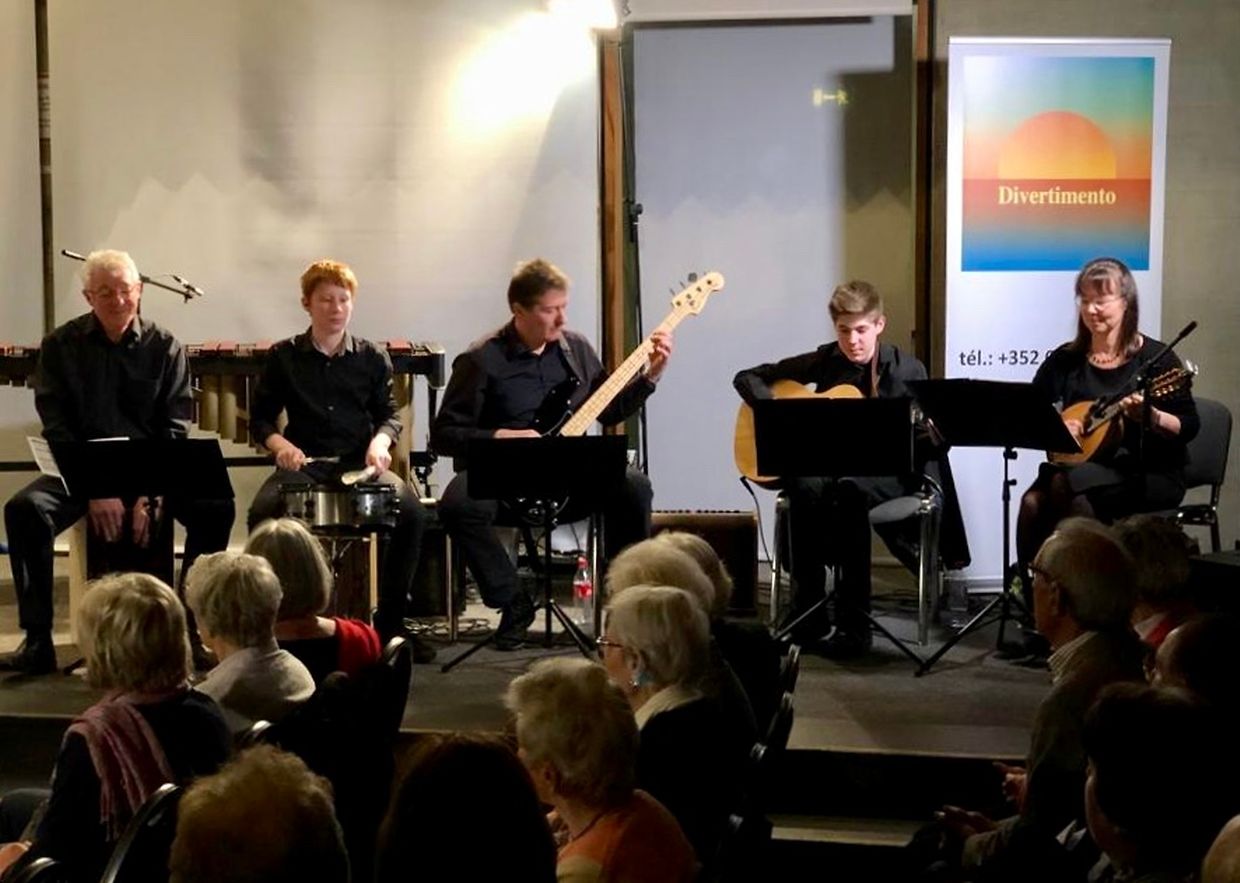 Mandolinen International in Köln-Wesseling.
Im Rahmen der Eichholzer Schlosskonzerte gastierte neulich das Musikensemble Divertimento unter der Leitung von Isabelle Merlevede in Köln-Wesseling zu einem gemeinsamen Konzert mit dem Kölner Mandolinenorchester "Harmonie". Sergei Kudriaschow, Leiter des Kölner Ensembles und künstlerischer Leiter der Eichholzer Schlosskonzerte hatte die Initiative zu diesem kulturellen Austausch getroffen. Vor einem voll besetzten Saal eröffneten die Kölner Mandolinisten den musikalischen Reigen mit frühlingshaften Melodien wie "Frühlingsblumen" und "Im Prater blühn wieder die Bäume", indes die Musiker aus Luxemburg mit bestbekannten Melodien wie "Super Trouper", "Perfect", "Lambada", "Marry You" sowie "Guantanamera" aufwarteten.
Die weltbekannte Winnetou Melodie interpretierten beide Ensemble zusammen unter der Leitung von Sergei Kudriaschow und begeisterten das zahlreiche Publikum mit einem perfekten Sound, der keine muskalischen Wünsche offen liess.
Weiterer Höhepunkt des Konzerts war die Interpretation des « Va Pensiero » aus Verdis Oper Nabucco, gefolgt von La Fiesta Splendora von J. Kok. Auch hier stellte Sergei Kudriaschow und seine Musiker ihr grosses musikalisches Können unter Beweis.
Schwungvolle Melodien aus der Feder von Isabelle Merlevede eröffneten den zweiten Teil des Konzertes. Optimal arrangiert und interpretiert vom Musikensemble Divertimento, genossen die Zuhörer "Fernando", "A Whiter Shade of Pale", "Sweet Caroline", "The Rose", "One of Us" sowie "Pretty Woman" und wussten die nuancenreichen Interpretationen zu schätzen. Grossen Anklang fanden ebenso "Second Waltz", "Moskauer Nächte", "Der dritte Man", "Tanzen möcht'ich" sowie "Wien bleibt Wien" vorgetragen mit Elan von den Kölner Mandolinisten. Gemeinsam verabschiedeten sich beide Ensembles mit dem Weltsong « Hallelujah » , indes die Luxemburger mit "Time to say Goodbye" das letzte musikalische Tüpfelchen auf ein mehr als gelungenes, internationales Mandolinenkonzert setzten, das vom Publikum mit grossem Applaus und Standing Ovation quittiert wurde. Ein Konzert, das mit Sicherheit noch lange in bester Erinnerung bei allen Musikliebhabern bleiben wird und die freundschaflichen Bande beider Orchester noch weiter beleben wird.
www.divertimento.lu, www.facebook.com/divertimento.lu,www.facebook.com/divertimento.festival,www.koelner-mo-harmonie.de, www.eichholzer-schlosskonzerte.de,