Divertimento begeistert mit facettenreichem Sommerkonzert.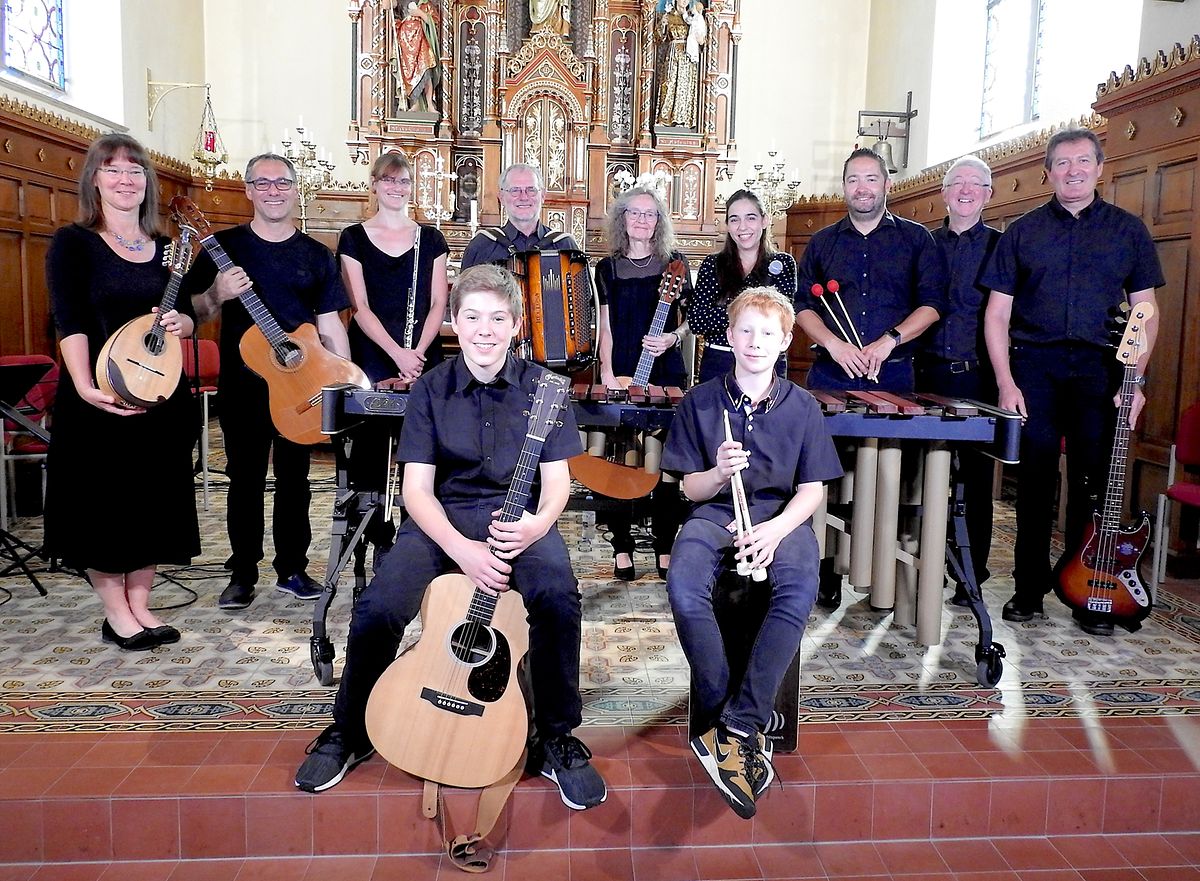 Picture Gallery
Please scroll down,
to see more pictures.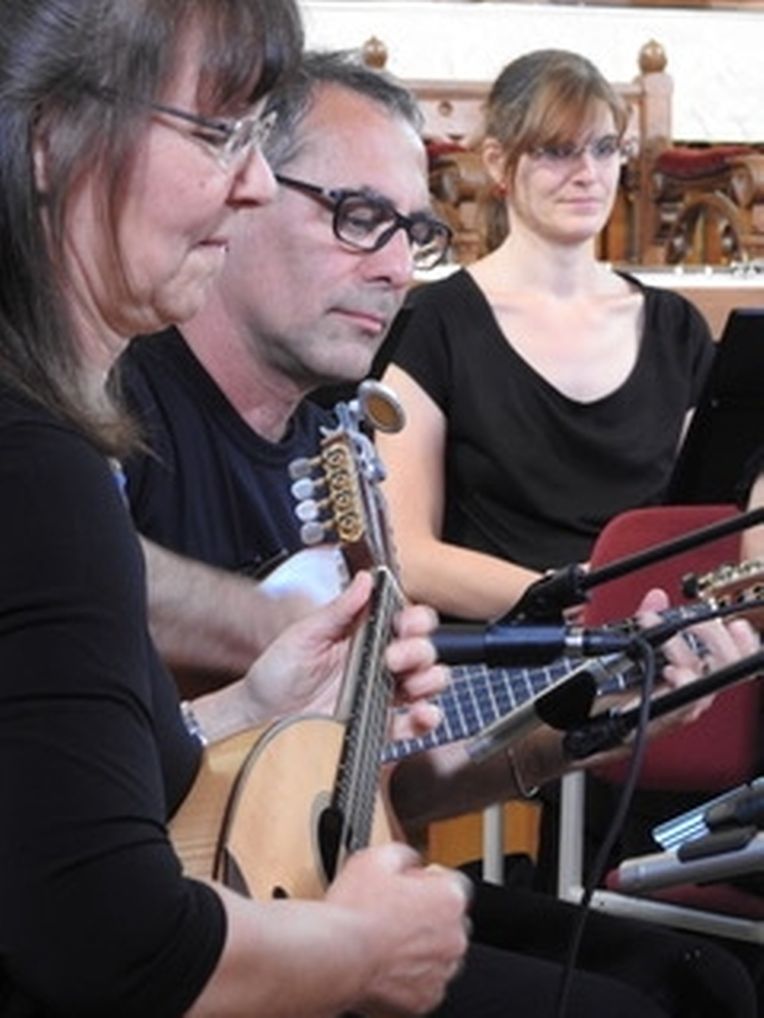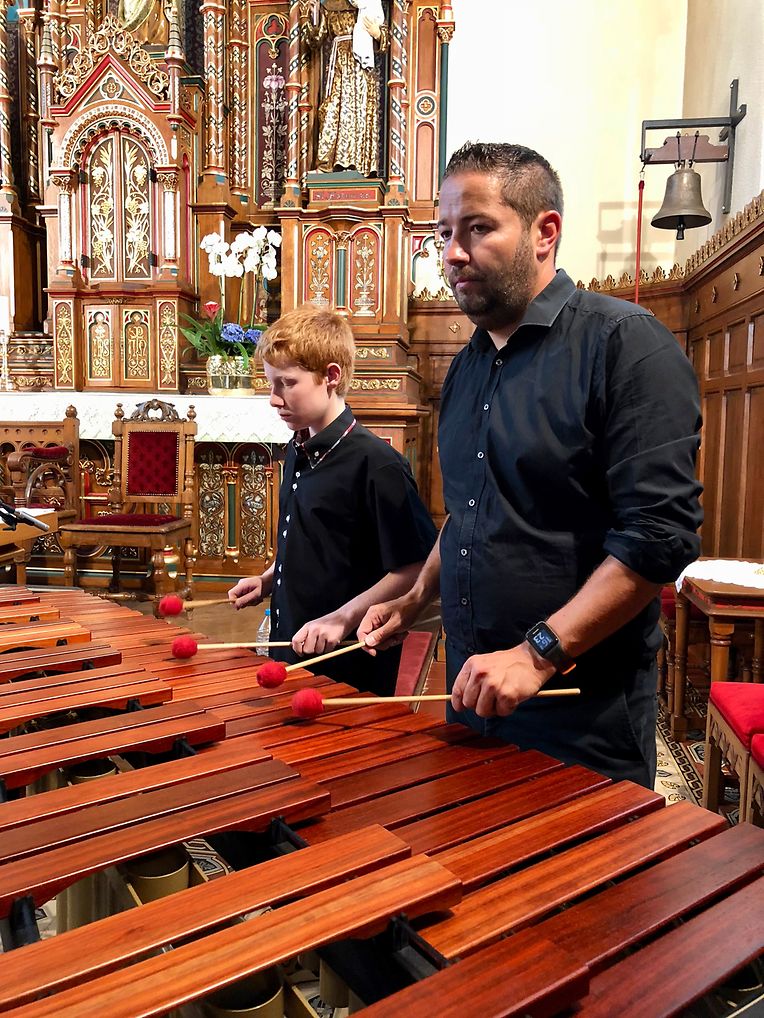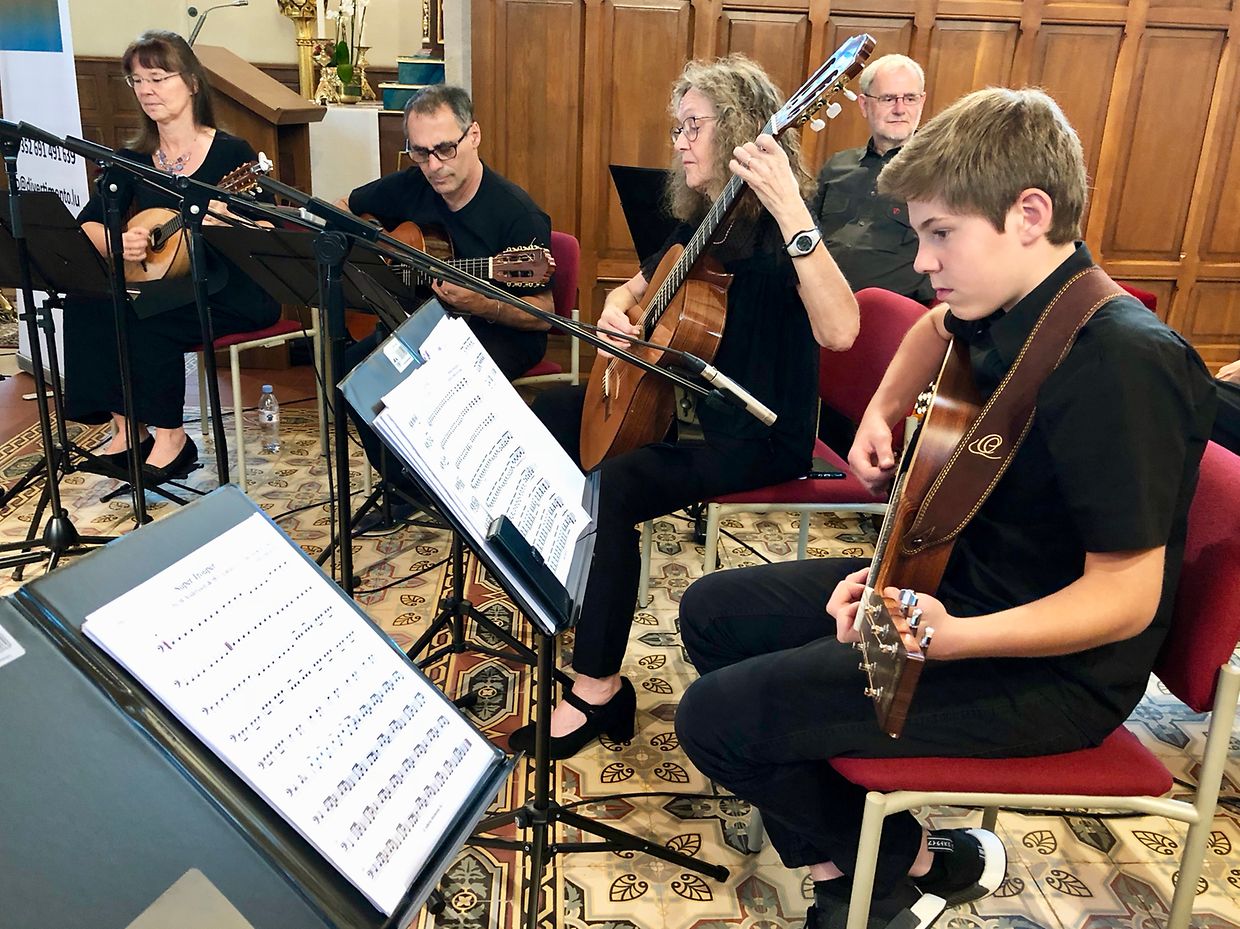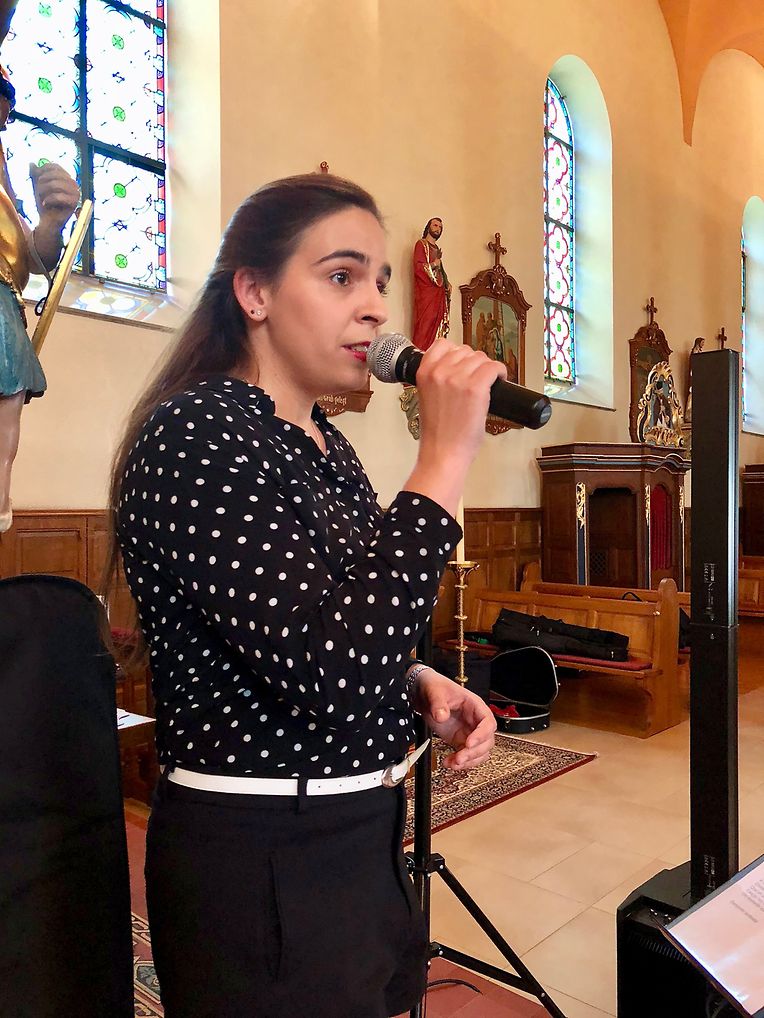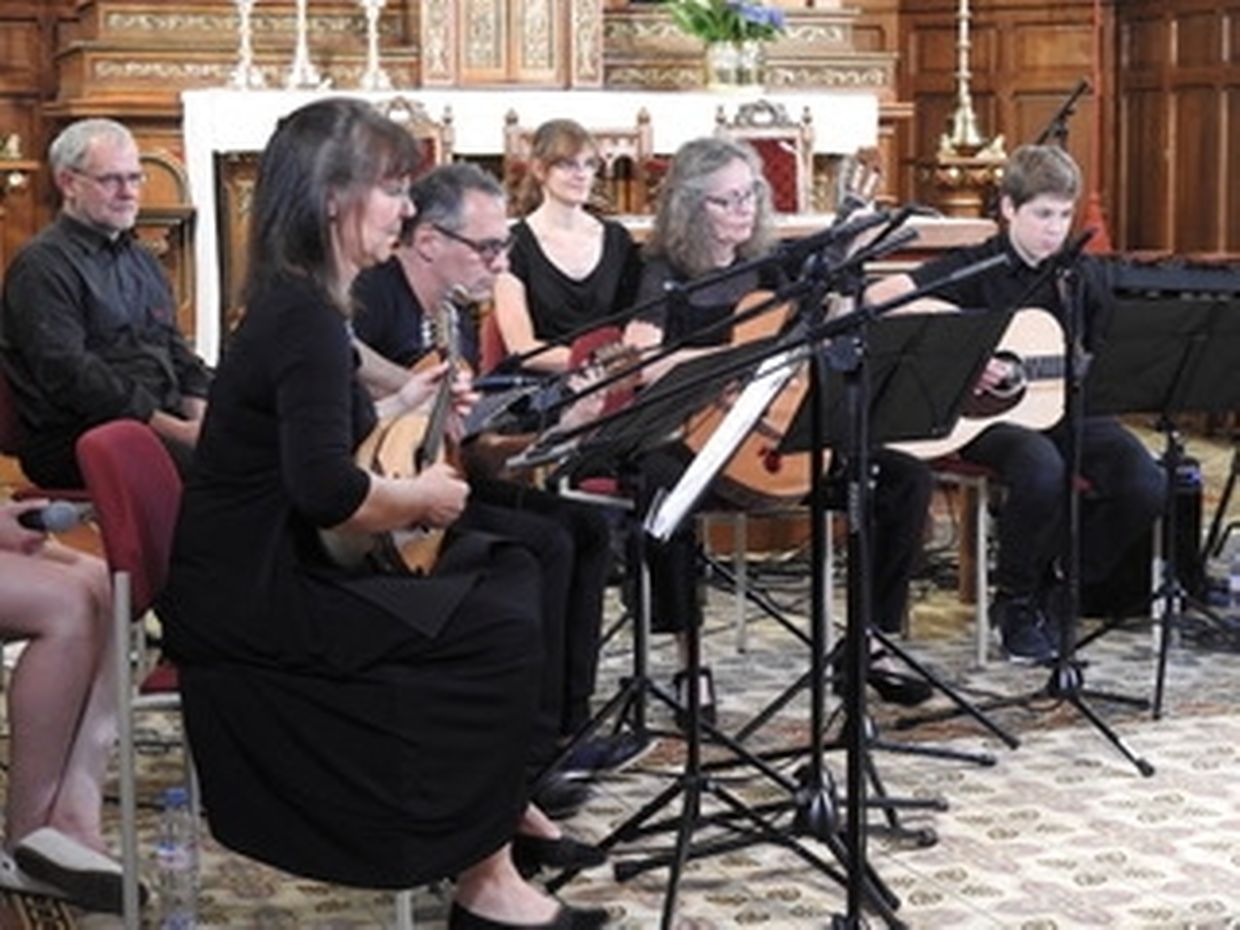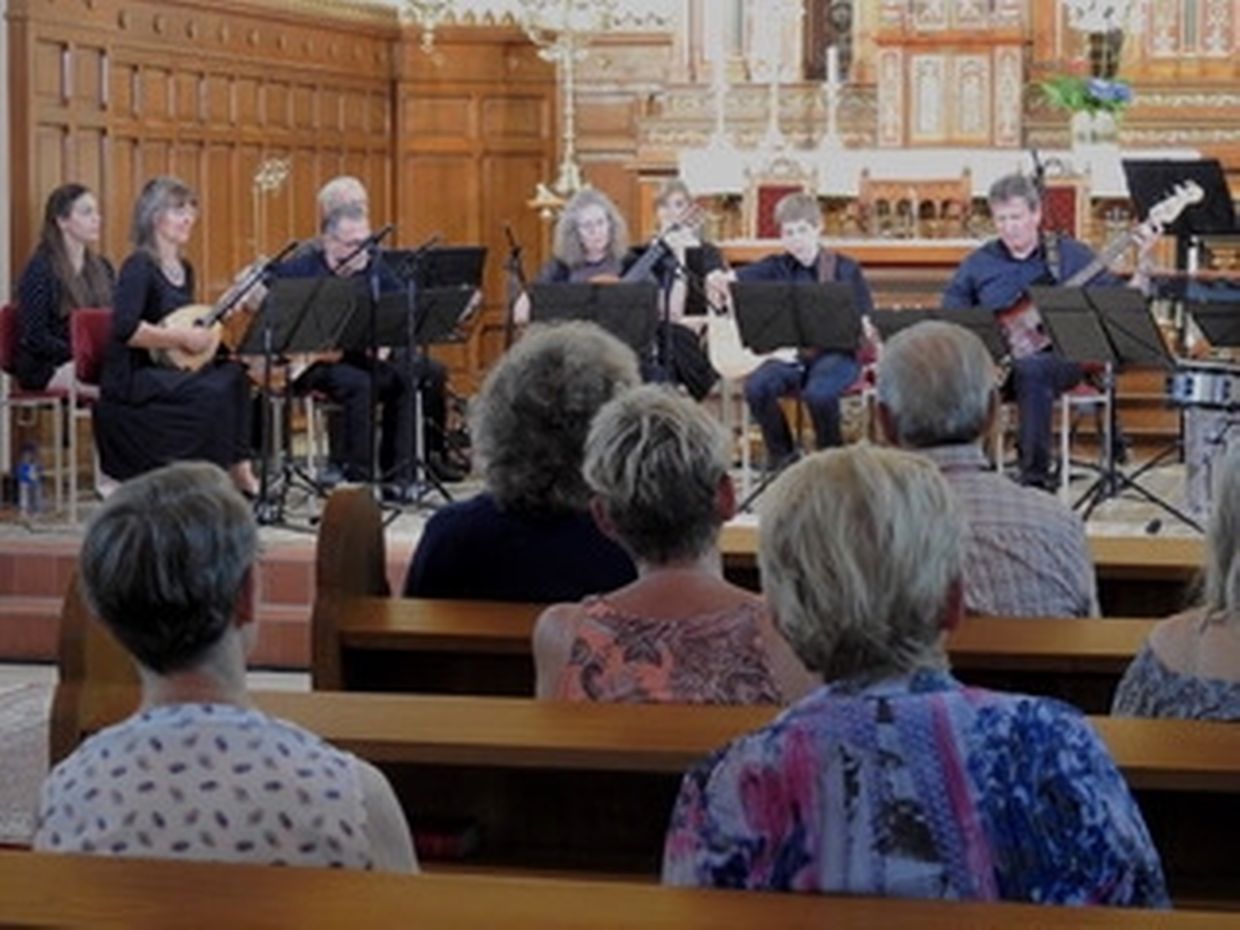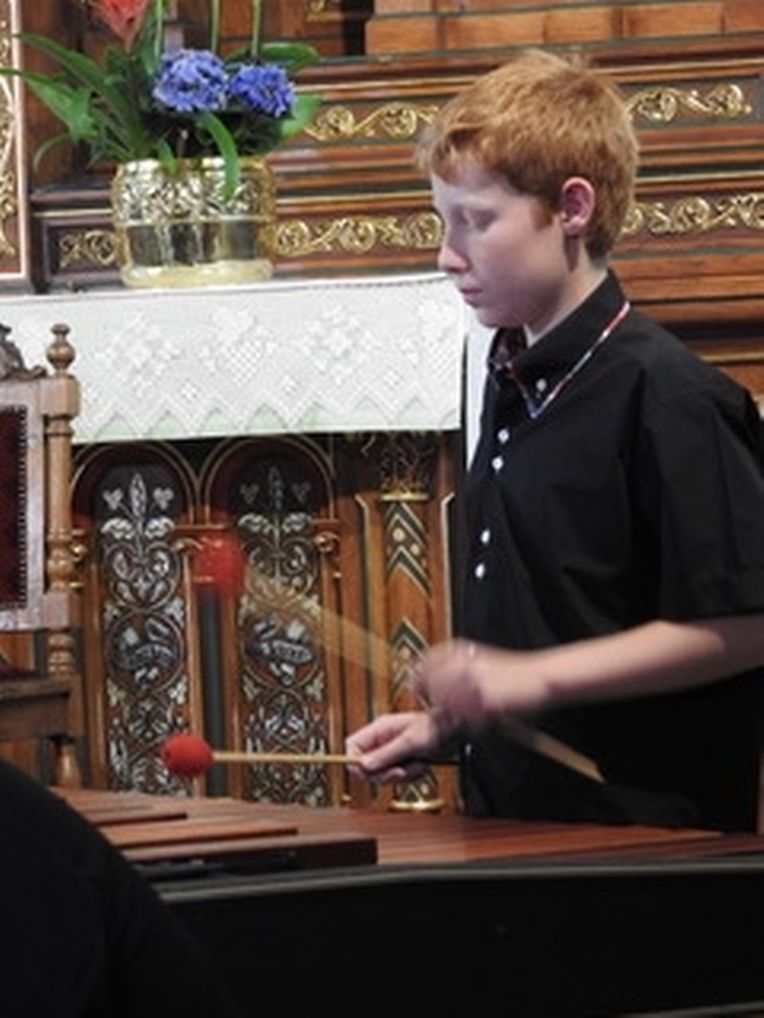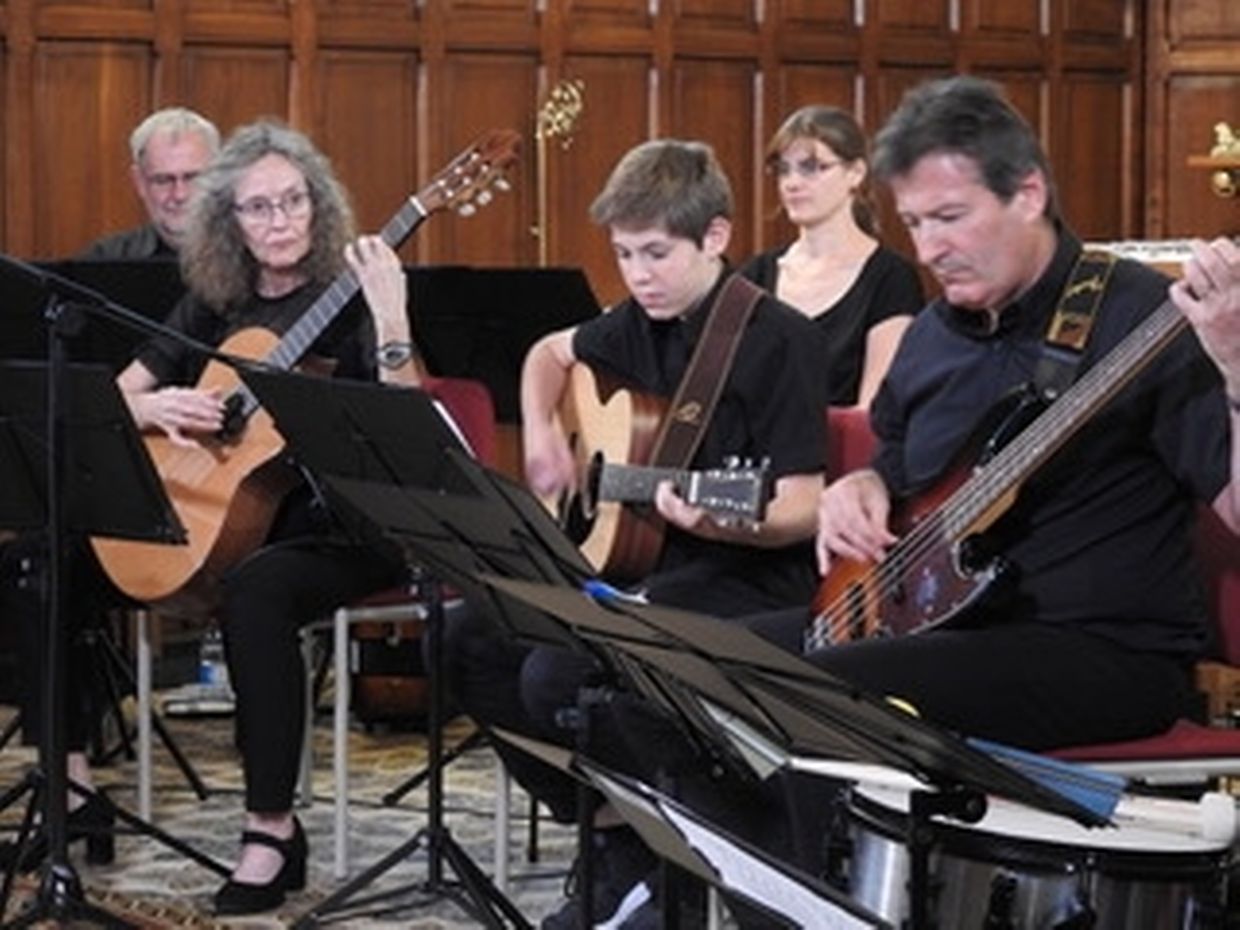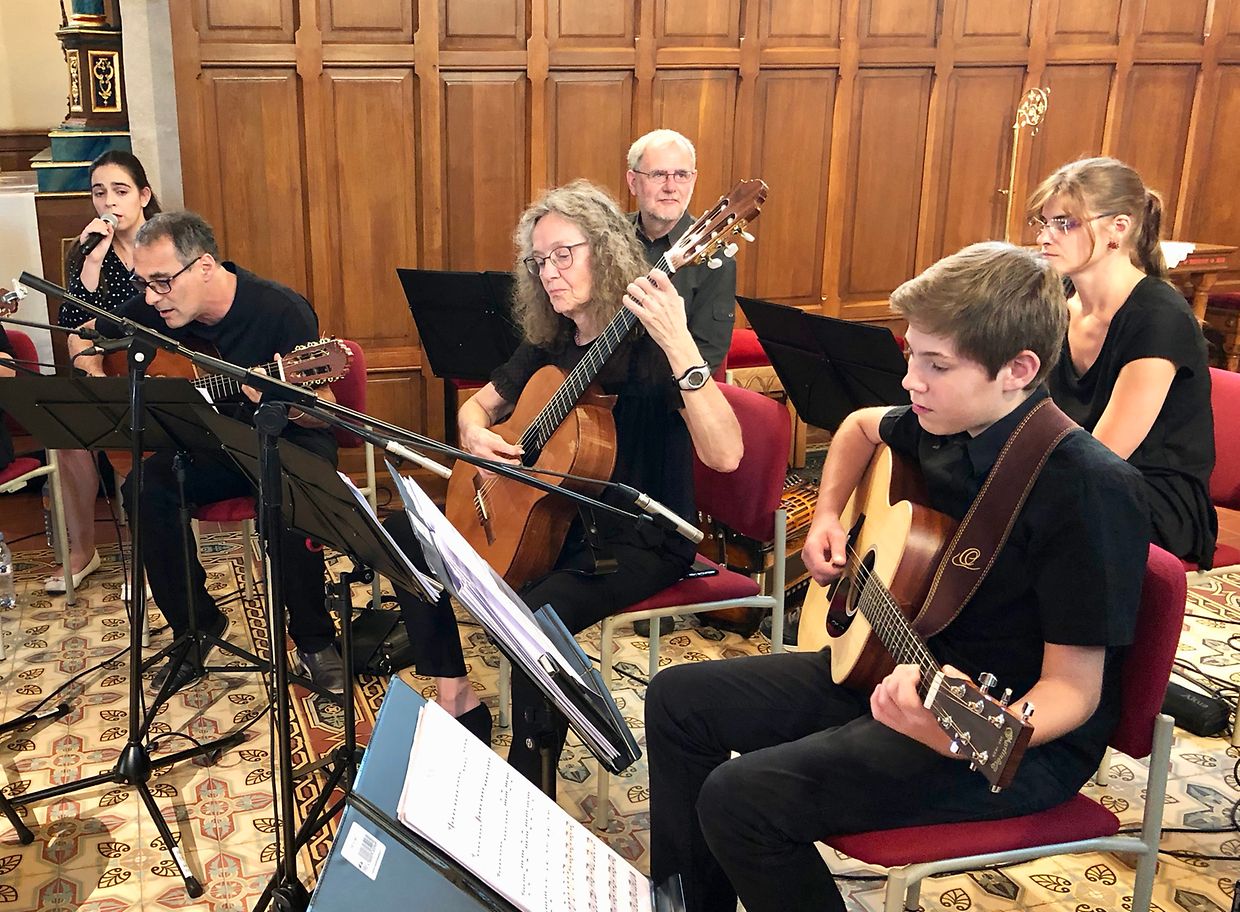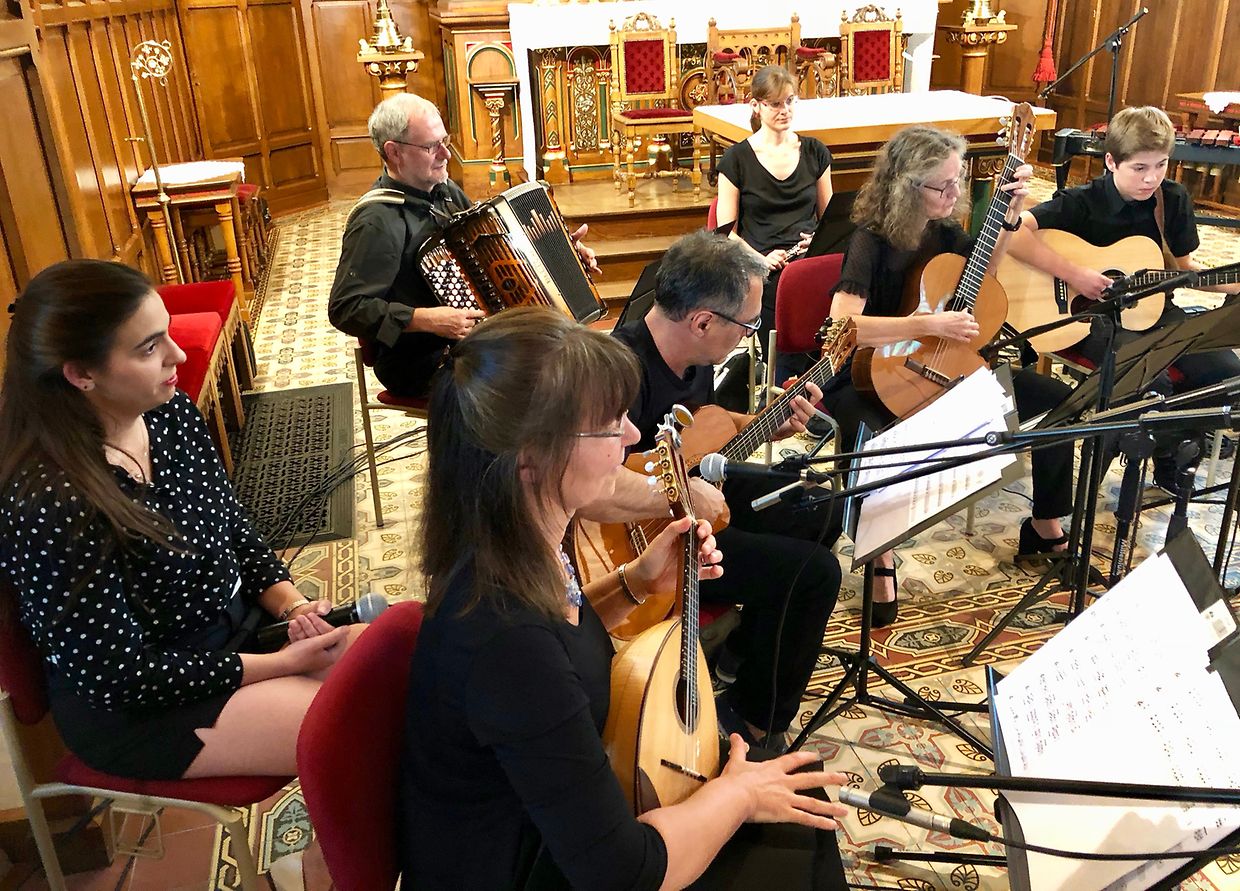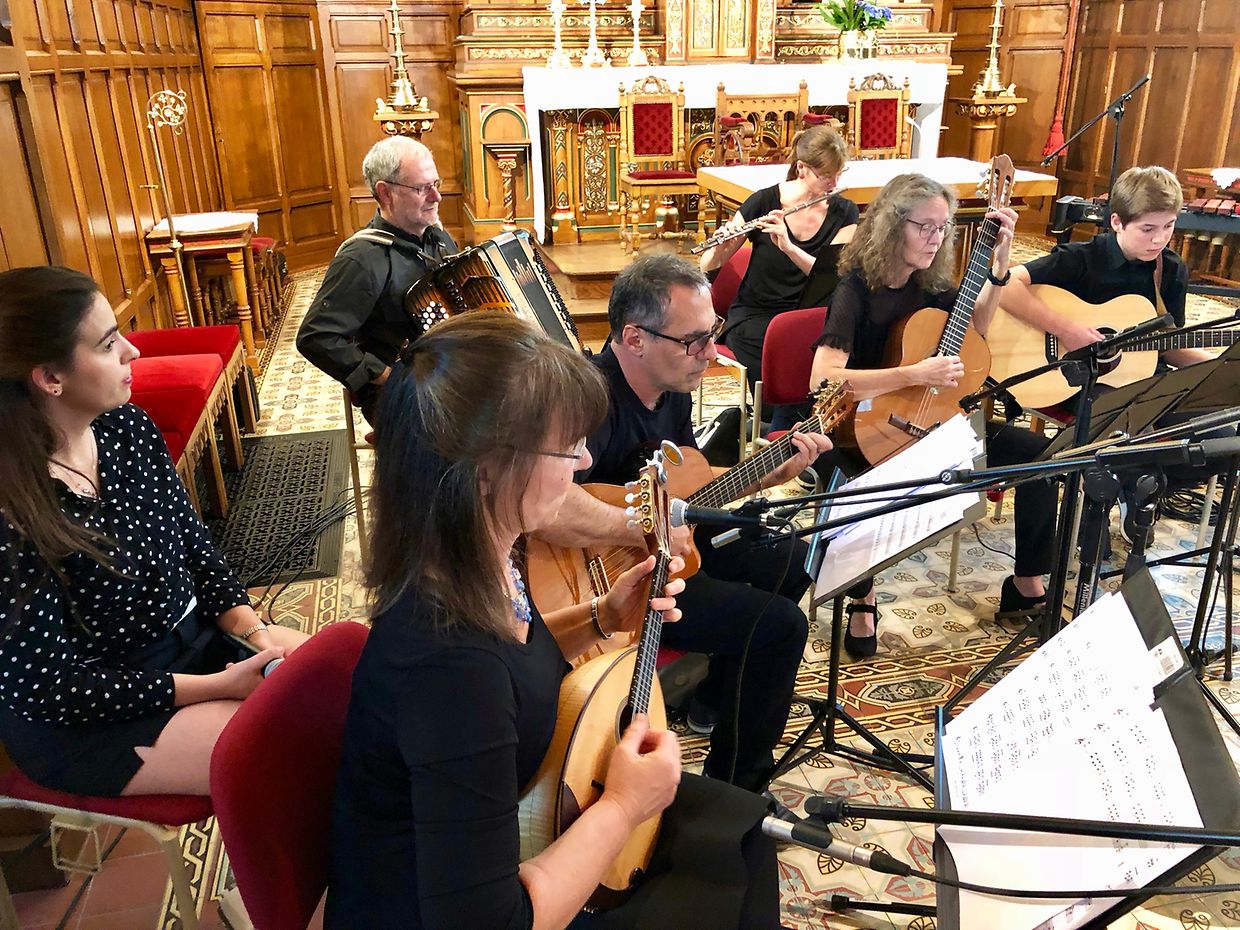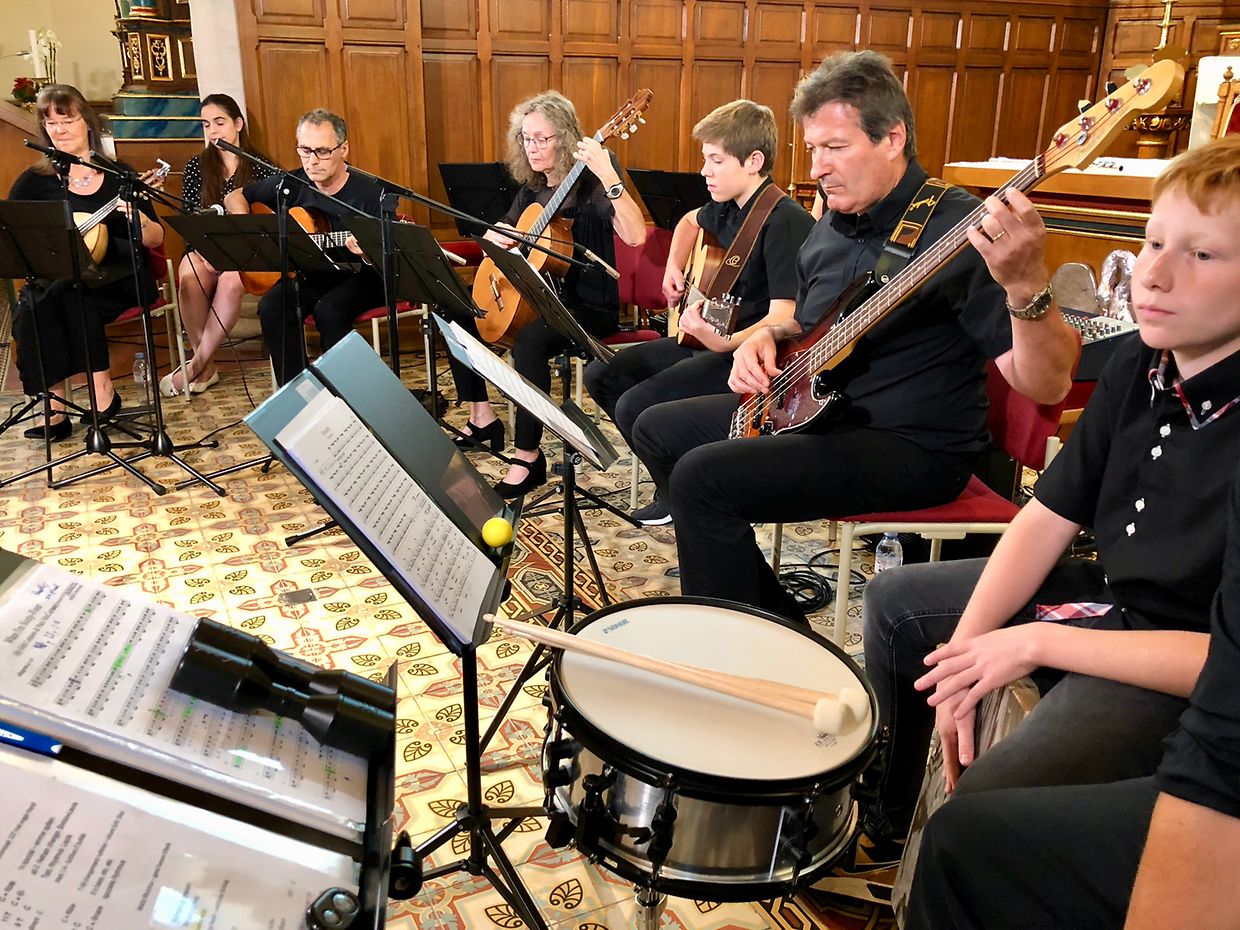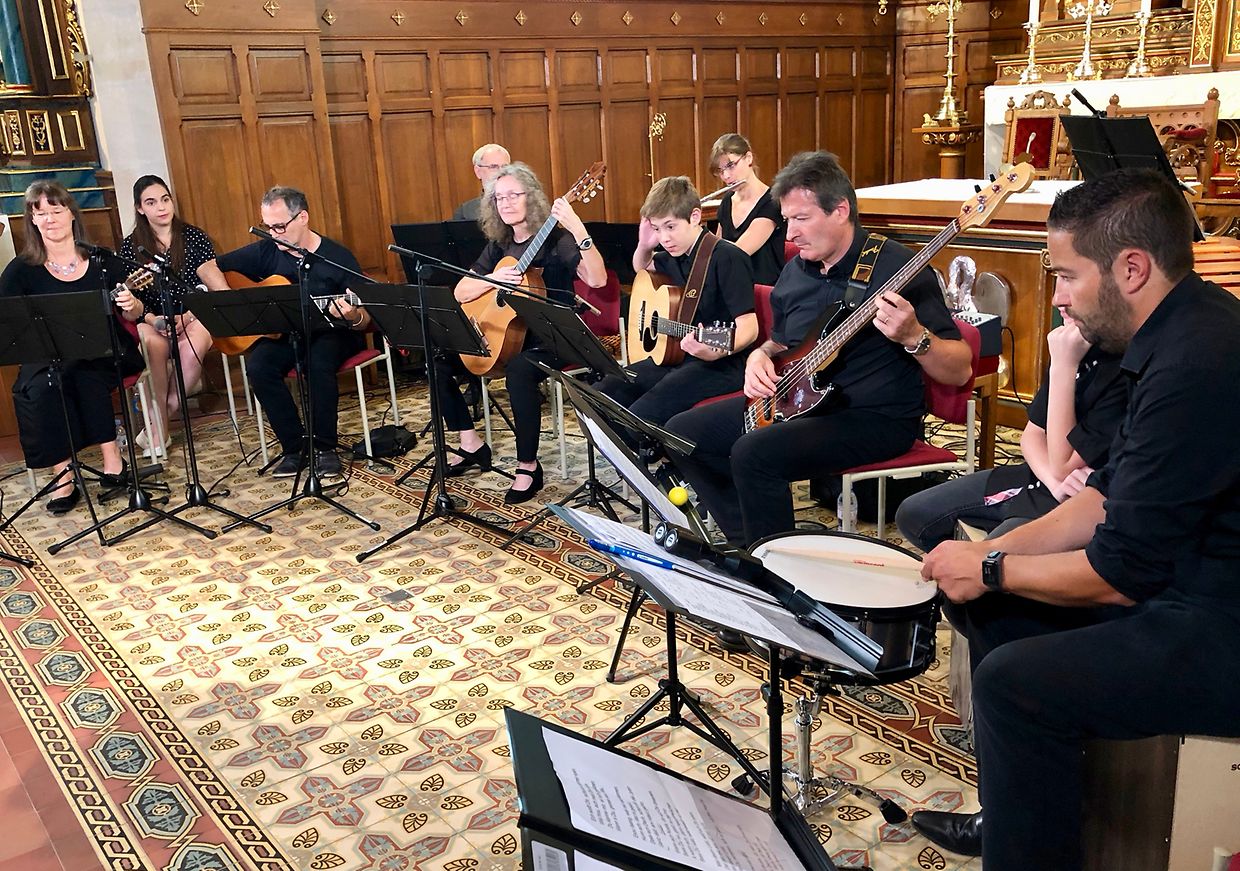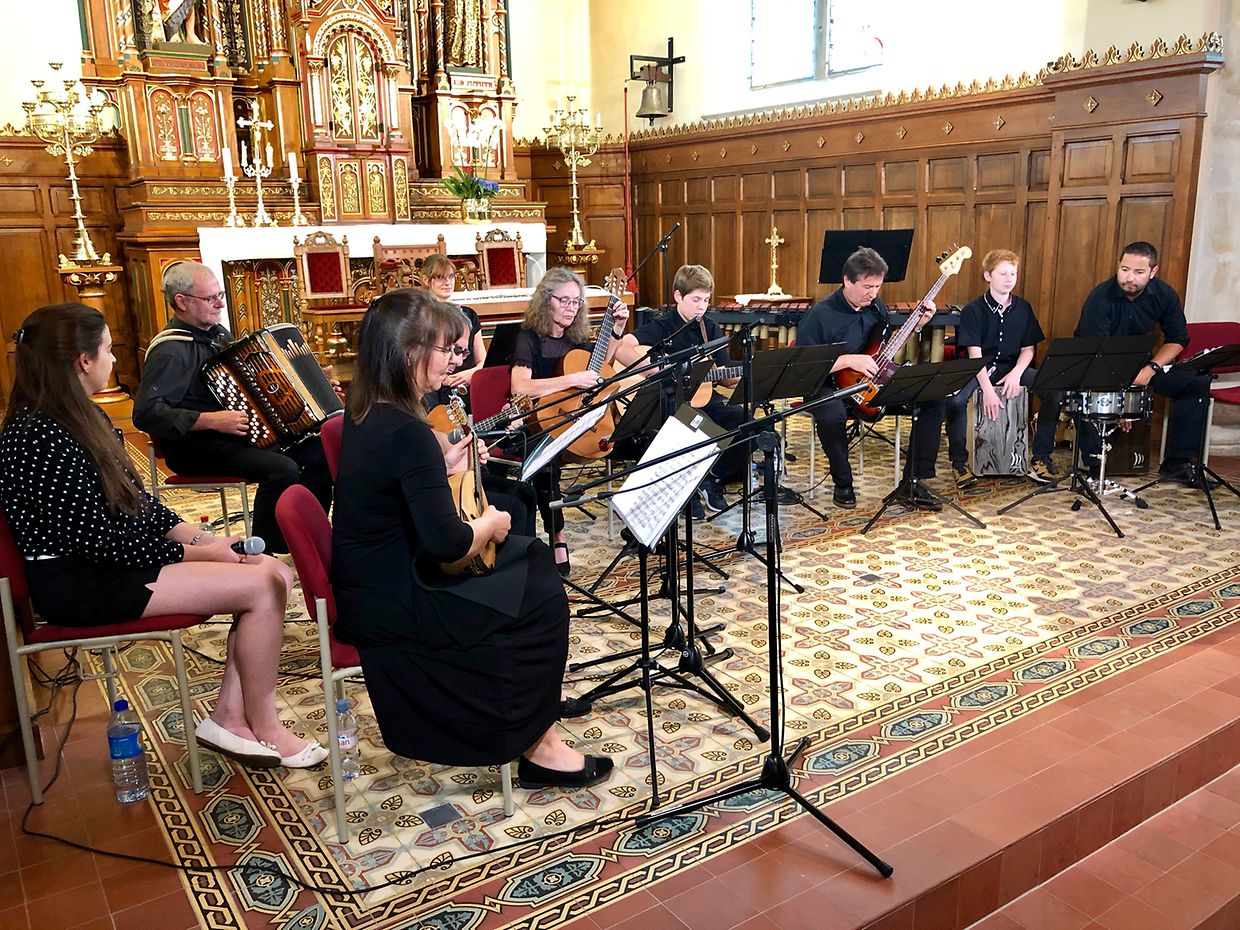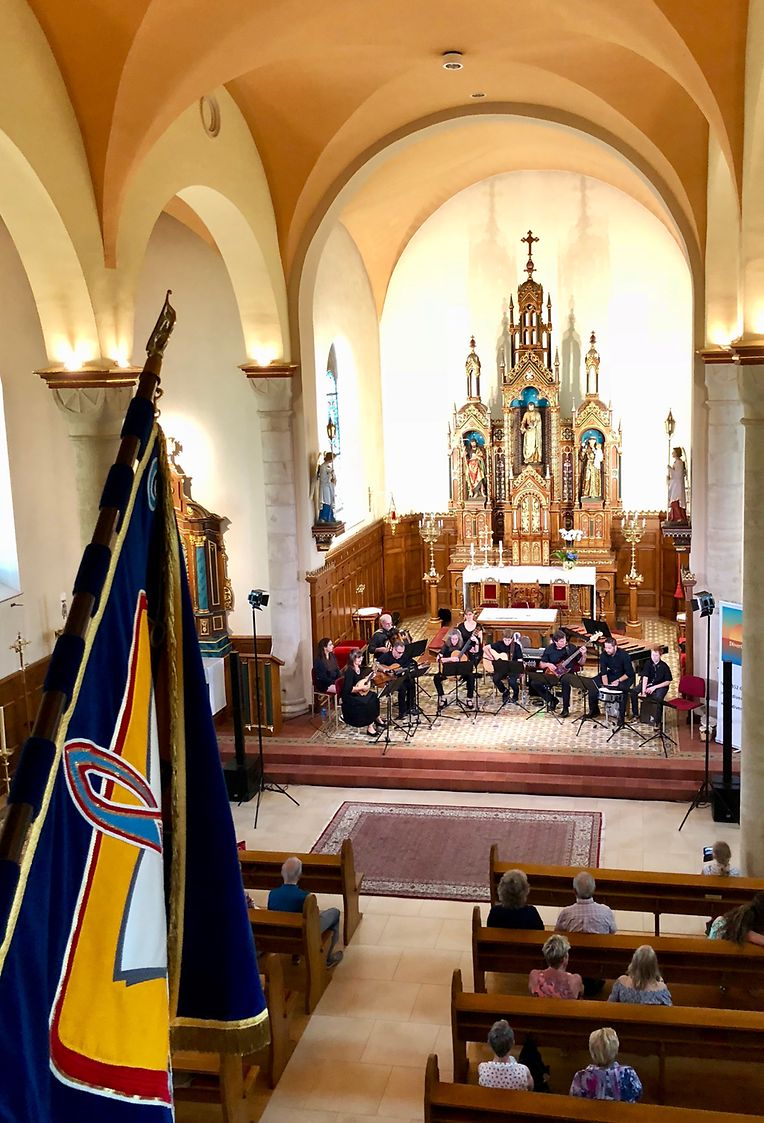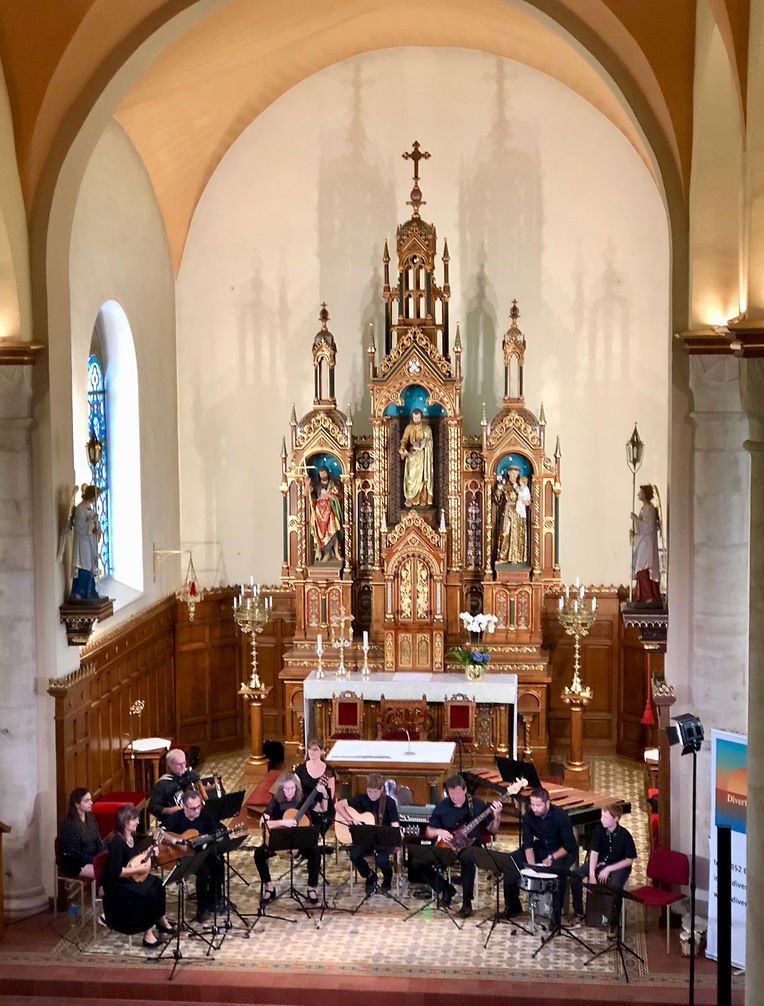 Das Musikensemble Divertimento zeigte neulich einmal mehr seine musikalischen Talente beim diesjährigen Sommerkonzert in der Pfarrkirche in Heffingen. Die einmaligen Rahmenbedingungen ergänzten bestens die musikalischen Darbietungen des Musikensembles Divertimento unter der Leitung von Isabelle Merlevede. Nicht weniger als 19 neue Arrangements aus der Feder der dynamischen Direktorin wussten das Publikum zu begeistern. Verschiedene Extras standen dieses Jahr auf dem Programm, angefangen mit den Einlagen von Nico Schaack auf dem Akkordeon, dem Querflötenspiel von Fabienne Clement sowie den Gesangseinlagen von Laura Lorente und Enrico Lunghi. Highlight des Konzertes war sonderzweifel die Interpretation von Leonhard Cohens Hallelujah, das man sich in Originalfassung auf unserer Facebookseite www.facebook.com/divertimento.lu anhören kann. Wie schön Akkordeon, respektiv Querflöte und Marimba sowie Gesang zu den Zupfinstrumenten passen, bewiesen Musikstücke wie Amazing Grace, The Rose, One of Us, Mamma Mia und nicht zu vergessen Hallelujah, um nur die hier aufzuzählen. Mit standing ovation und drei Bis klang dieses bemerkenswerte Konzert aus.
Alle die, die diese musikalischen Leckerbissen verpasst haben, können dies am Sonntag den 26. August 2018 um 16.00 Uhr im Trifolion in Echternach nachholen. Hier spielt das Musikensemble Divertimento das Abschlusskonzert seines zweitägigen Internationalen Festivals für Mandoline und Gitarre. Nicht weniger als 22 Konzerte finden an diesem Wochenende in Echternach statt, organisiert vom Musikensemble Divertimento.
Weitere Infos hierzu auf www.divertimento.lu, www.facebook.com/divertimento.lu und www.facebook.com/divertimento.festival .