Amazing Melodies by Divertimento.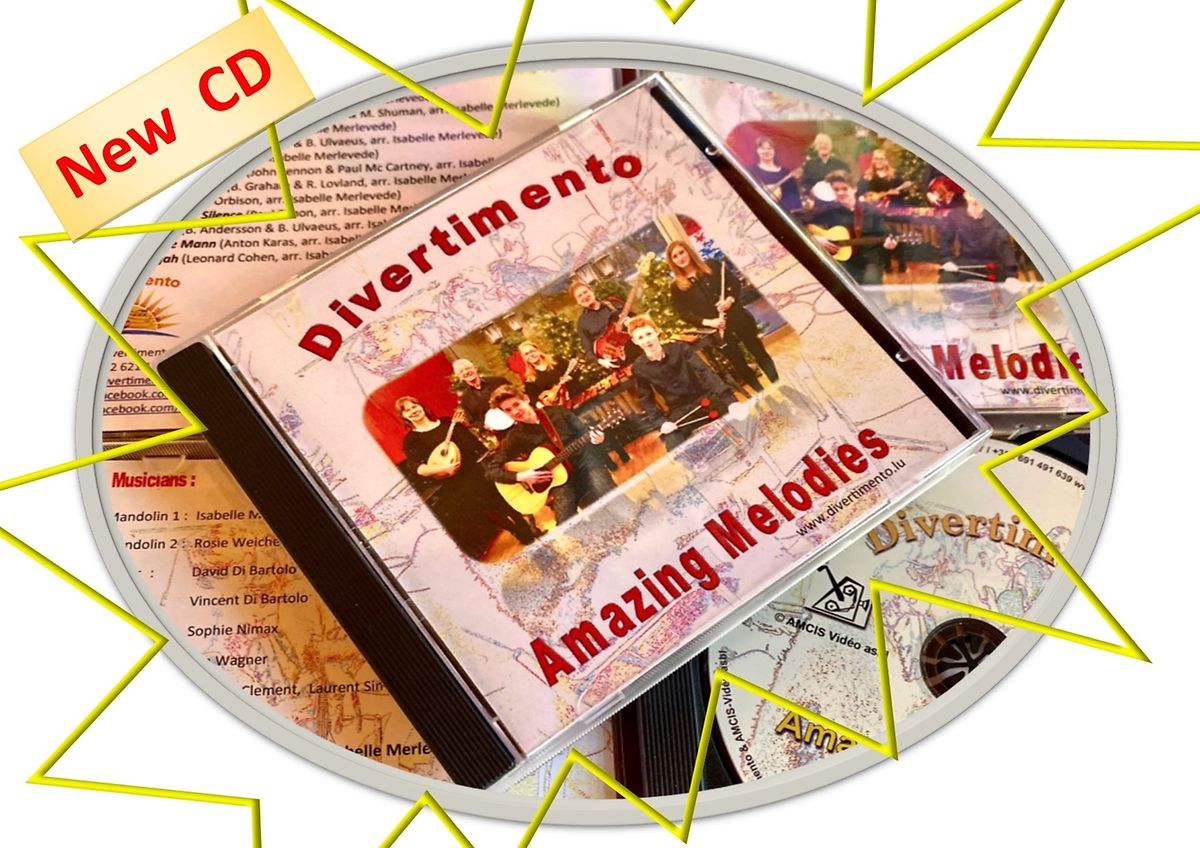 (de) Picture Gallery
pictureGallery.inviteToScroll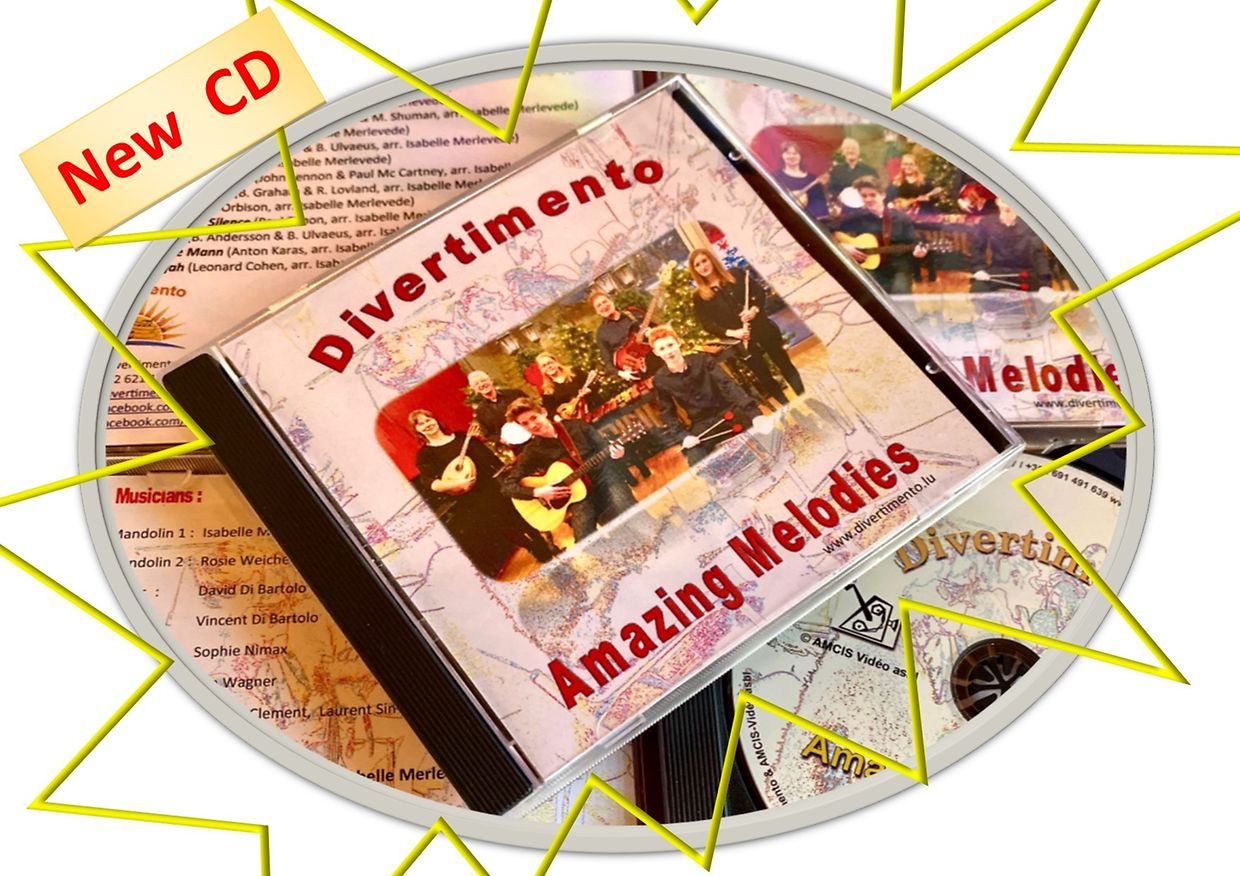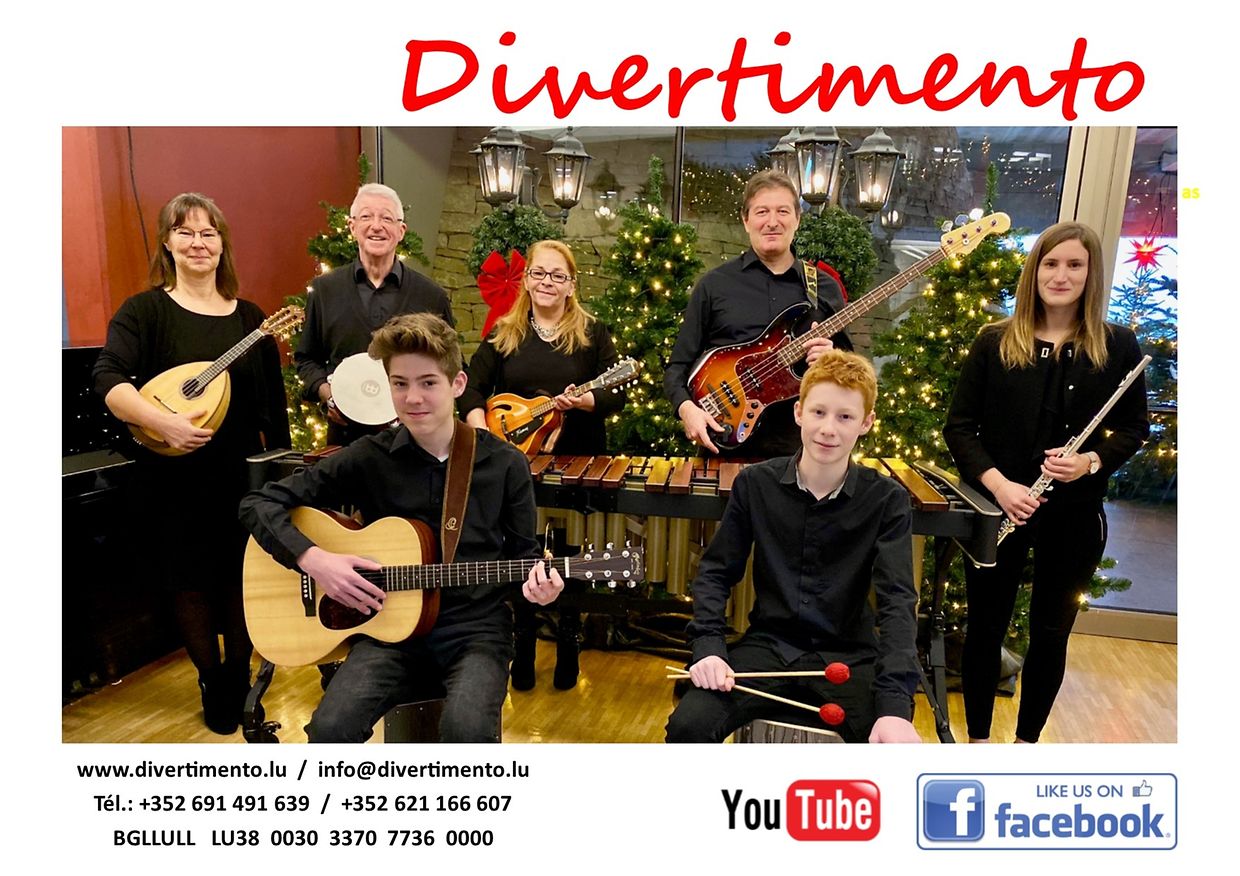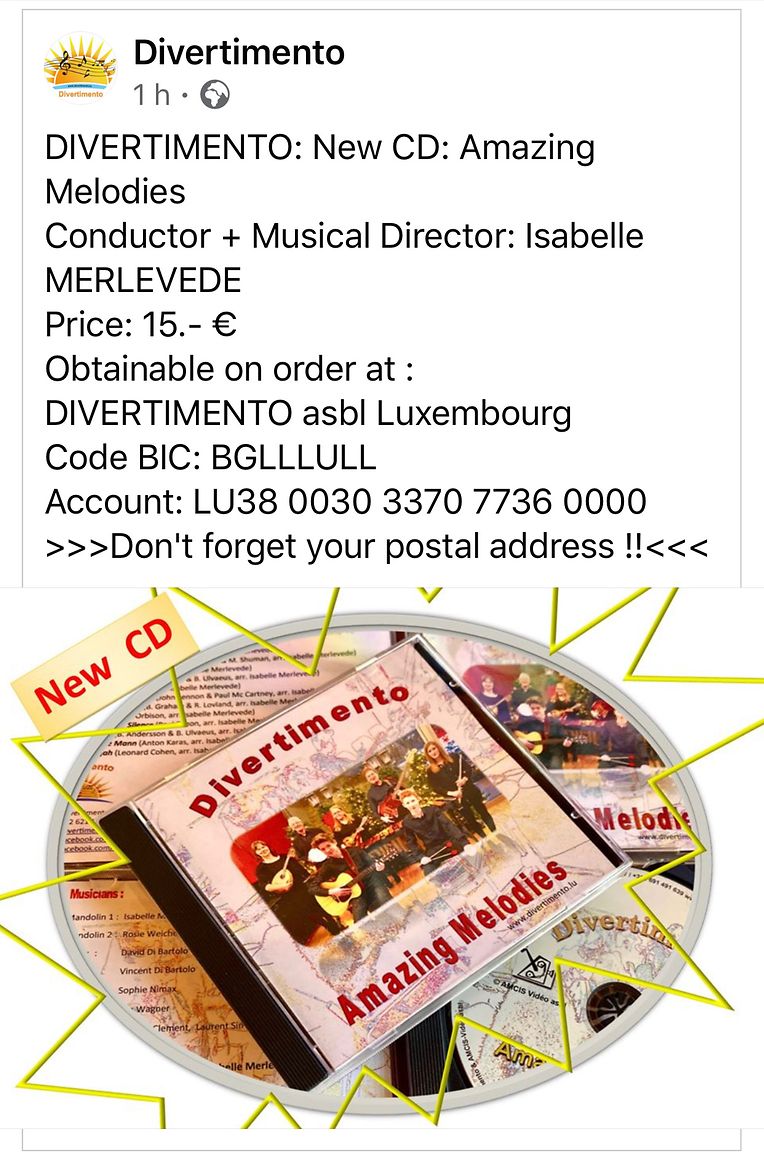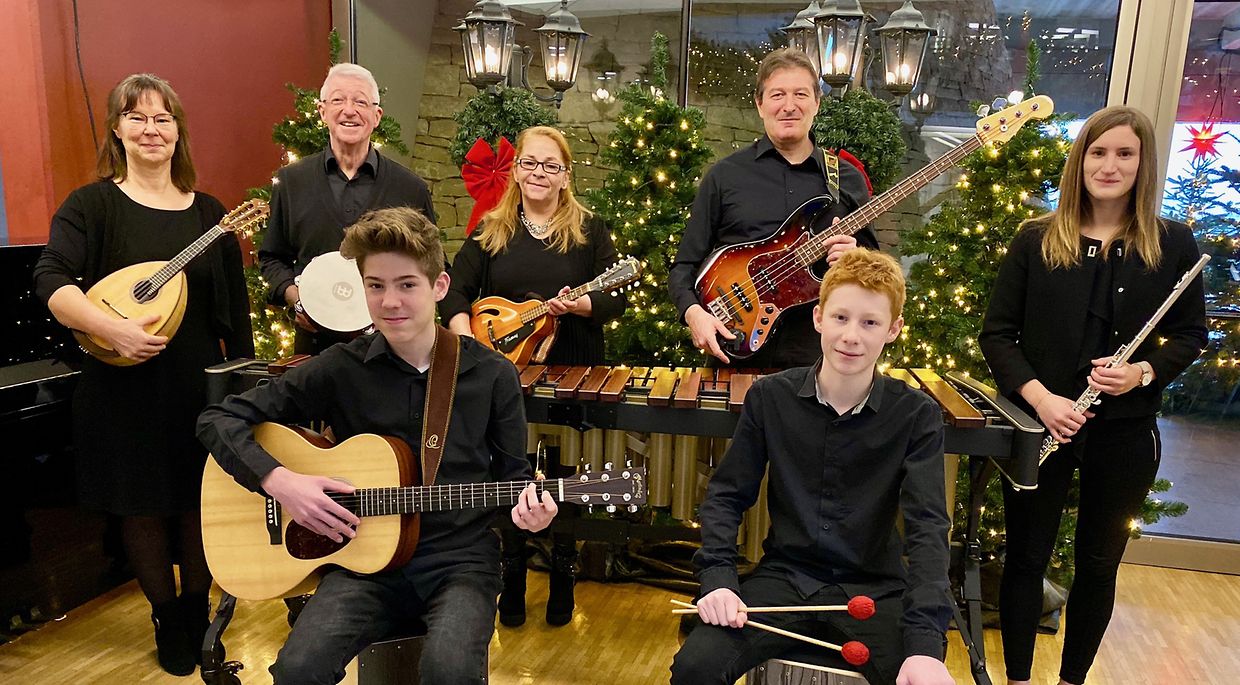 15 stimmungsvolle Melodien.
15 stimmungsvolle Melodien aus der Filmwelt und den Hitparaden erwarten alle Musikliebhaber auf der neuen CD des Musikensembles Divertimento aus Heffingen Unter der Leitung von Isabelle Merlevede interpretieren die 8 Musiker auf Mandoline, Gitarre, Bass-Gitarre, Querflöte, Marimba und Percussion die anspruchsvollen Kompositionen der musikalischen Direktorin. Unterhaltsame Musik aus Klassik und Moderne, bis hin zu Rock-Pop wissen den Zuhörer zu begeistern. Zu hören sind ausschliesslich Arrangements aus dem mehr als 60 Stück umfassenden Repertoire von Isabelle Merlevede. Das homogene Klangbild sowie die Vielfalt der musikalischen Gestaltung sind Garant für einen Augenblick Musik zum Geniessen. Wer kennt nicht Amazing Grace, Guantanamera, El Condor Pasa, Sweet Caroline, Perfect, The Sound of Silence, Der Dritte Mann oder Hallelujah, um nur einige der 15 Musikstücke zu nennen.
Die CD wurde in der Kapelle in Reuland von AMCIS-Vidéo asbl unter der Leitung von Gilbert Hommel aufgenommen.
Alle Interessenten können die neue CD durch Überweissung von 15.-€ auf das Konto von Divertimento LU38 0030 3370 7736 0000 bei der BGL erwerben.
www.facebook.com/divertimento.festival