75. Todestag des US-Generals George S. Patton
Picture Gallery
Please scroll down,
to see more pictures.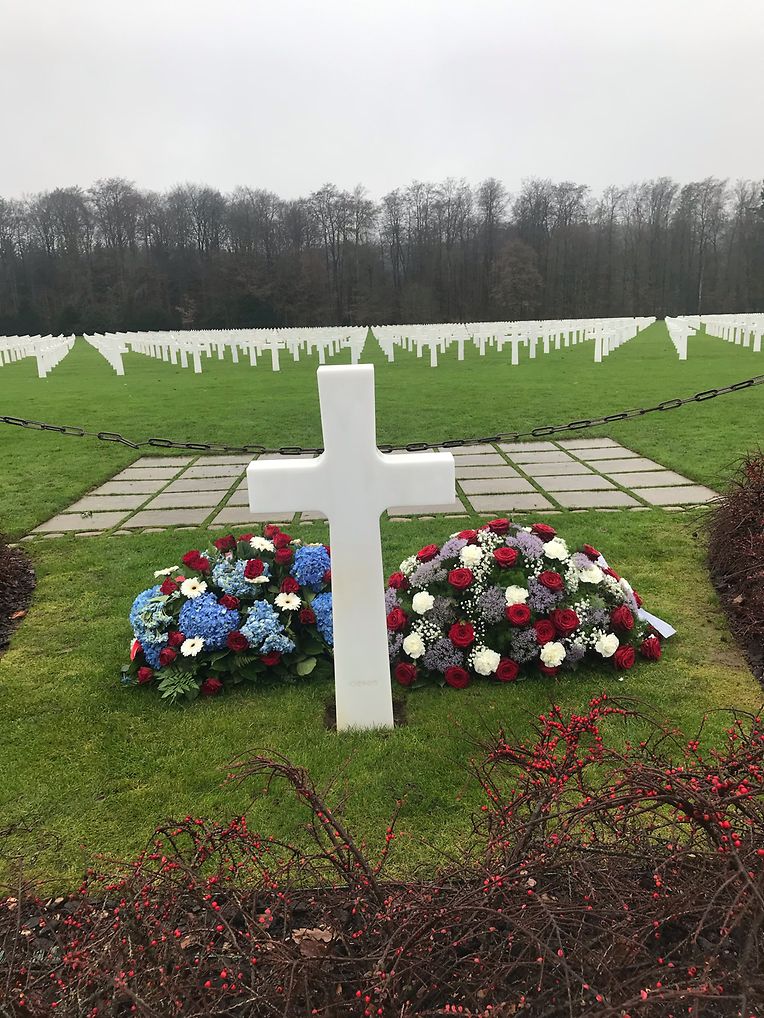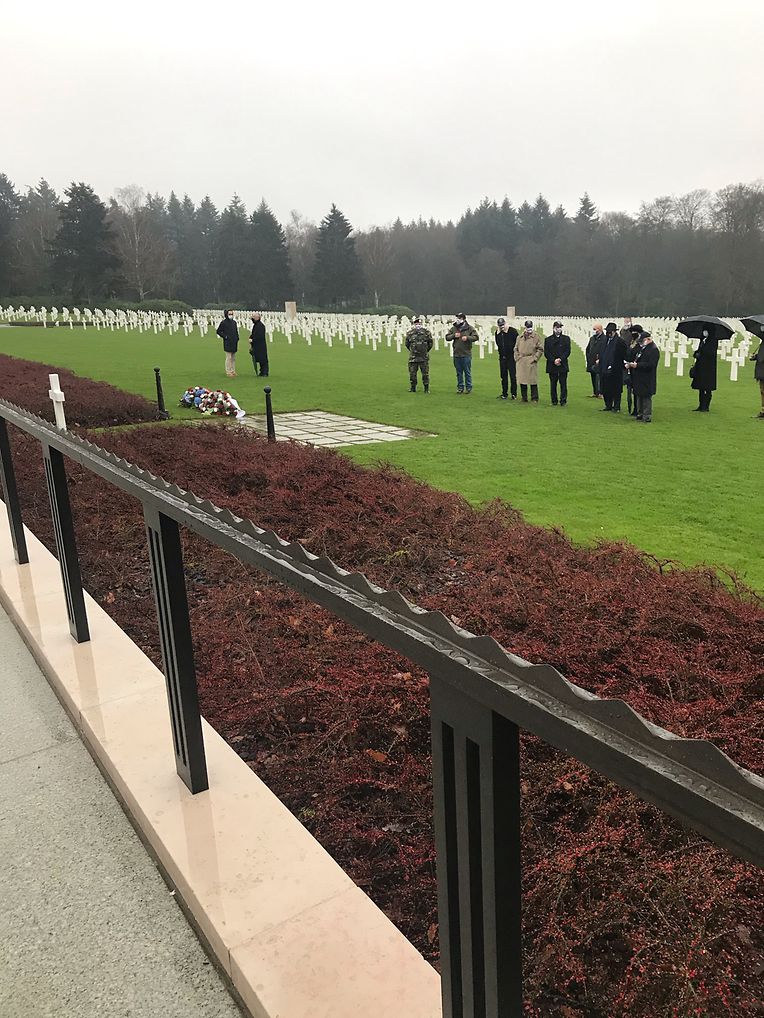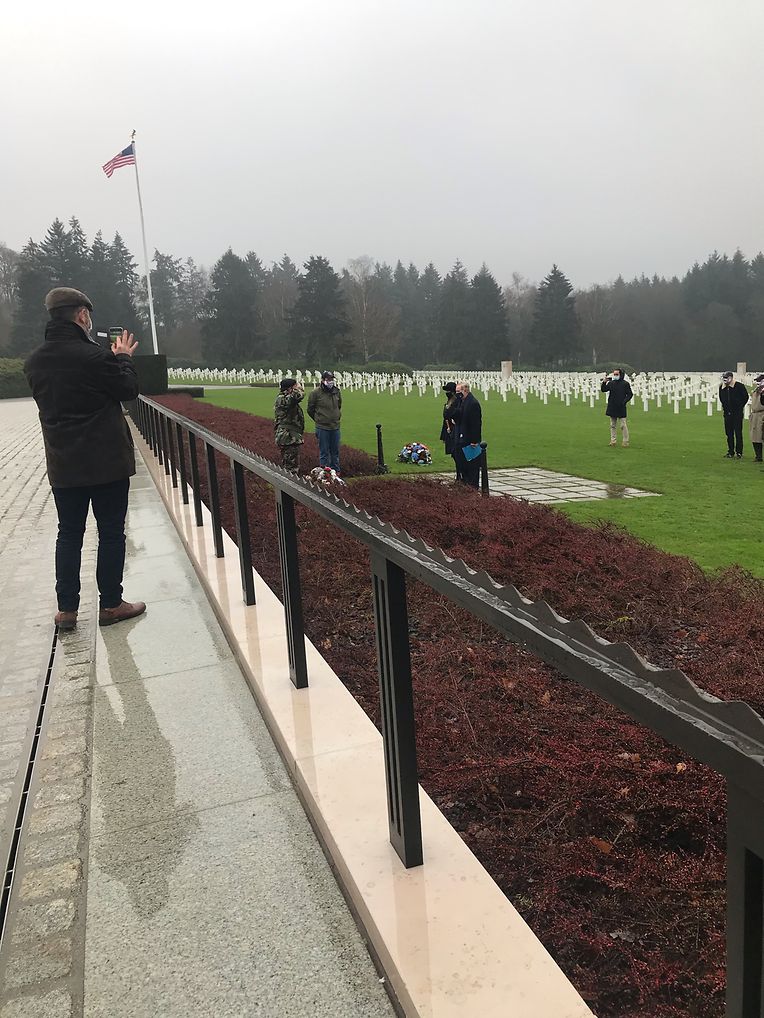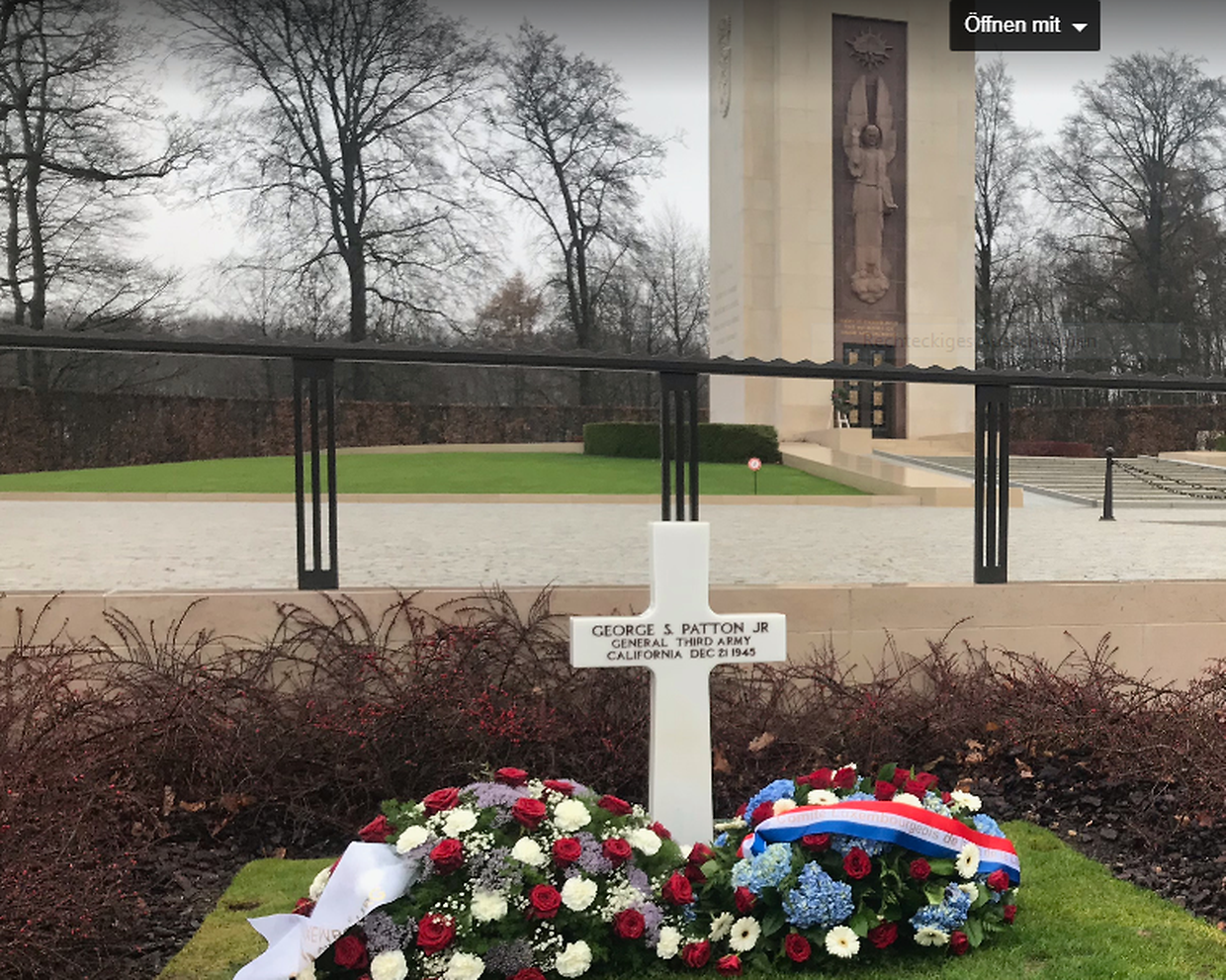 Am 21. Dezember 2020 jährte sich zum 75. Mal der Todestag des bekannten Vier-Sterne-Generals George Smith Patton jr., der mit seiner 3. Armee siegreich aus der "Battle of the Bulge" hervorgegangen und zwölf Tage nach einem Autounfall in Mannheim in Heidelberg verstorben war. Am 24. Dezember 1945 wurde George S. Patton gemäss seinem Wunsch auf dem amerikanischen Soldatenfriedhof in Hamm in einer feierlichen Zeremonie zu Grabe getragen. Tausende Luxemburger säumten damals während dem "funeral cortege" die Strassen zwischen der Hauptstadt und dem Hammer Militärfriedhof. Als Zeichen der Trauer hatten die meisten Geschäfte der Hauptstadt an jenem 24. Dezember 1945 geschlossen.
Am 75. Todestag des General George S. Patton wurde Coronabedingt im Rahmen einer bescheidenen Gedenkfeier des tapferen Luxemburg-Befreiers auf dem amerikanischen Soldatenfriedhof in Hamm gedacht. US-Botschafter J. Randolph Evans, Bürgermeisterin Lydie Polfer sowie Vertreter des Comité de la Voie de la Liberté legten Blumengebinde an der letzten Ruhestätte des "Old Blood and Guts" nieder. Mit dem Abspielen der luxemburgischen und amerikanischen Nationalhymne wurde einmal mehr die luxemburgisch-amerikanische Verbundenheit illustriert sowie die Verpflichtung Luxemburgs an seine Befreier - insbesondere an George S. Patton, der inmitten von 5073 US-Soldaten in Hamm ruht.