Vill Luef fir d'Muselfénkelcher!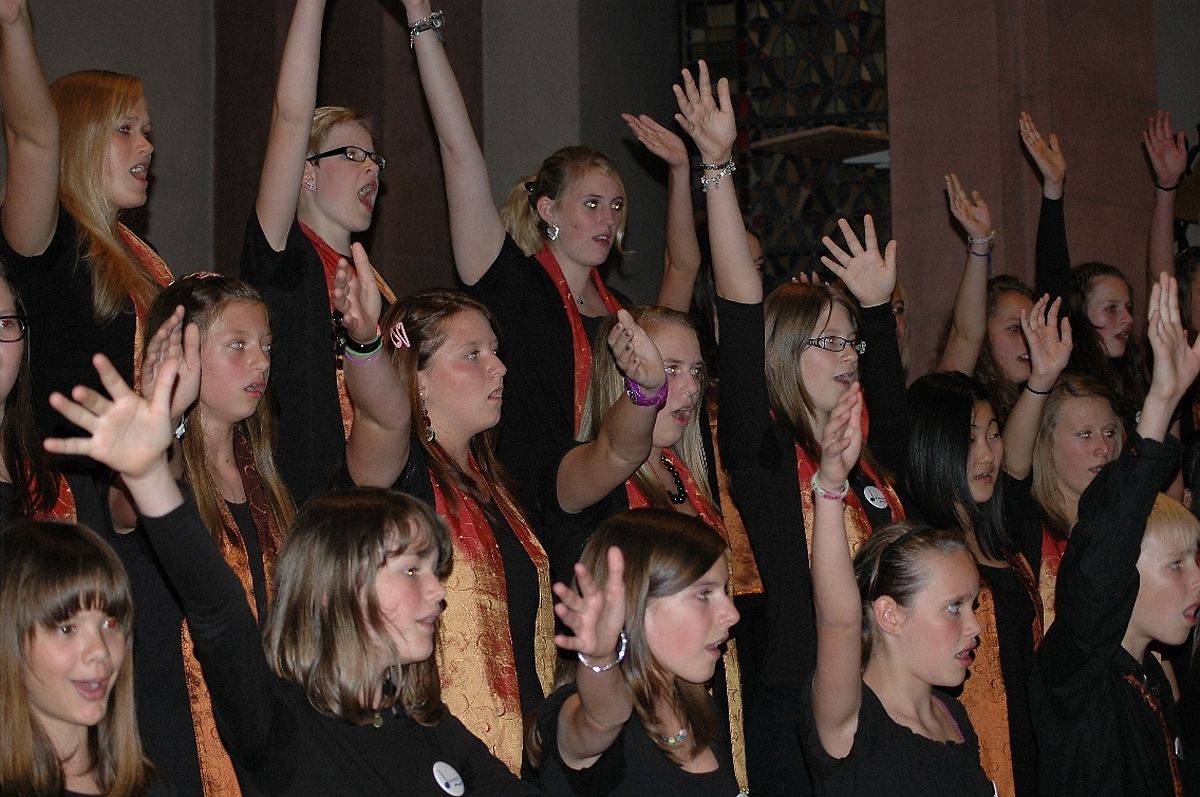 Picture Gallery
Please scroll down,
to see more pictures.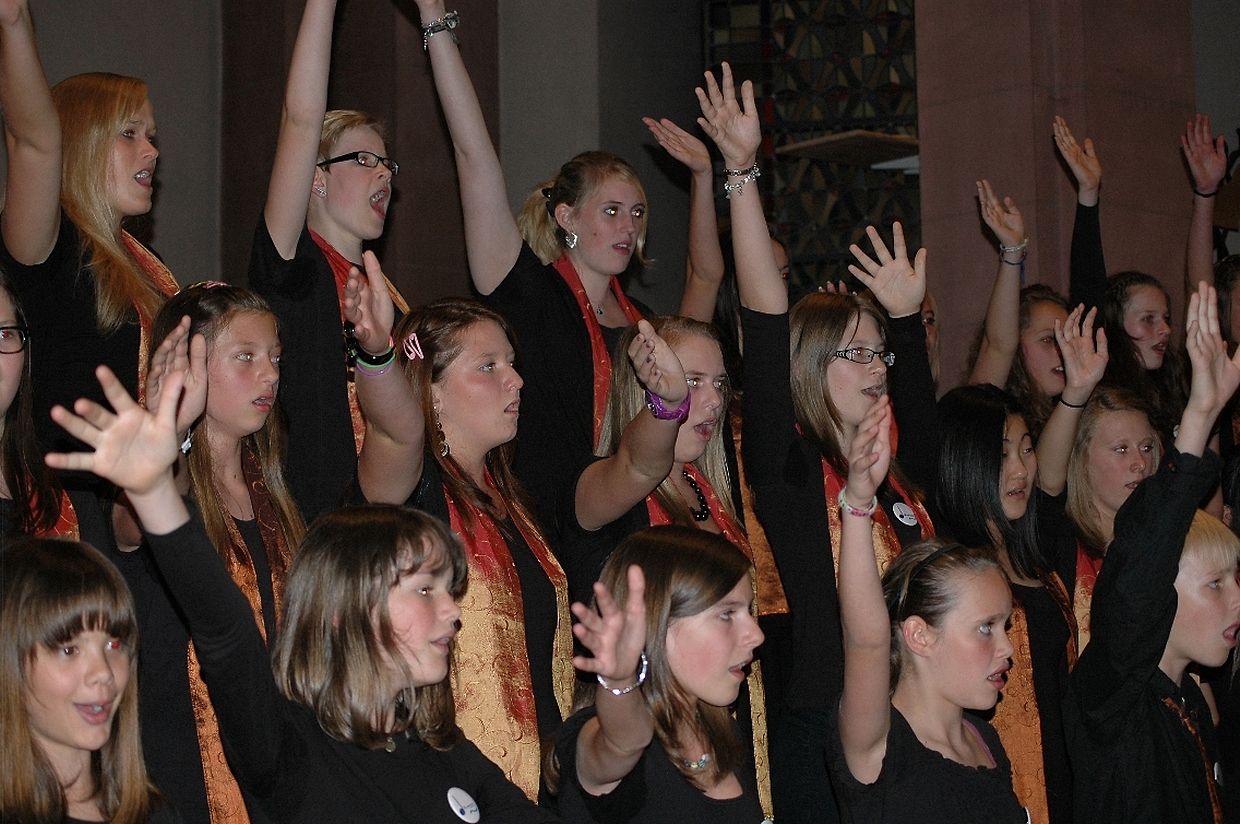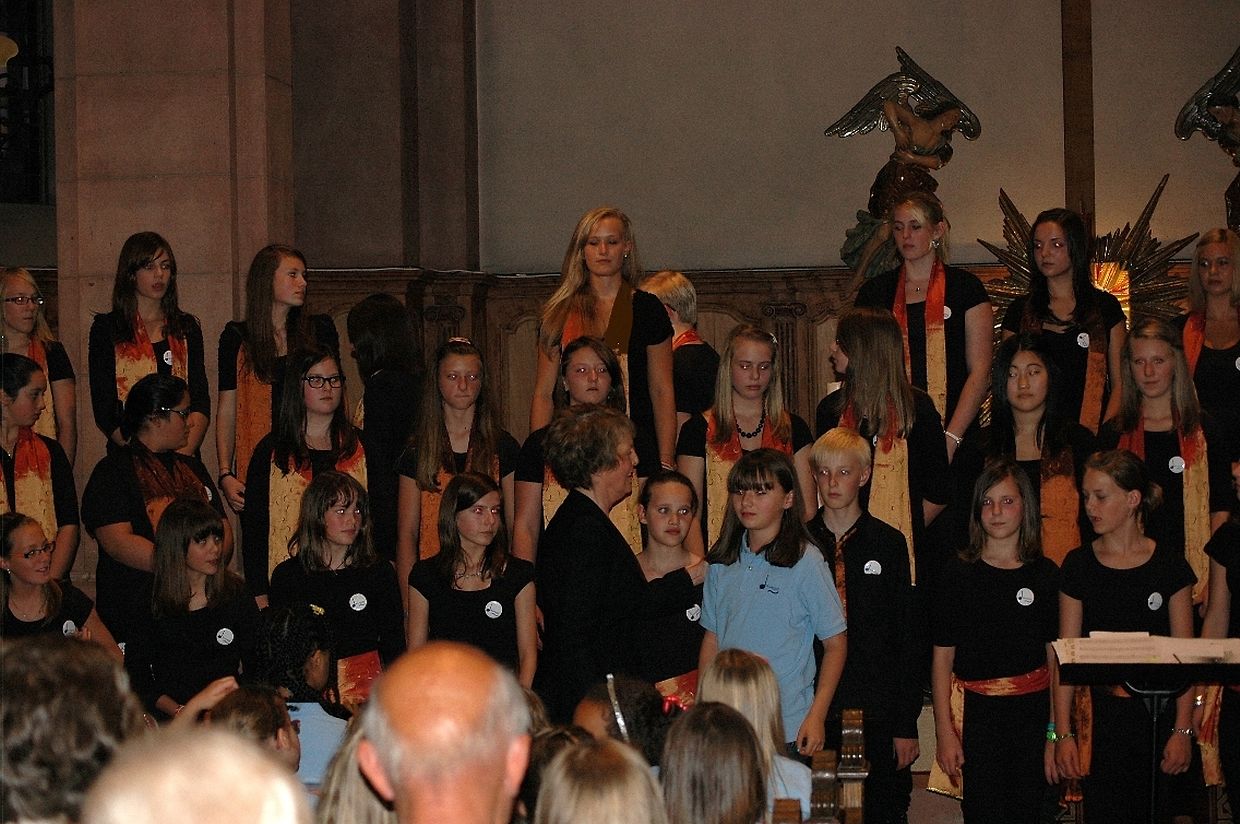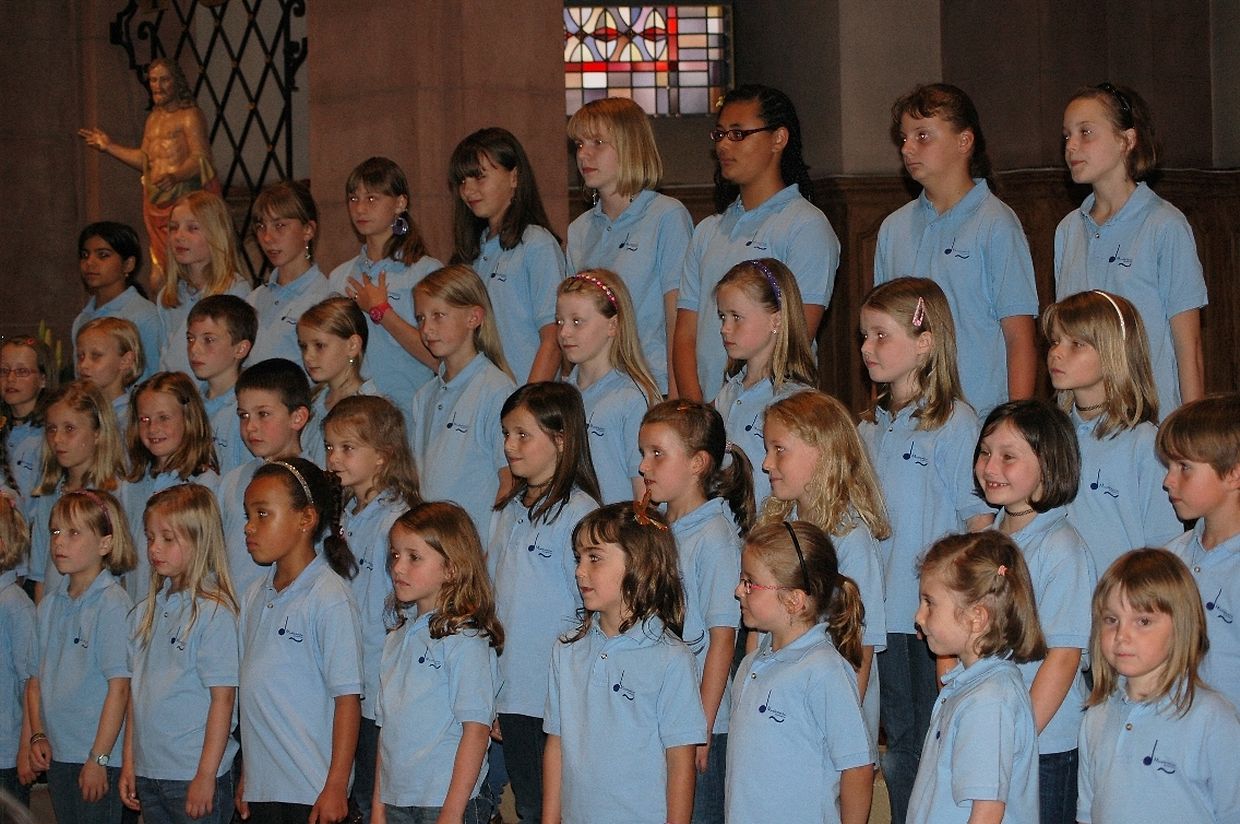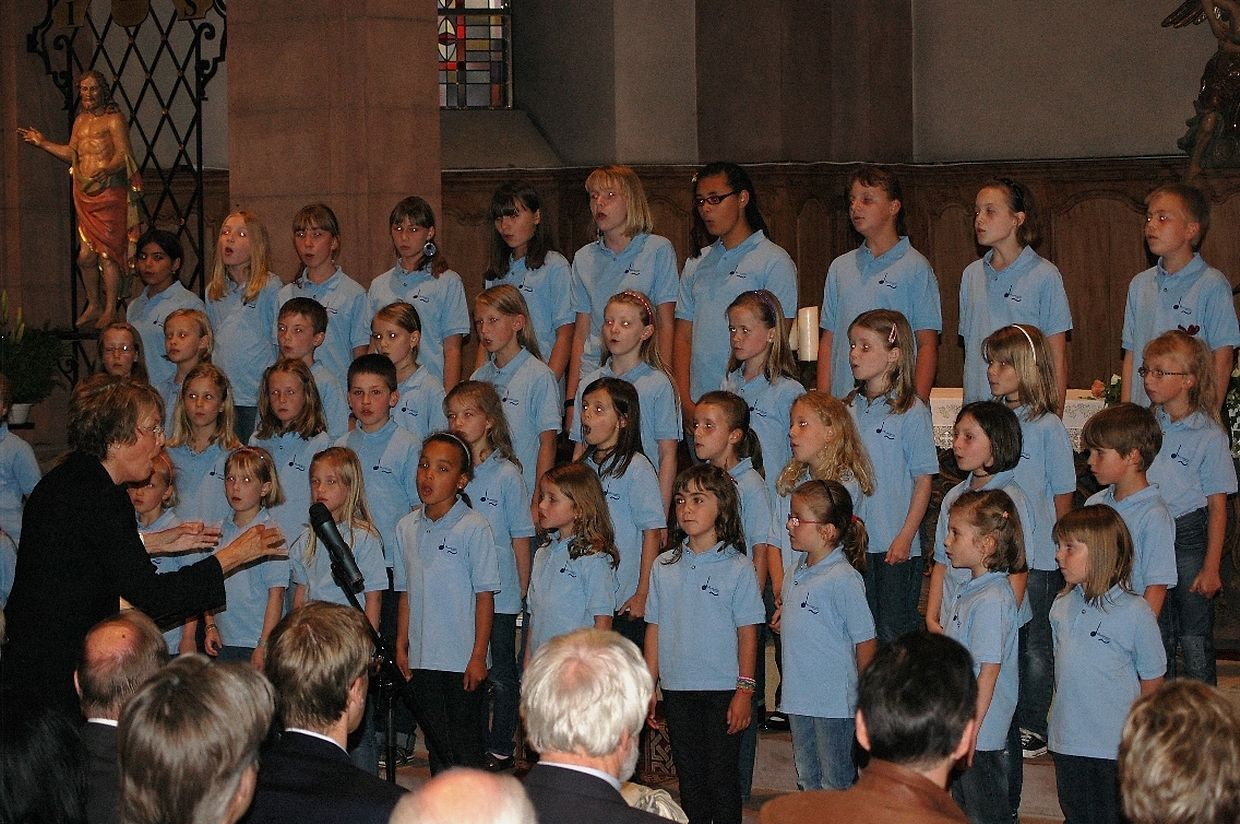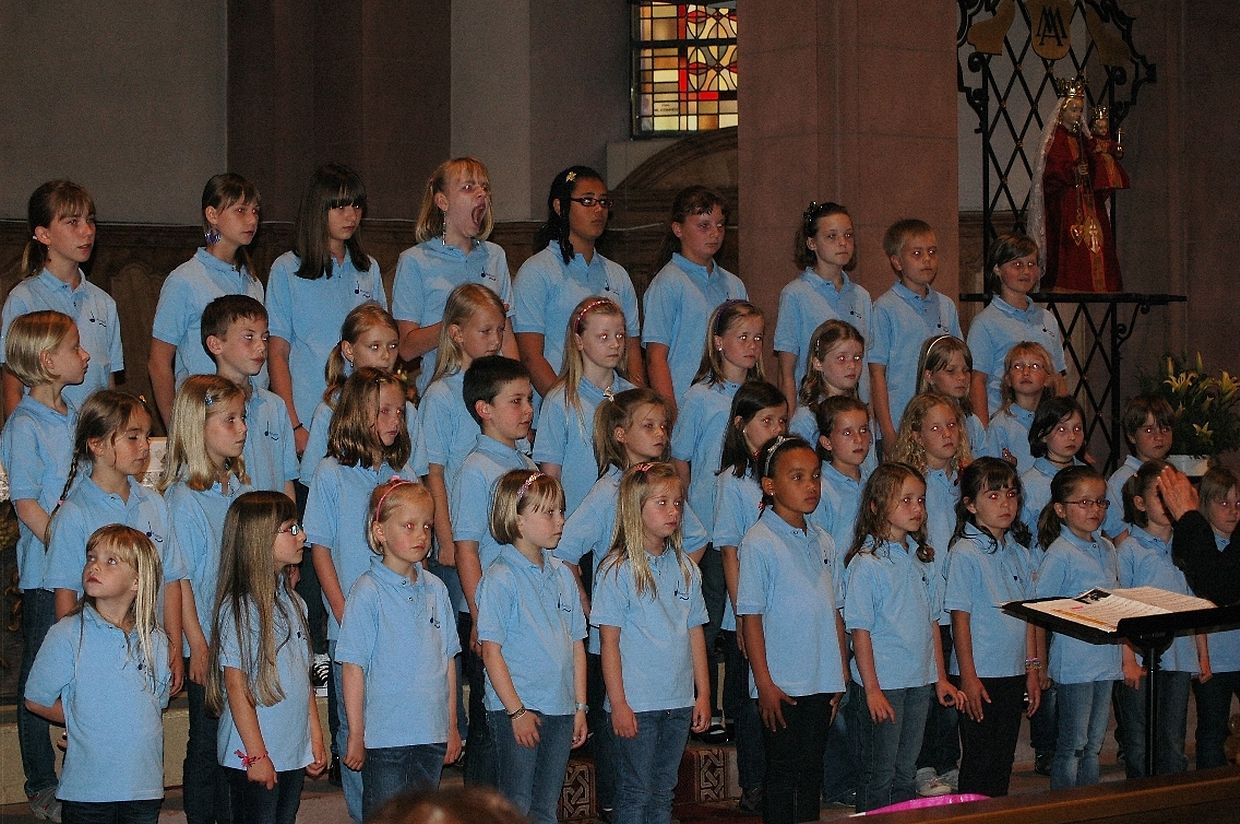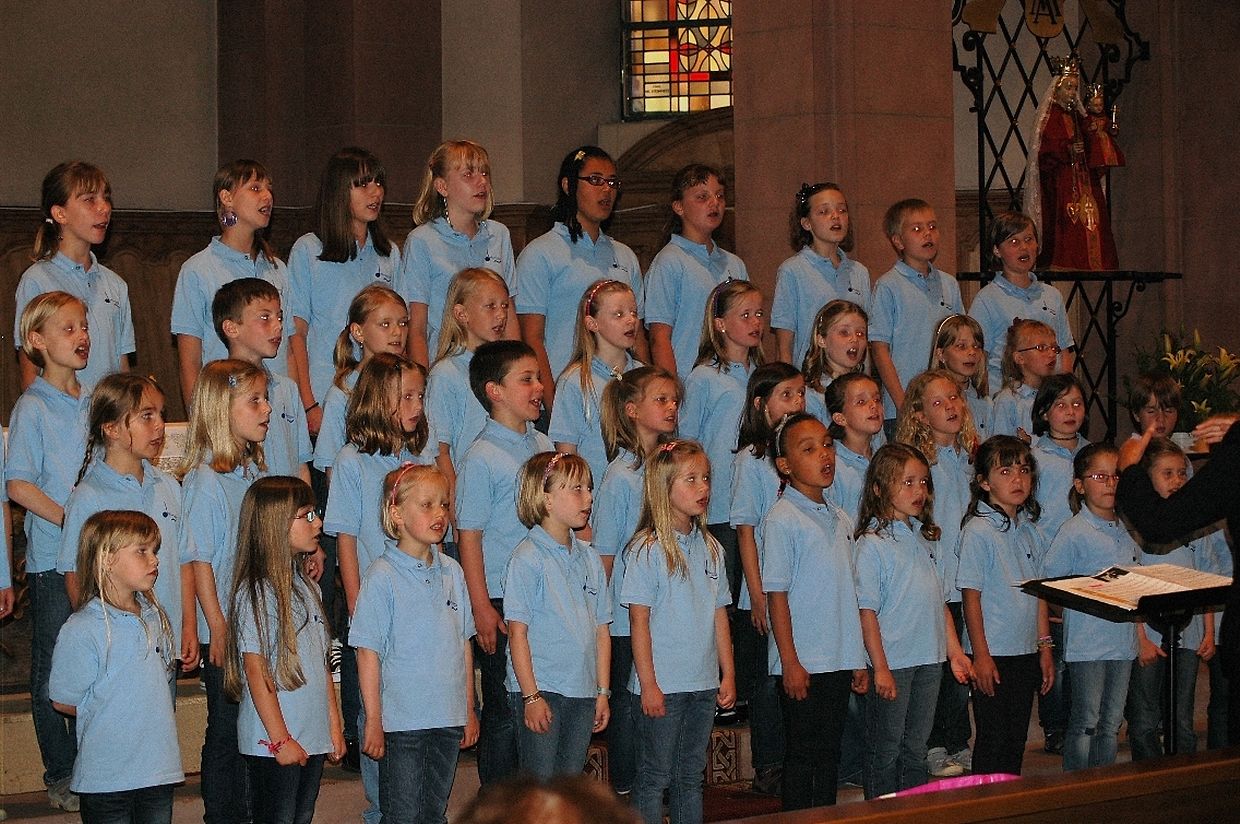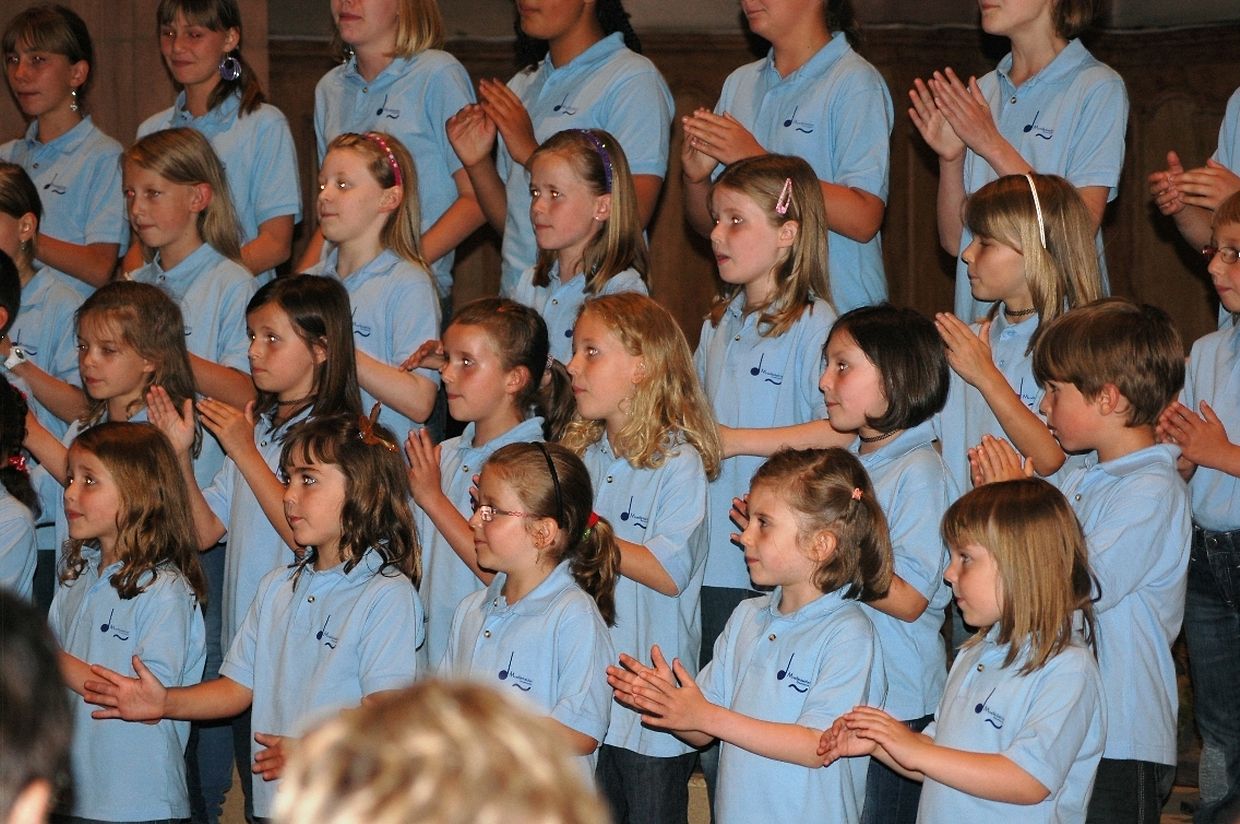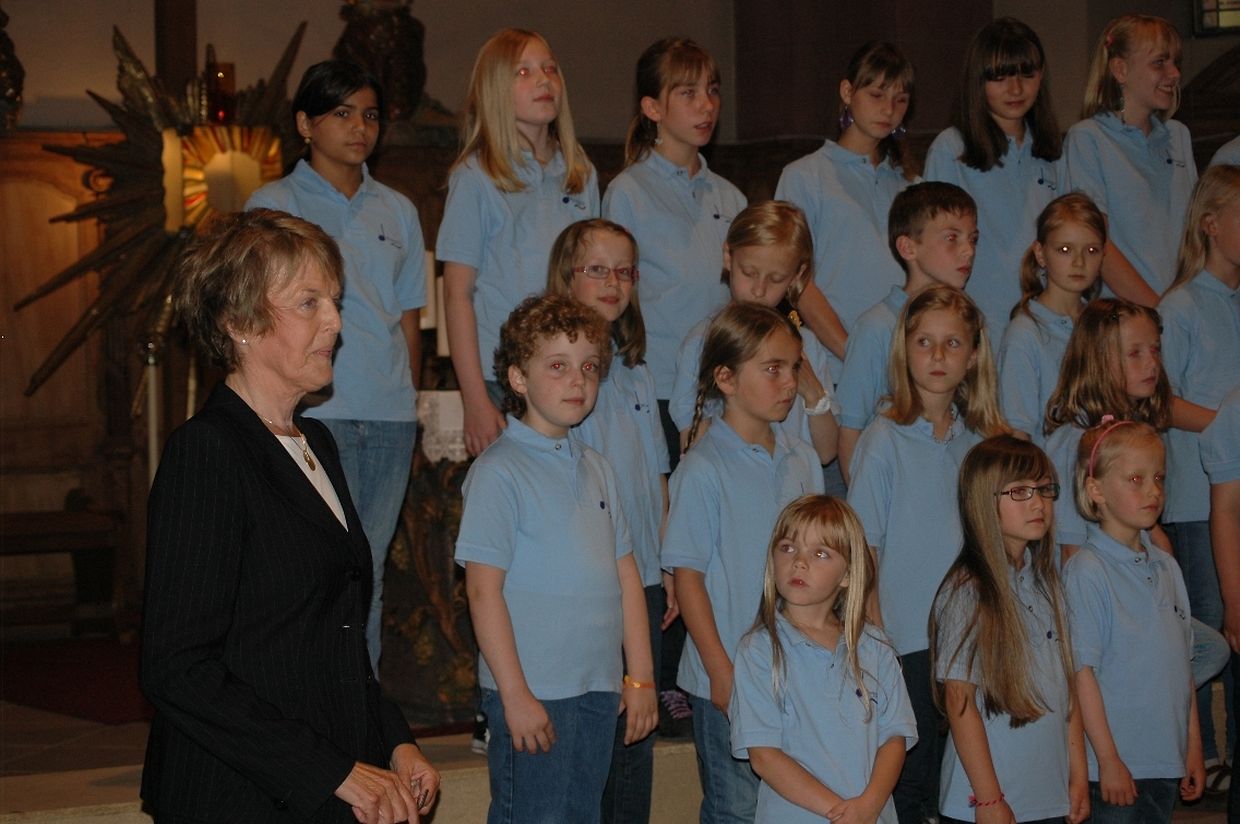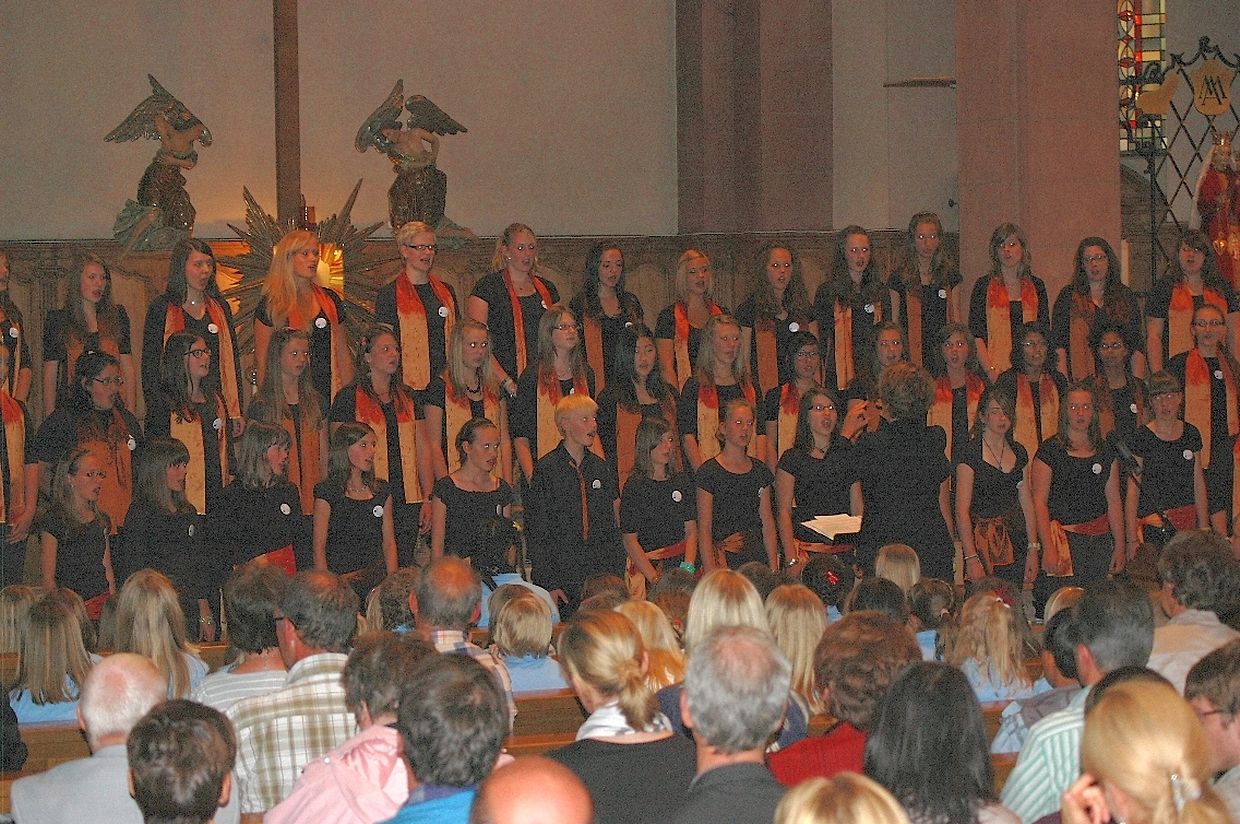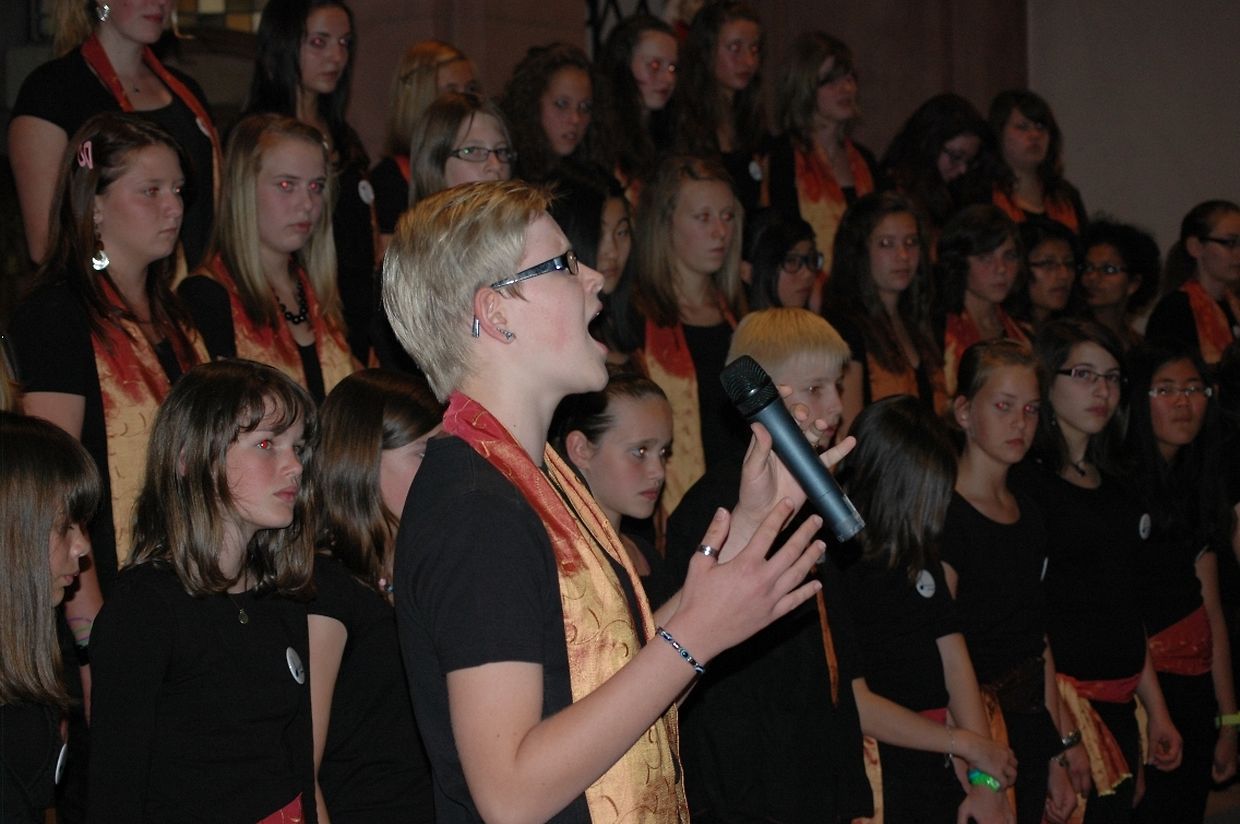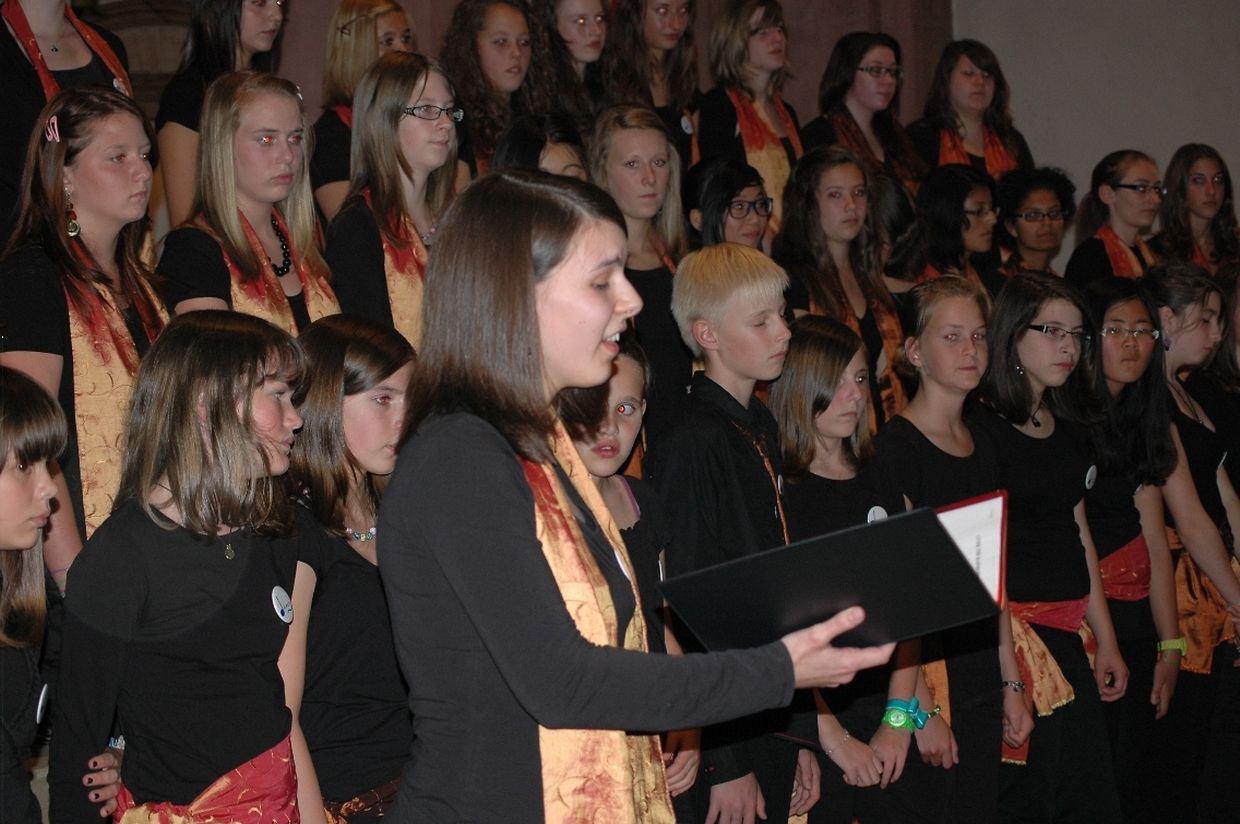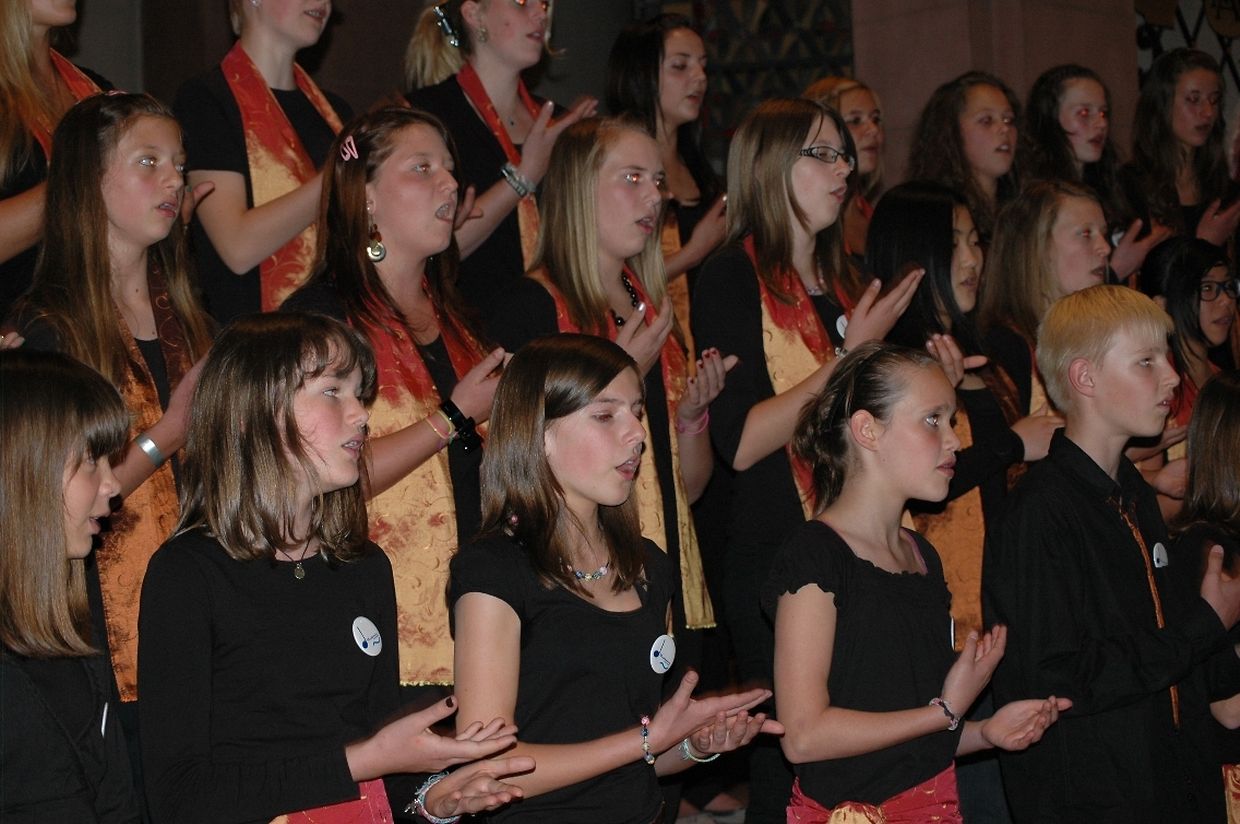 Vill Luef kruten d'Muselfénkelcher gëschter owend no hirem gelongene Concert "Fêtons la musique en chantant" an der Maacher Dekanatskierch.
De Kannerchouer huet wéi ëmmer den Ufank gemaach an dem Publikum flott a sprëtzeg Lidder virgedron. "Mir sinn d'Muselfénkelcher" hu si gesongen, a richteg gewisen, datt si houfreg sinn, ee vun hinnen ze sinn.
Duerno huet de Jugendchouer e variéierte Programm présentéiert mat deem se déi voll besate Kierch sou richteg klénge gedon hunn. Mat e.a. Cantate Domino, Vois sur ton chemin, The Rhythm of Life, I believe hu se, ënnert der Leedung vum Adely Urwald-Krier a begleet um Piano vum Georges Urwald, gewisen, datt se net fir näischt de leschte Mount gläicht dräi Präisser op zwee Concours'e kritt hunn. Beandrockend waren och d'Soloe vum Sally Doersam, Nura Kaber a Stéphanie Schlink.