« Feel good ! » mit den Muselfénkelcher
Picture Gallery
Please scroll down,
to see more pictures.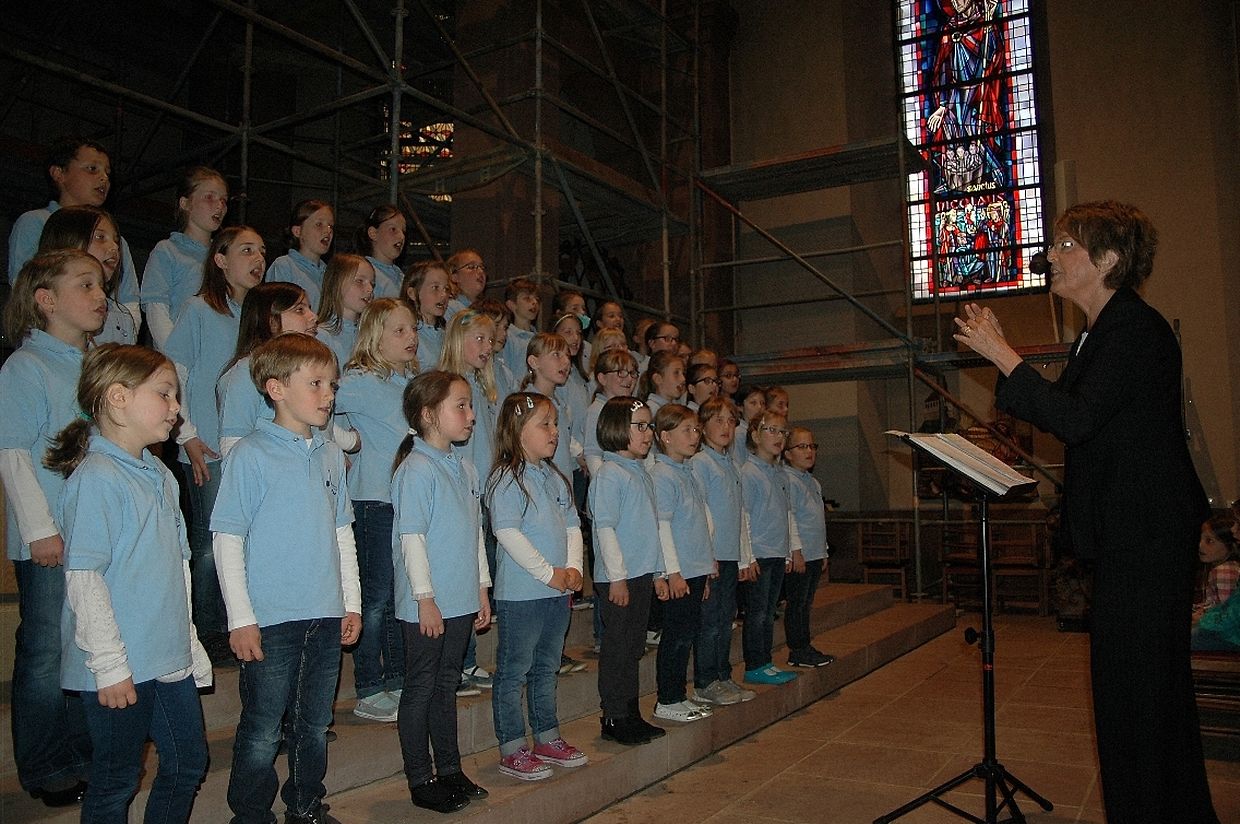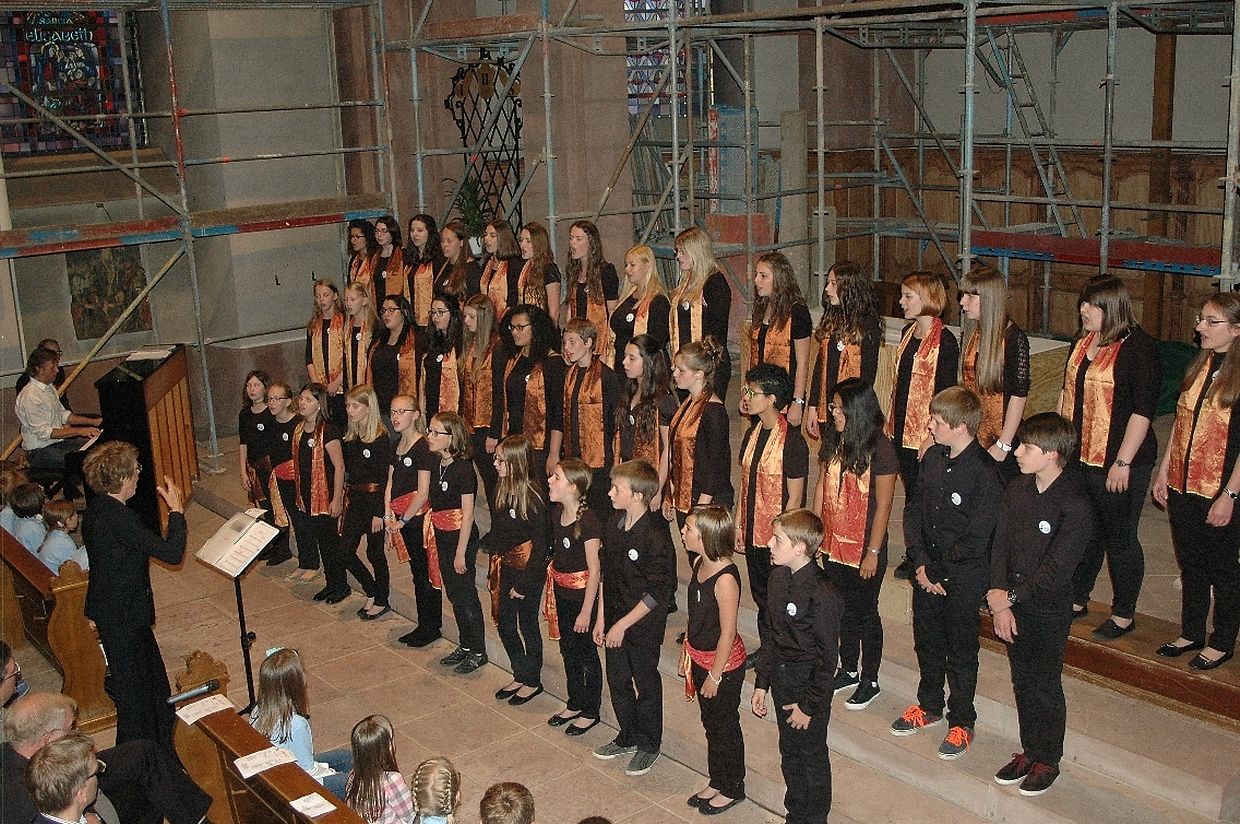 Konzert des Kinder- und Jugendchors in Grevenmacher
Mit einem schwungvollen und Sangesfreude ausstrahlenden Programm eröffnete am vergangenen Samstag der Kinderchor der Chorale Muselfénkelcher in der Dekanatskirche von Grevenmacher ihr großes Konzert "Feel good...!", dies vor einer einmaligen Kulisse, nämlich umgeben von Baugerüsten, da in der Grevenmacher Kirche zurzeit Malerarbeiten durchgeführt werden.
Dechant Claude Bache begrüßte die zahlreich erschienenen Musikbegeisterten, unter ihnen der Abgeordnete und Bürgermeister Léon Gloden, Kulturschöffin Monique Hermes, Schöffe Marcel Lamy, Rat Marc Schiltz und Jean-Pierre Urwald, Präsident der Muselfénkelcher. Der rund 50köpfige Kinderchor trug mit großer Begeisterung Lieder wie "Ah, les crocodiles", Papagenos Glockenspiel", oder "Frieden" gekonnt vor.
Der Jugendchor gestaltete alsdann den zweiten Teil des Konzertes. "Feel good", "Vois sur ton chemin", "Ticket to the kingdom" und "Gloria Festiva" sind einige Beispiele eines erlesenen Programmes, das die Jugendlichen, unter der Leitung von Adely Urwald-Krier und begleitet von Georges Urwald am Klavier und Max Sauber am Schlagzeug, gefühlvoll und mit großer Präzision vortrugen. Der begeisterte Applaus der zahlreichen Gäste verdeutlichte die Qualität der gesanglichen Darbietungen beider Chöre.
Präsident Jean-Pierre Urwald bedankte sich bei allen Beteiligten und zeigte sich sichtlich stolz auf seine Muselfénkelcher. Auch wies er darauf hin, dass der Jugendchor am kommenden Wochenende als erster luxemburgische Chor am Chorfestival "Nancy - Voix du Monde" teilnehmen wird.(cu)