David Ianni meets Muselfénkelcher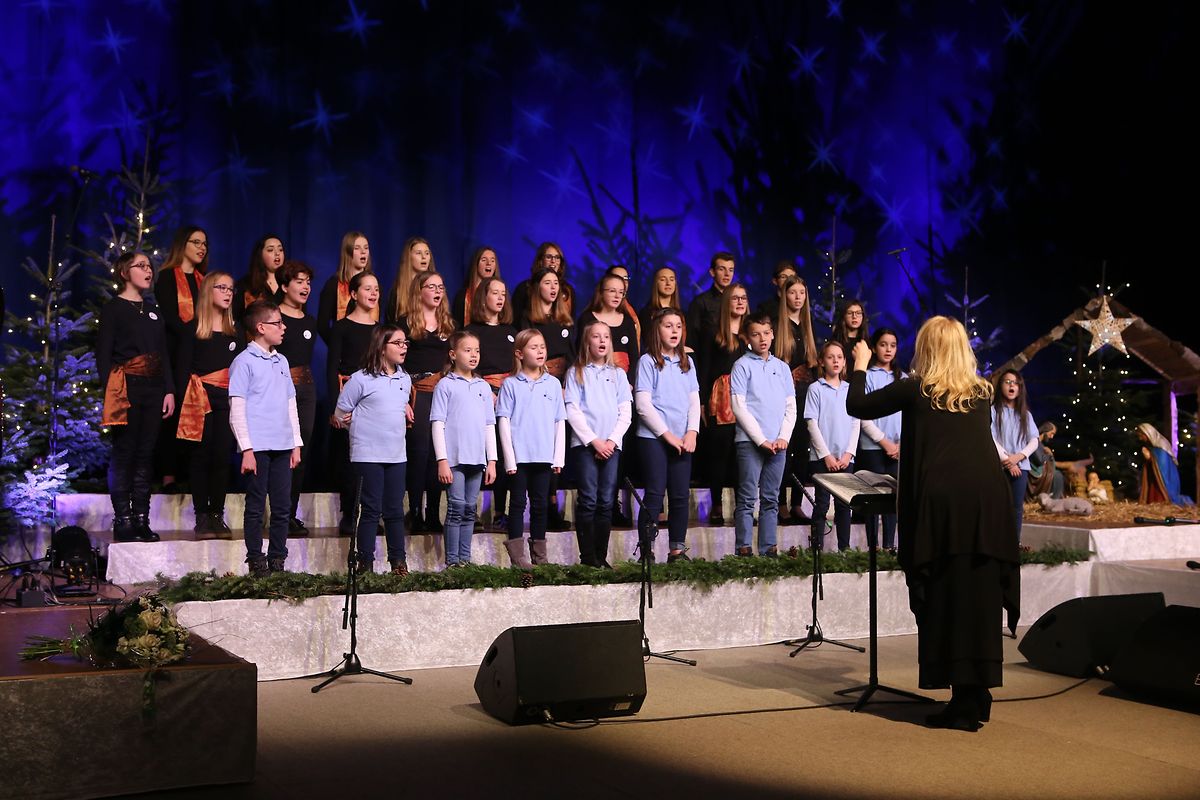 Picture Gallery
Please scroll down,
to see more pictures.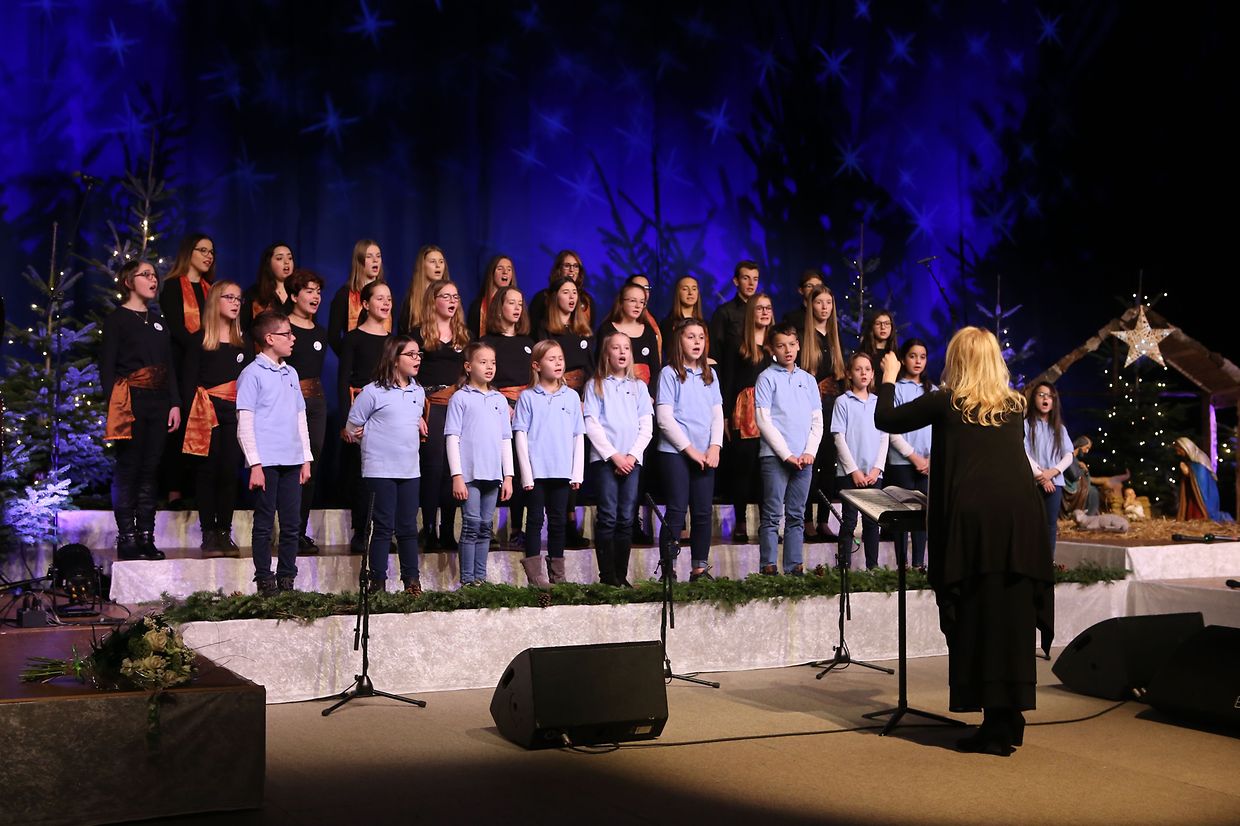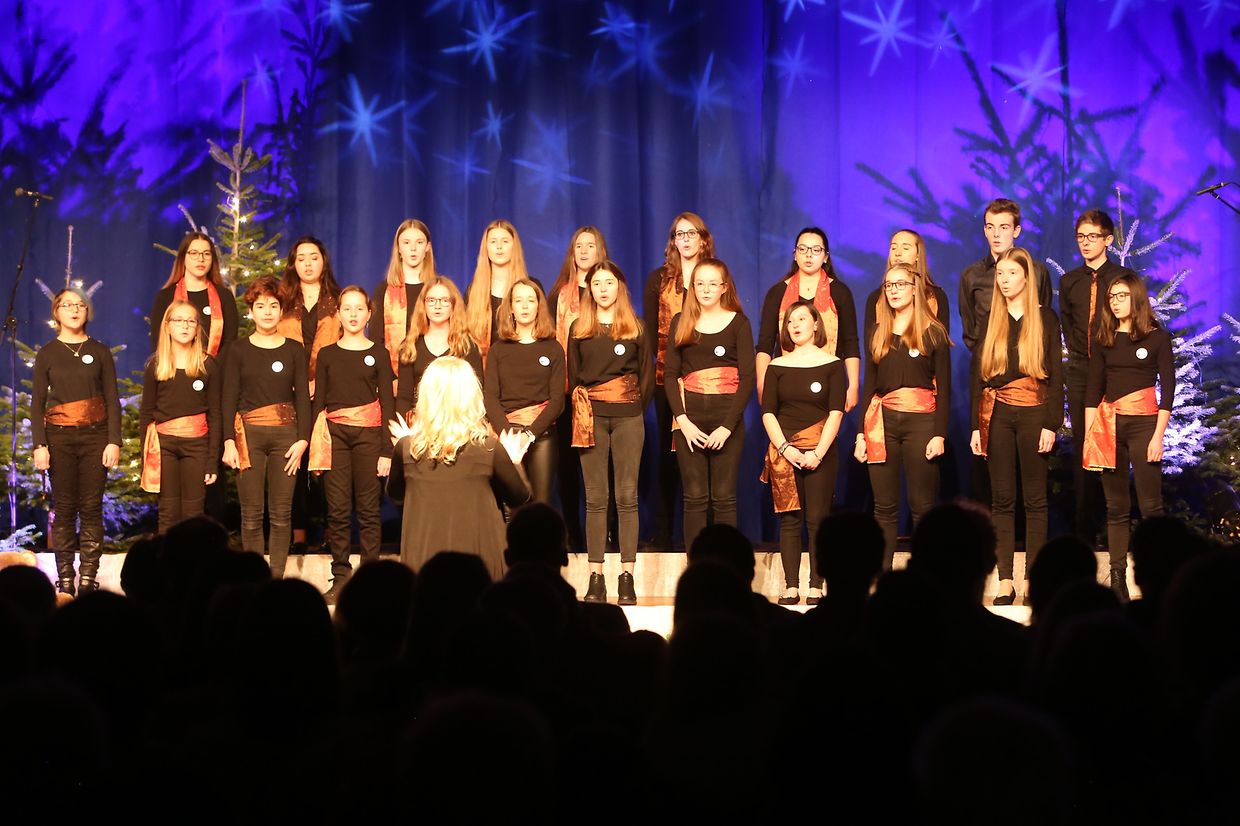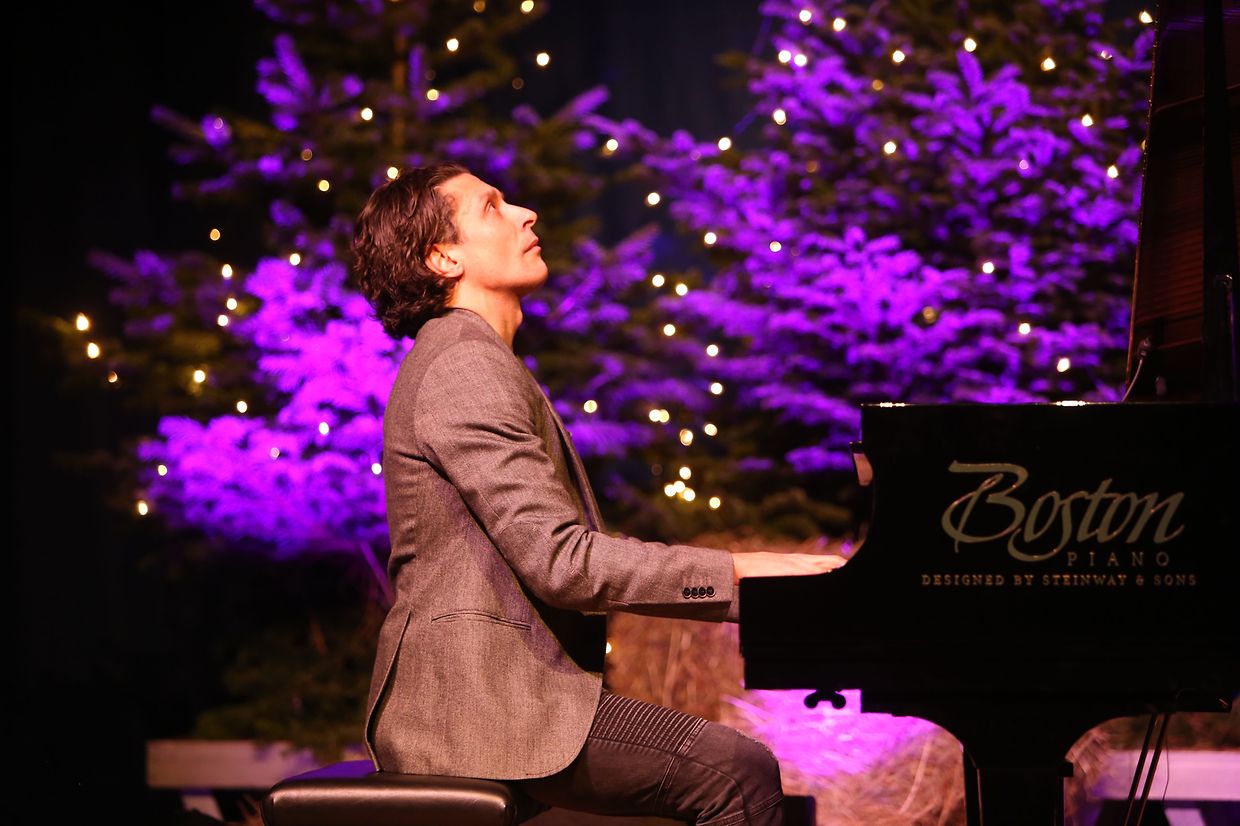 Zur 43. Chrëstuucht in Grevenmacher hatten die Muselfénkelcher in diesem Jahr den bekannten Luxemburger Pianisten und Komponisten David Ianni eingeladen, der auf dem Klavier mit ihnen eine weihnachtliche Reise quer durch Europa unternahm.
Der Kinder- und Jugendchor Muselfénkelcher hatte am zweiten Weihnachtsfeiertag zu seiner traditionellen 43. Chrëstuucht ins Centre culturel von Grevenmacher eingeladen. Neben einer originell ausstaffierten Krippe, die den Muselfénkelcher vor vielen Jahren vom Maacher Dechant Emile Weyer überlassen worden war, präsentierten die beiden Chöre unter der Leitung von Marianne Hengel (Kinderchor) und von Nathalie Laurent (Jugendchor) ein sehr vielfältiges und abwechslungsreiches Programm zur Weihnachts- und Winterzeit. Vorgetragen wurden zum Beispiel "Hymne à la nuit" (Rameau), "Panis Angelicus" (C. Saint-Saens) "Angel's Carol" (J. Rutter), "Give us hope" (Jim Papoulis)", oder "This little Light of Mine" (Negro Spiritual). Als Zugabe sangen Kinder- und Jugendchor gemeinsam die Komposition "Dat neit Joer" mit Texten von Yvon Streff und der Musik von Georges Urwald aus Grevenmacher.
Osterhymnus "Agios o Theos" in weihnachtlicher Aufarbeitung
Begleitet wurden die jungen Sänger von Pianist Daniel Mujzer am Klavier. Als besonderen Gast hatten die Muselfénkelcher in diesem Jahr den Luxemburger Komponisten und Pianisten David Ianni eingeladen, der bereits zum zweiten Mal in diesem Jahr in Grevenmacher auftrat, weil er bereits die Episode 8 (Butterflies) seiner musikalischen Reise unter dem Thema "My urban Piano" im Grevenmacher Schmetterlingsgarten uraufgeführt hatte. Er präsentierte und erklärte in der Chrëstuucht noch weitere Kompositionen seines multikulturellen Musikprojekts "My urban Piano", das ihn im Laufe des Jahres bereits in viele Hauptstädte Europas geführt hatte. Seine Komposition zum orthodoxen Osterhymnus "Agios o Theos", die er in Athen uraufgeführt hatte, wurde diesmal von den Muselfénkelcher gesungen. Präsidentin Christiane Urwald verband mit ihrem Dank an Gemeinde, Vorstandsmitgliedern und allen Mitwirkenden auch das Versprechen, dass die Muselfénkelcher auch im neuen Jahr wichtige kulturelle Akzente im Kulturleben der Luxemburger Moselmetropole zu setzen bereit sind.
Text: Bodo Bost
Fotos: Steve Hopp