Chrëstuucht vun de Muselfénkelcher: "Cantemus Chorissimo" ... Bravissimo!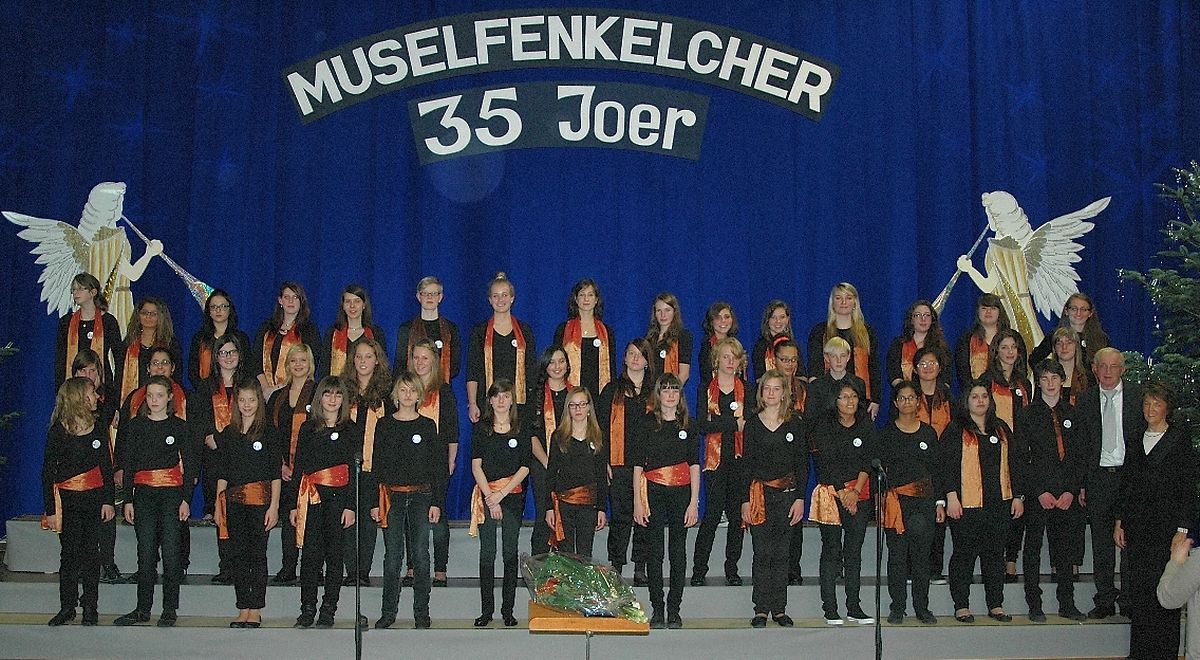 Picture Gallery
Please scroll down,
to see more pictures.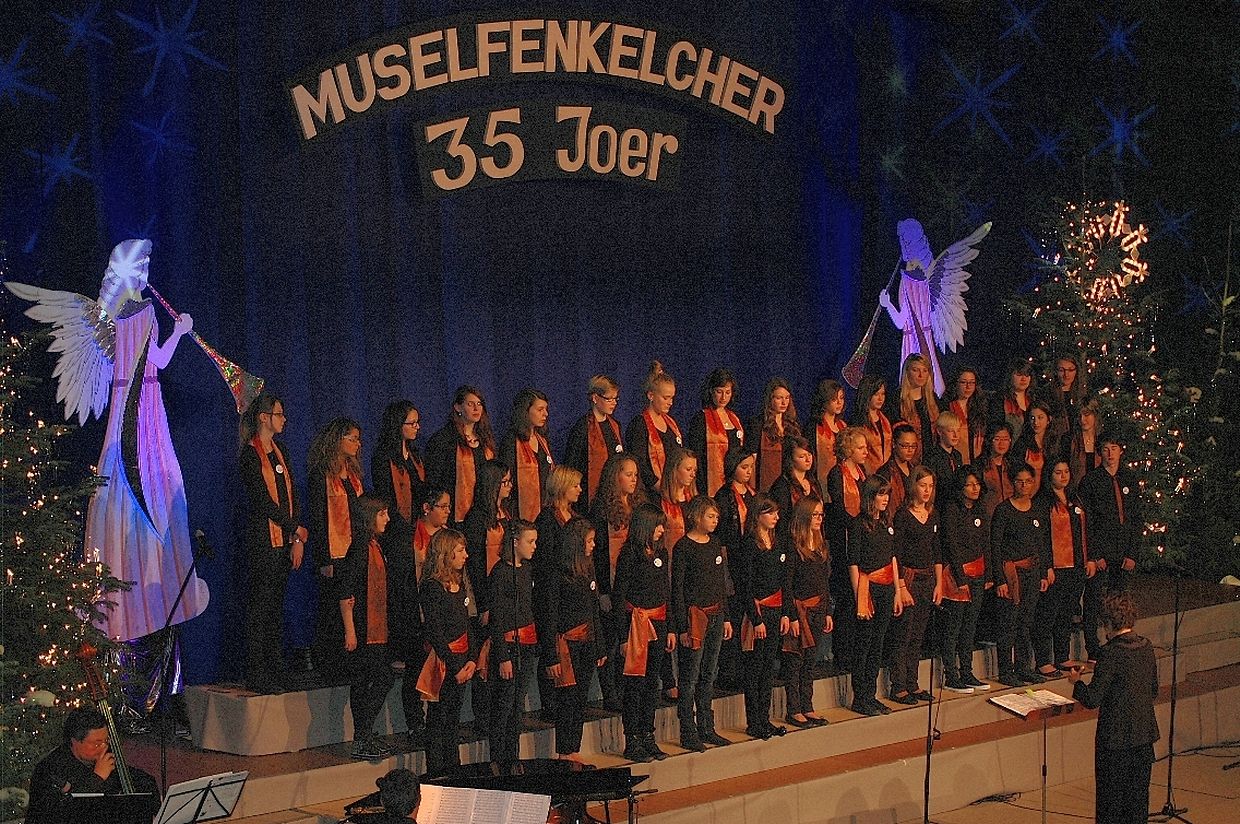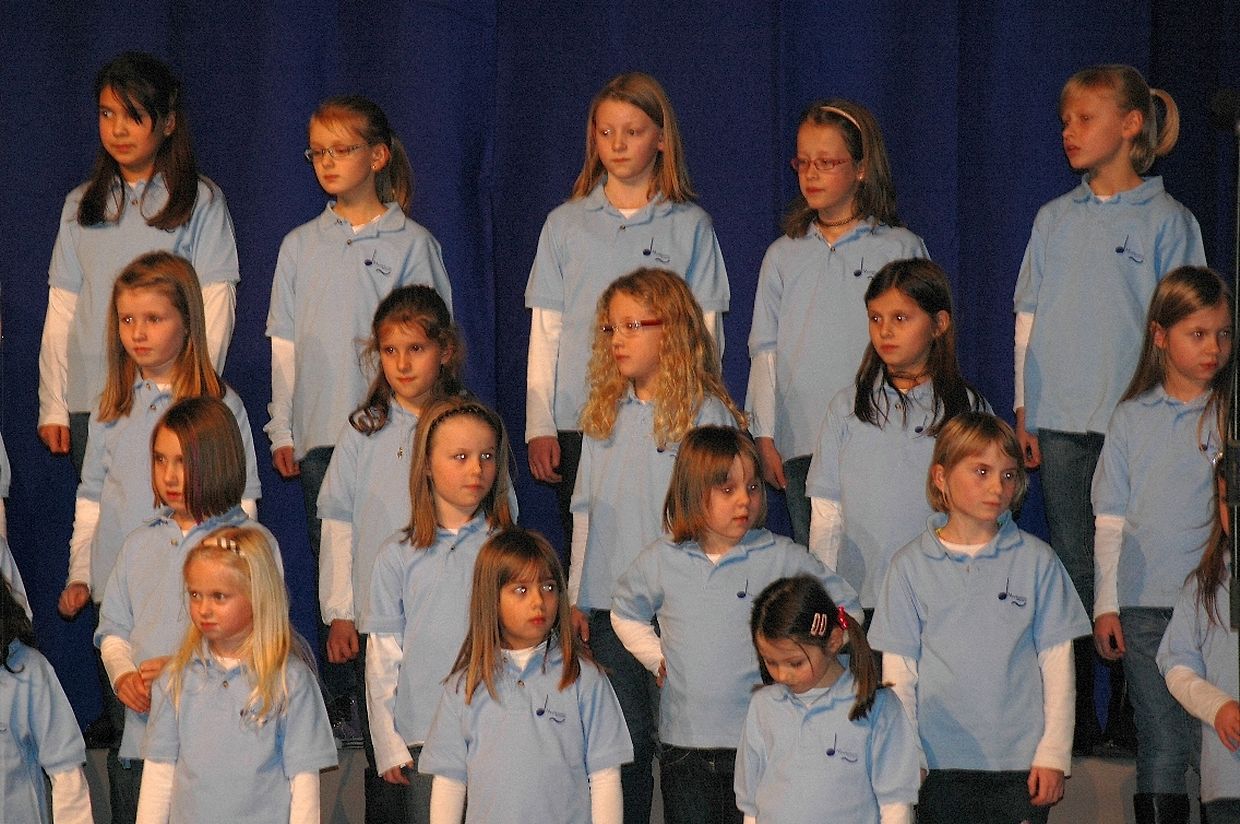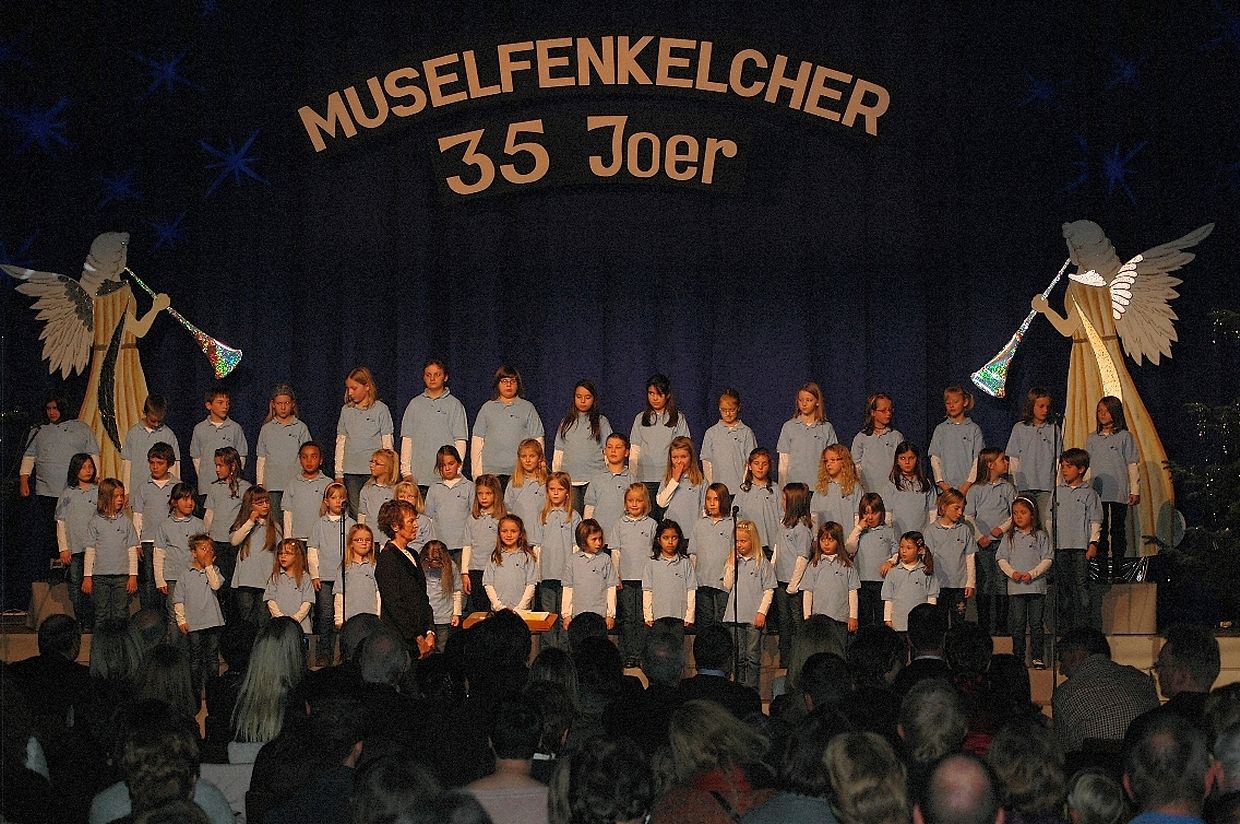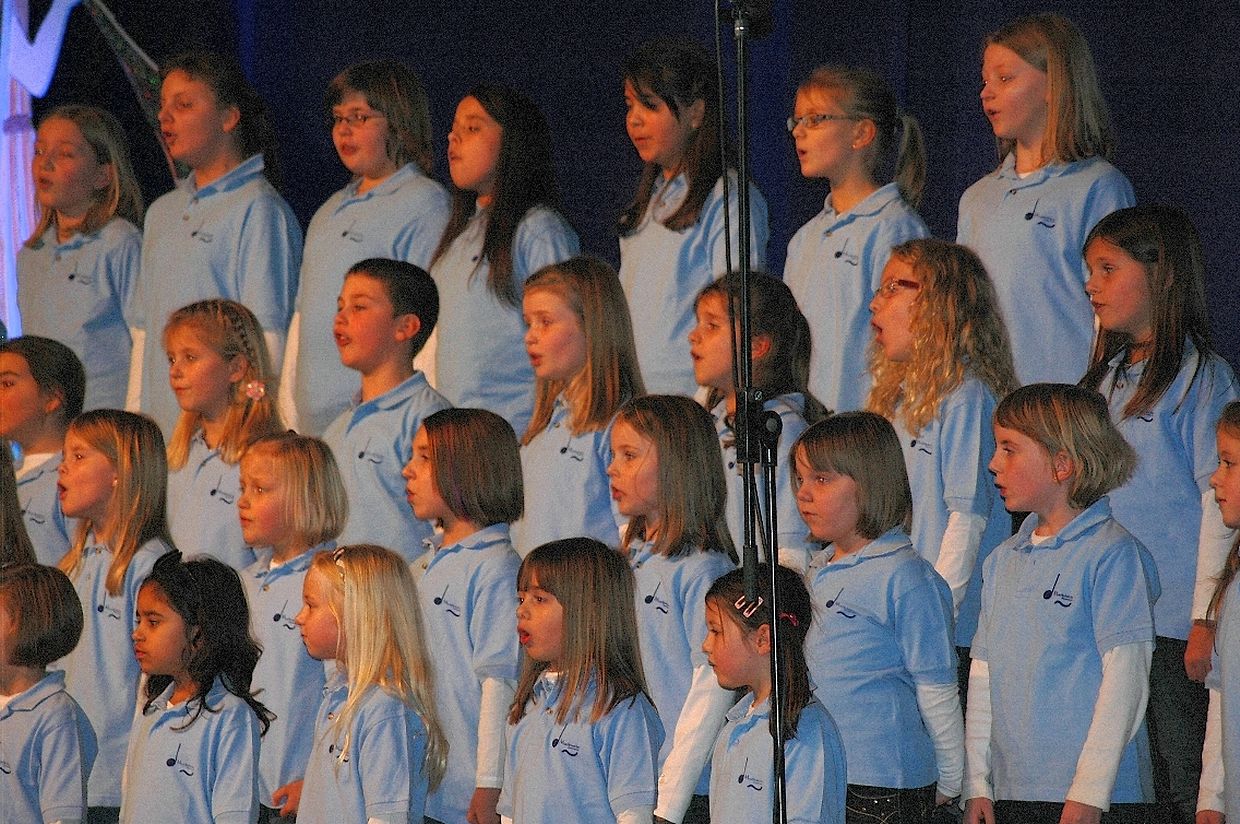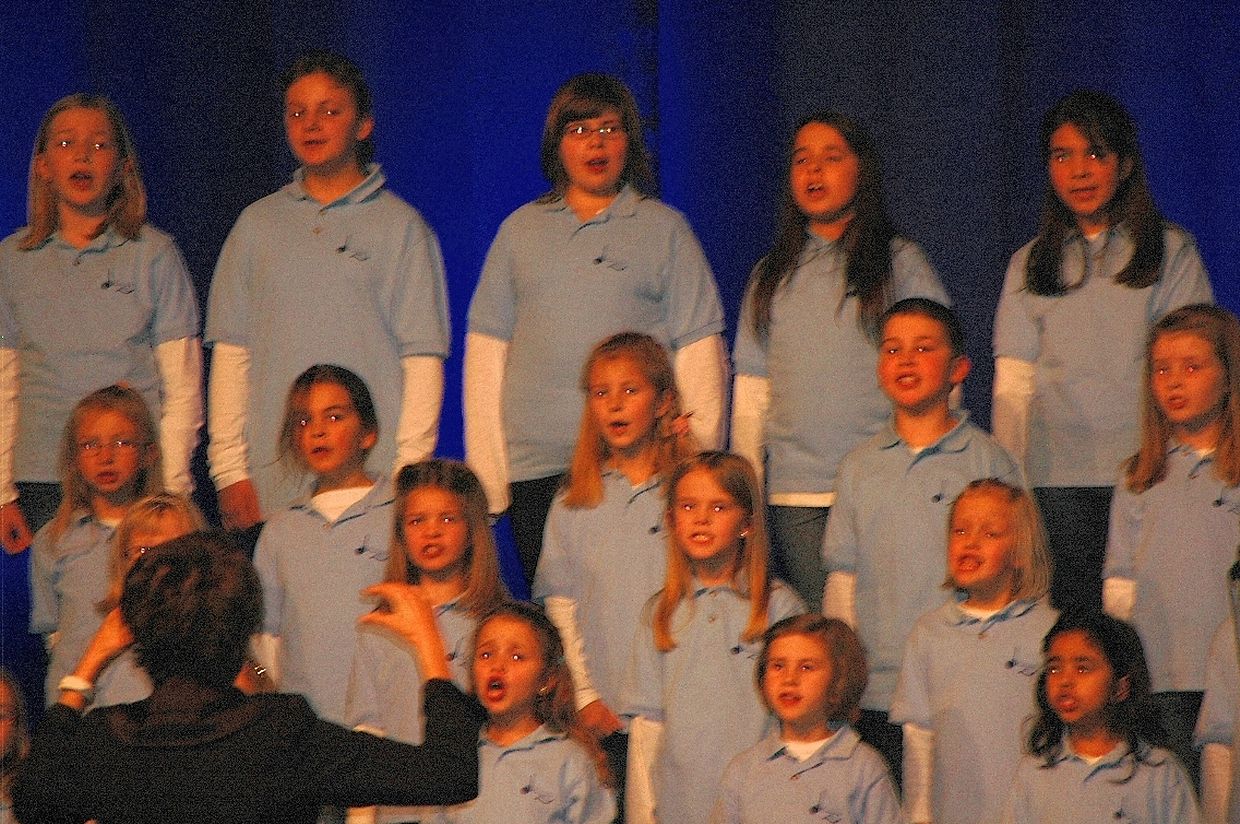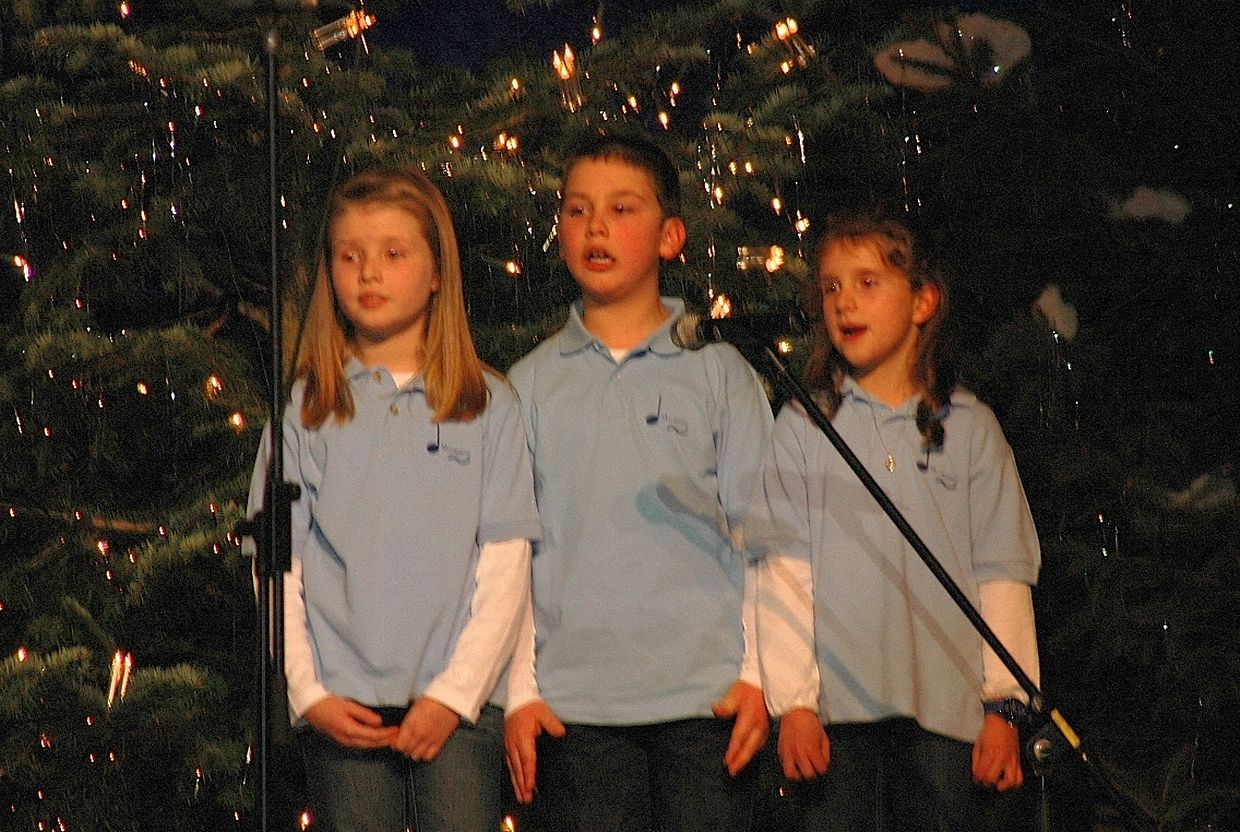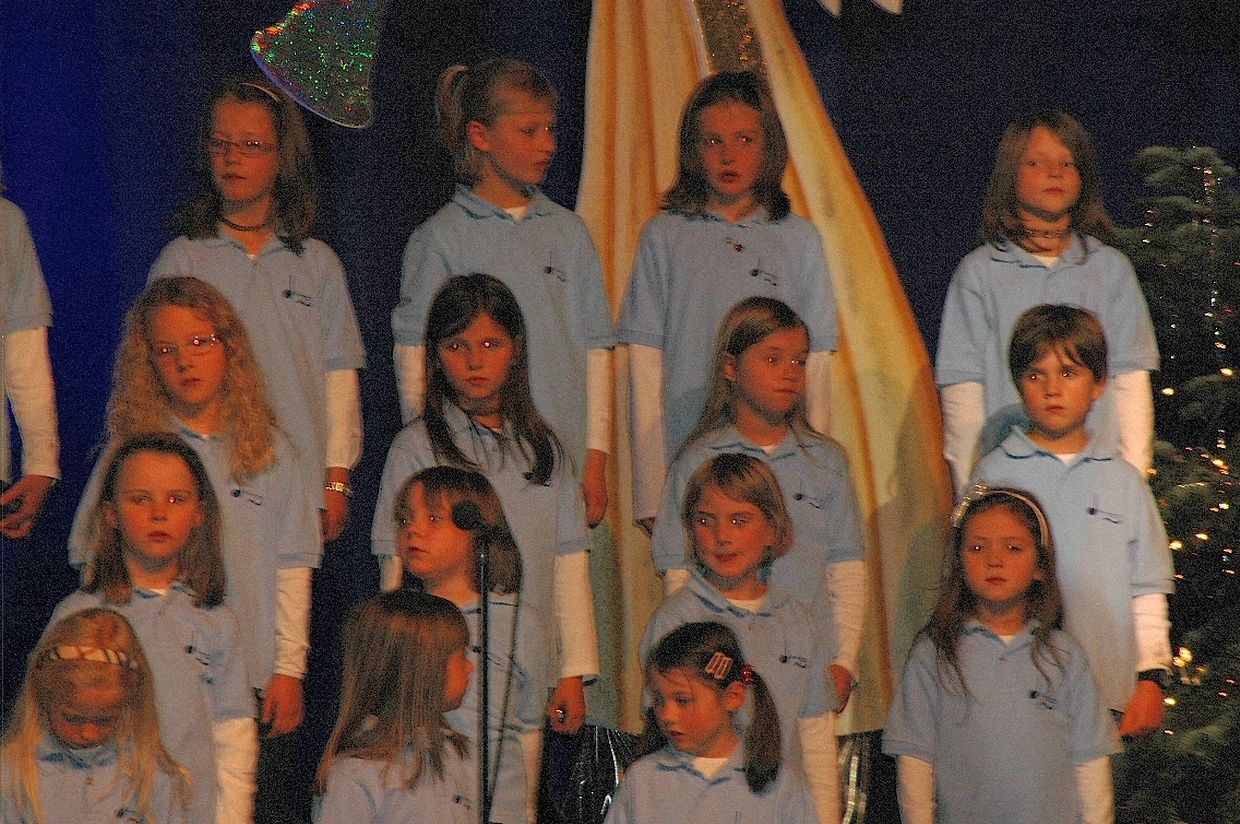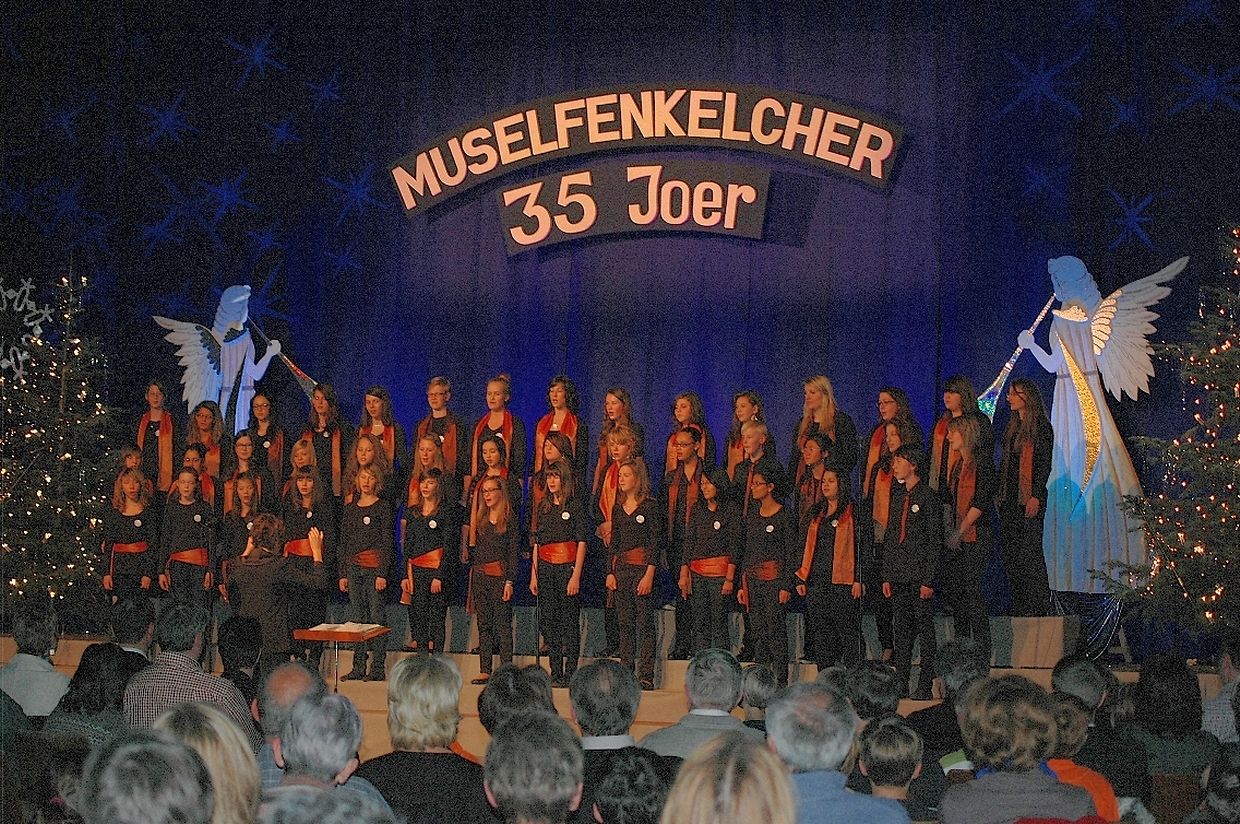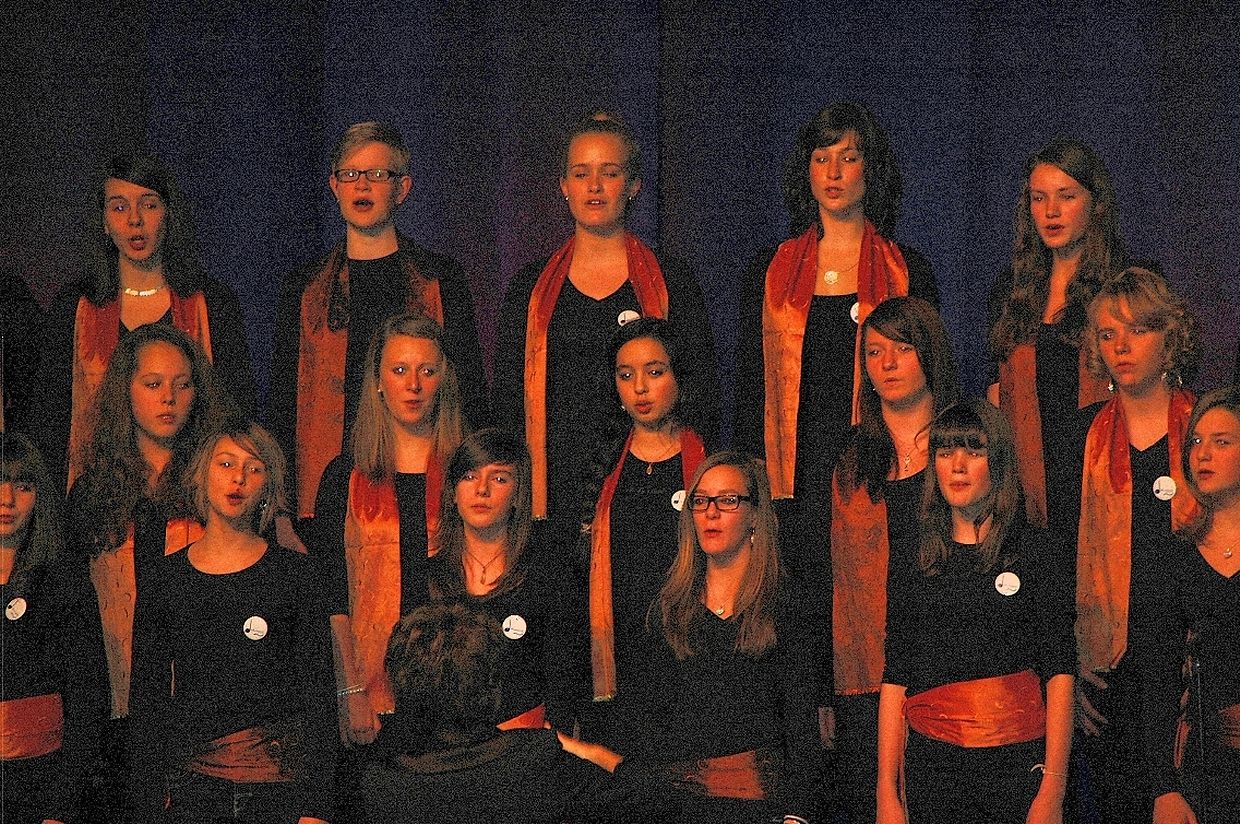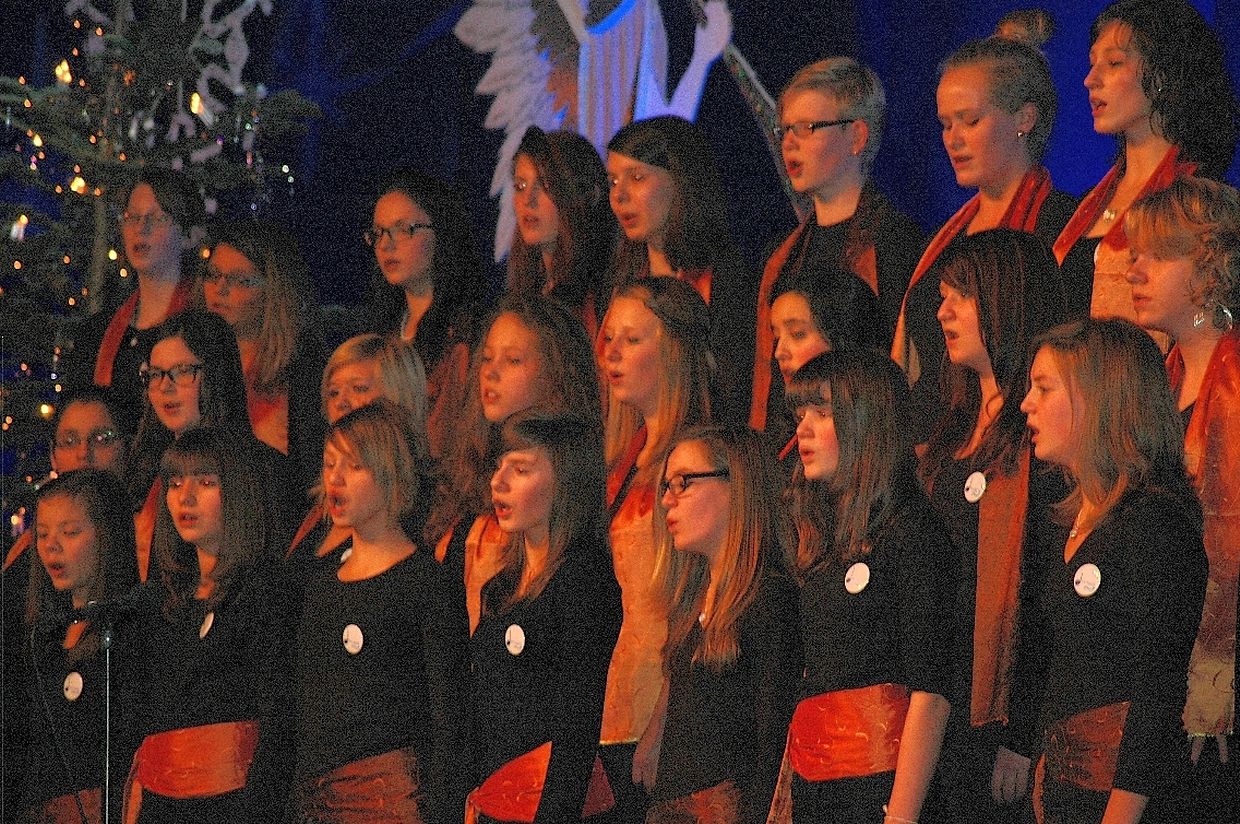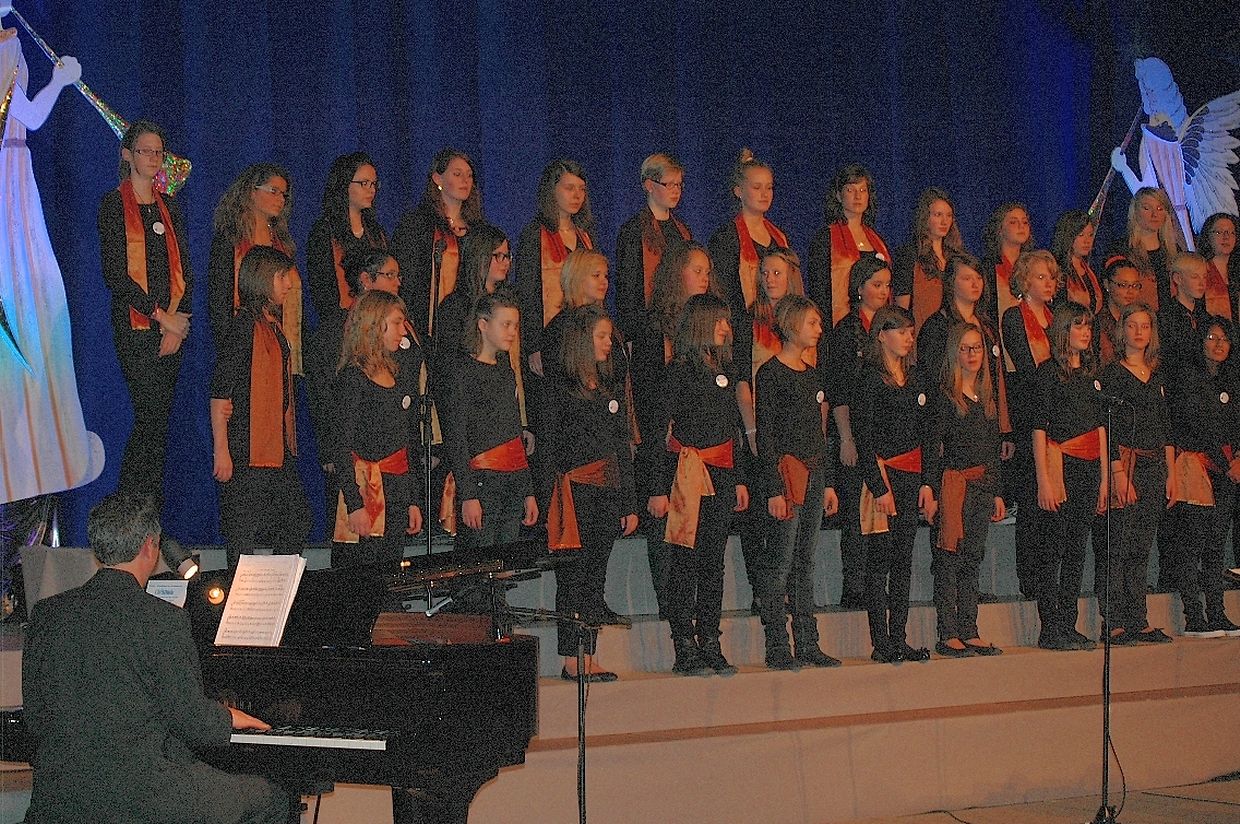 Ganz vill Komplimenter hat d'Dirigentin vun de Muselfénkelcher, Adely Urwald-Krier, op Steefesdag no der wierklech gelongener "Chrëstuucht" vum Kanner- a Jugendchouer kritt. An där bis op déi lescht Plaz gefëllter Sportshal vum Maacher Centre culturel et sportif, a virun enger herllech vum Charel Weyer decoréierter Bühn, hunn de Kanner- souwéi och de Jugendchouer vun de Muselfénkelcher e Chrëschtprogramm vum Feinste presentéiert; variéiert Stécker, déi mol schmasseg, mol besënnlech d'Chrëscht- an d'Wanterzäit besongen hunn. Mat Lidder wéi Cantemus Chorissimo, Thy Word, Come Ye Sons of Art, Look at the World, Panis Angelicus oder Christmas Lullaby hunn si sech e Standing Ovation ersongen.
Dovunner konnte sech och d'Eiregäscht Octavie Modert, Ministesch vun der Kultur, Léon Gloden, député-maire, Louis Karmeyer, President vun der UGDA, Monique Hermes a Marcel Lamy, Scheffen, an eng ganz Rei Maacher Conseilleren iwwerzeegen.
Déi zwéi Chéier si begleet gi vum Georges Urwald (Piano), Thierry Konsbrück (Kontrabass) a Max Sauber (Perkussioun).
www.muselfenkelcher.lu