Theateropféiherungen vum 25.& 26. November entfallen!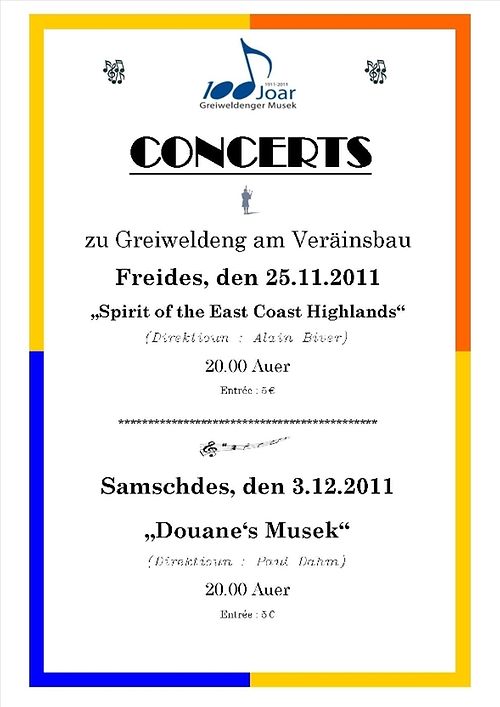 Picture Gallery
Please scroll down,
to see more pictures.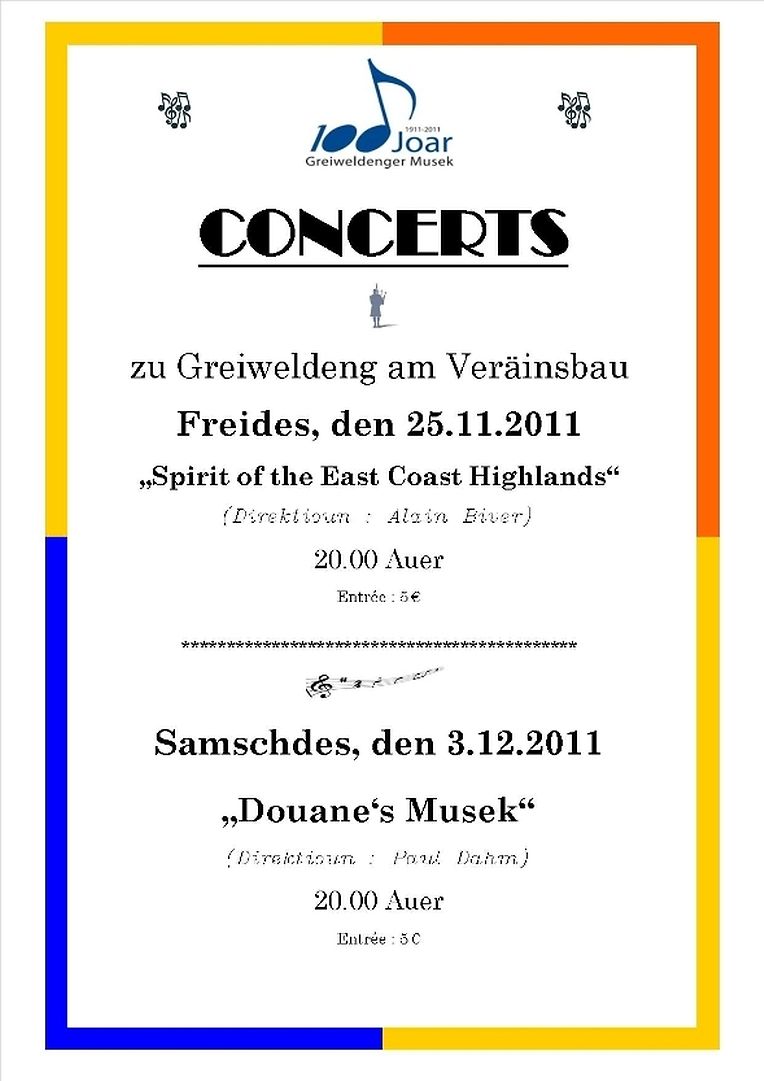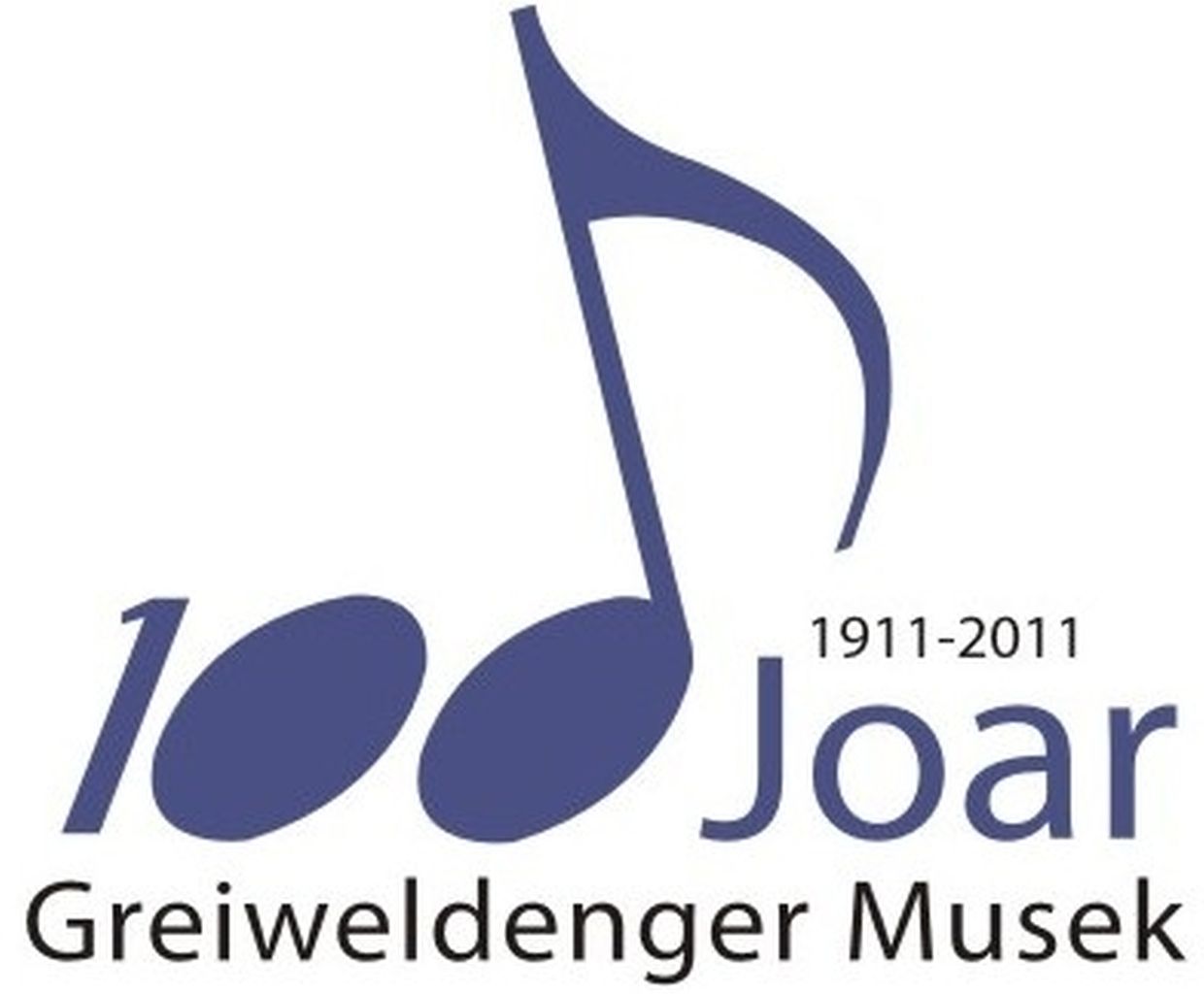 Leider mussen déi 2 am Kader vum 100. Anniversaire vun der Greiweldenger Musek ugekënnegt Theateropféiherungen vum 25. & 26. November 2011 ofgesot gin.
Als Ersatz offréiere mir Iech Freides, den 25.November e flotte Concert mam Titel "Spirit of the East Coast Highlands" mat der East Coast Brass Band zësummen mat den Pipes & Drums vu Grevenmacher ënnert der musikalescher Leedung vum Alain Biver.
Dëse Concert geht lass um 20 Auer am Veräinsbau zu Greiweldengen; Entrée ass 5 €.
Den Organsiatiounskomitee "100 Joar Greiweldenger Musek" freet sech iwwert Äre Besuch!