"Greiweldenger Musek in Concert"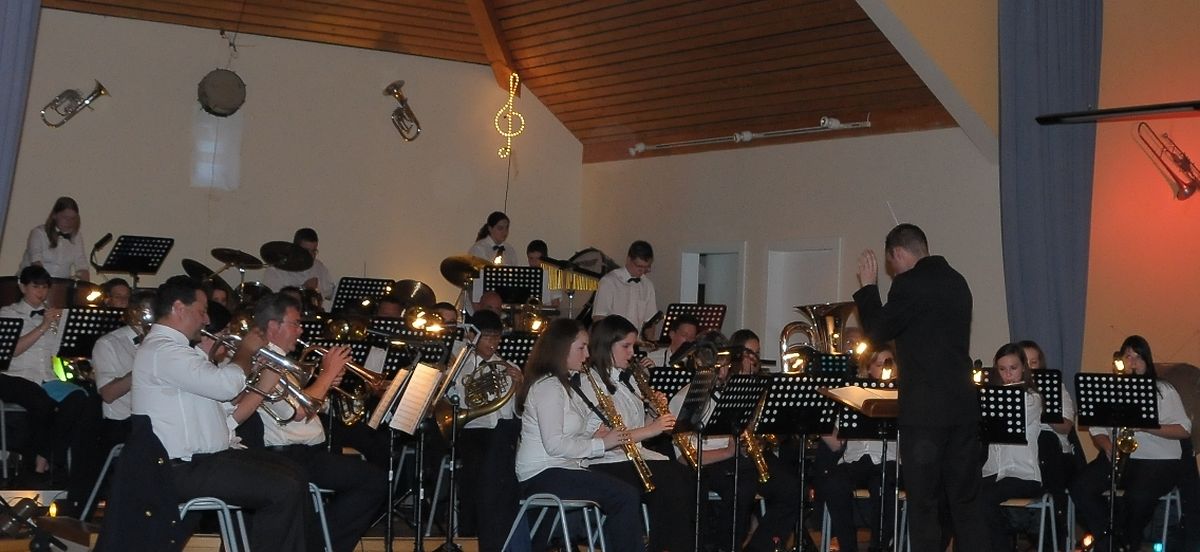 Picture Gallery
Please scroll down,
to see more pictures.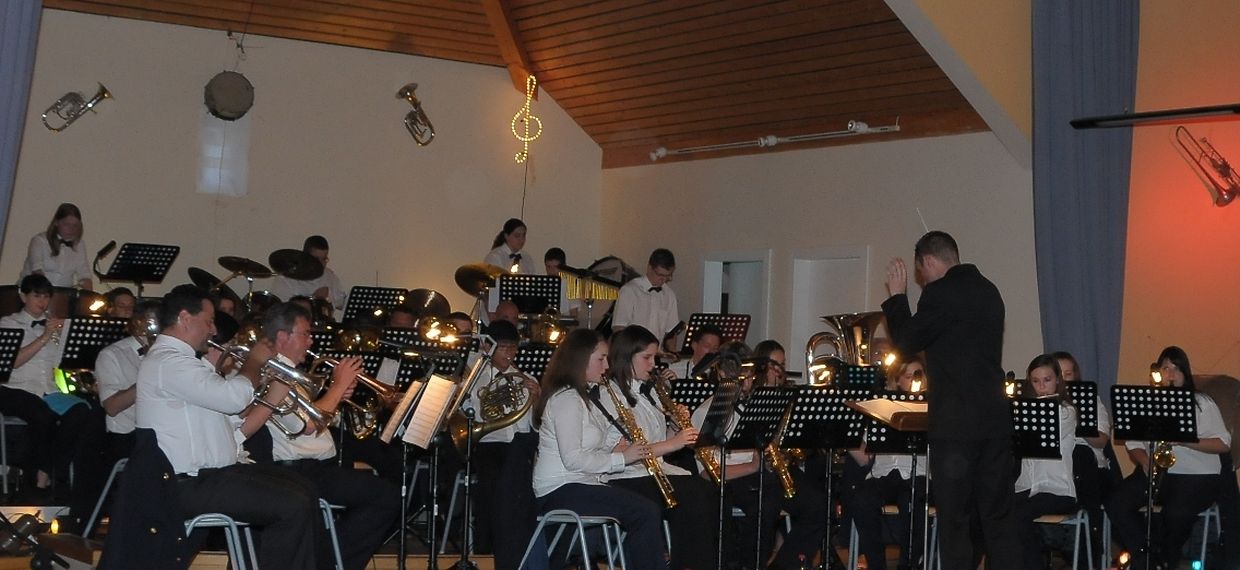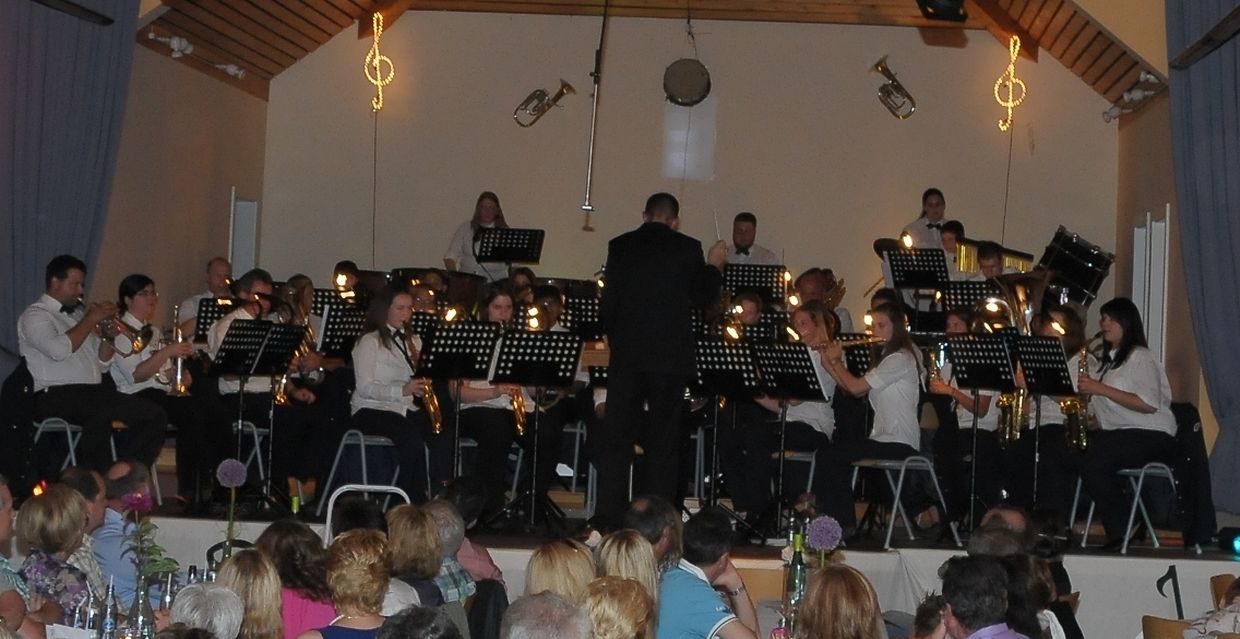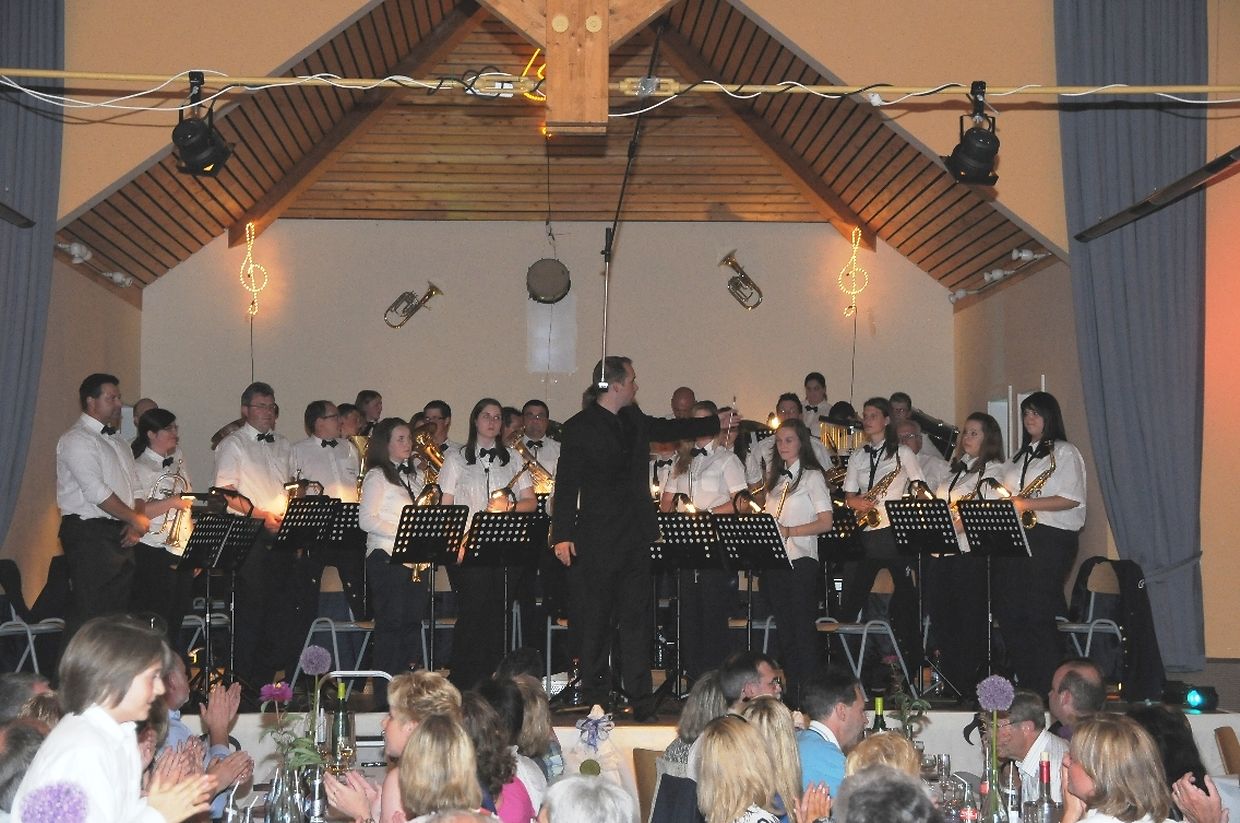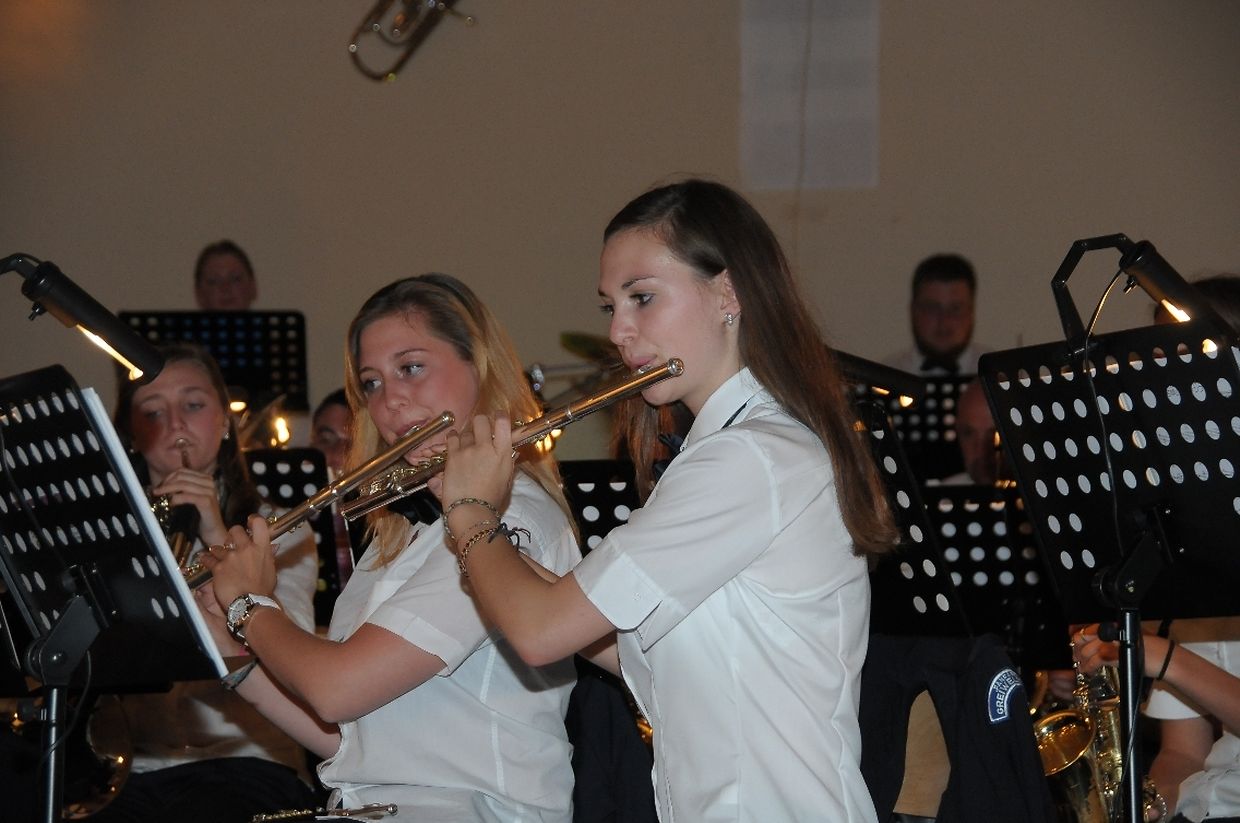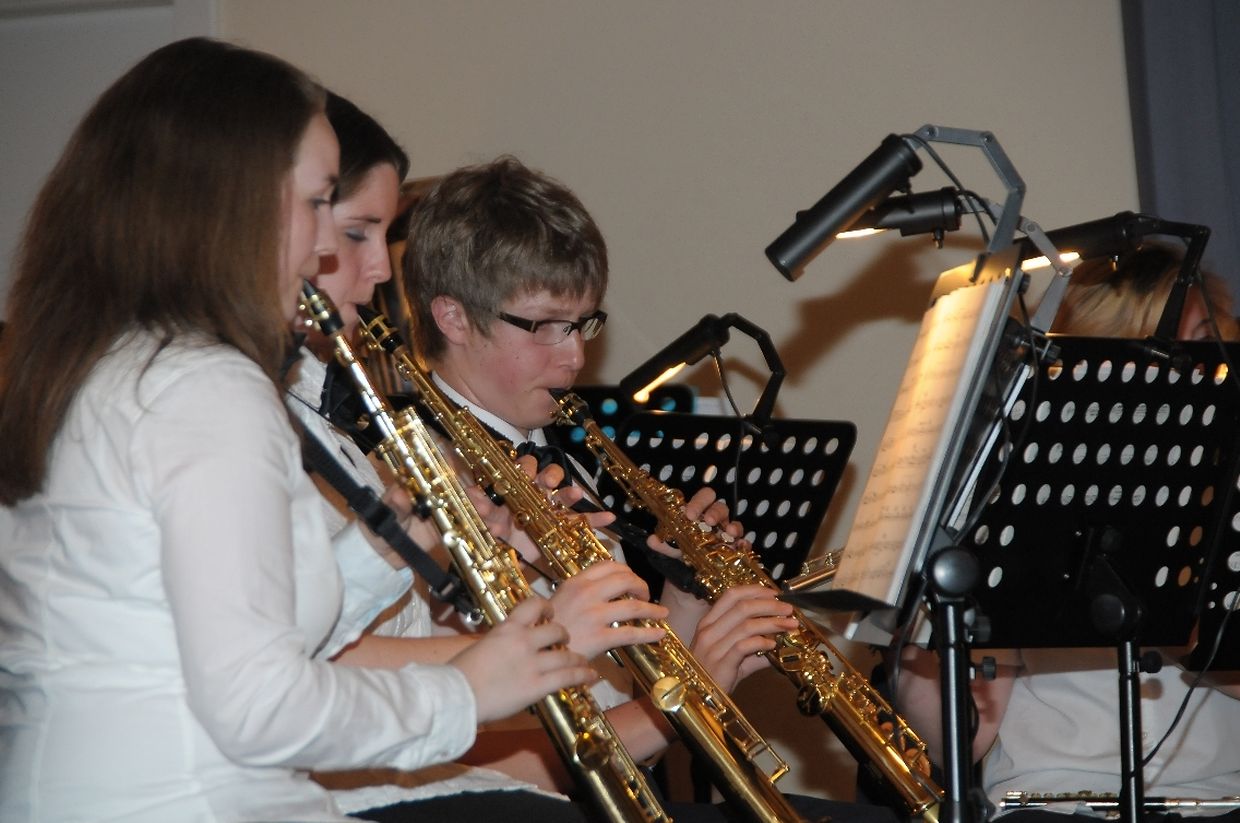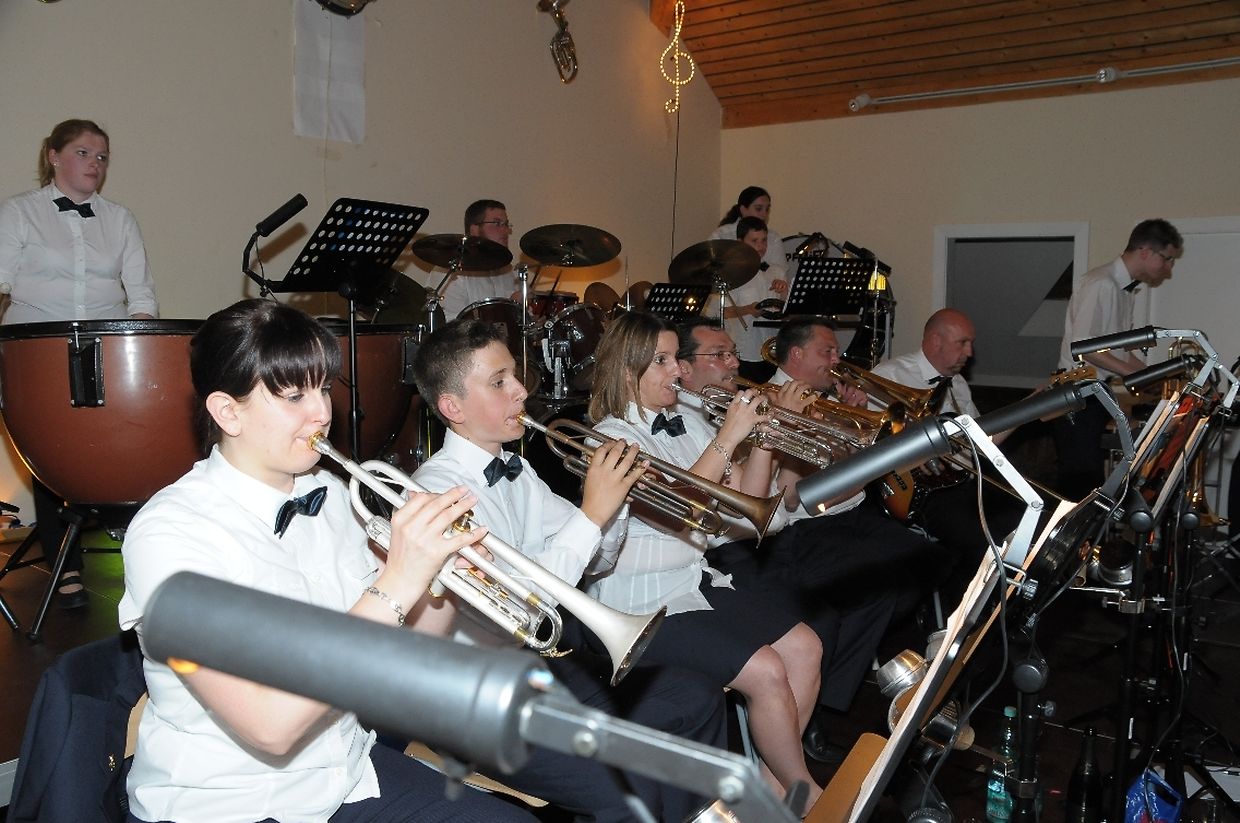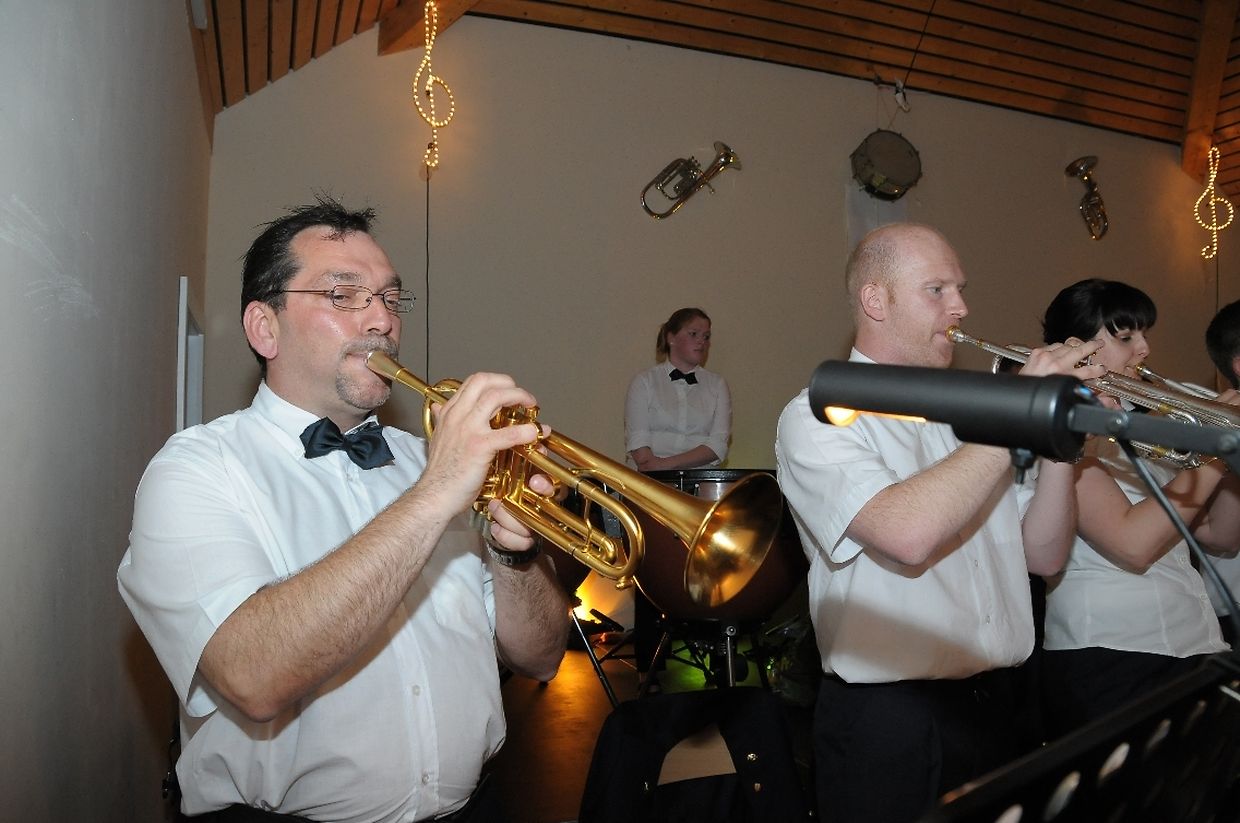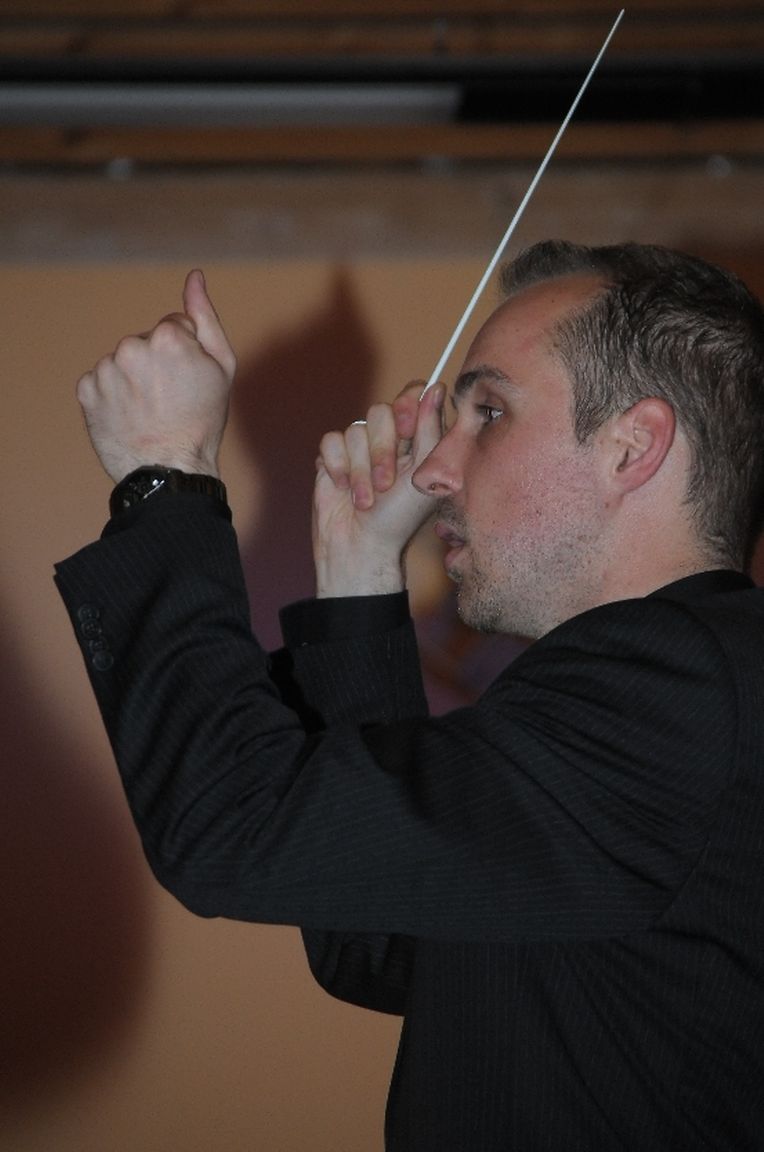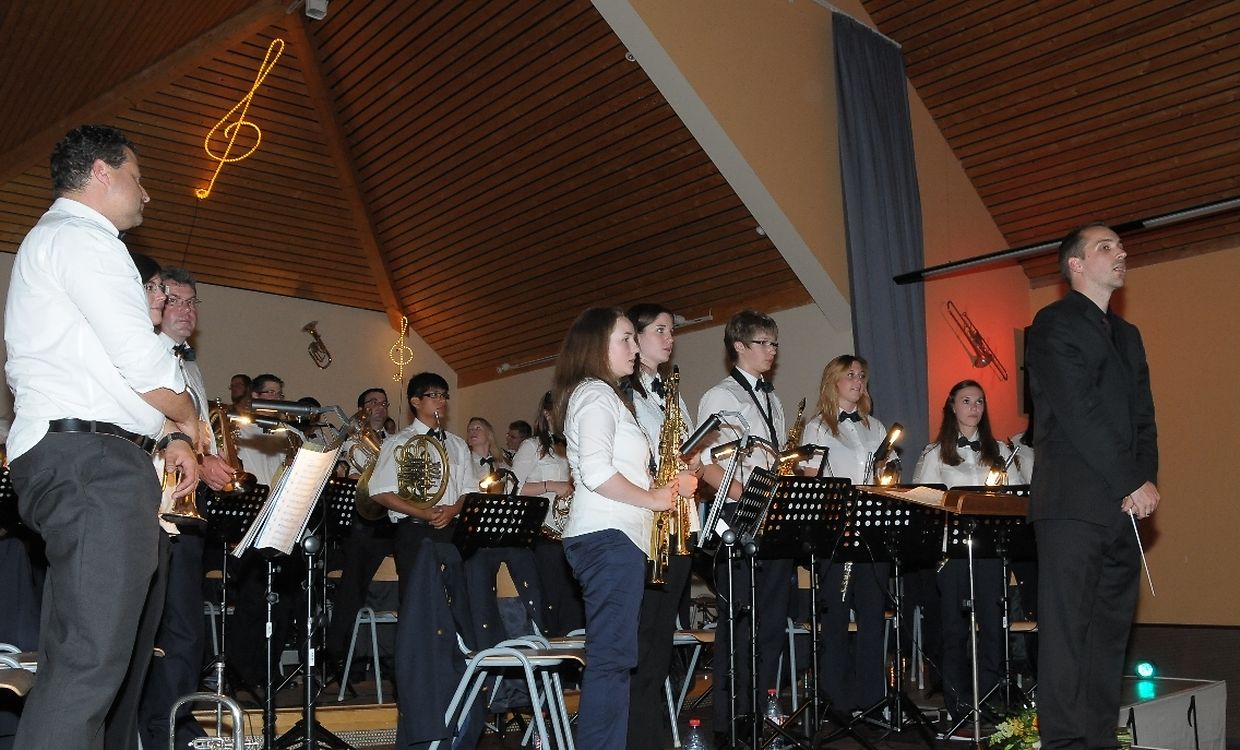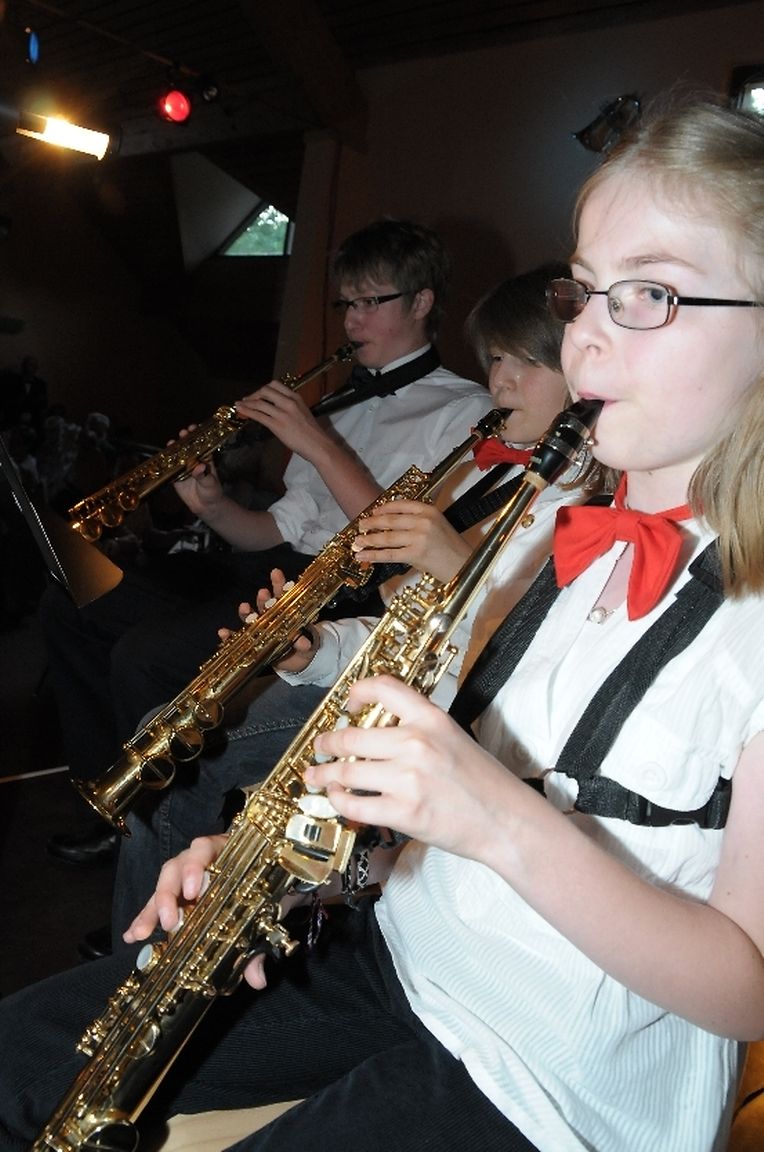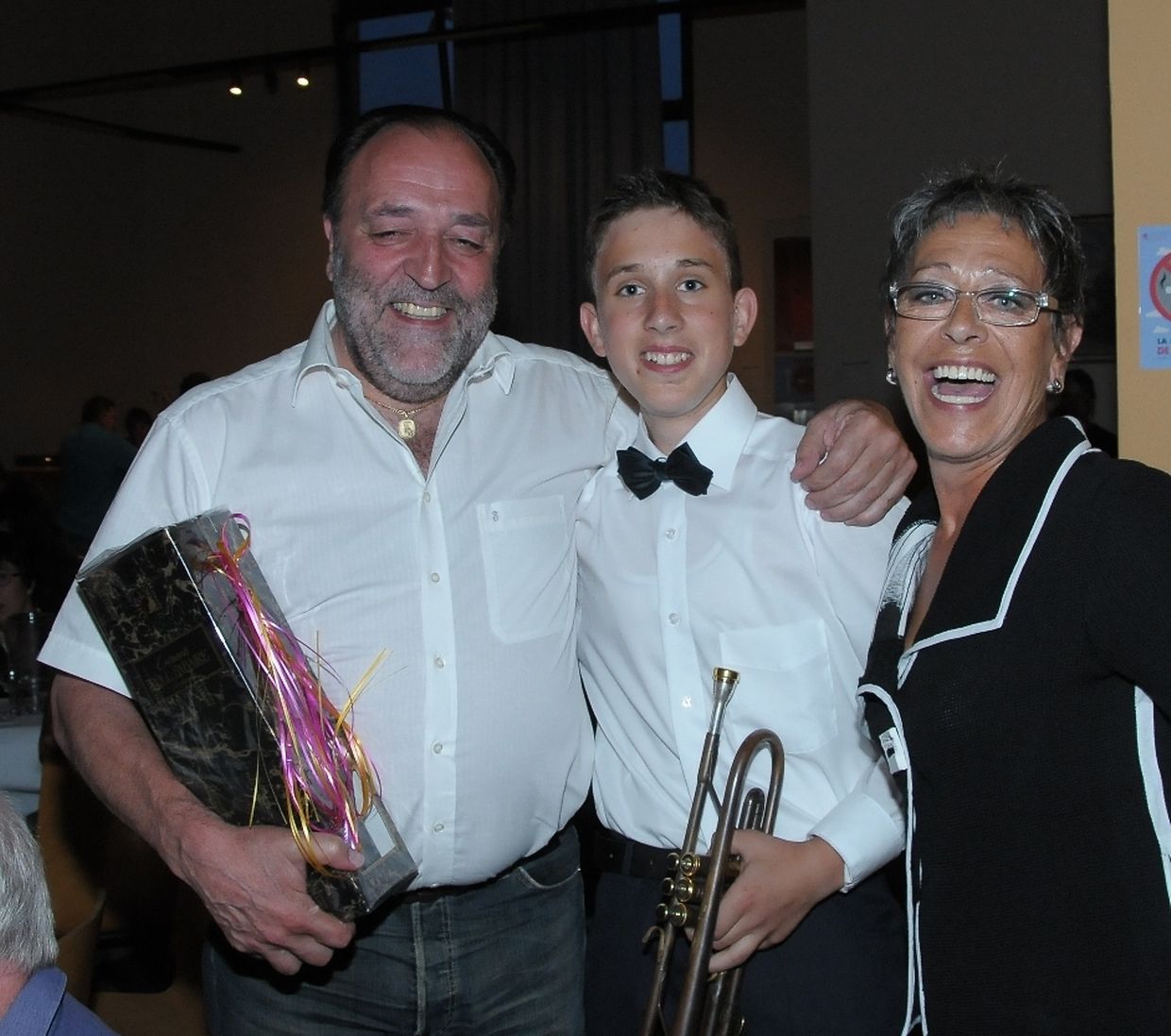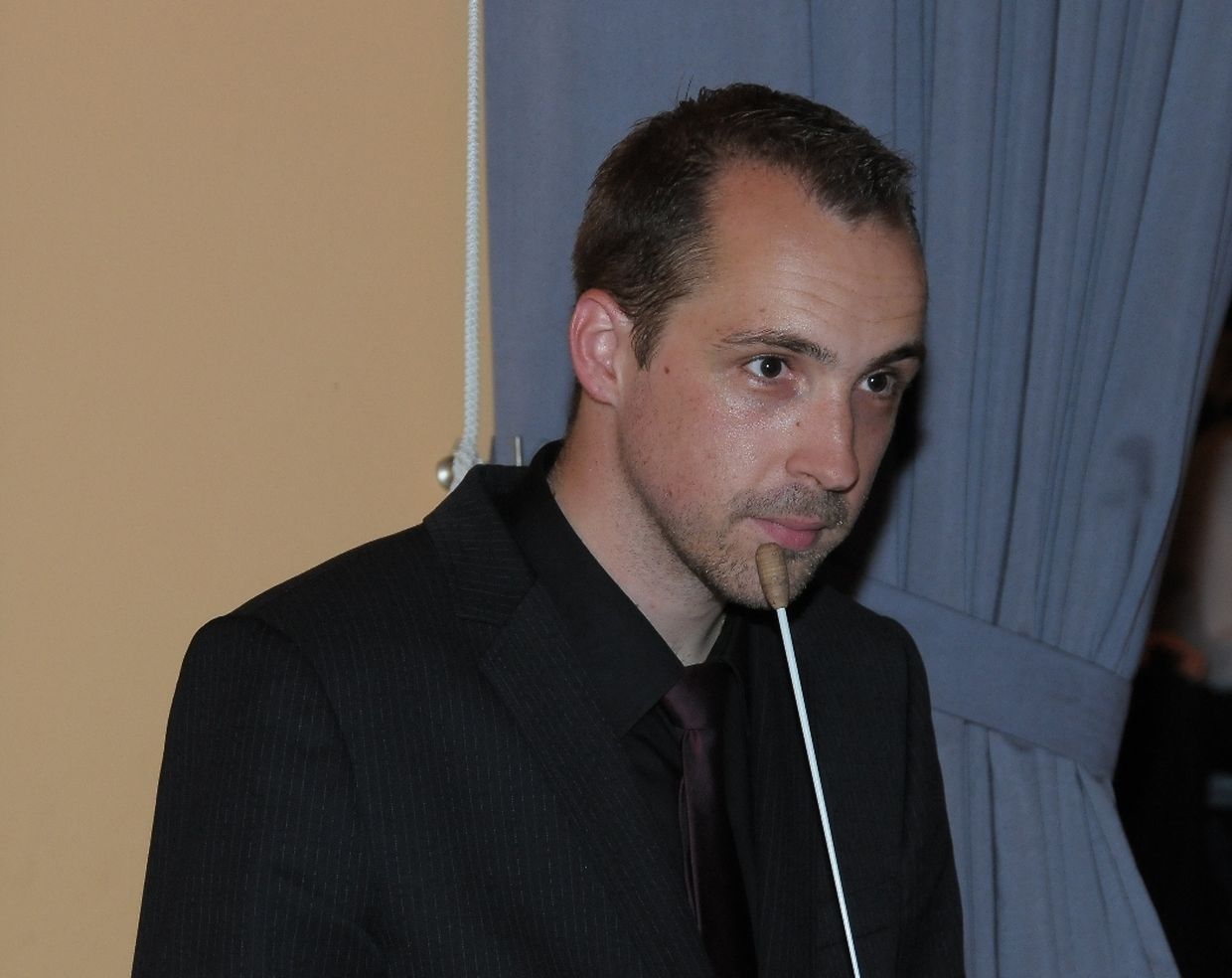 Bis op déi lescht Plaatz besat war de Veräinsbau zu Greiweldeng Samschden, den 21. Mee 2011 ëm 20 Auer. D'Greiweldenger Musek a seng Jugendmusek hunn op hire Galaconcert invitéiert a konnte sech freeën, dass esou vill Leit op dës Invitatioun hin komm sinn.
Déi 2010 nei gegrënnten Jugendmusek huet den Galaconcert ugefangen mat "Big Big World" an "Simply Rock" a konnt direkt mat sengem Kënnen iwwerzeegen.
Duerno huet dann déi grouss Musek mat "Fanfare of Wakakusa Hill" hiren Deel vum Galaconcert erëffent.
Direkt mat dem éischten Museksstéck "Arcadia" konnten déi jonk Musikantinnen a Musikanten vun der Greiweldenger Musek hire Publikum fir sech gewannen a kruten vill Applaus fir den bombasteschen Optakt vum Galaconcert.
Weider goung déi musikalesch Rees mat der "Titanic" an dem "Diogenes" an d'Paus.
No der Paus war et dann un der moderner Ënnerhaltungssmusek: "Little Mermaid Medley", "Blow the Trumpets", "A whole new world", "Big Spender", "Twins", "Swingin' Kilts" – de musikalesche Repertoire vun der Greiweldenger Musek war villsäiteg an ofwiesslungsräich.
De jonken Dirgent Christophe Weiland a säin Ensemble goufen mat vill Applaus a Komplimenter vum Publikum fir de gelongene Galaconcert honoréiert.
Fazit vum Owend ass, dass d'Greiweldenger Musek musikalesch beschtens op hiren 100. Anniversaire präparéiert ass, den sie ab dem 6. August 2011 féieren an et kann een sech och an Zukunft op flott Concerten vun der Greiweldenger Musek freeën.
Et bleift nach ze soen, dass am Kader vun dësem Galaconcert den Éierepresident Paul Heinisch seng Trompette, déi hien der Musek als Don gemeet huet, offiziell un de jonken Musikant Ken Fuchs iwwerreecht huet.
Dëst ass flotte Geste un déi nei Generatioun vun der Greiweldenger Musek, den weist, dass de Veräin a gudden Hänn ass.