"100 Joar Greiweldenger Musek" - Greiweldeng goes Hollywood!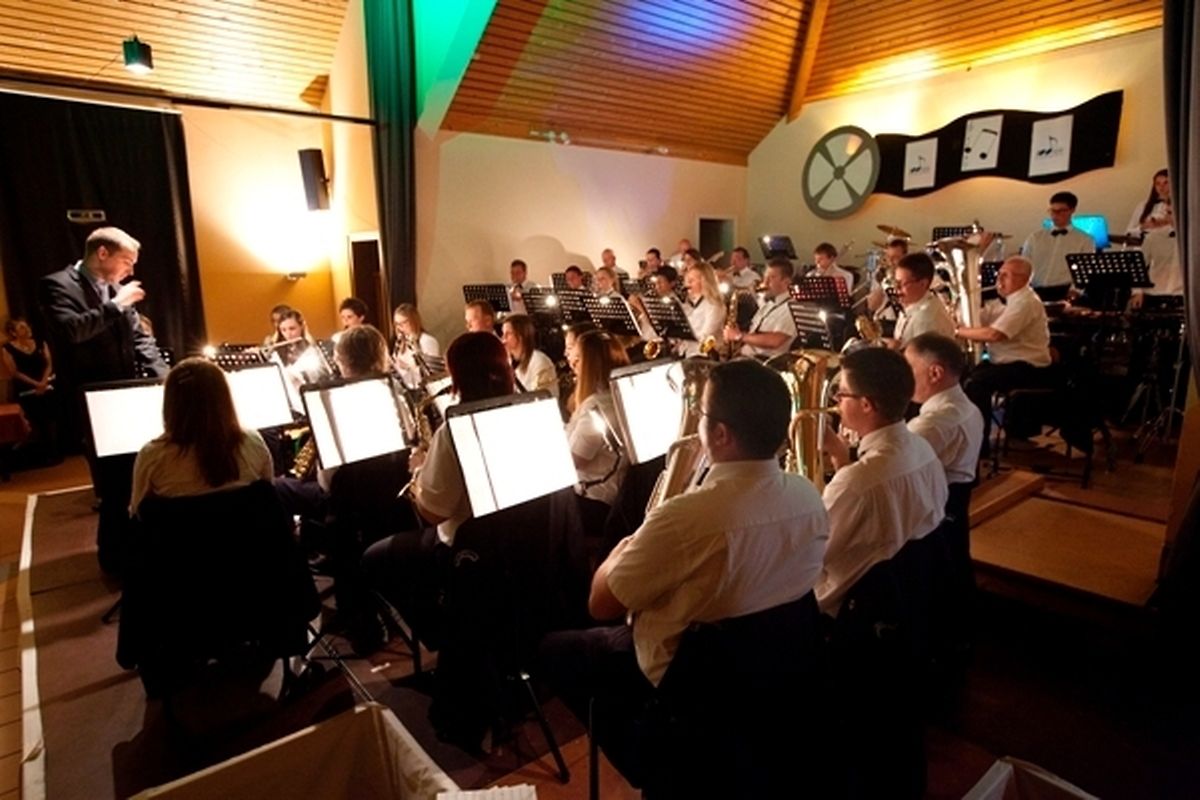 Picture Gallery
Please scroll down,
to see more pictures.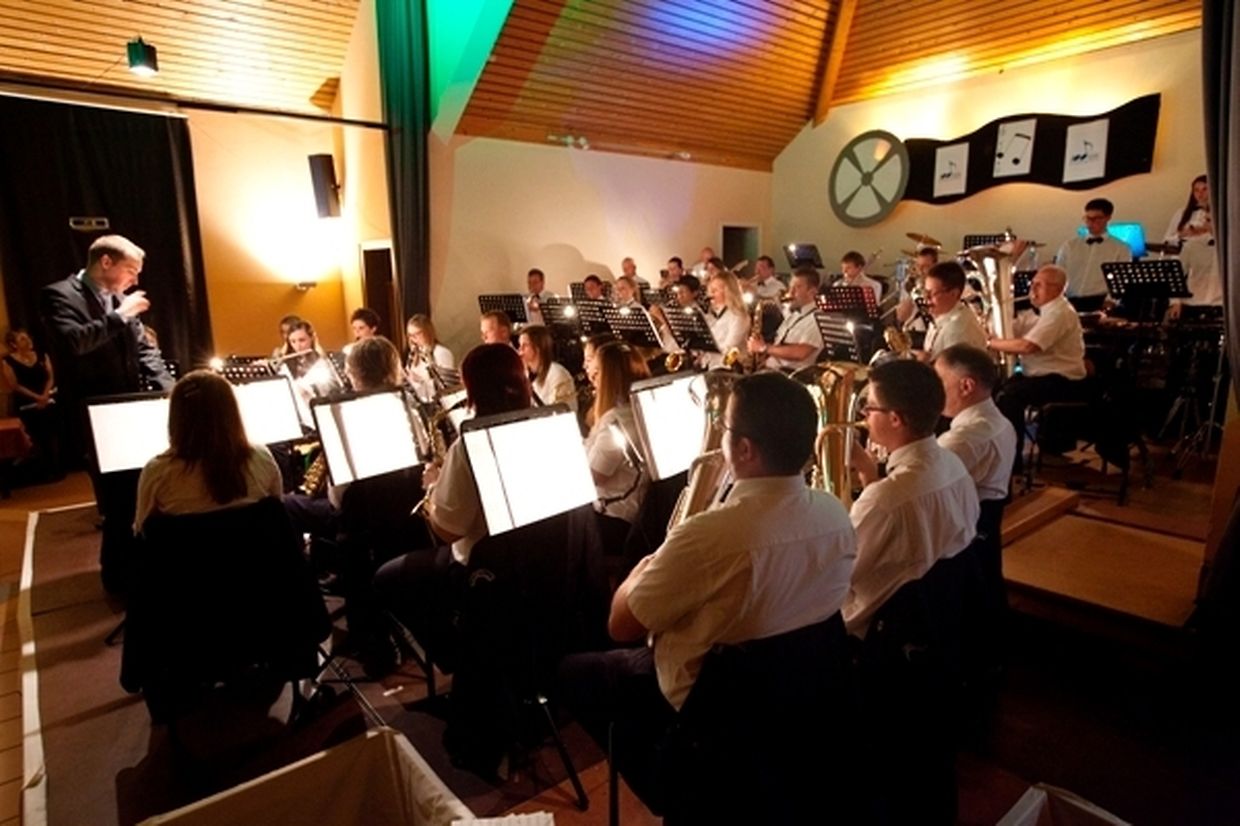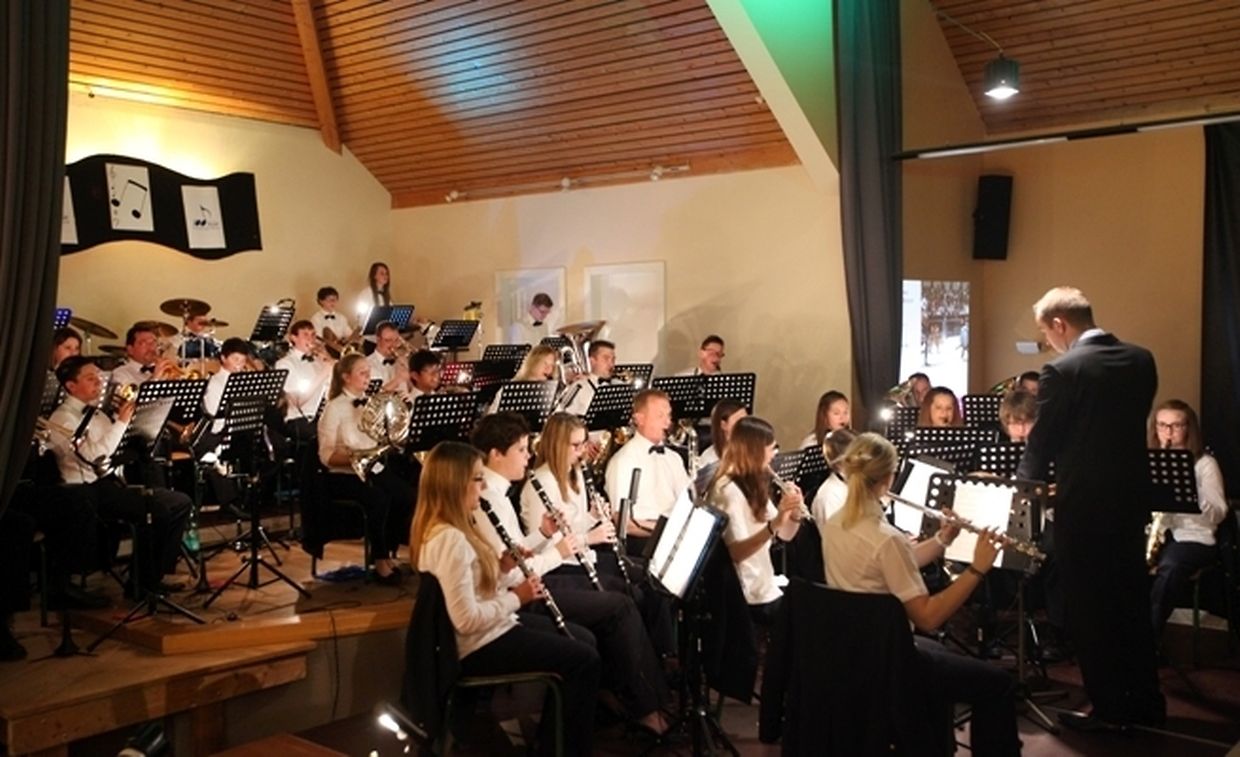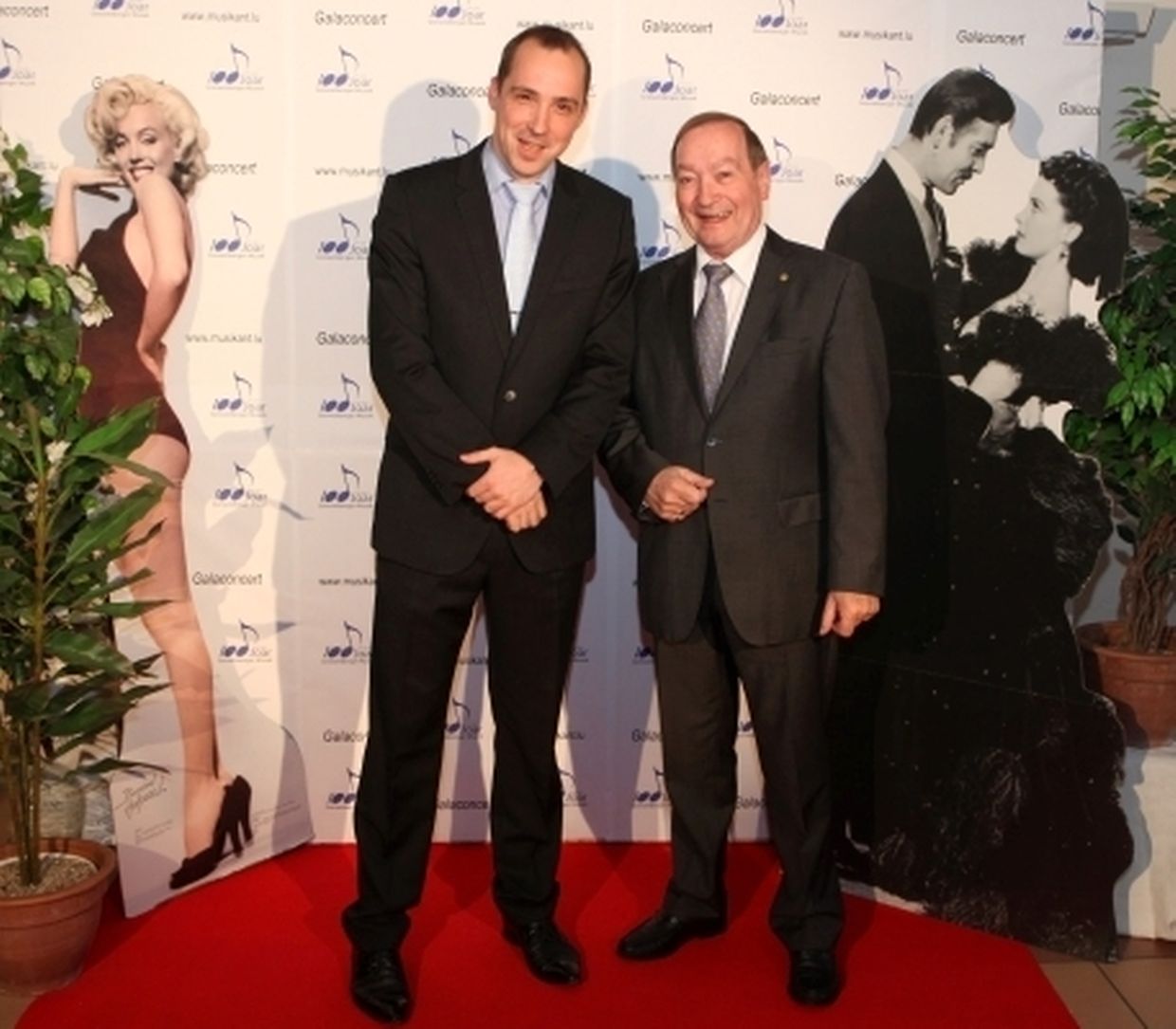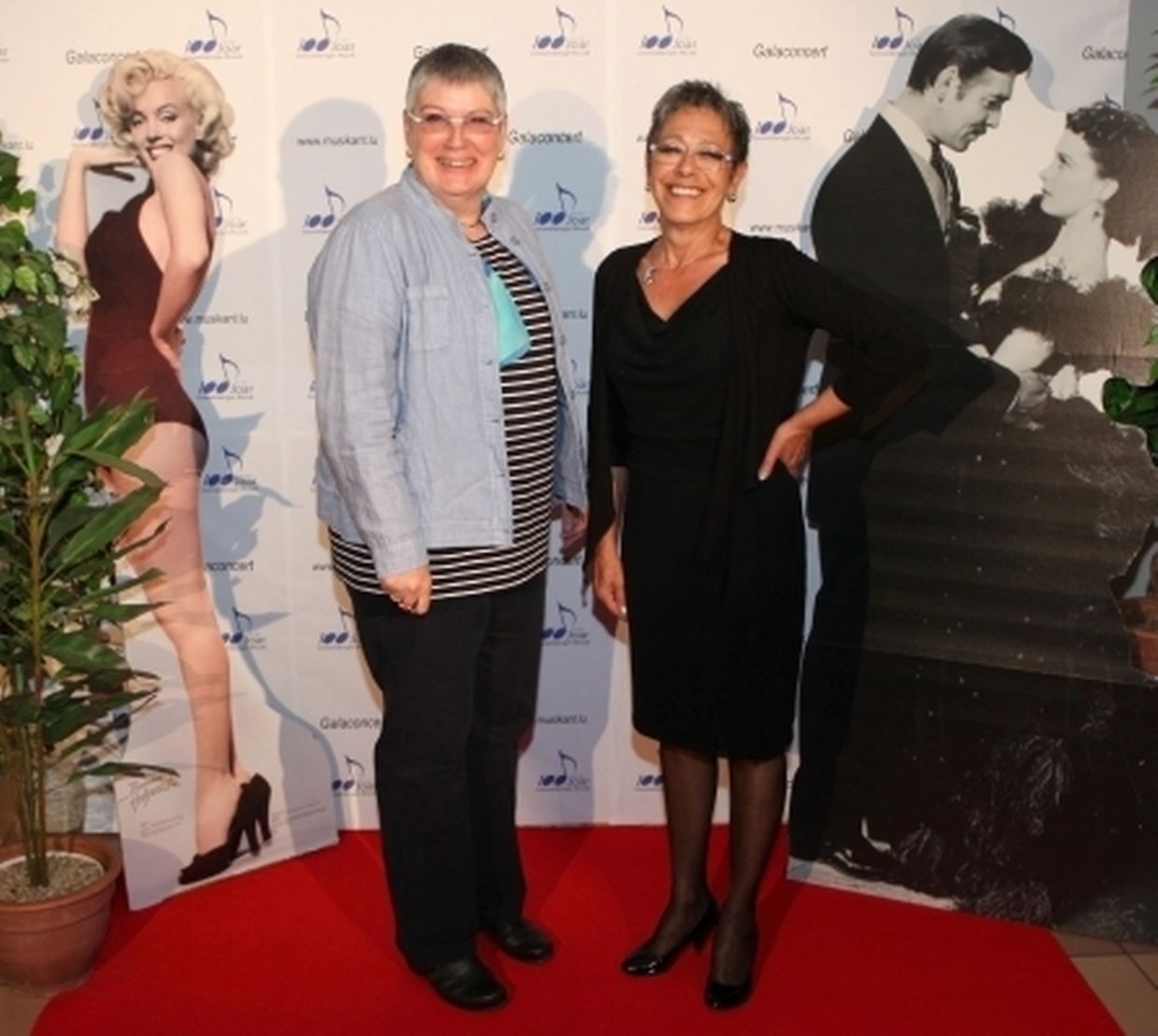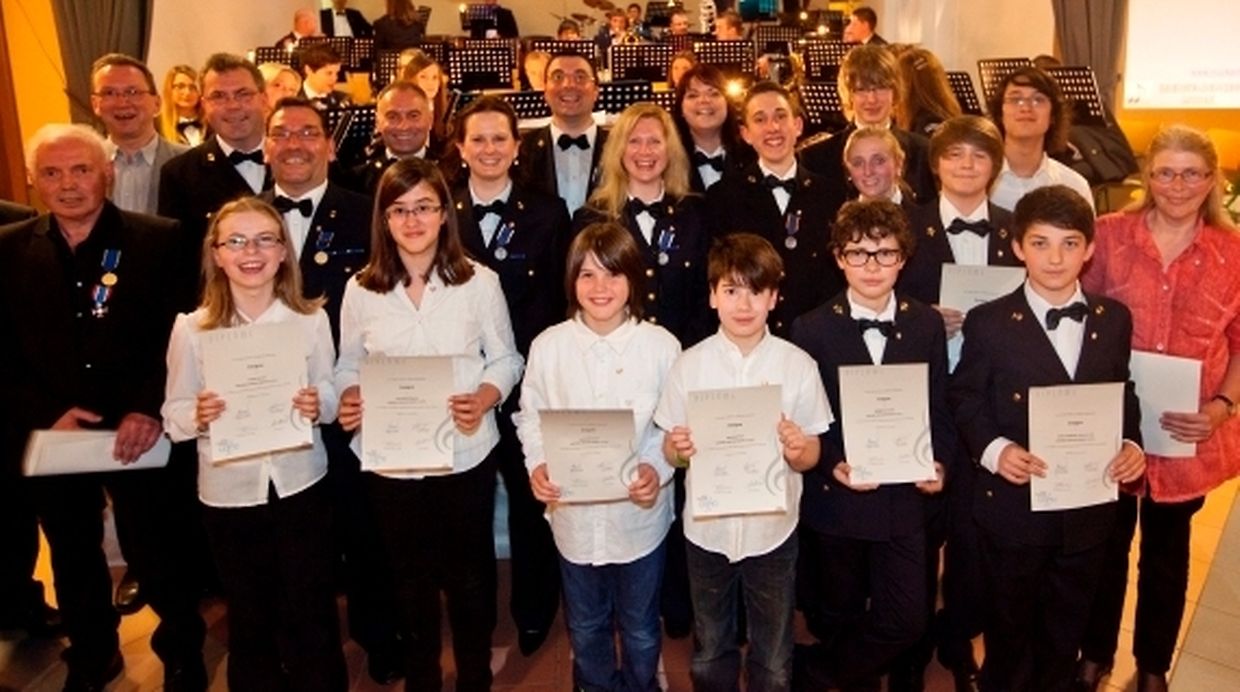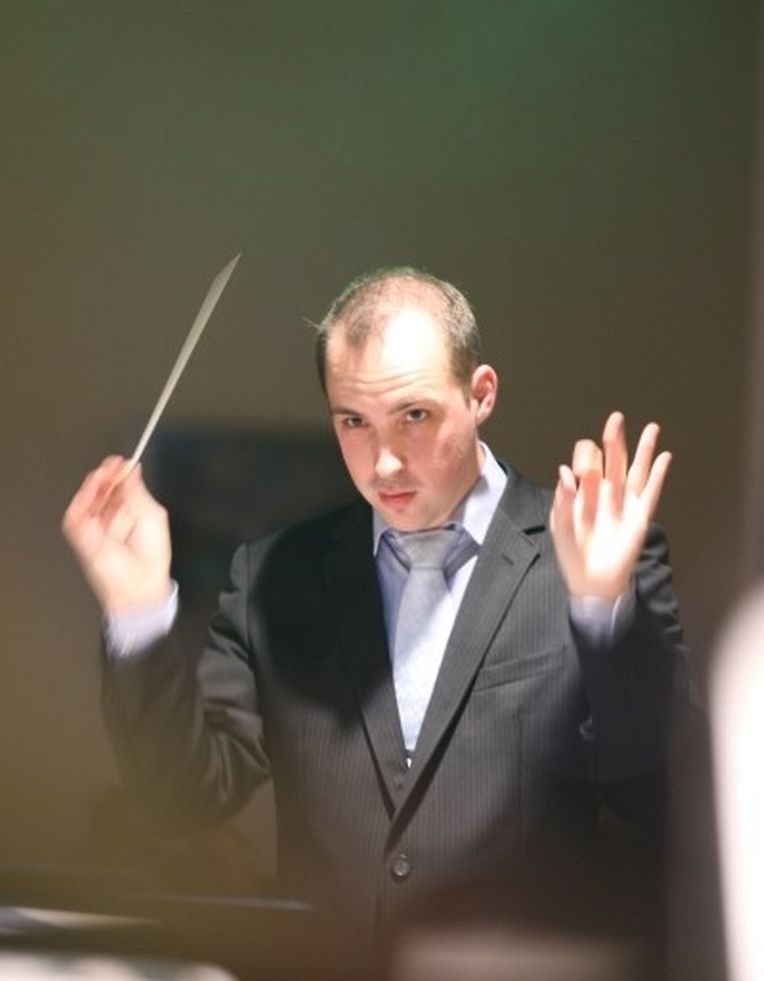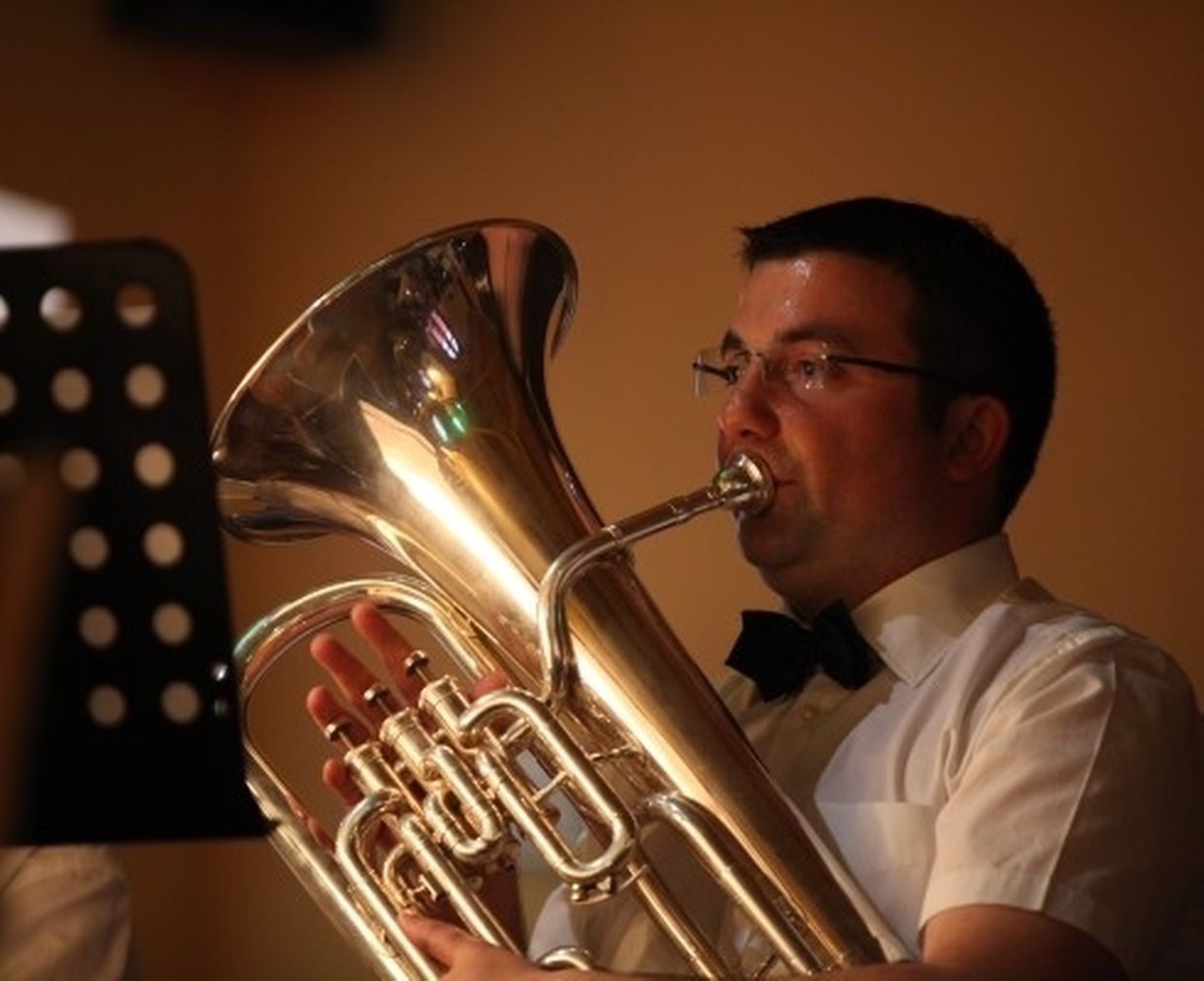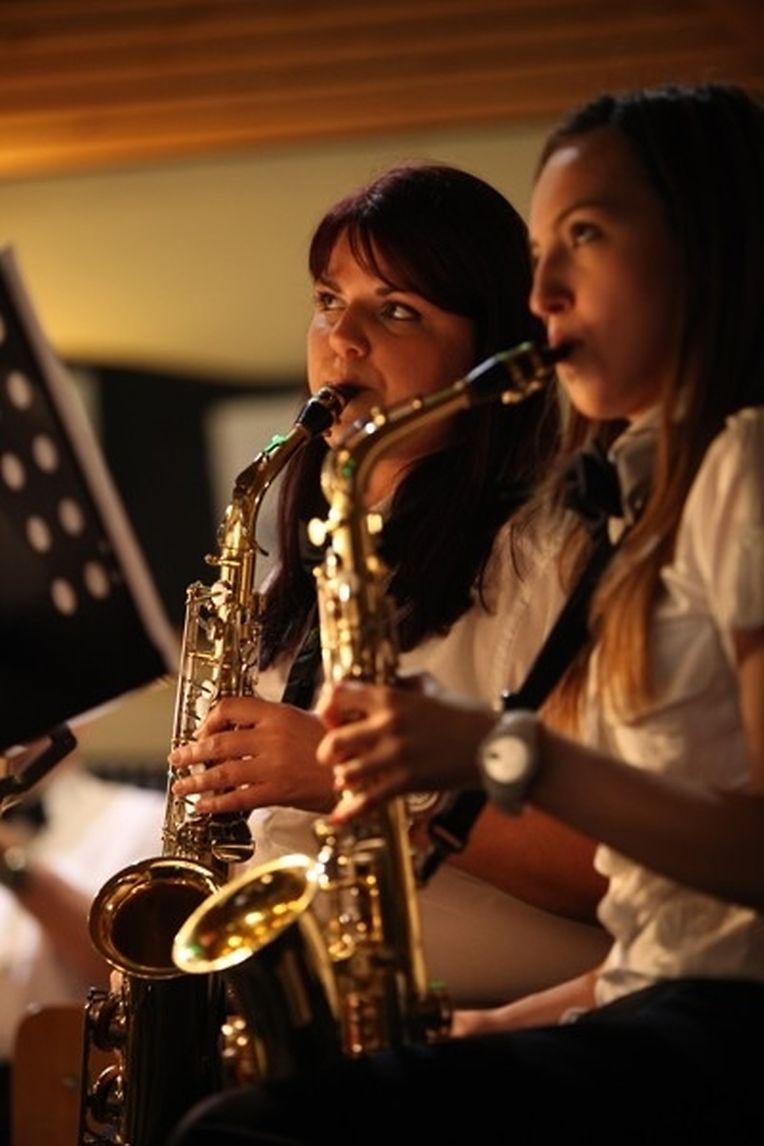 100 Joar Greiweldenger Musek waren e gudde Grond fir den desjäregen Galaconcert Samschden, den 12. Mee 2012 an engem ganz besonnesche Kader ze feieren.
An der Entrée vum Veräinsbau goufen d'Gäscht um rouden Teppech wéi d'VIP'en zu Hollywood vun engem Starphotograph empfaangen.
Iwwert de roude Teppech goufen d'Gäscht dann duerch de Stärebouw an de festlechen Concertssall geleet, den dann och bis op déi leschte Plaatz besaat war.
Passend zum Kader huet d'Greiweldenger Musek dann och ënnert der Direktioun vum Christophe Weiland hire musikalesche Programm presentéiert.
D'Jugendmusek huet de Concert erëffent mat "A little Classical Ouverture" an "Jurassic Parc".
Weider goung et dann mat der grousser Musek, déi mat enger Uraufführung hiren Deel vum Programm erëffent huet: de lëtzebuerger Komponist Guy Wolf vu Waasserbëlleg huet de "Greiweldenger Spackelter Marsch" eegens fir den 100järegen Anniversaire vun der Greiweldenger Musek geschriwwen!
D'Musikanten konnten weiderhin iwwerzeegen mat "Reflections", "Dakota" an "Lord of the Rings".
Ganz wéi et zu engem Galaowend à la Hollywood üblech ass, waren och Auszeechnungen um Programm an esou goufen insgesamt 23 Musikanten an Komiteesmemberen vun der UGDA fir hir kulturellt Engagement mat den entspriechenden Medaillen ausgezeechent.
No der Paus stoungen weider Filmhits um musikalesche Programm:
"Harry Potter and the Philiosopher's Stone", "Highlights from Ratatouille", "Backdraft", "Music from Gladiator", "John Williams in Concert", "Mission Impossible" an "Always look on the bright side of life".
D'Musekstécker goufen mat vill Witz a Charme vum Michel Marx presentéiert an vun de Musikanten vun der Greiweldenger Musek mat vill Können an Engagement musikalesch ëmgesat.
De Publikum huet sech vum jonke Geescht an der Dynamik vun de Greiweldenger Musikanten maträissen gelooss an sech bei hinnen mat vill Applaus an Standing Ovations bedankt!
De Buergermeeschter Marco Albert huet der Greiweldenger Musek säi Kompliment ausgeschwat fir de gelongene Concert an den Här Raymond Peters als Vertrieder vun der UGDA huet déi musikalesch a kulturell Aarbecht vun der Greiweldenger Musek gelueft.
De Galaconcert "100 Joar Greiweldenger Musek" war e rondrëm gelongenen Owend!
Weider Photoën an Infoën fannt Dir op der neier Homepage vun der Greiweldenger Musek: www.musikant.lu
Photoën vum Tom Hynek