Vizfest zu Gonnereng e Sonnden den 21. Oktober - Vergiesst nött iech unzemellen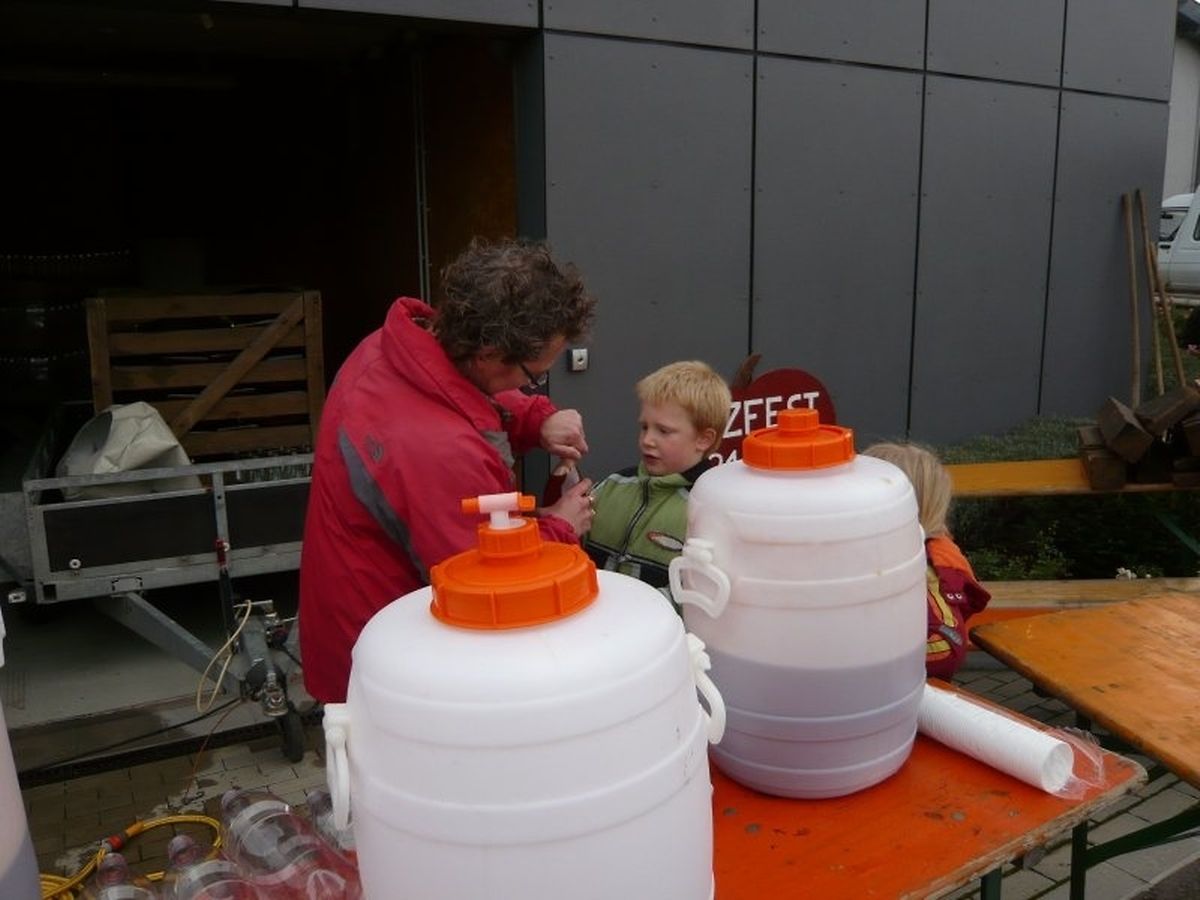 (de) Picture Gallery
pictureGallery.inviteToScroll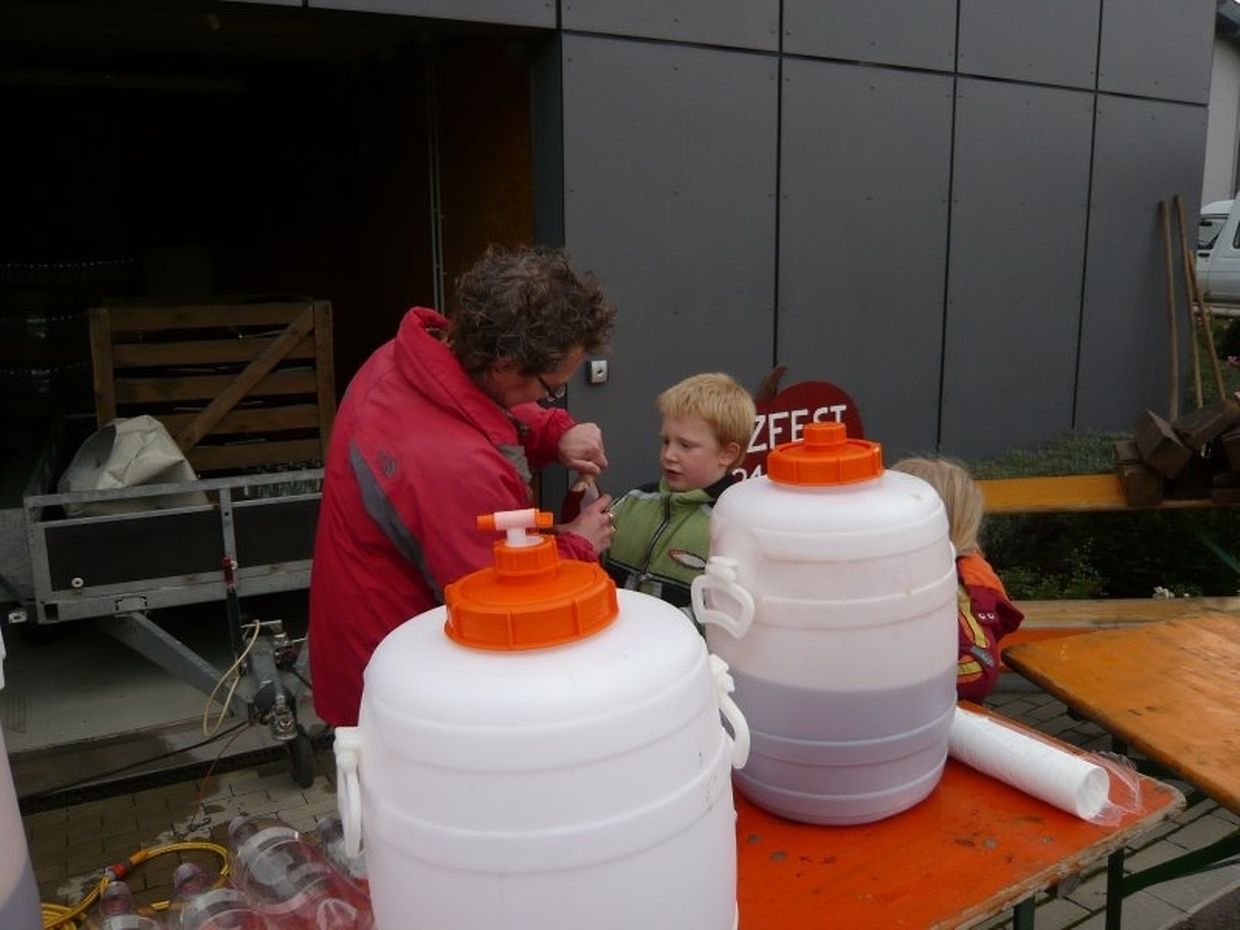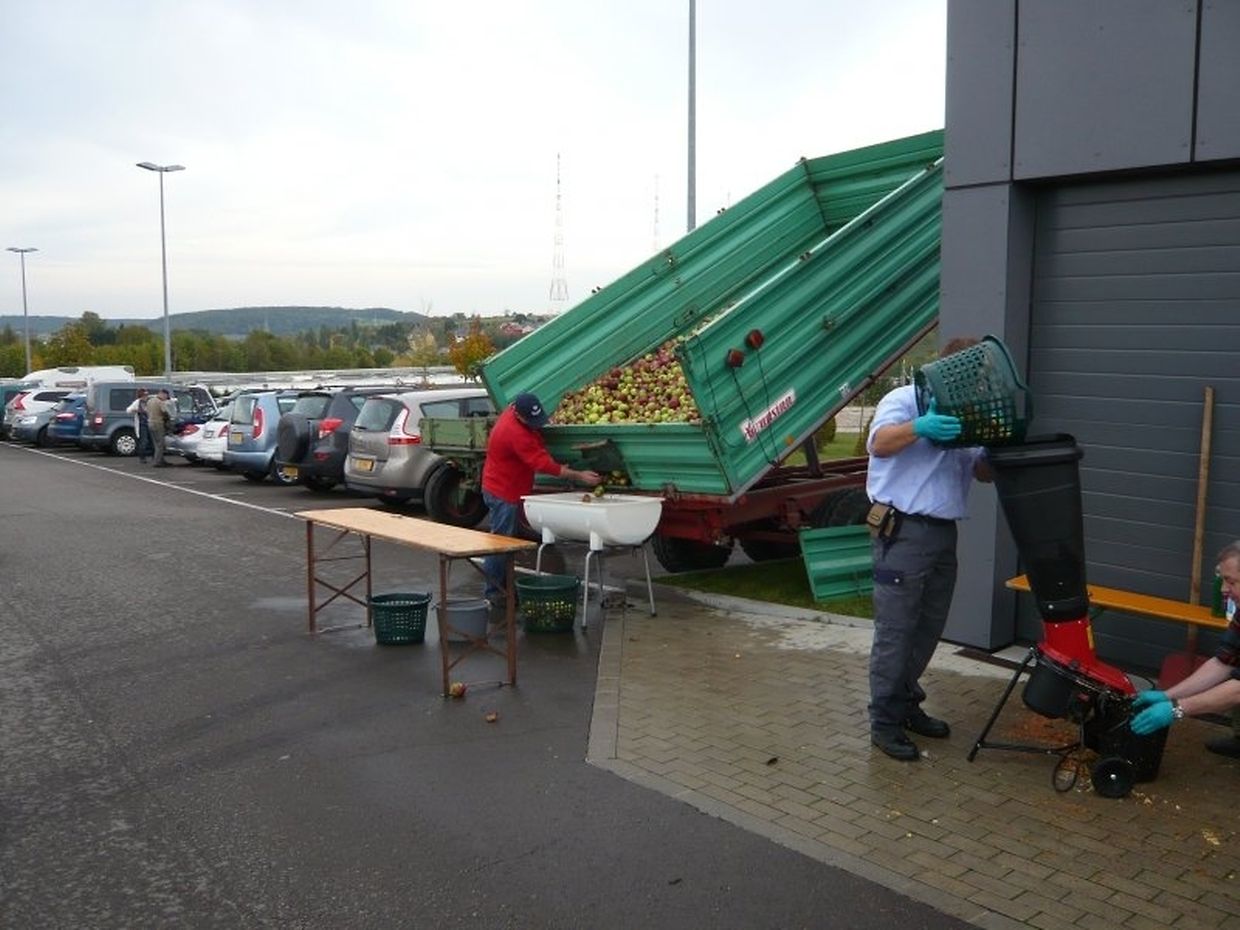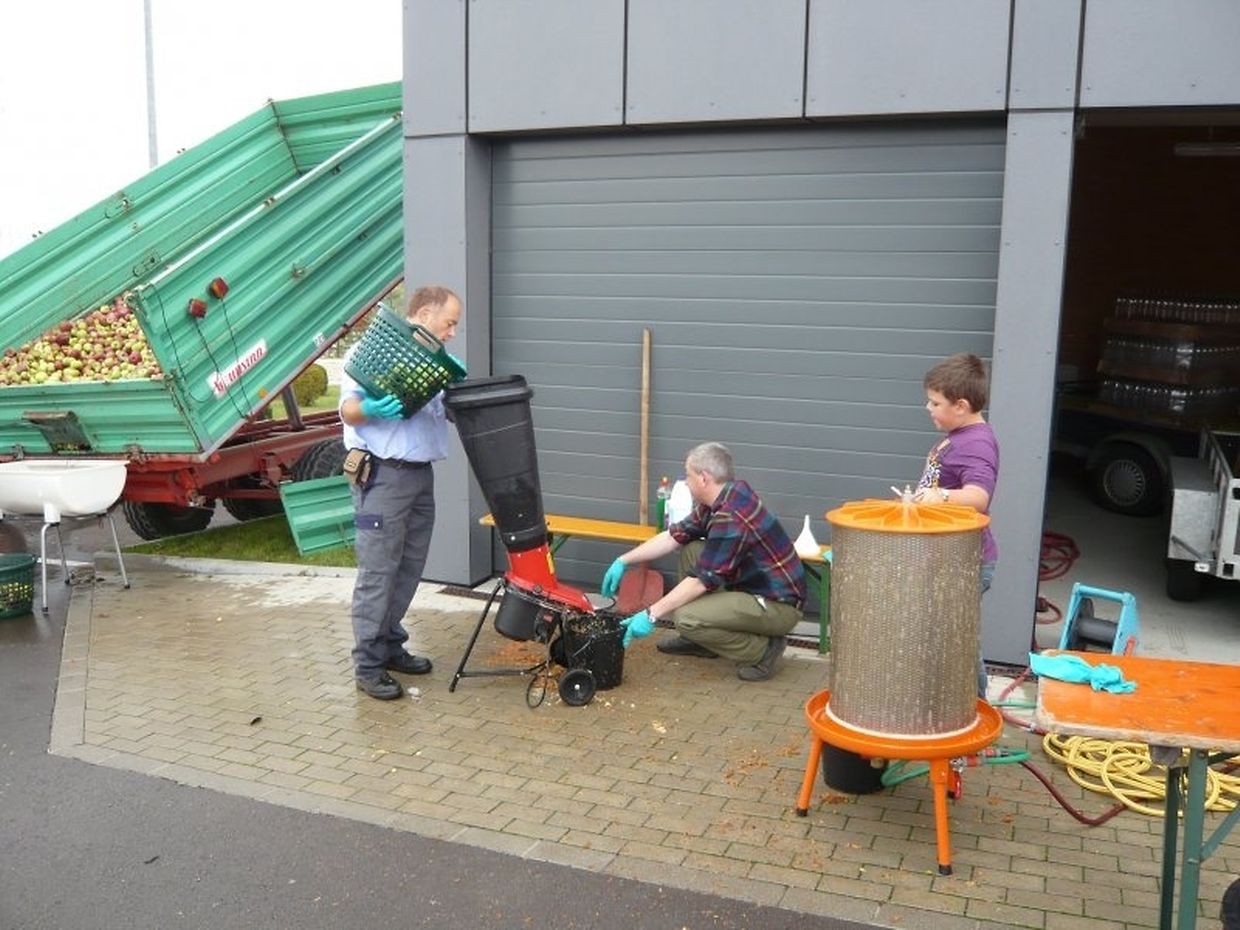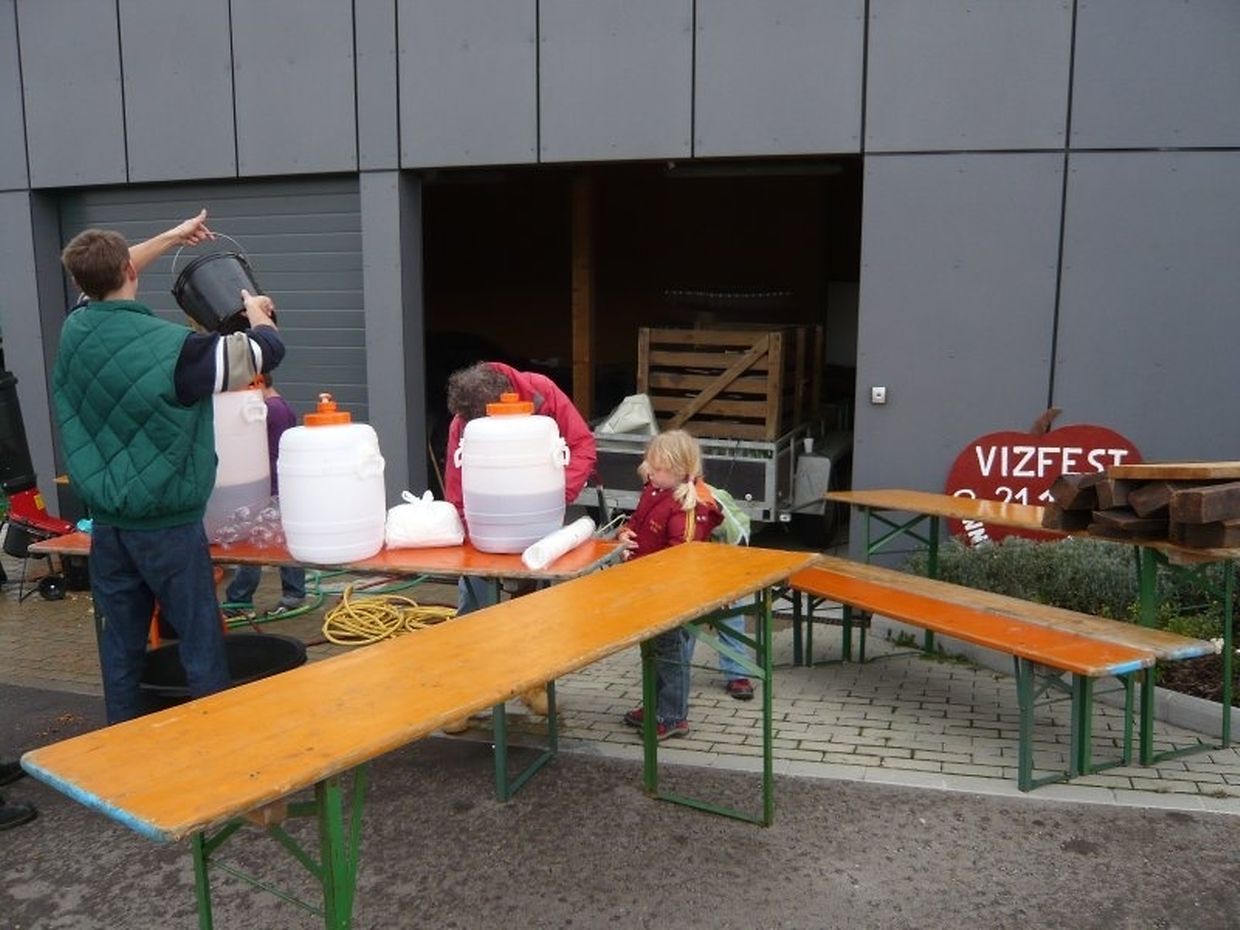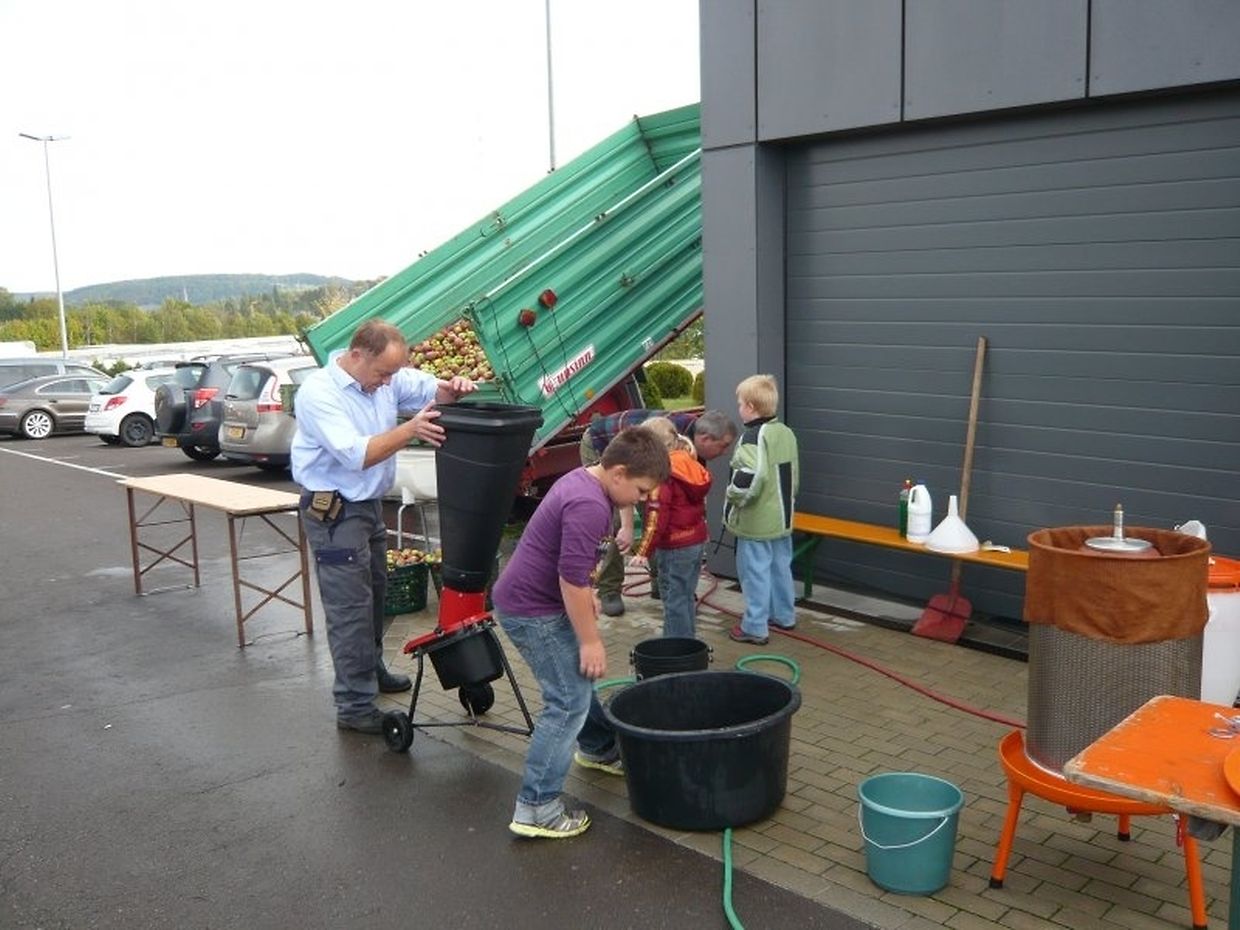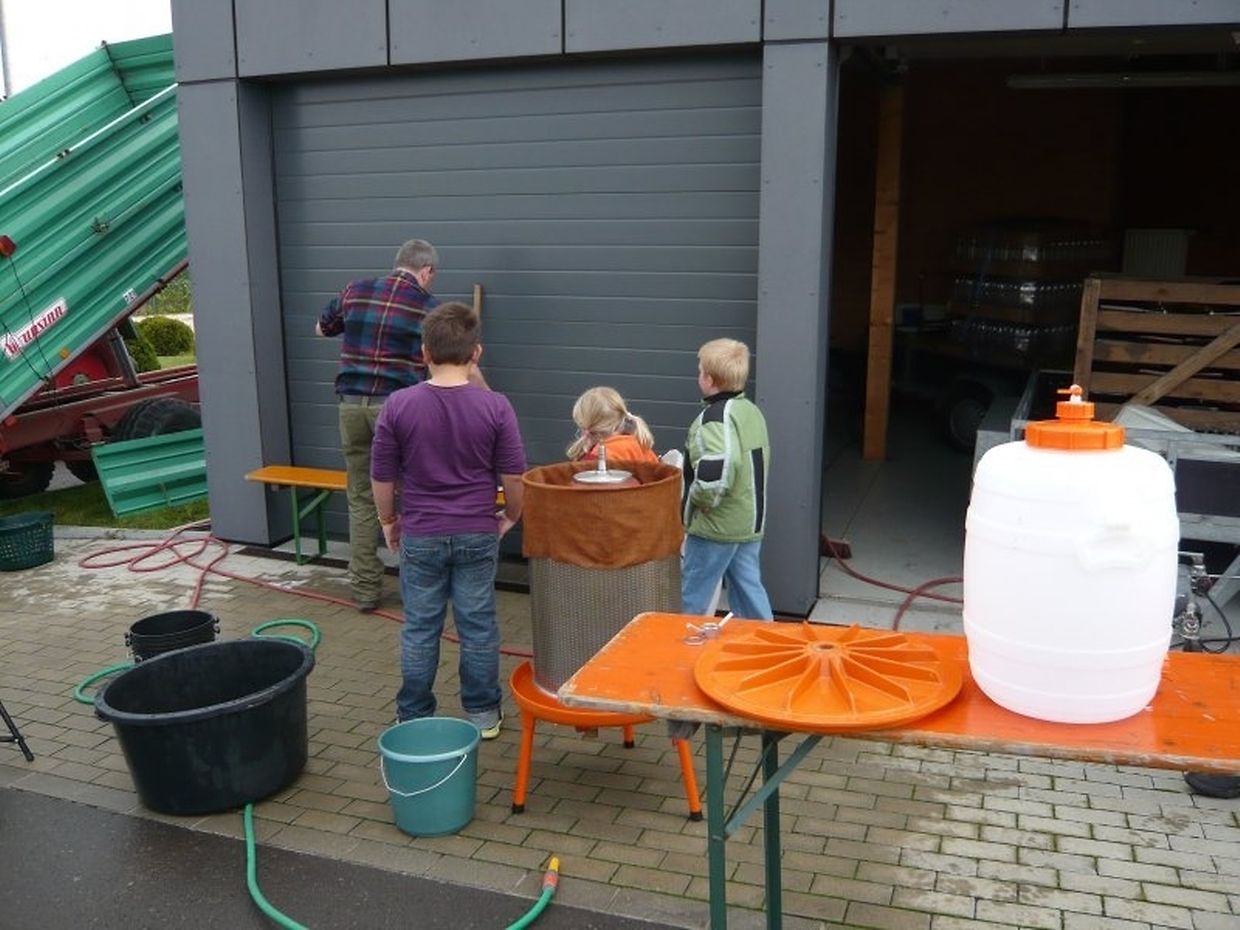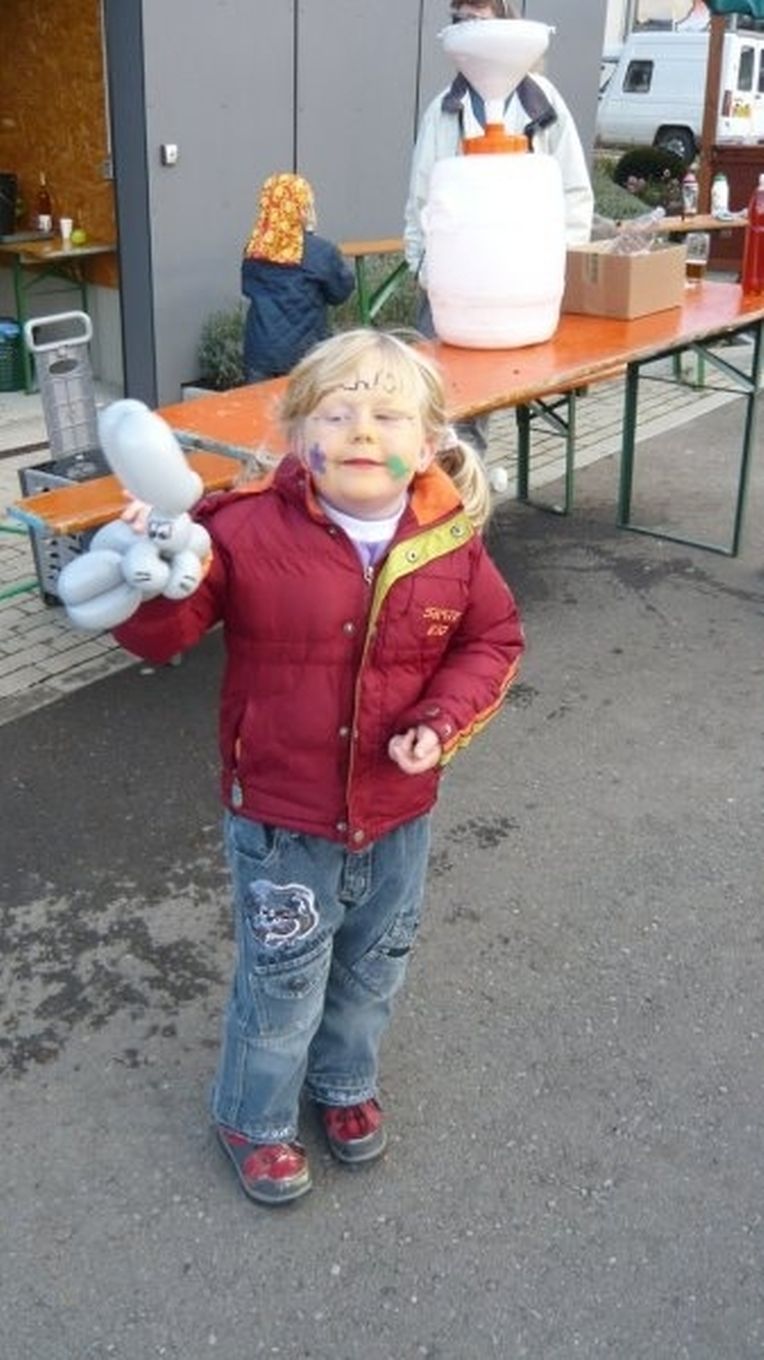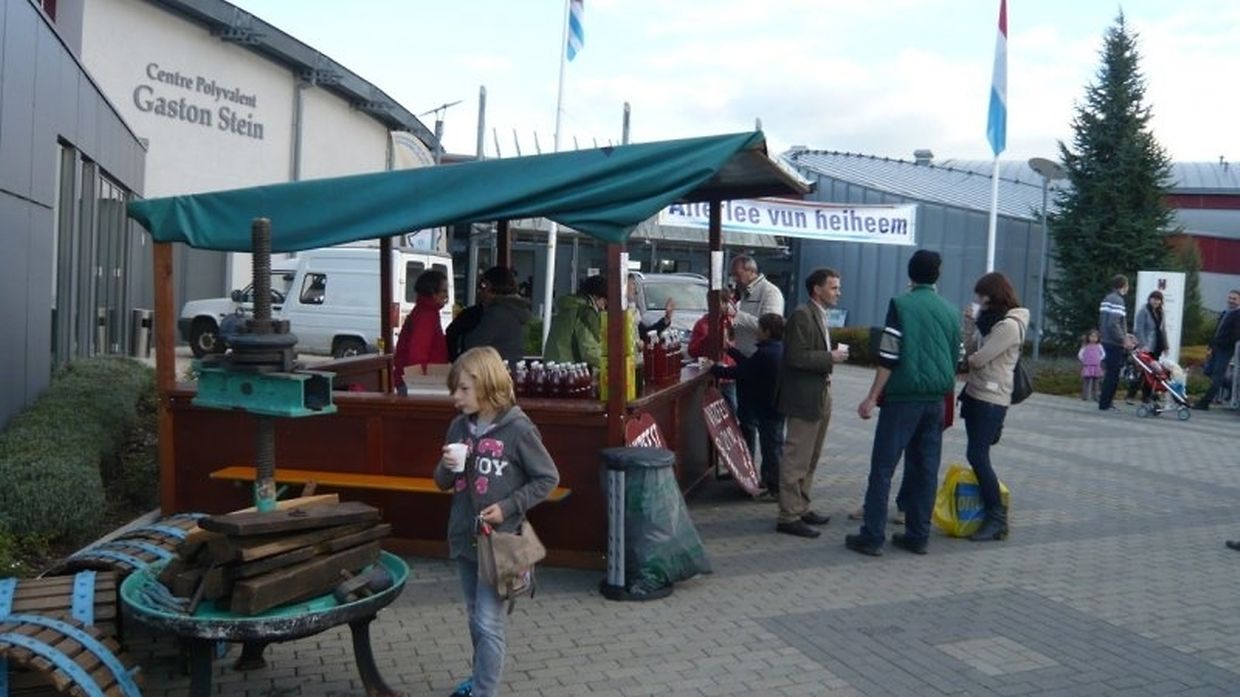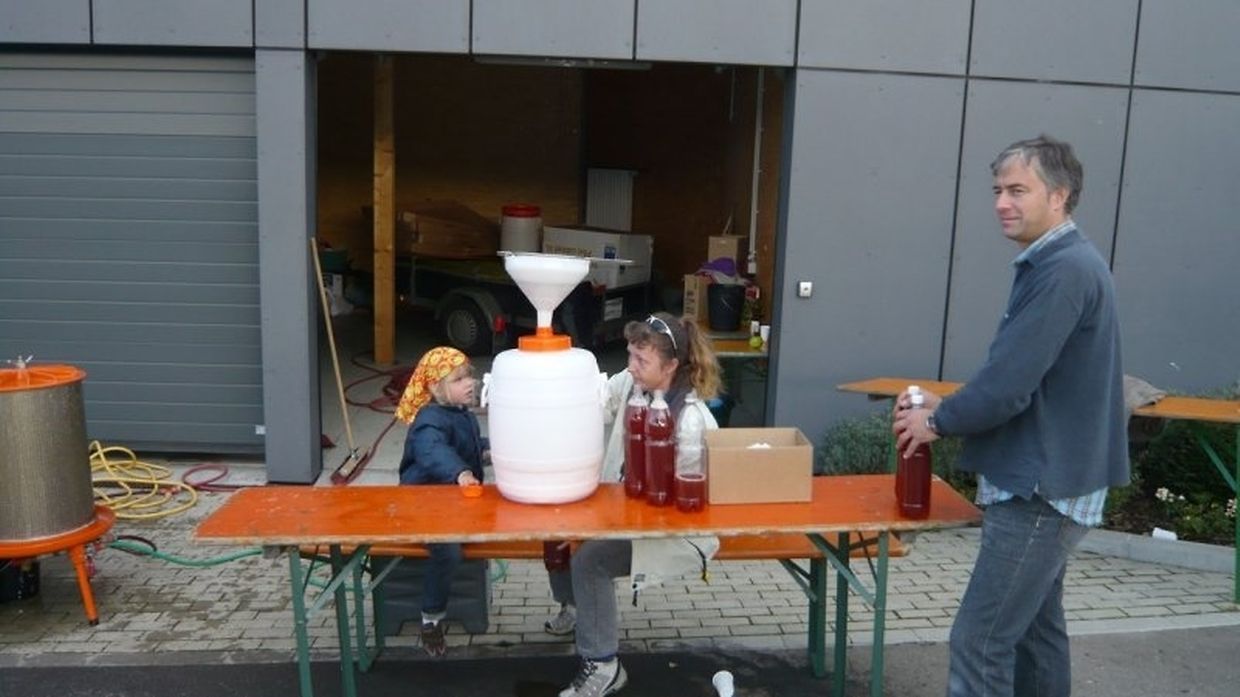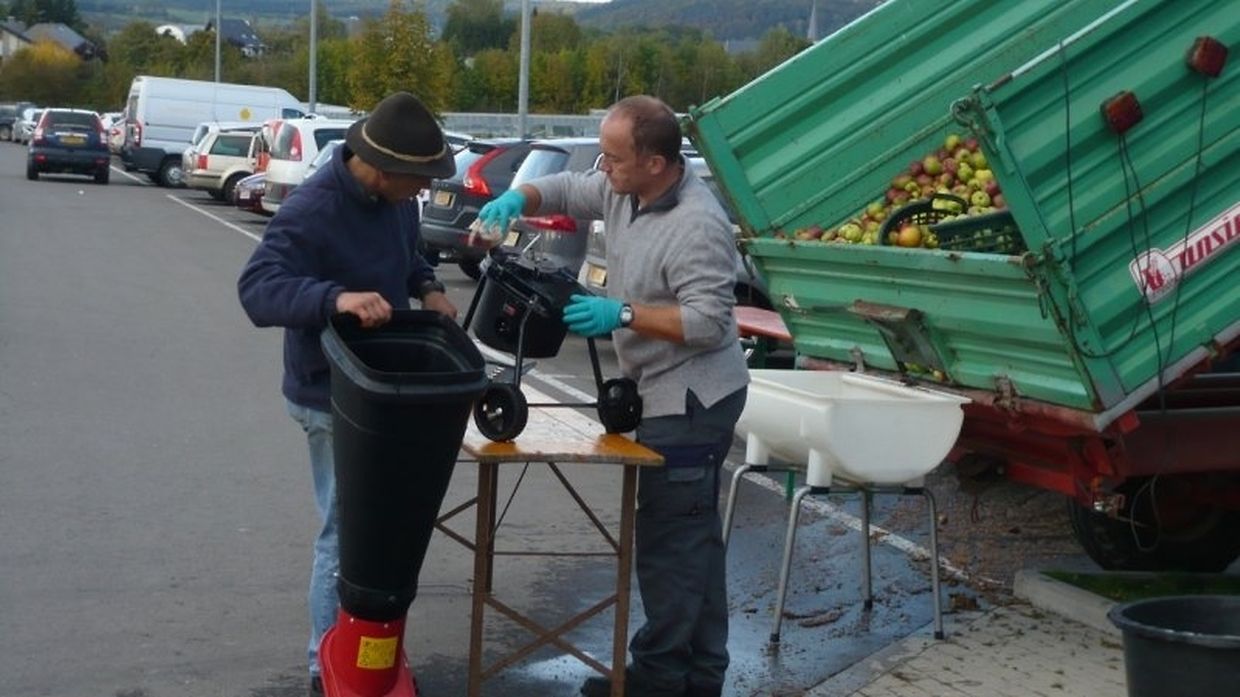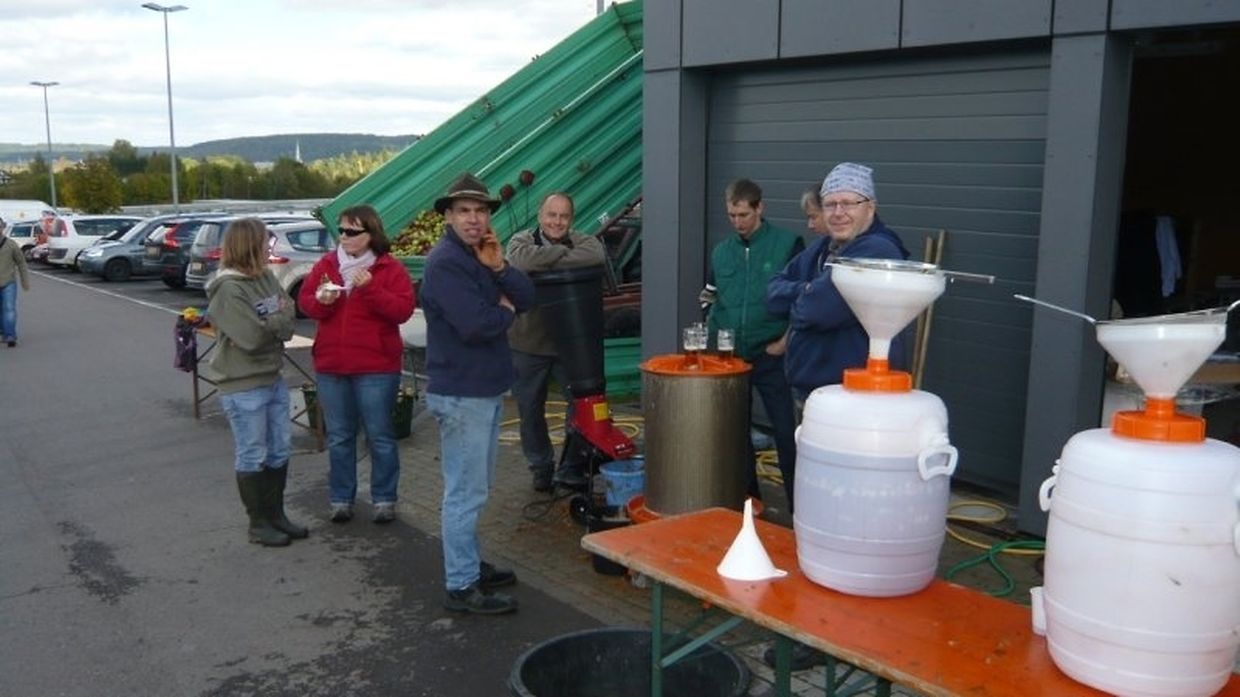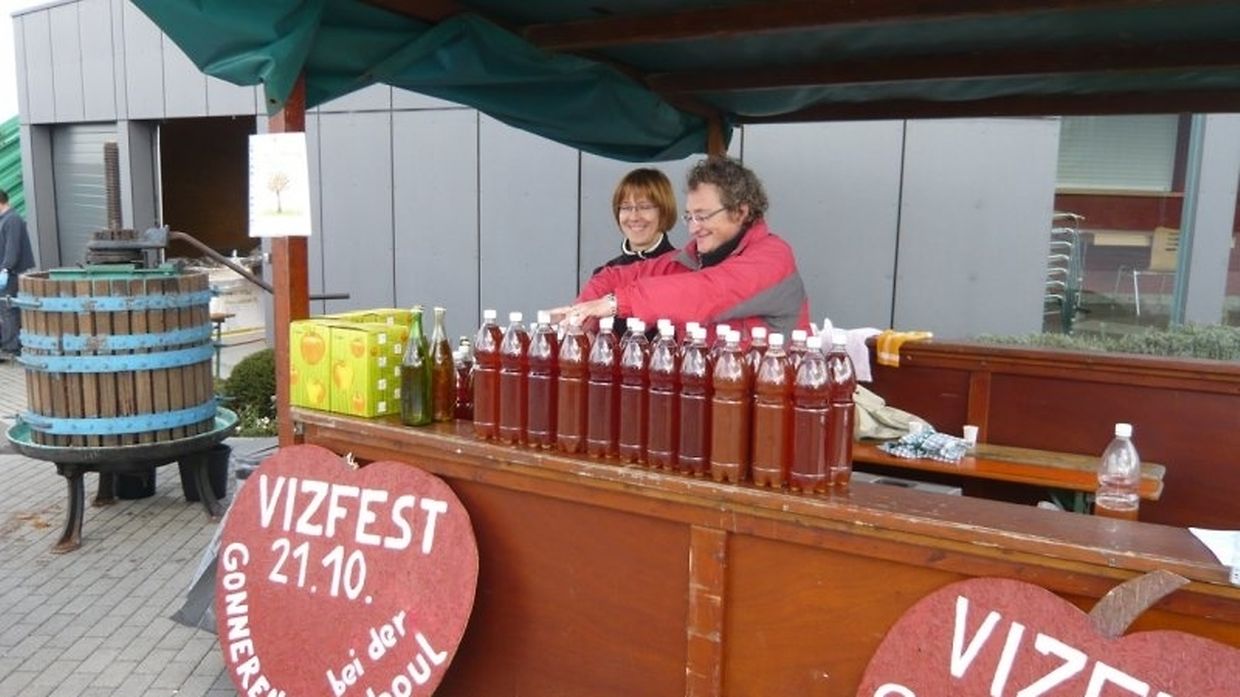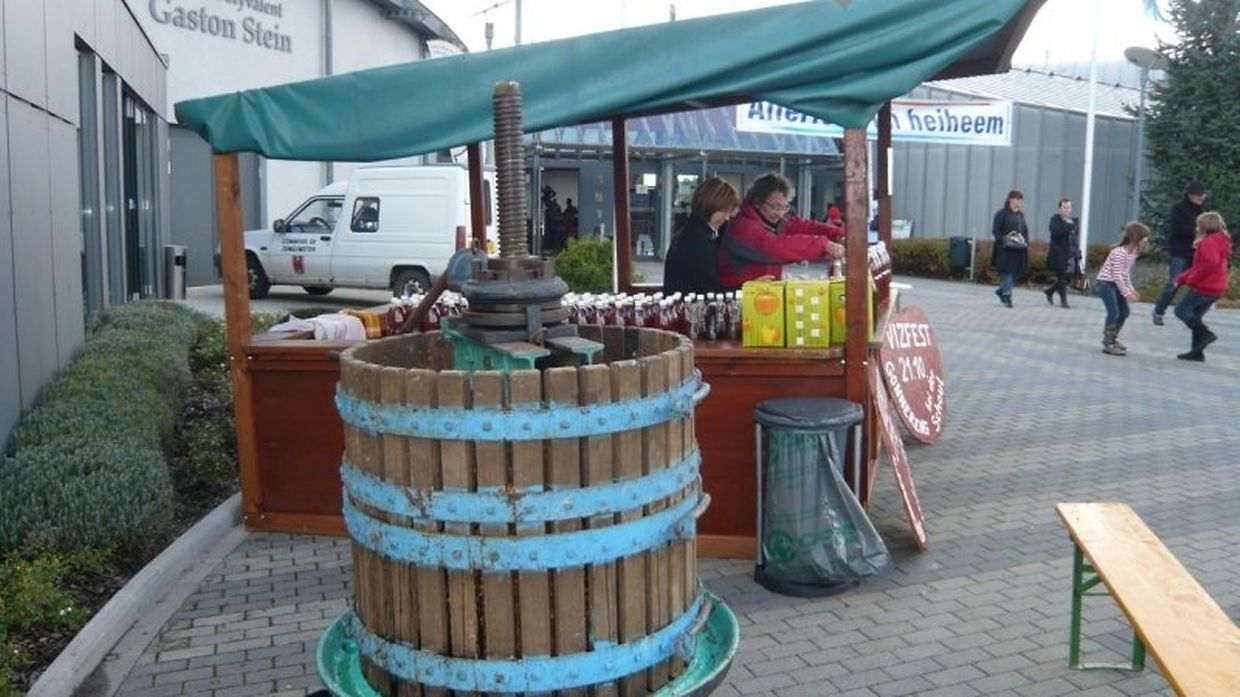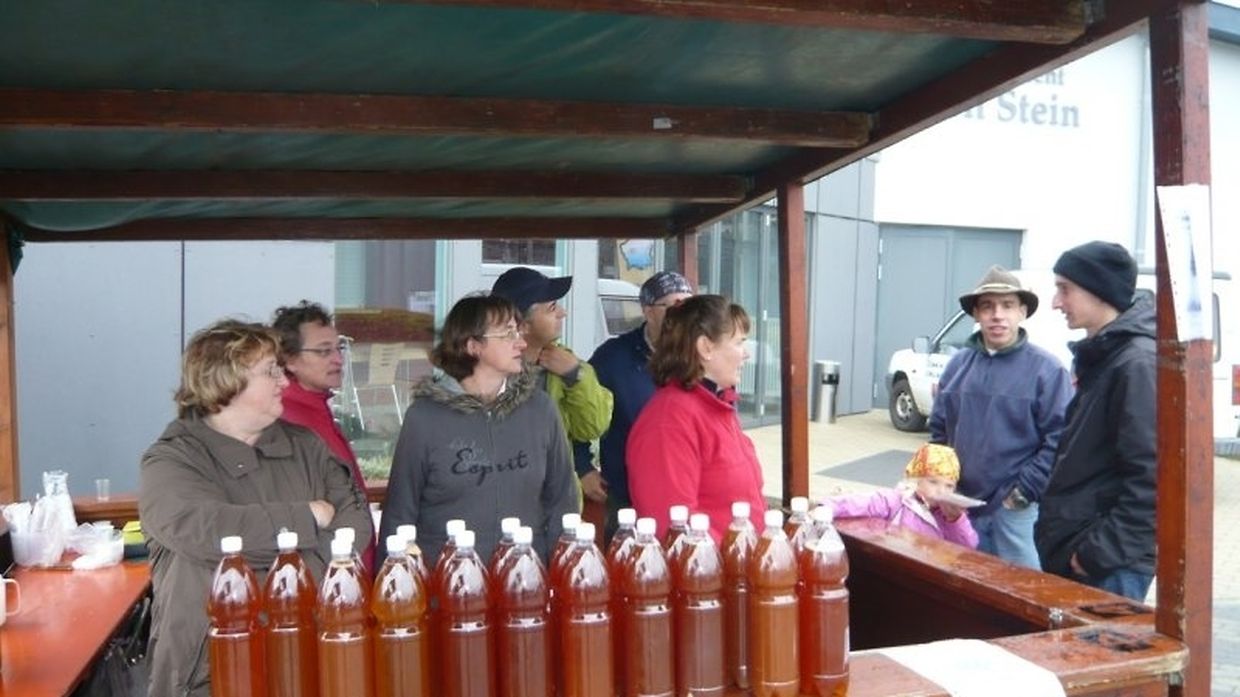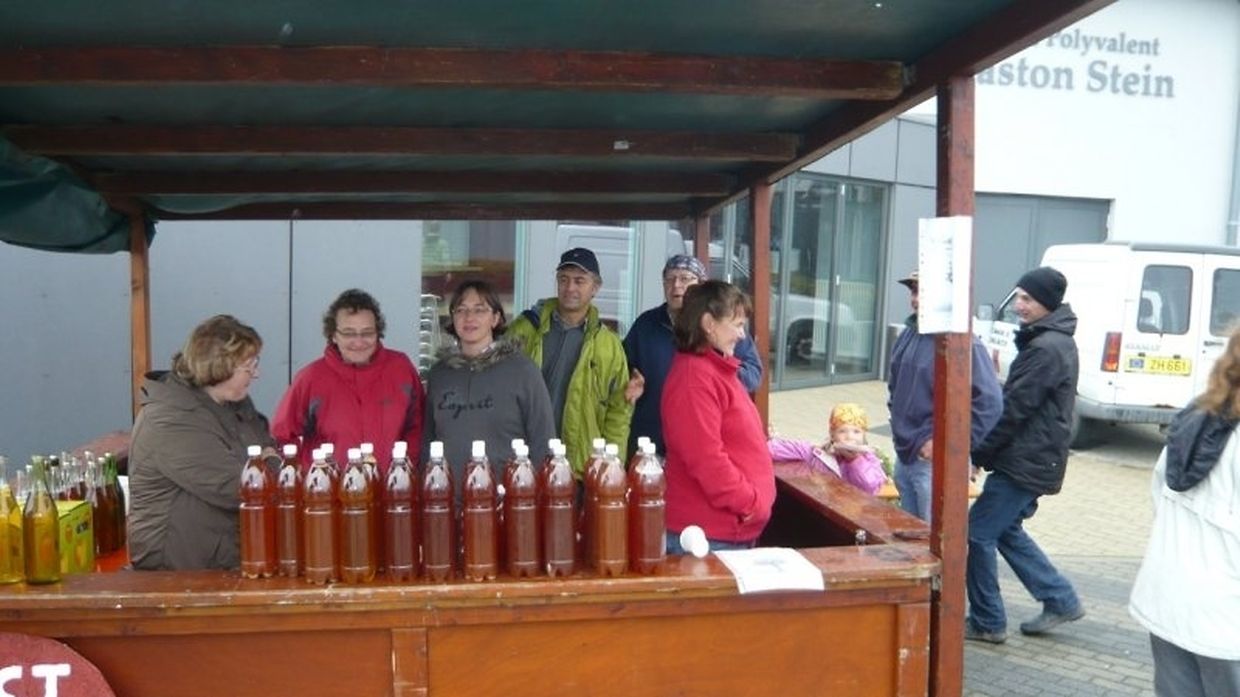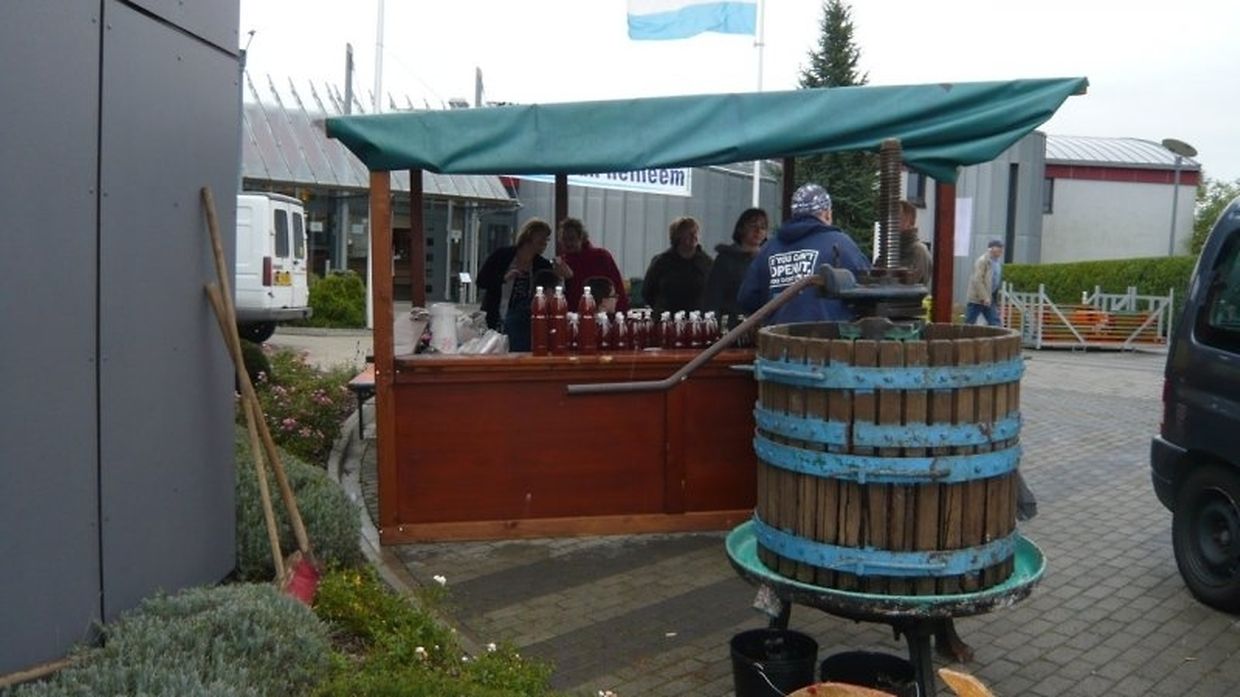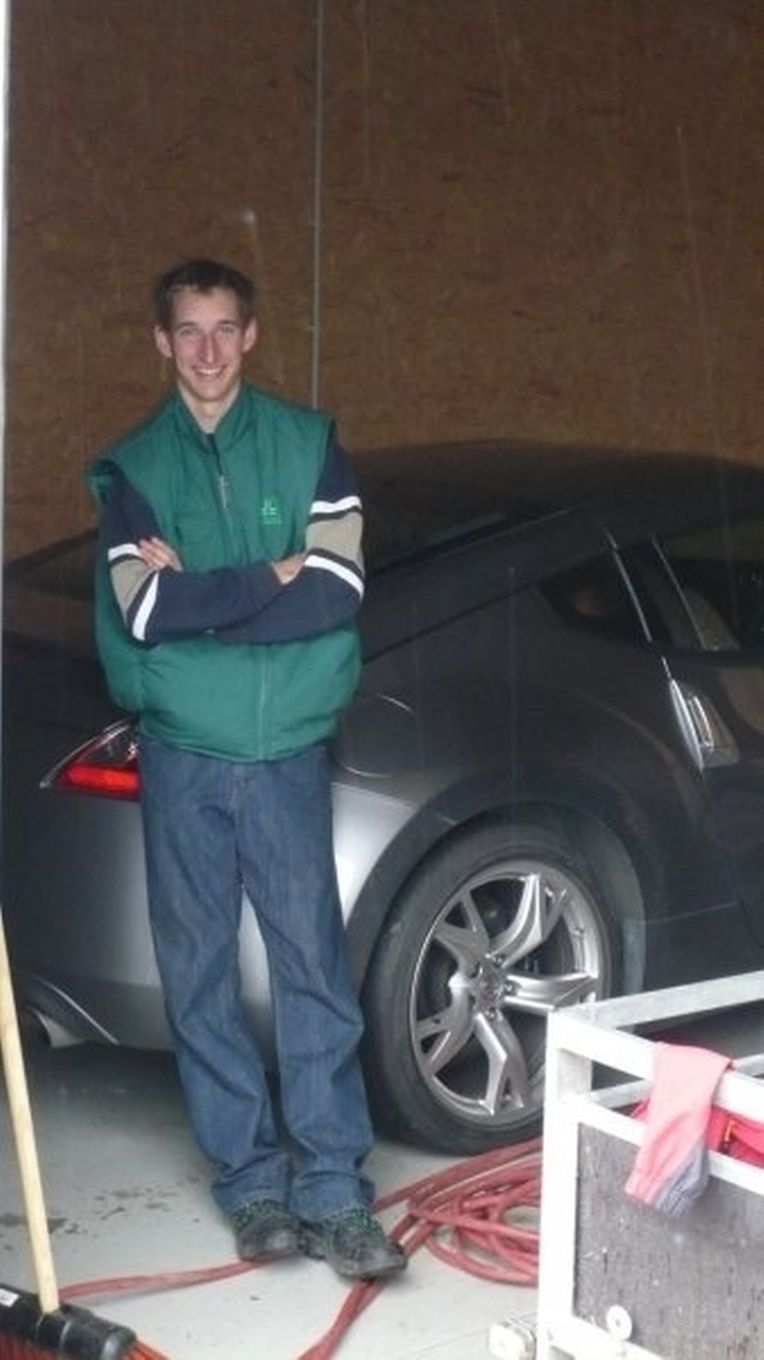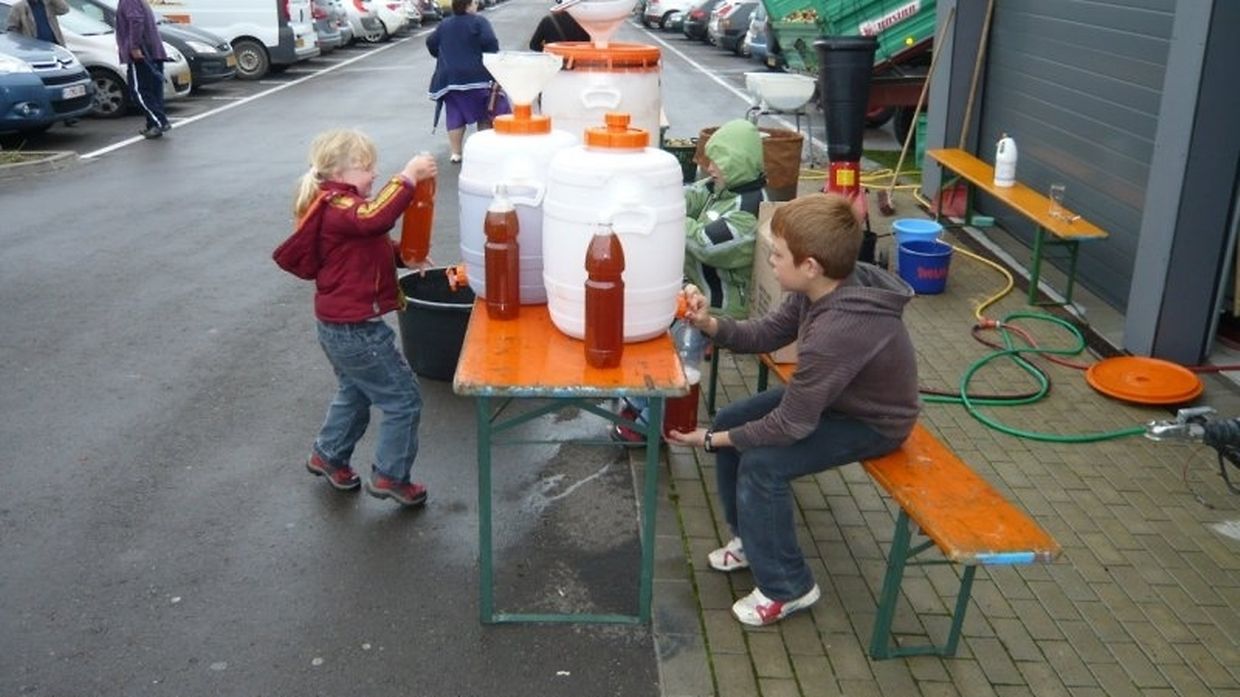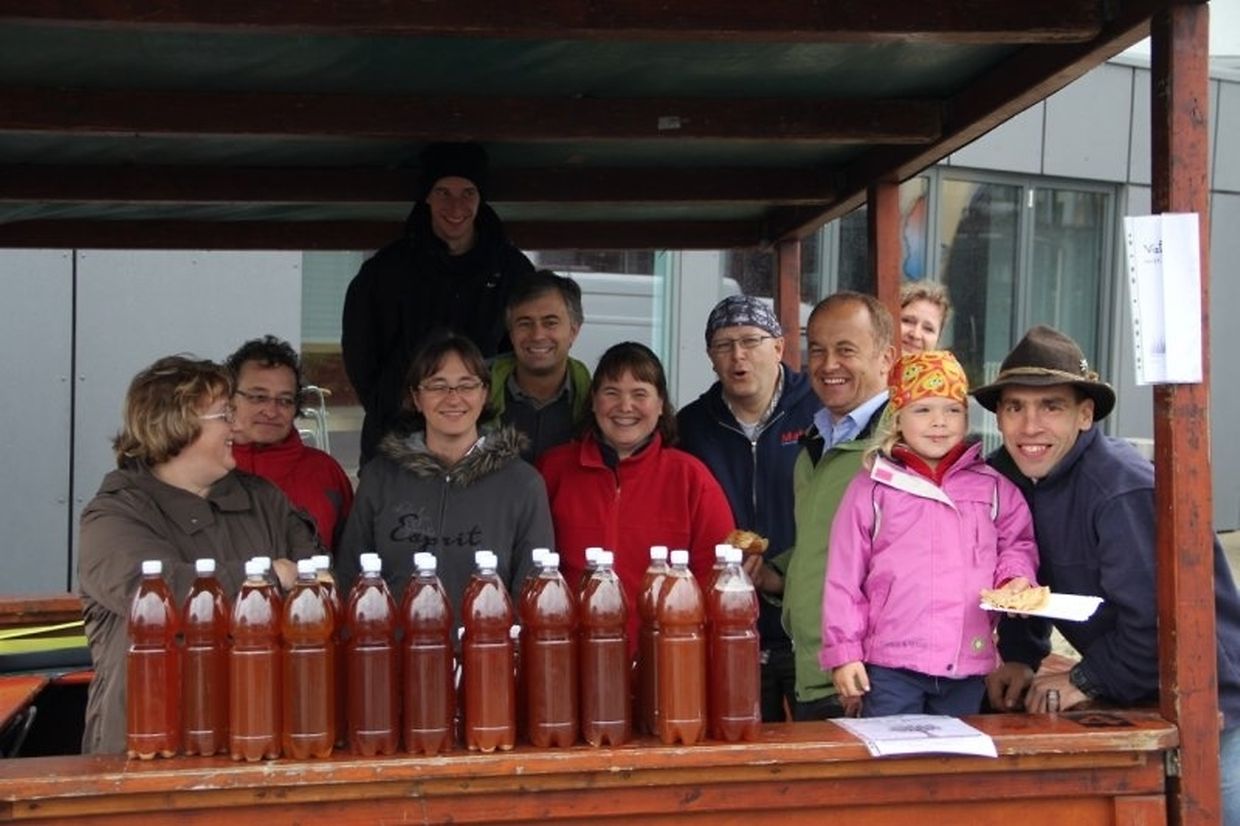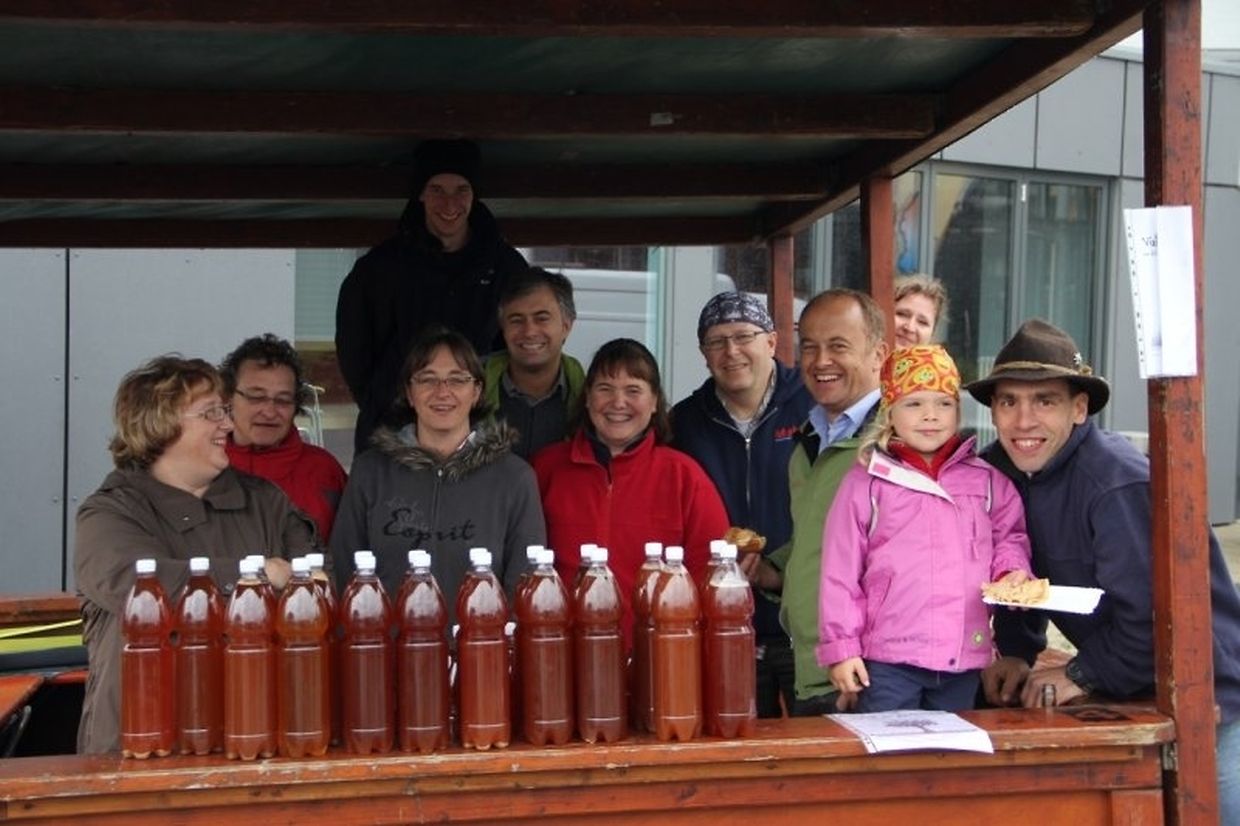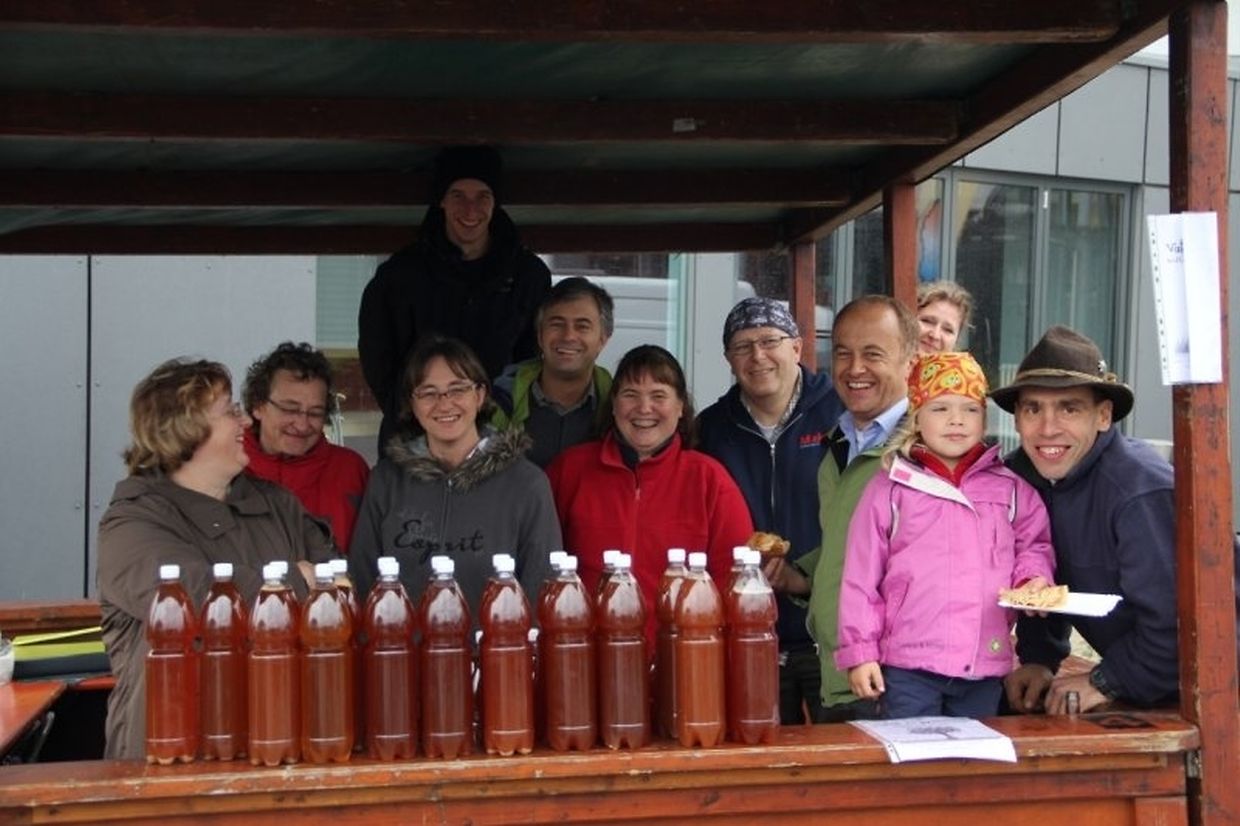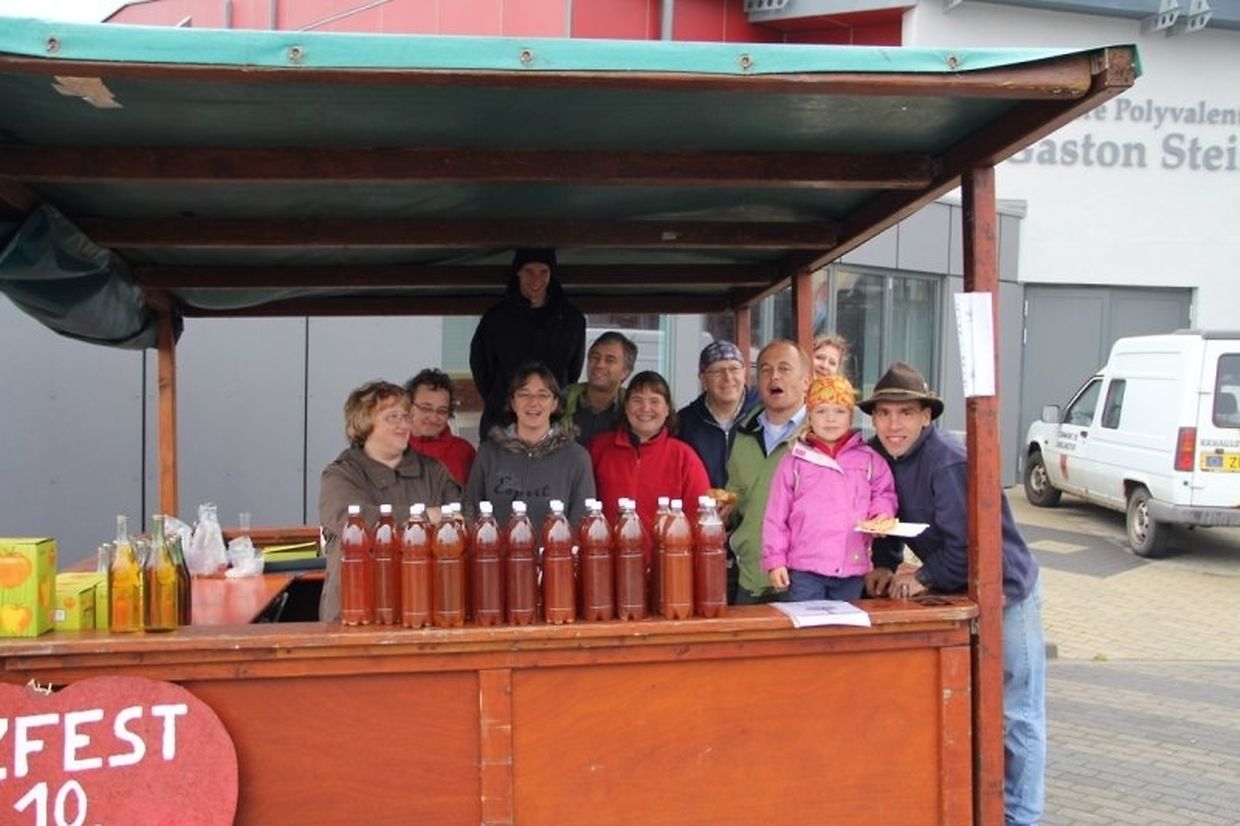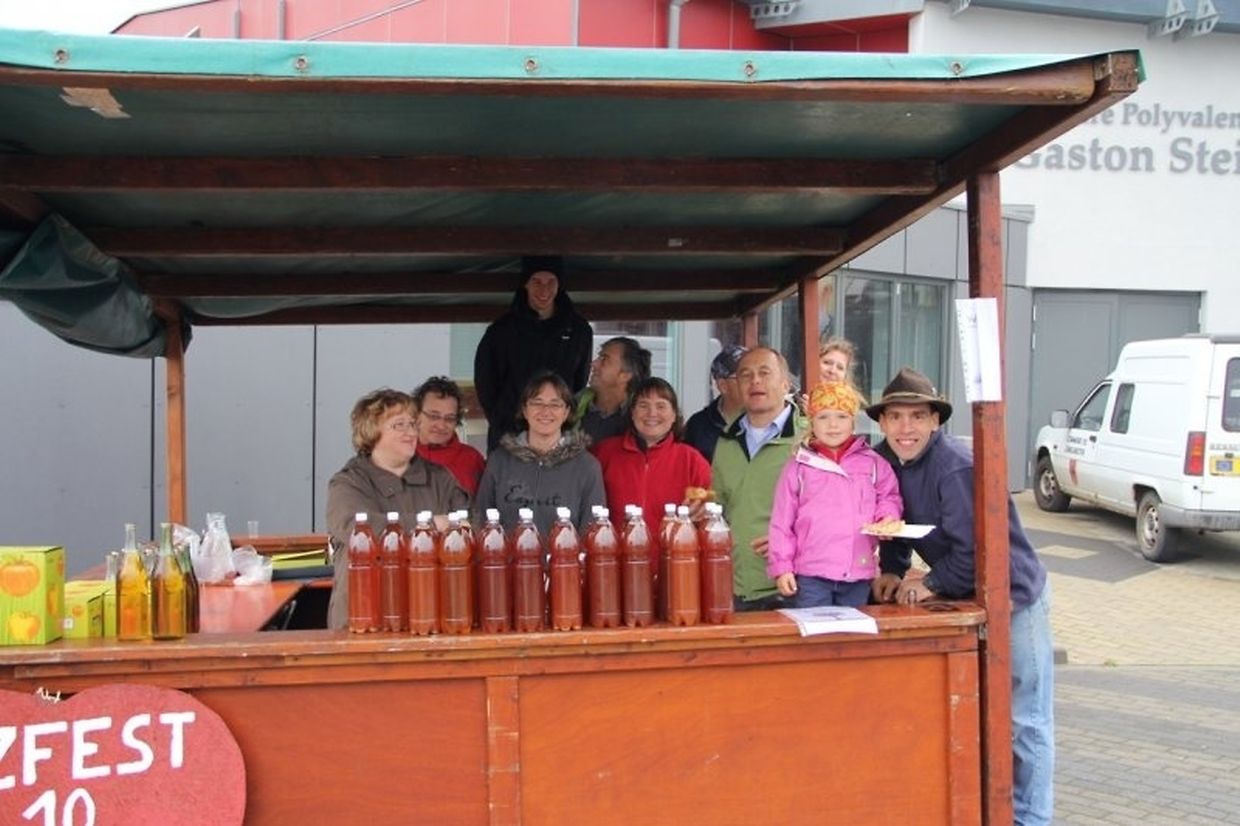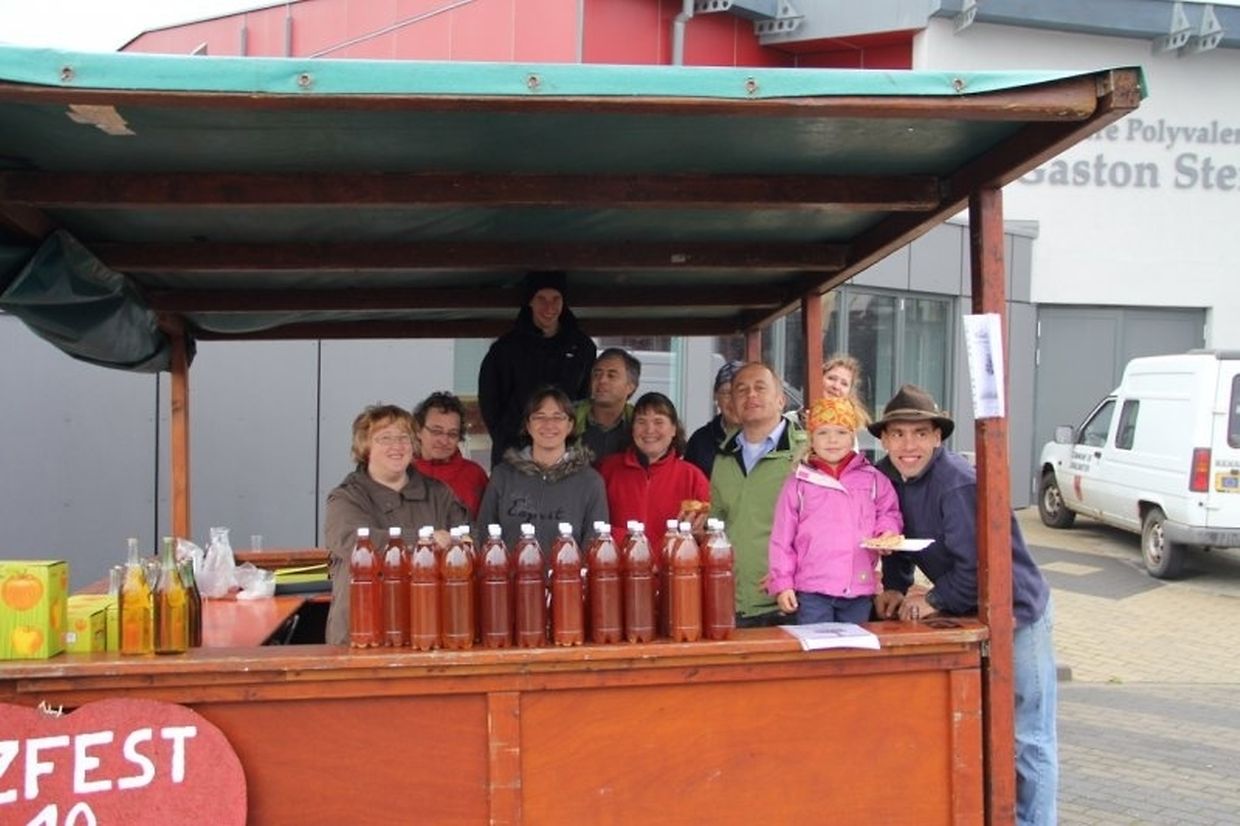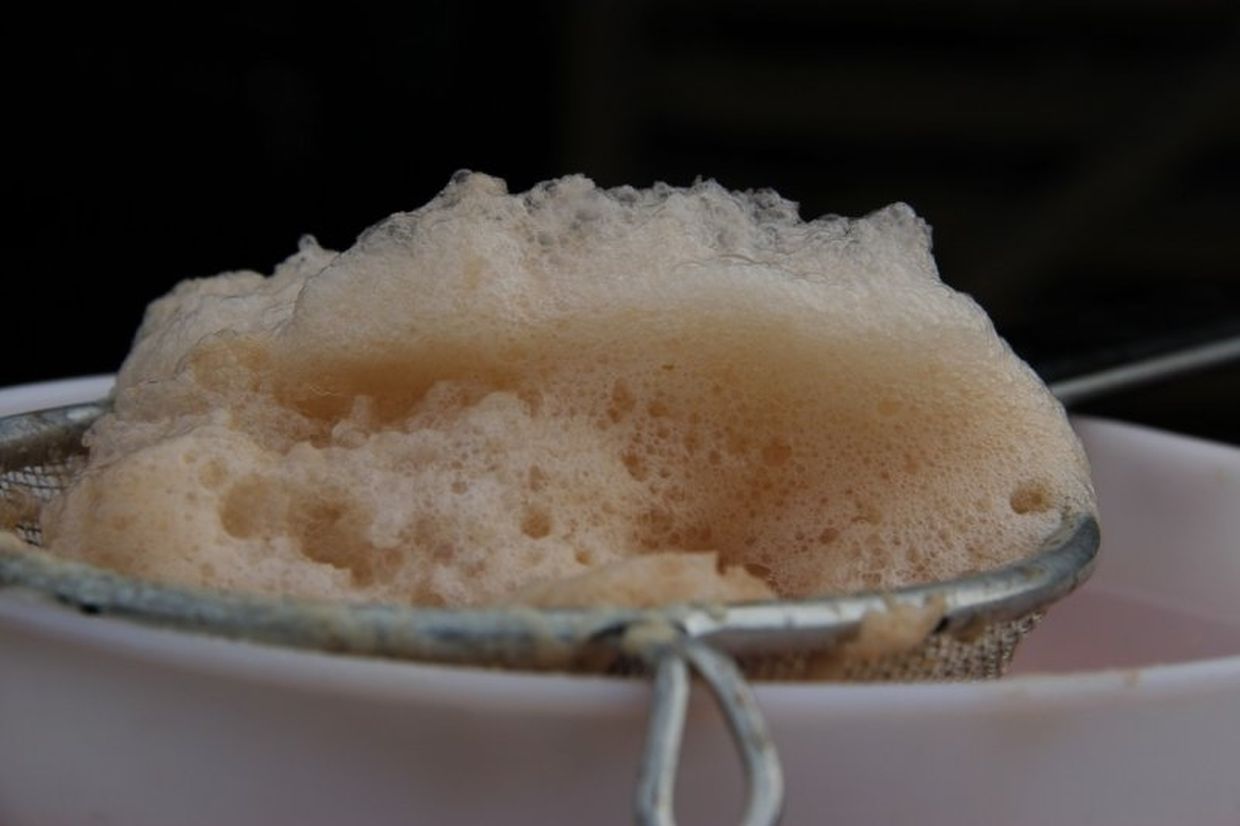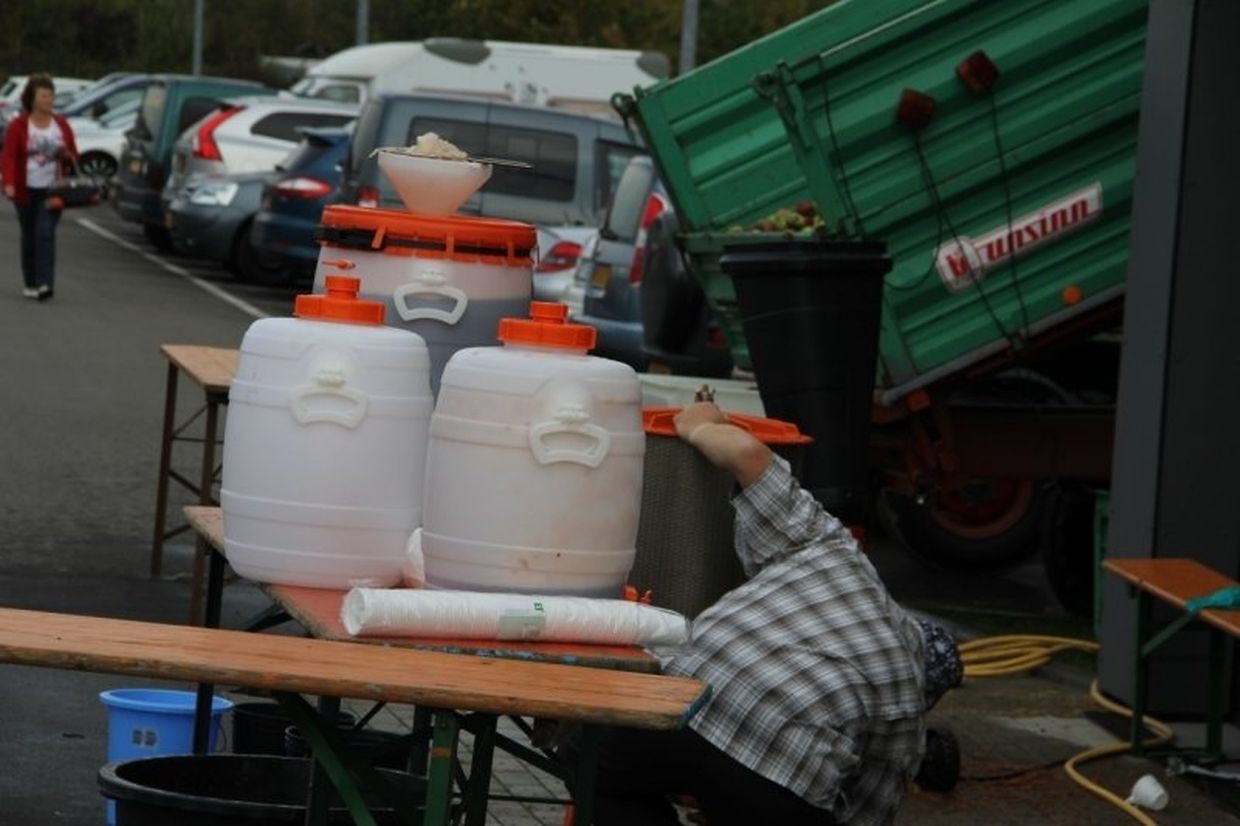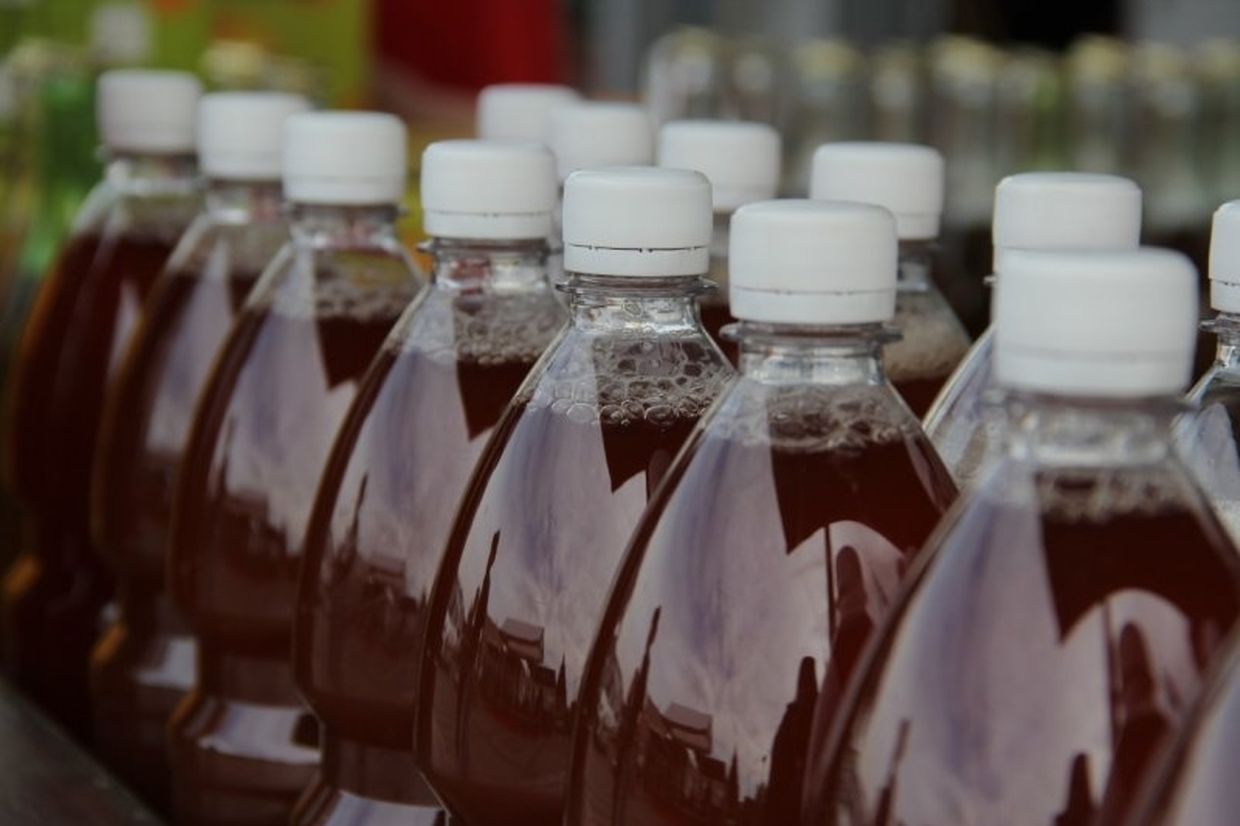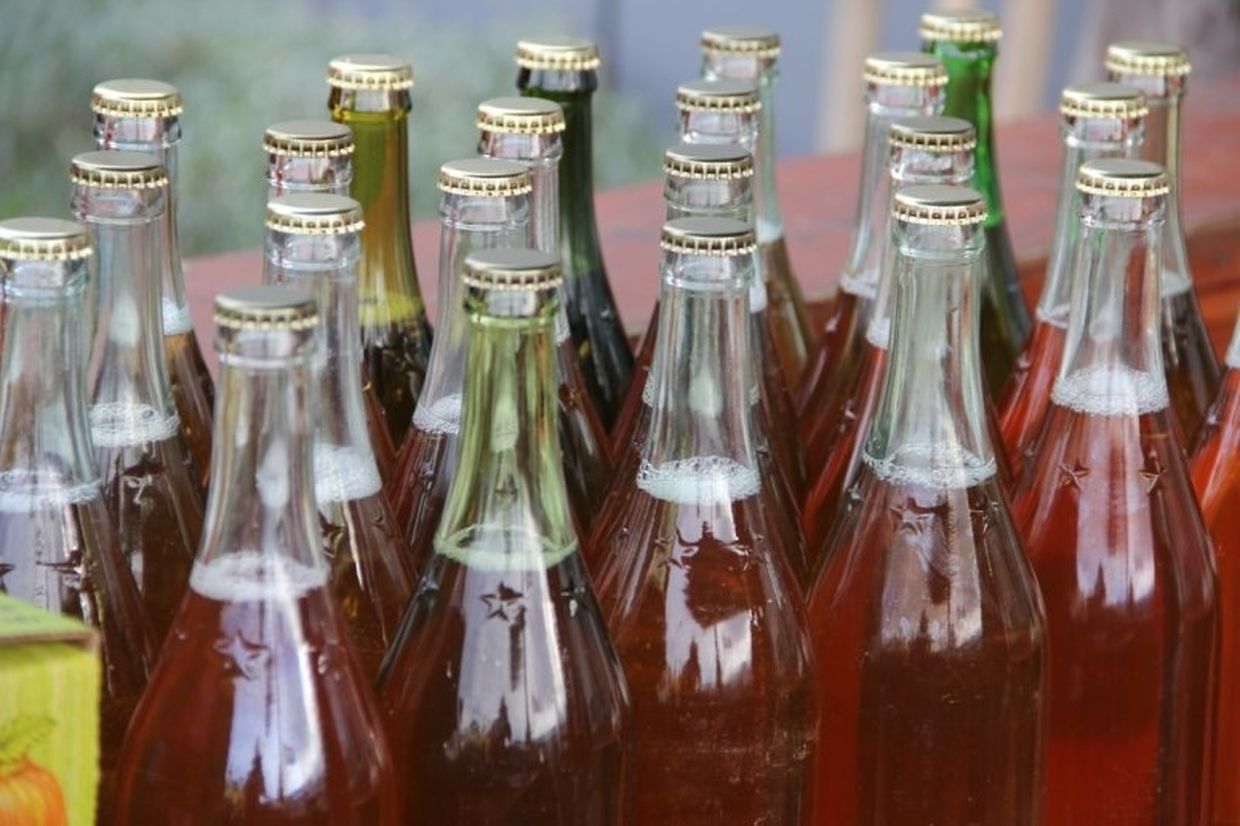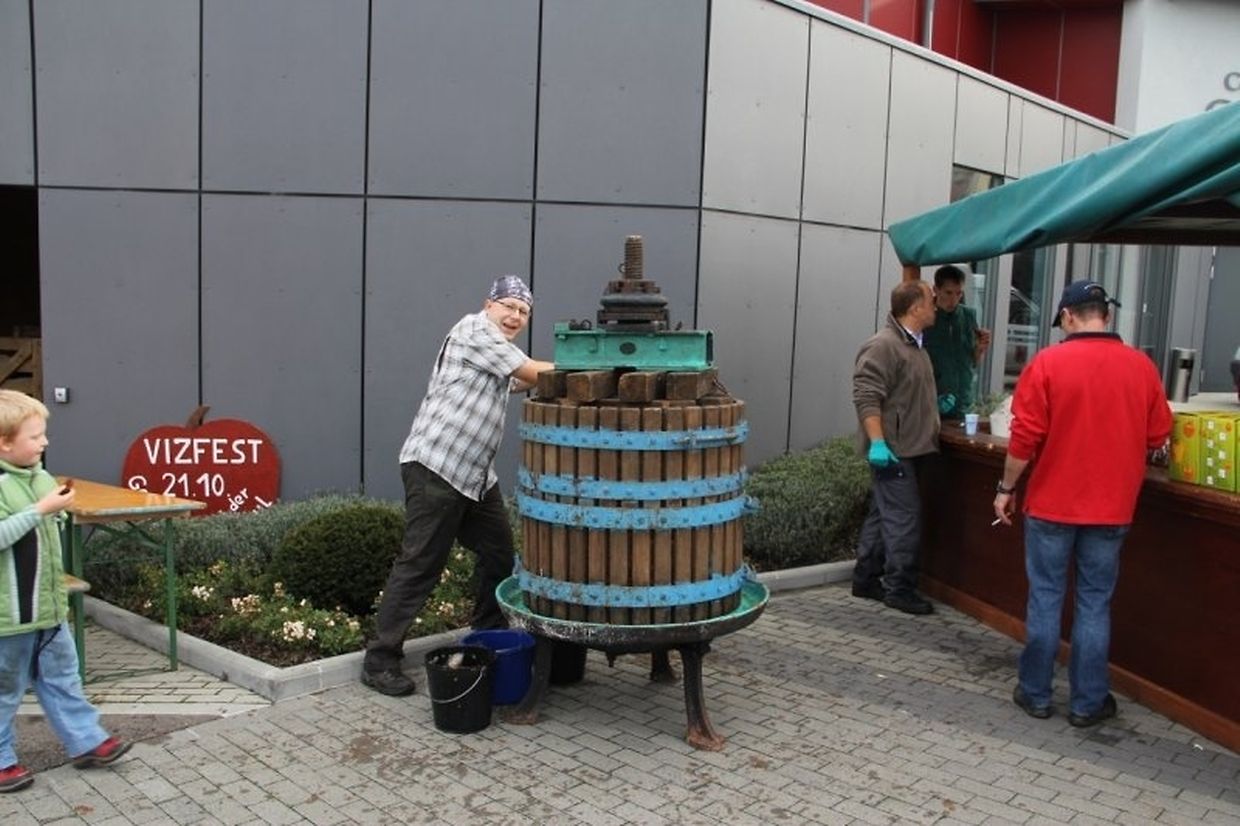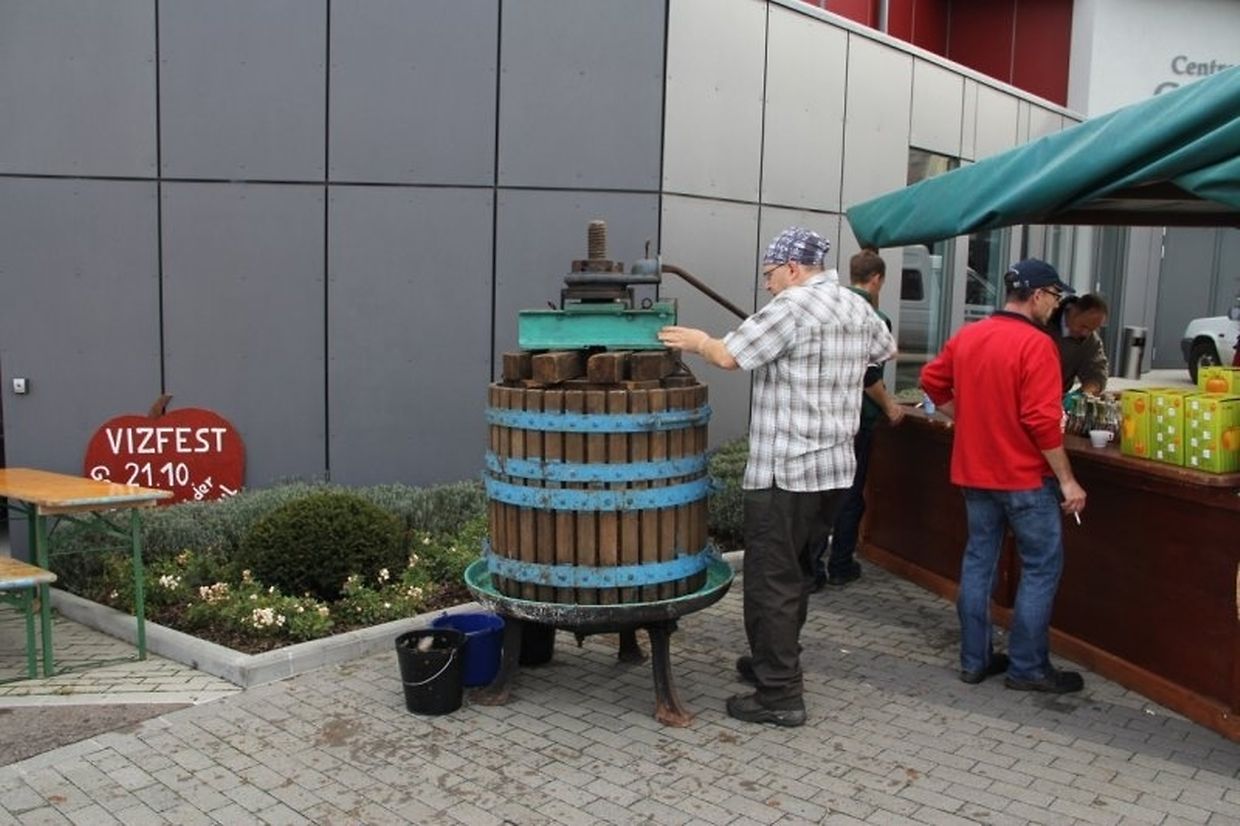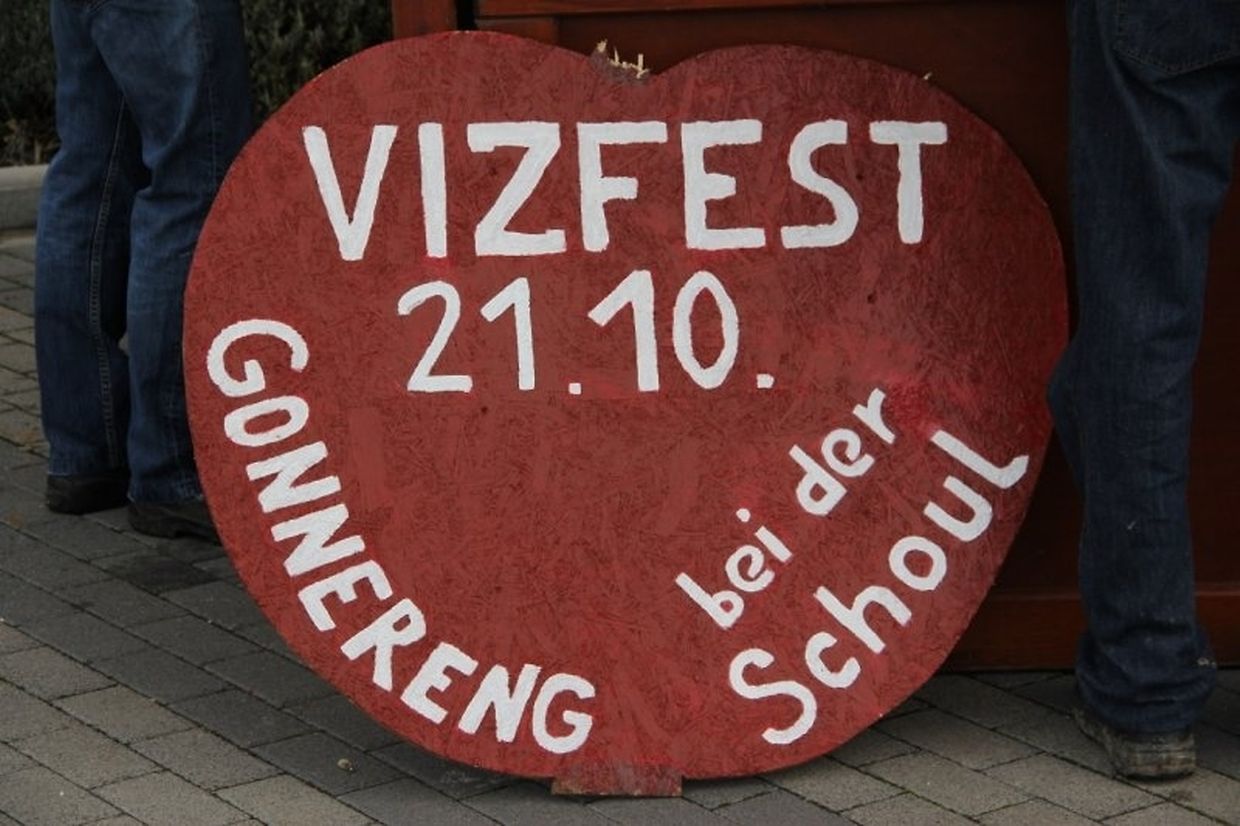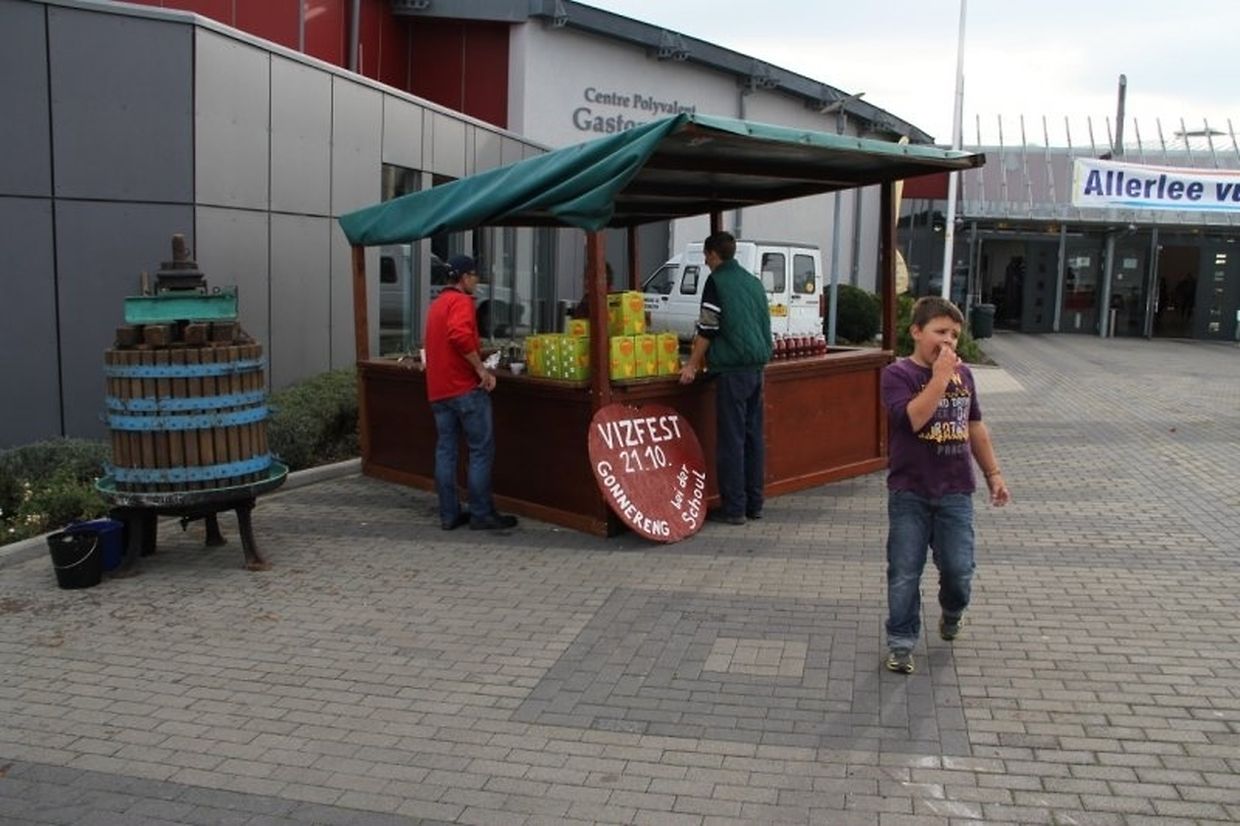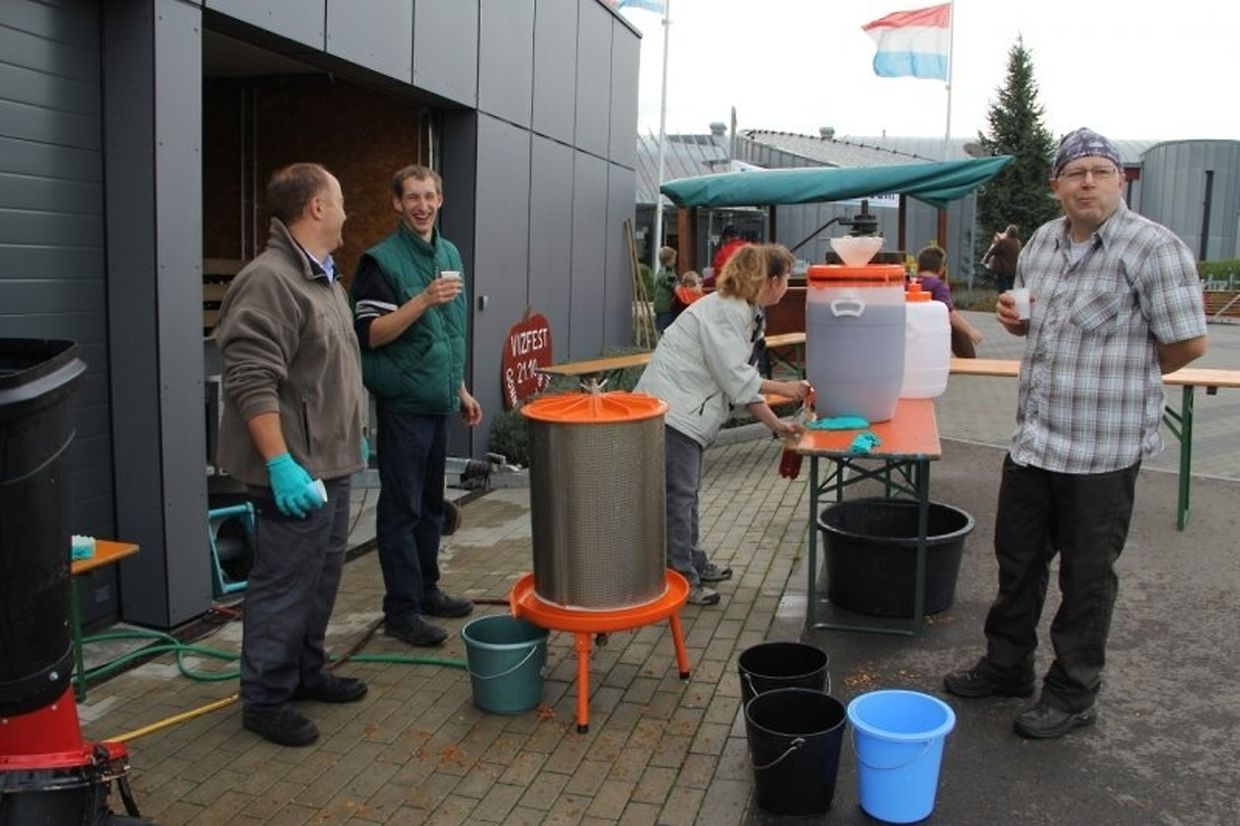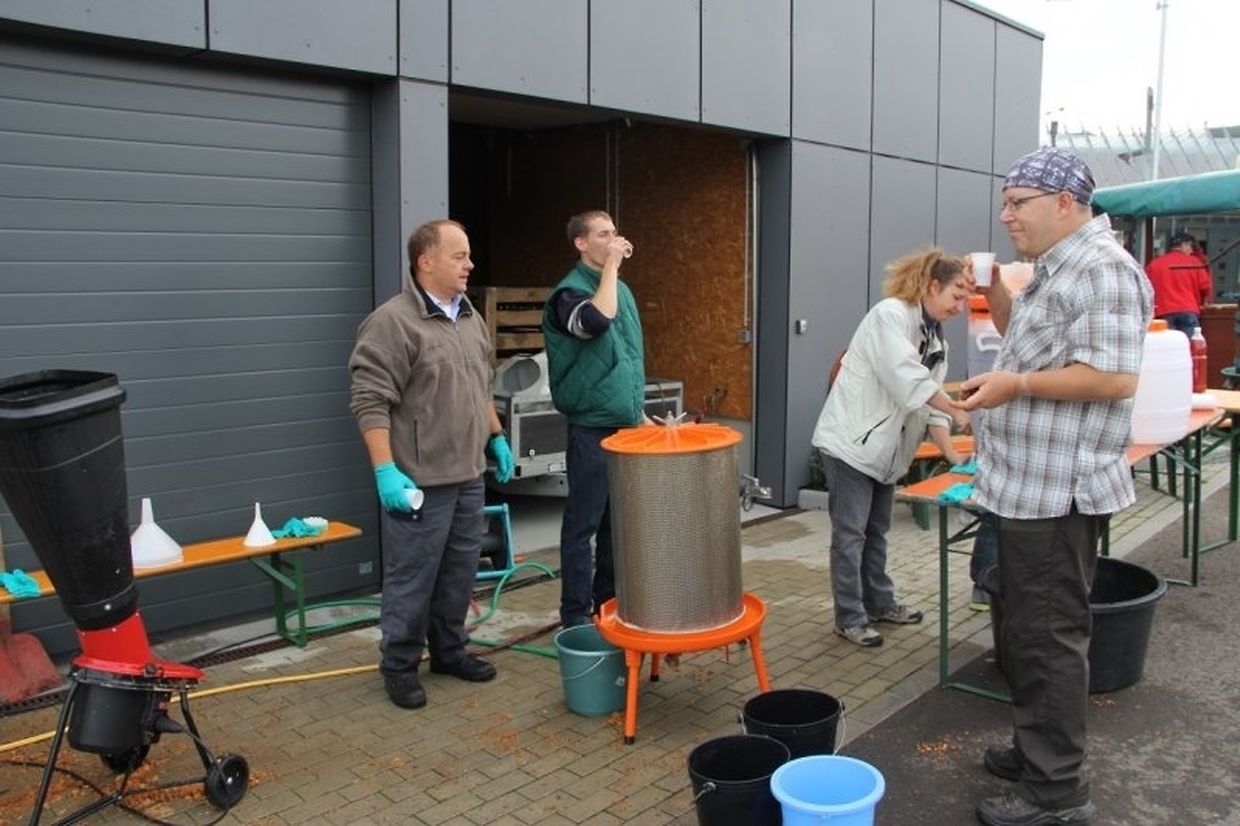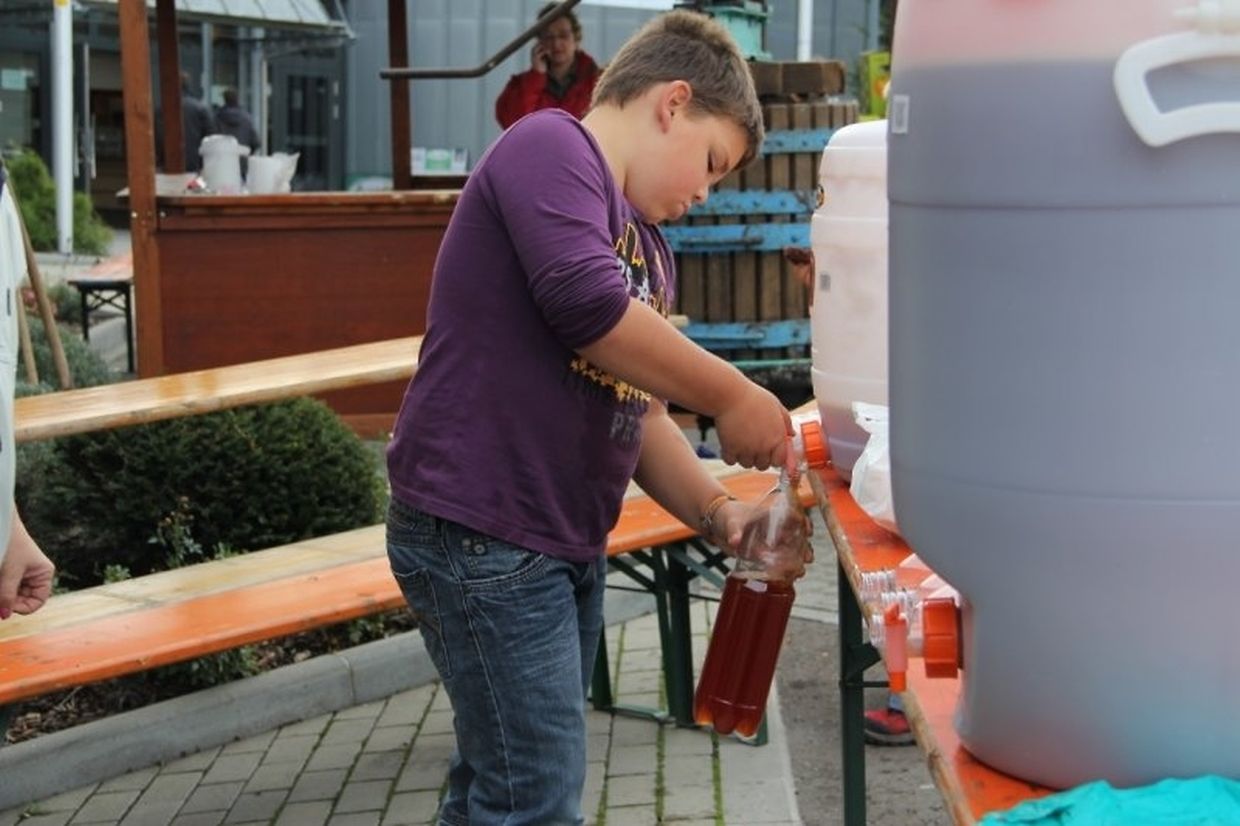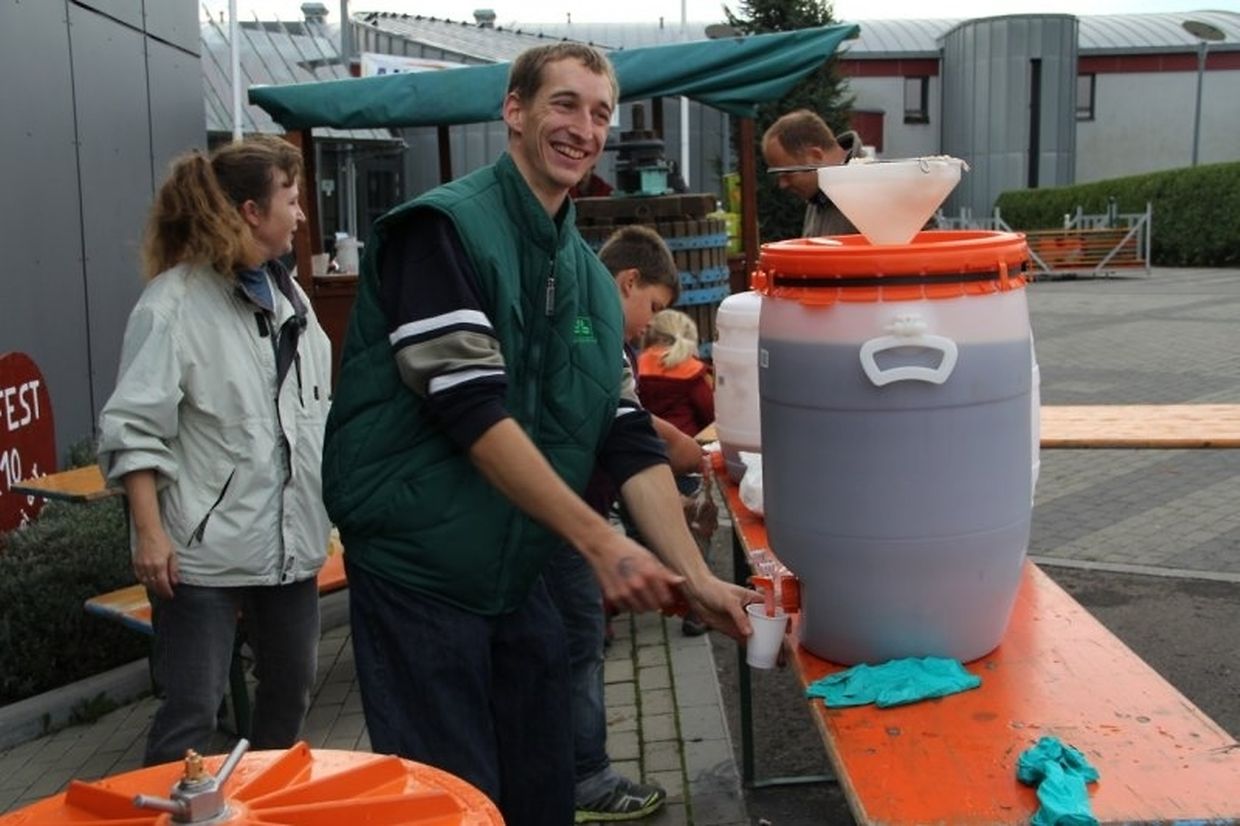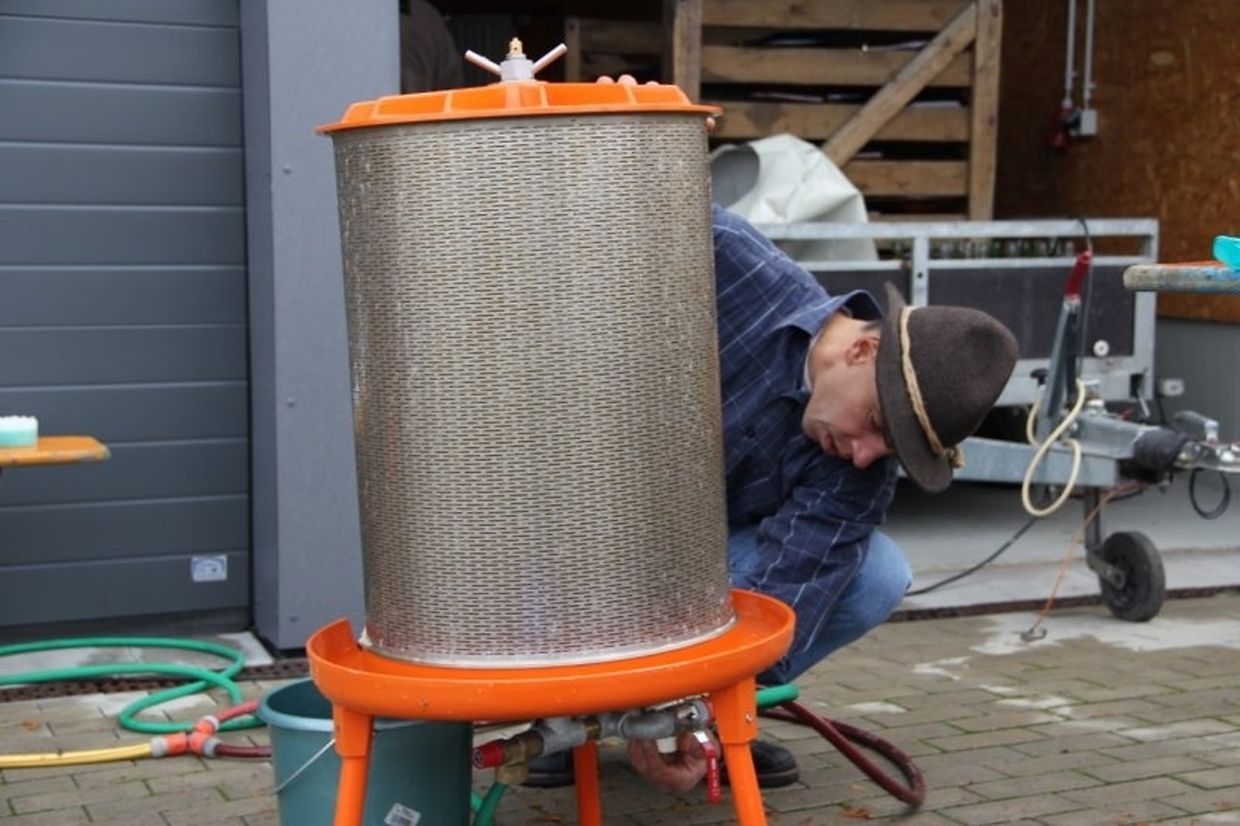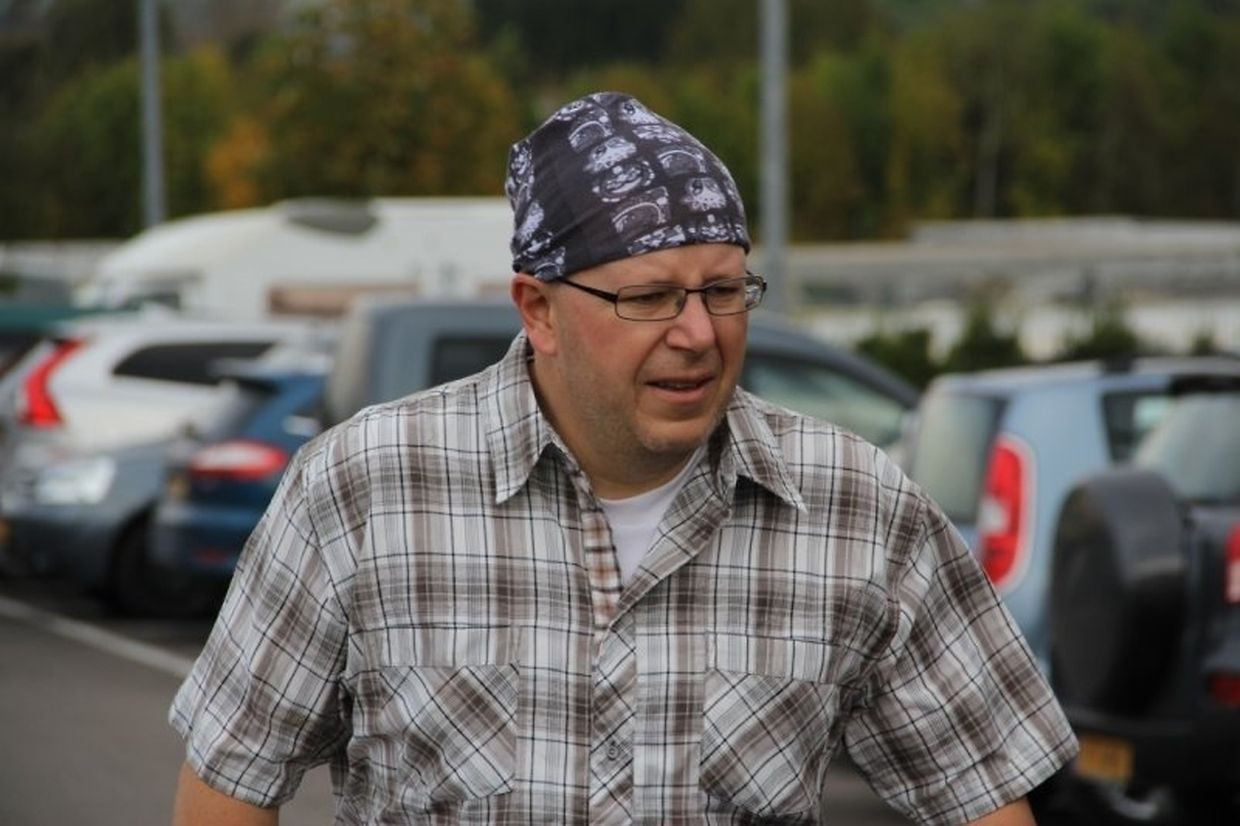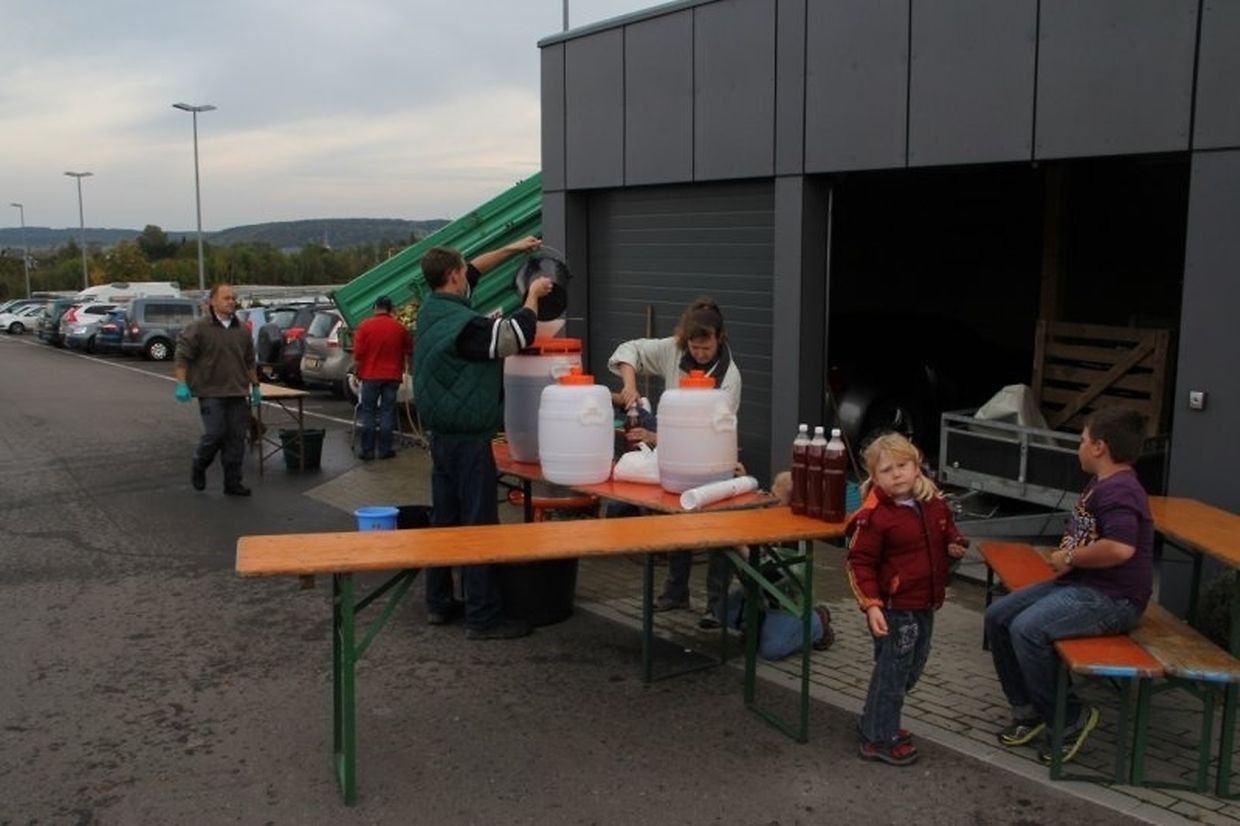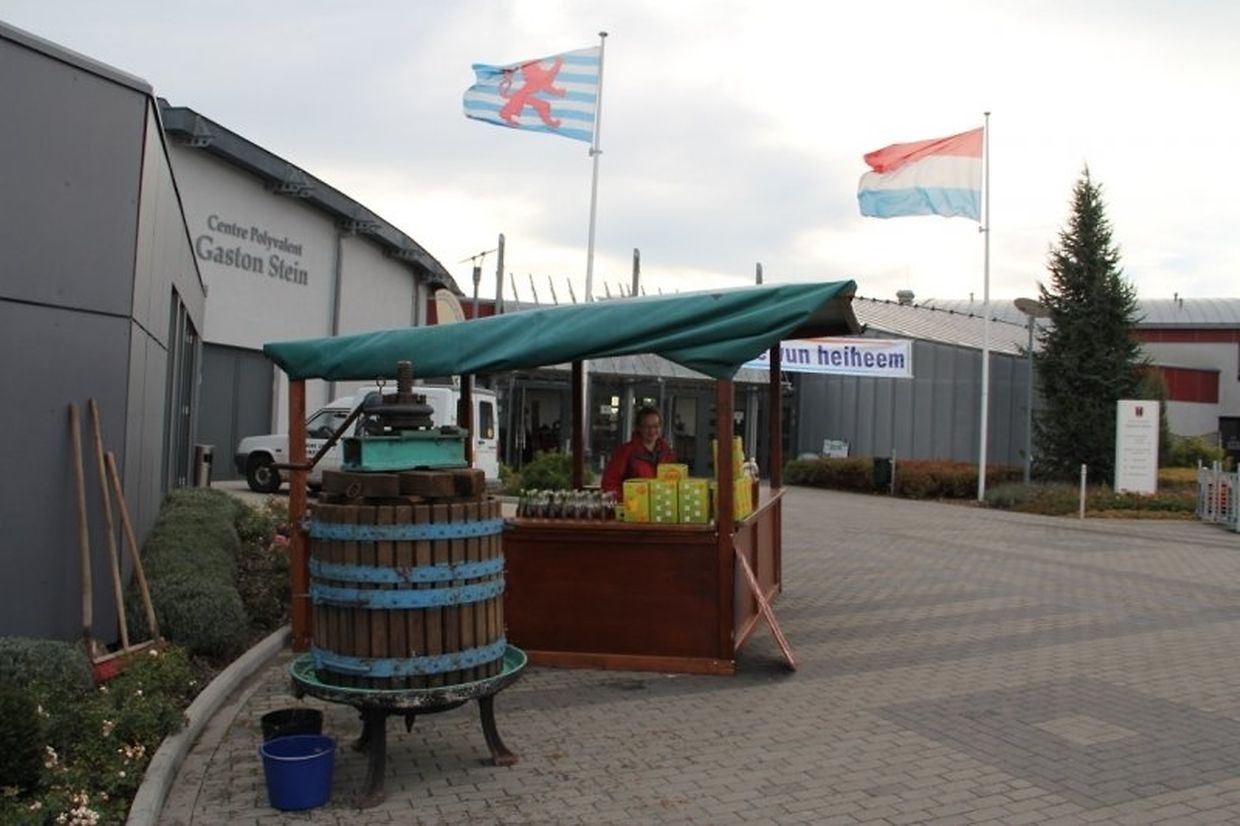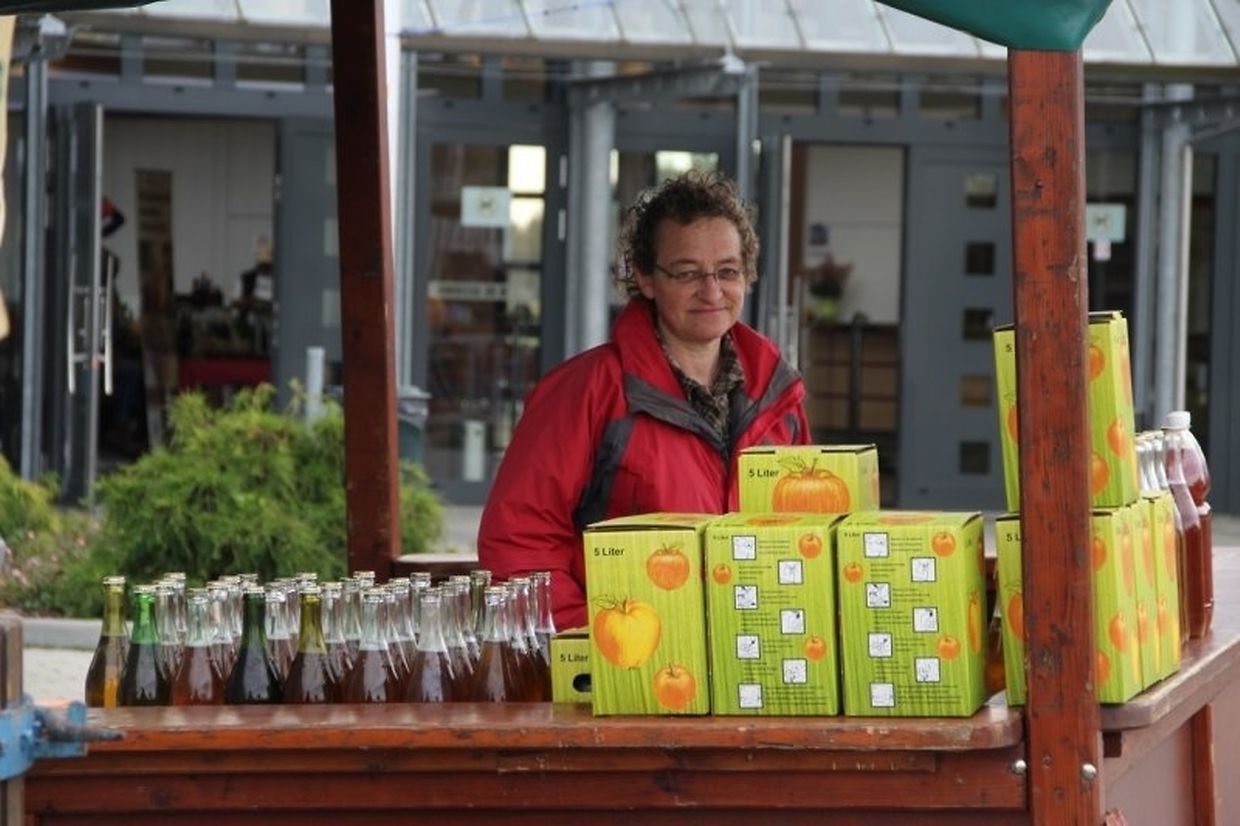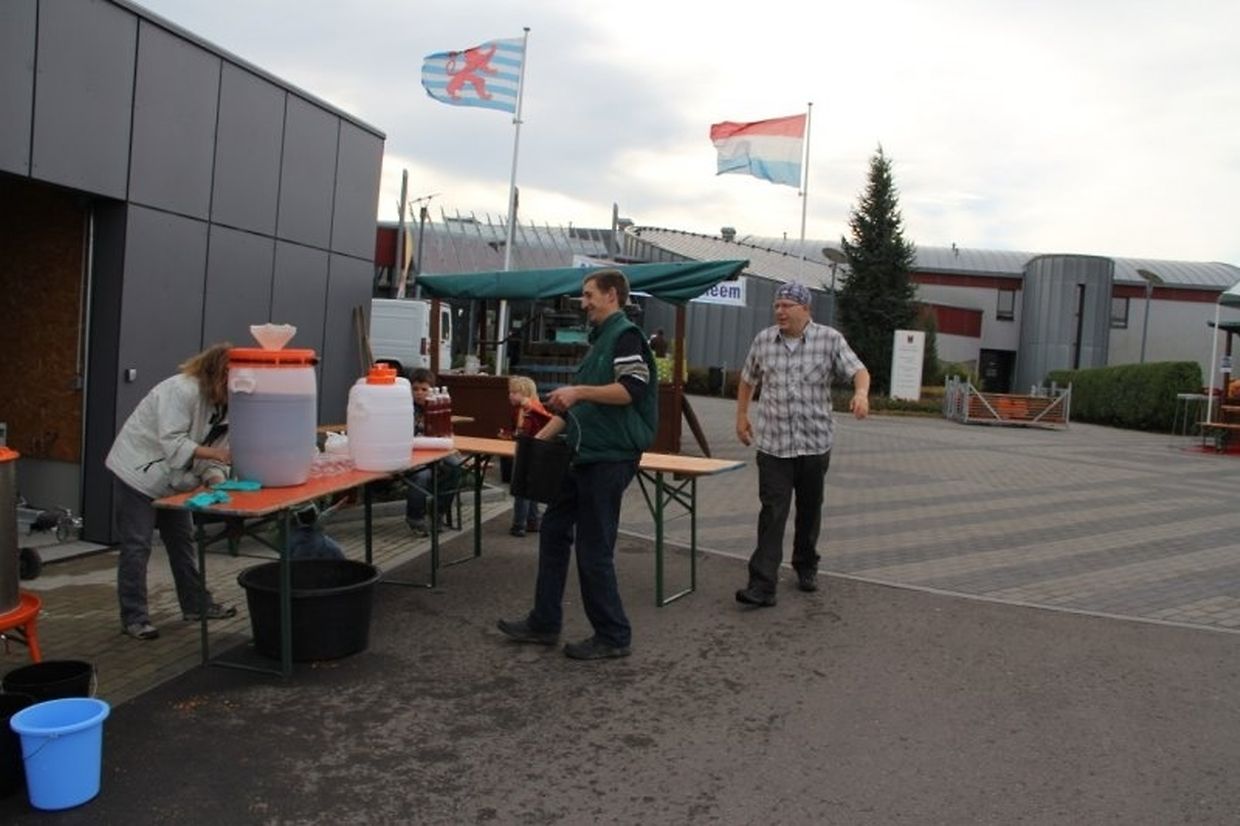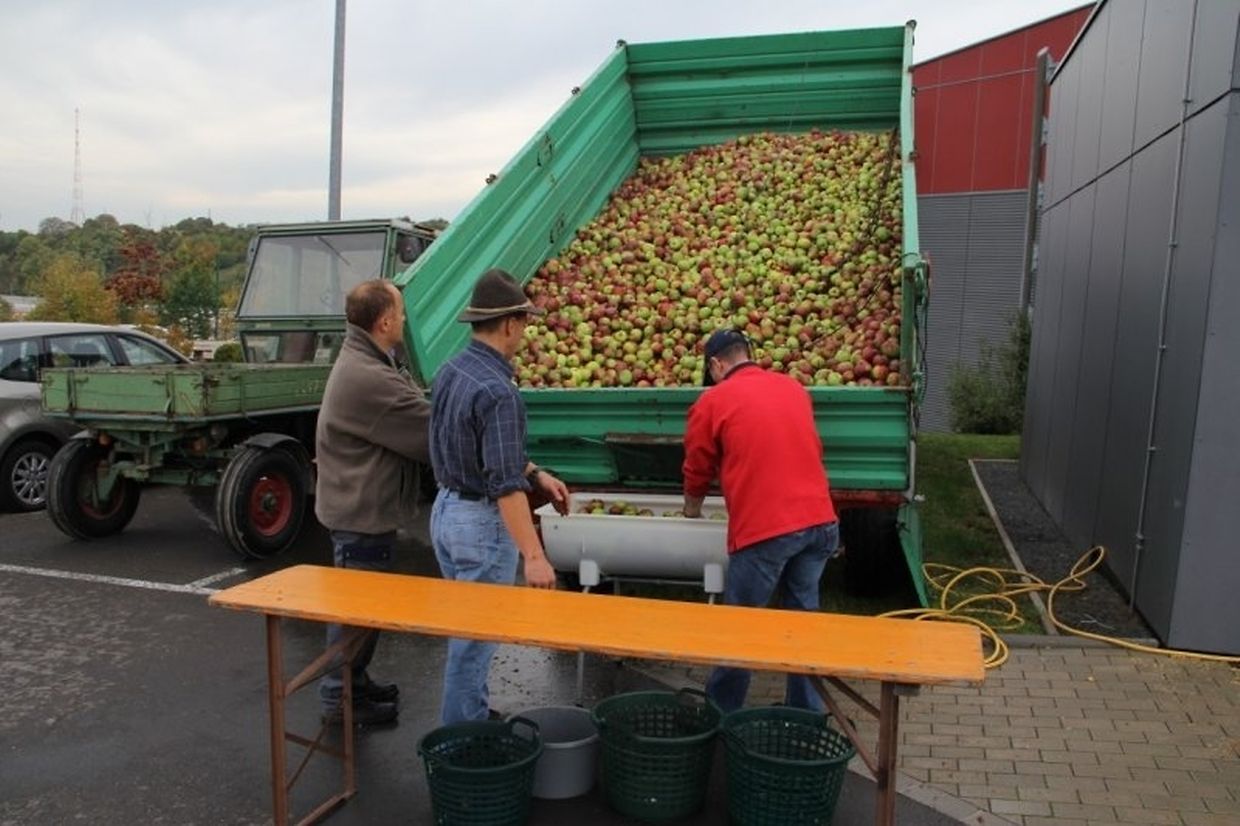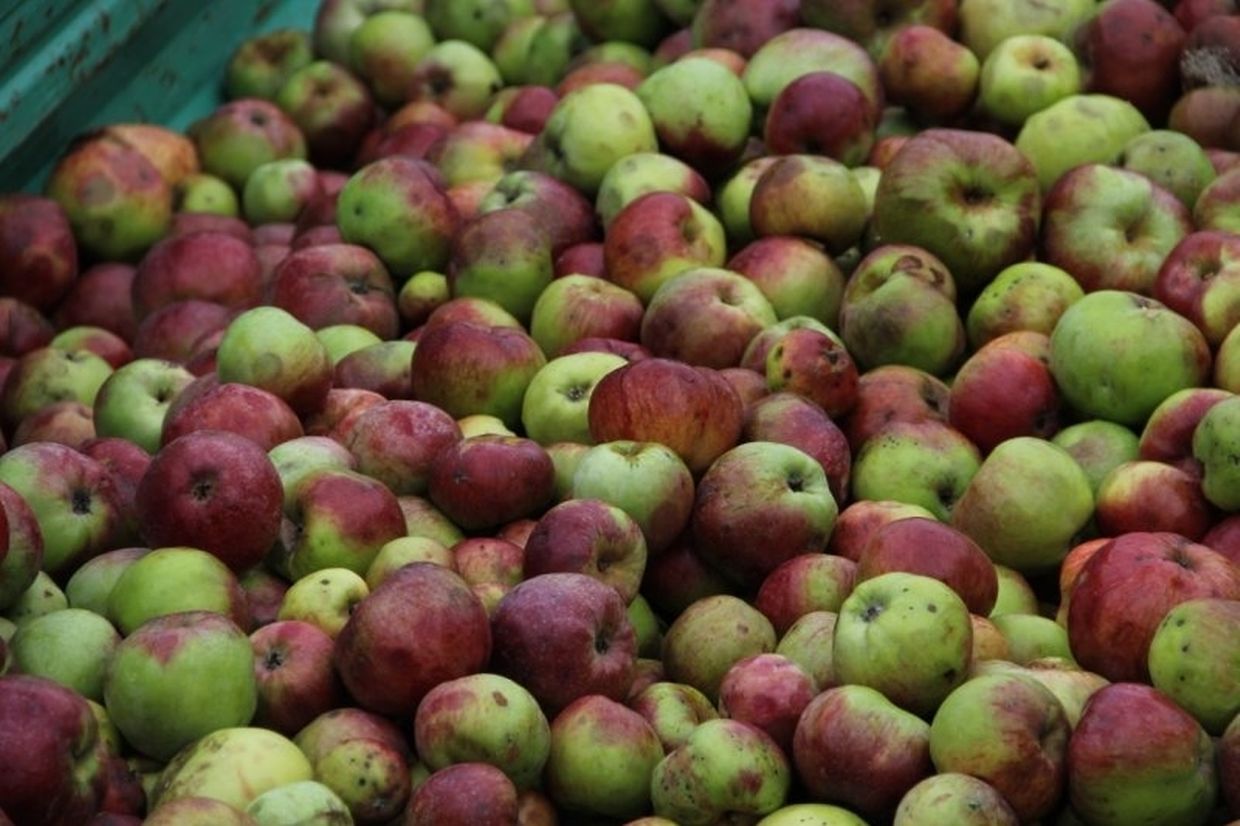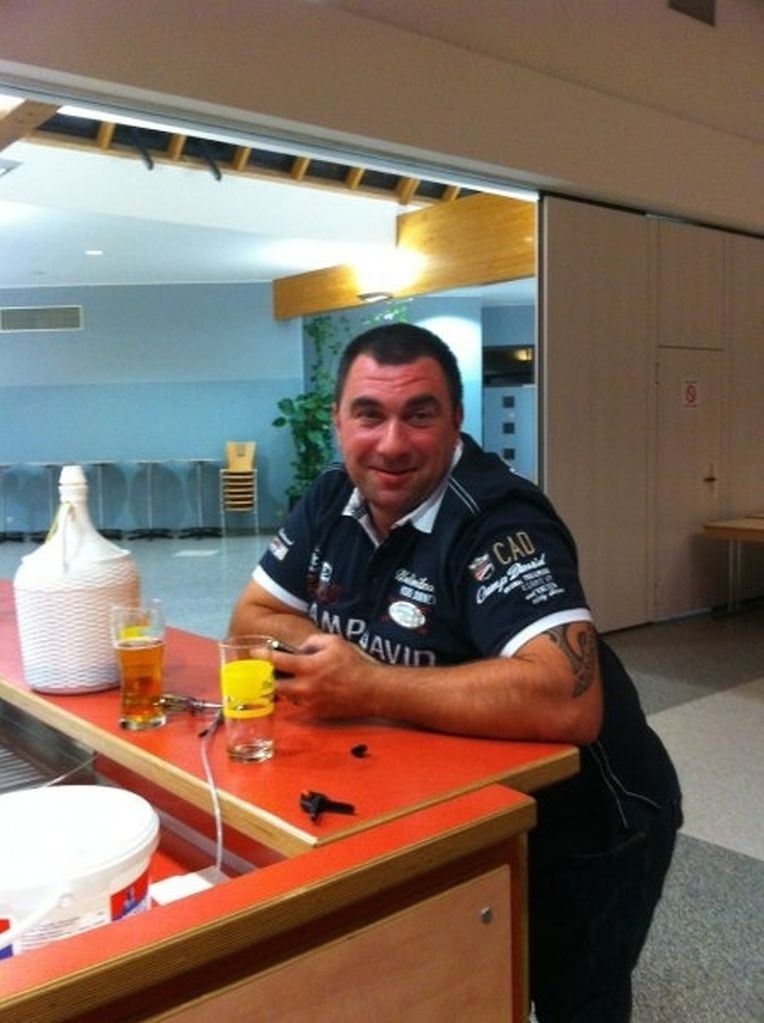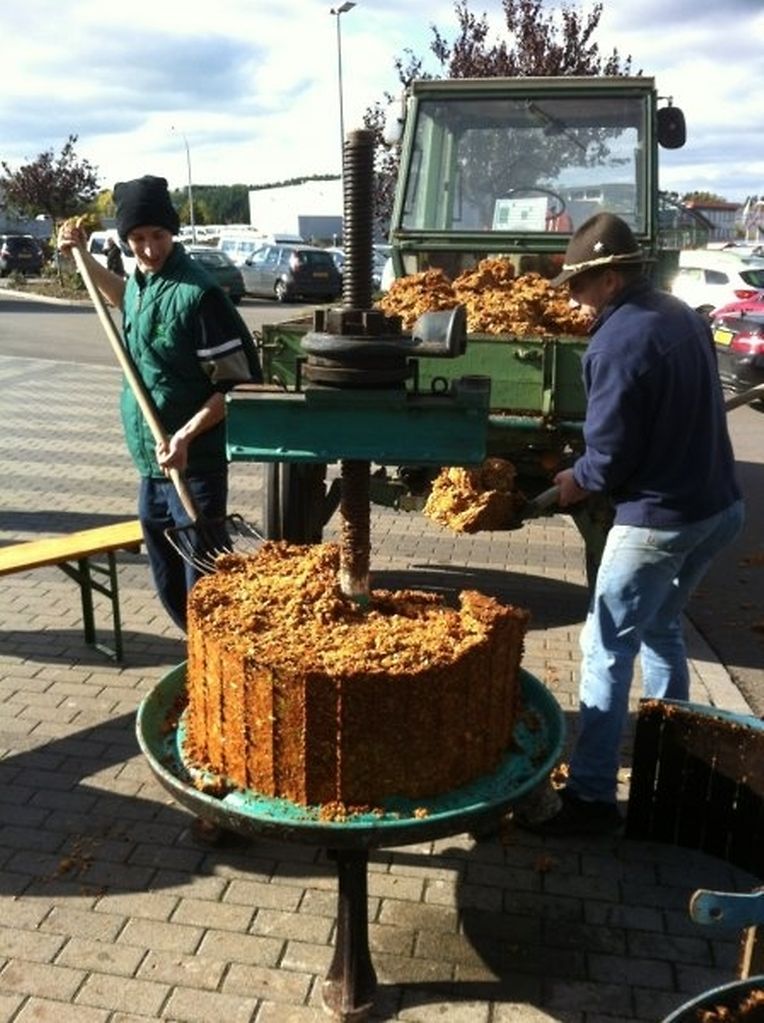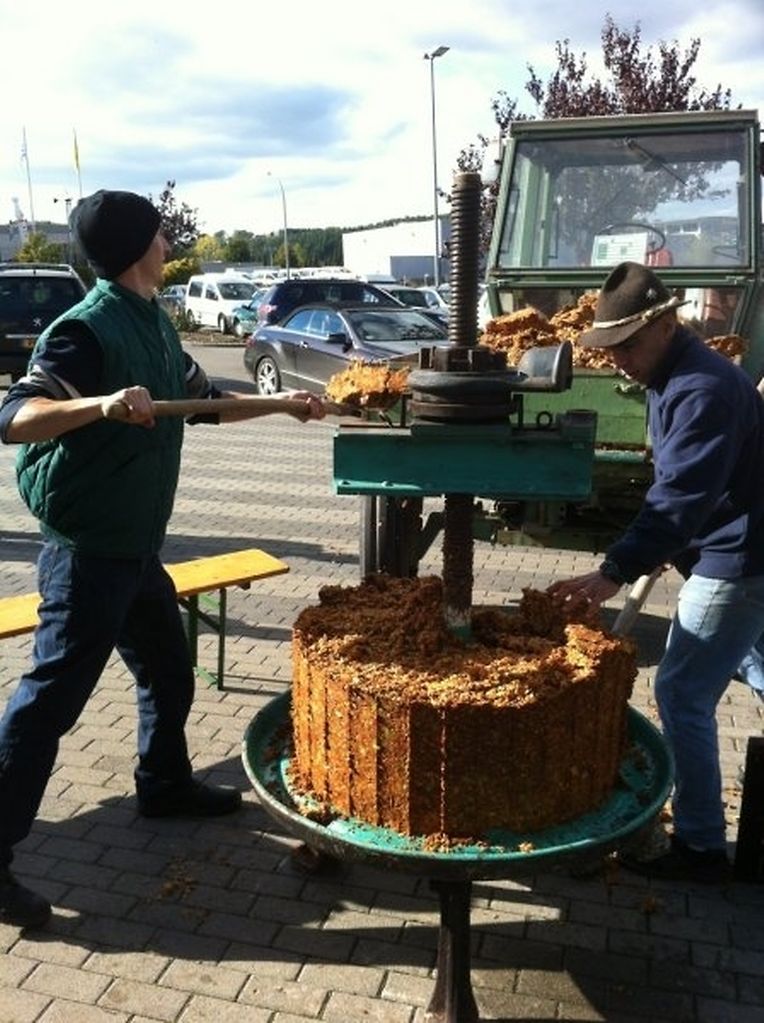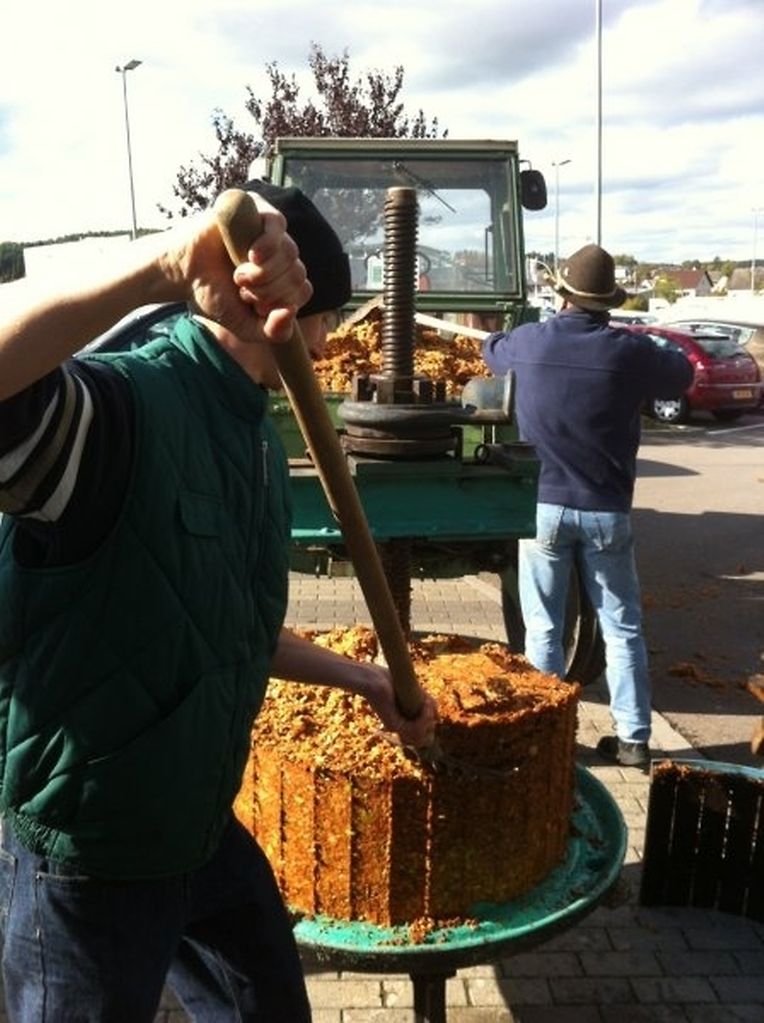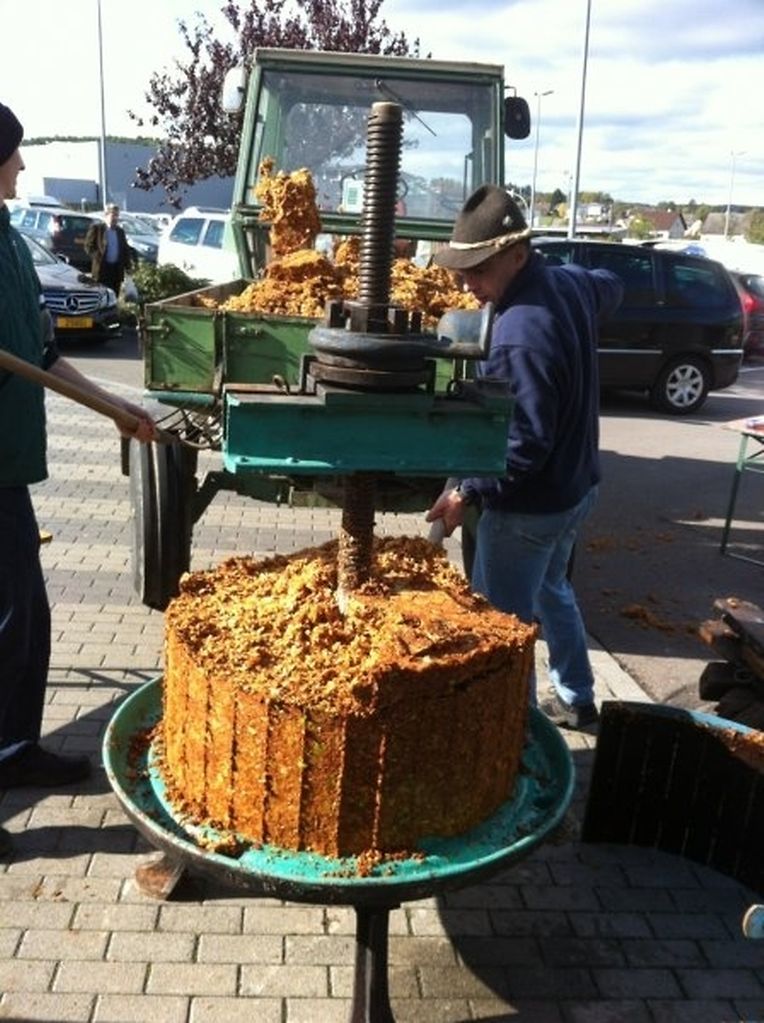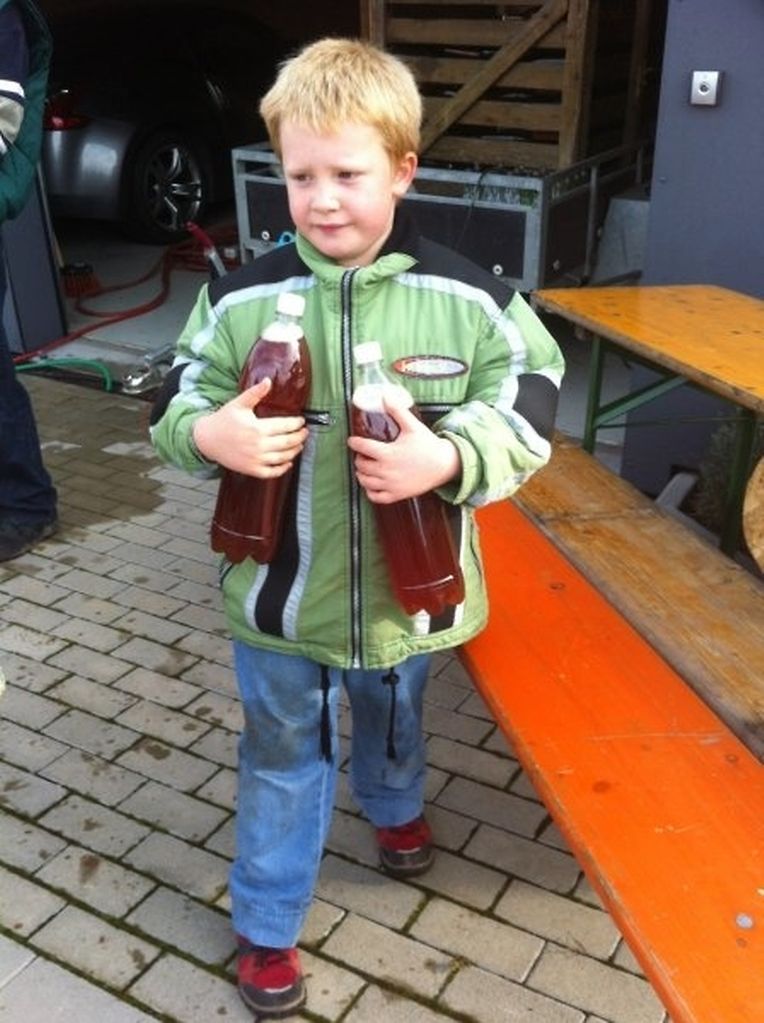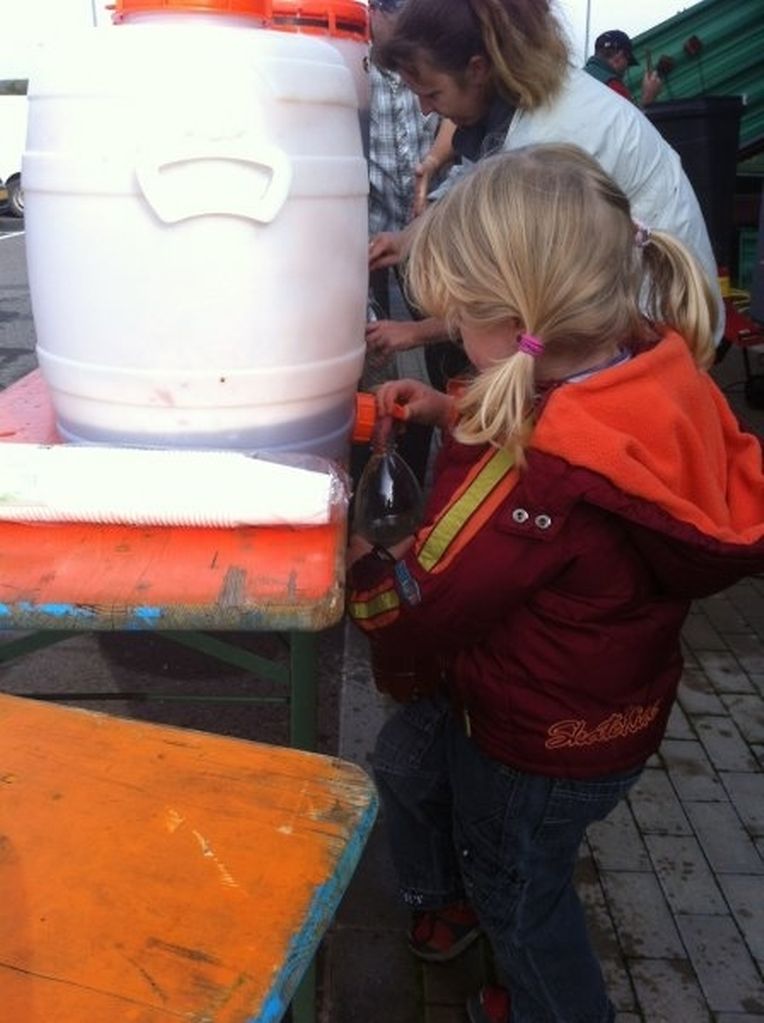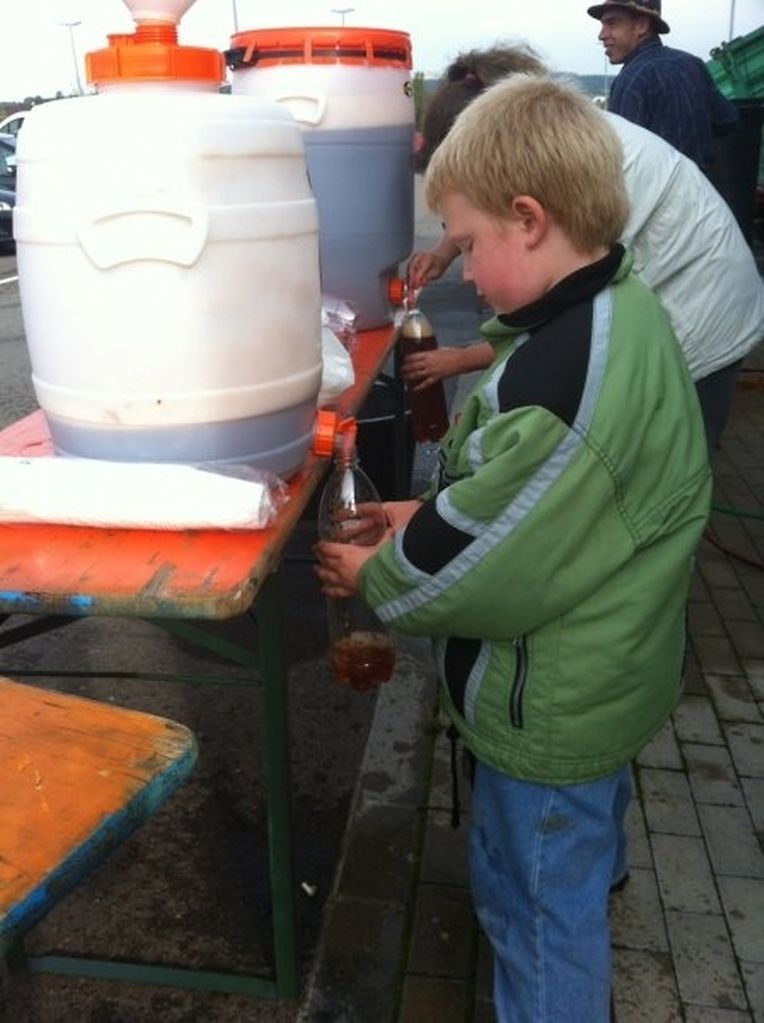 De Gonnerenger Duerfclub invitéiert Iech e Sonndeg, den 21. Oktober 2012 ab 11 Auer op hiert 5. Vizfest zu Gonnereng am Schoulhaff an am Theaterssall.
Mier verkaafen do agekachten Viez an 1l Glasfläschen (2€ + 0,25€ Vidange) an a 5l Bag in Box (9 € ouni Vidange). Ausserdem gött den ganzen Daag frëschen Viez gepresst, deen der an 1,5l Plastikfläschen (2,5 €) könnt kaafen. Am Frigo hält den fröschen Viez sech gudd eng Woch ier en ufänkt méi sprötzech ze ginn.
Möttes gött et en leckeren Menü an de ganzen Daag duerch gött et Gegrills a Fritten.
Menu : 1/2 Poulet fir 13€ an Fierkelshämmchen fir 16 €, begleet mat gebootschten Gromperen an Zalot.
Reservatiounen per E-Mail op duerfclubgon@pt.lu oder hansenb@pt.lu oder no 18 Auer um Telefon 787 666 oder 787 589
Le "Gonnerenger Duerfclub" vous invite pour le dimanche 21 octobre 2012 à partir de 11h à son cinquième "Vizfest" qui se tiendra dans la cour de récréation de l'école primaire ainsi que dans la salle de théâtre à Gonderange.
Nous vendons du jus de pommes pasteurisé en bouteilles en verre de 1l (2€ + 0,25€ Vidange) et en Bag in Box de 5l (9 € sans Vidange). De plus, nous allons presser du jus de pommes frais durant toute la journée que vous pourrez acheter en bouteilles en plastique de 1,5l (2,5 €). Au frigo le jus de pommes frais se garde facilement une semaine avant qu'il ne commence à piquer.
Pendant toute le journée il y aura également des grillades et des frites et à midi, nous vous proposons un menu appétissant :
1/2 Poulet à 13€ et un jambonneau à 16 €, accompagnés de pommes de terre rôties et de salade.
Reservations par E-Mail aux adresses duerfclubgon@pt.lu ou hansenb@pt.lu ou encore au téléphone après 18 heures aux numéros 787 666 ou 787 589.
The "Gonnerenger Duerfclub" invites you to its fifth "Vizfest" on October 21st 2012 from 11 a.m. on which is held at the schoolyard of the primary school as well in the festival room at Gonderange.