Benefizkonzert des Godbringer Mandolinenvereins "La Lyre"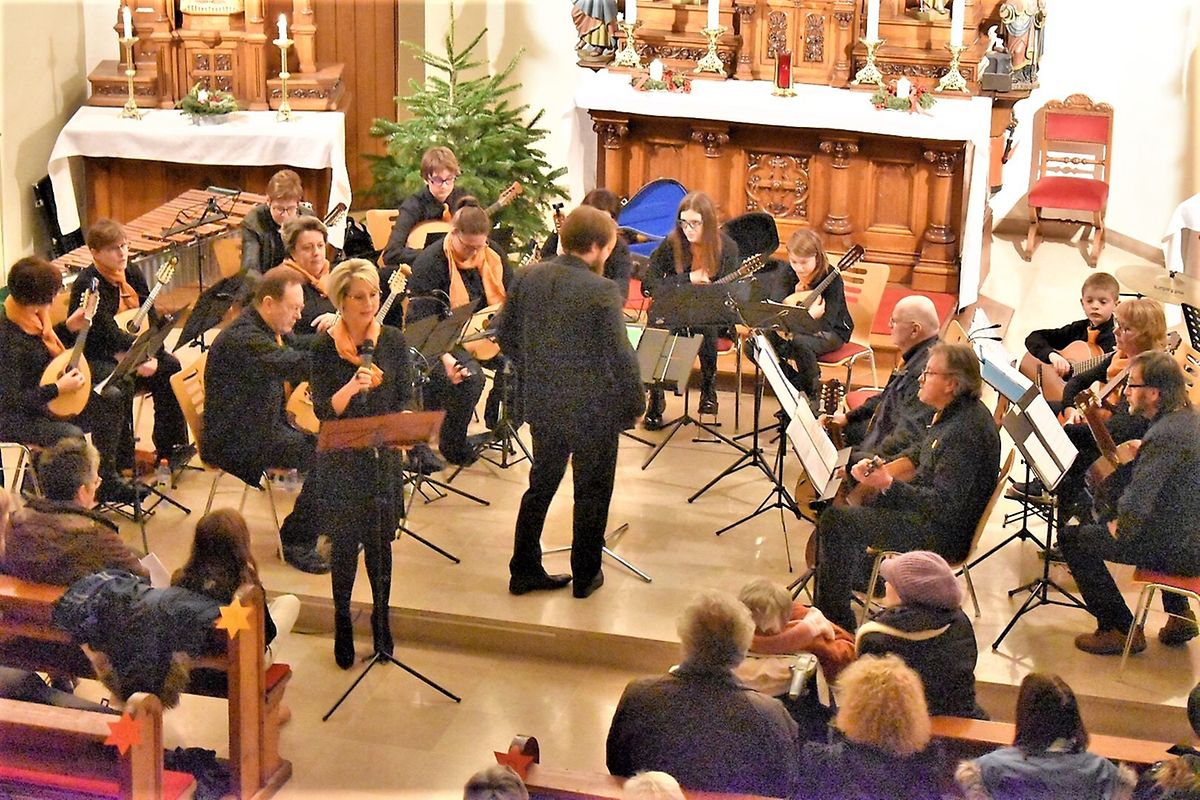 (de) Picture Gallery
pictureGallery.inviteToScroll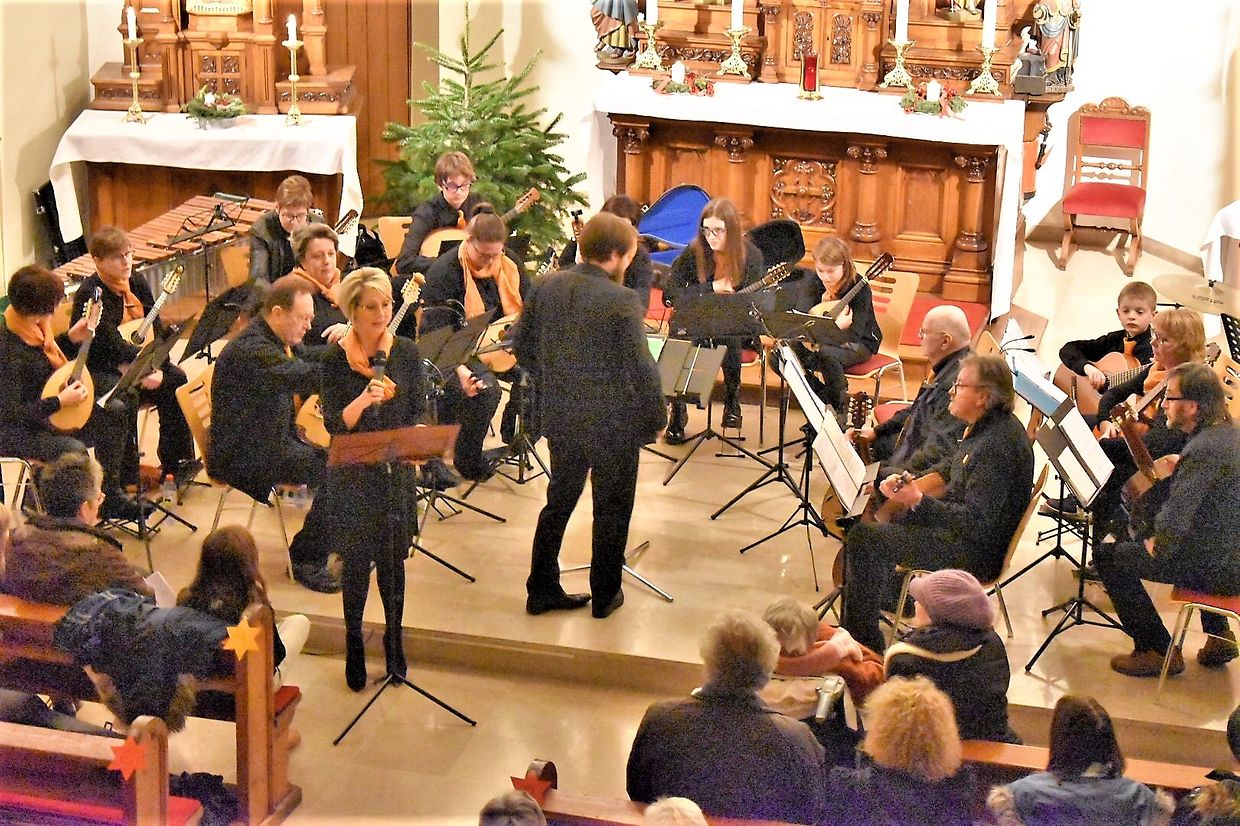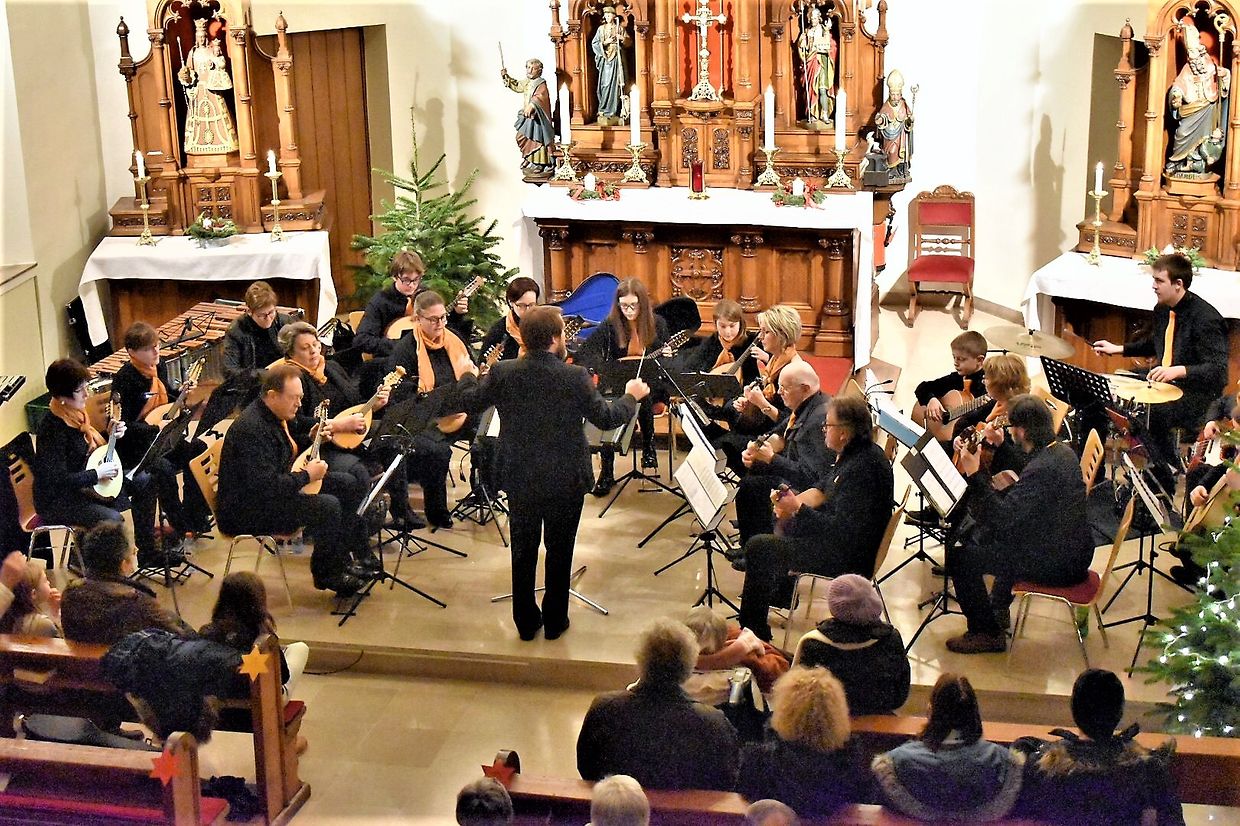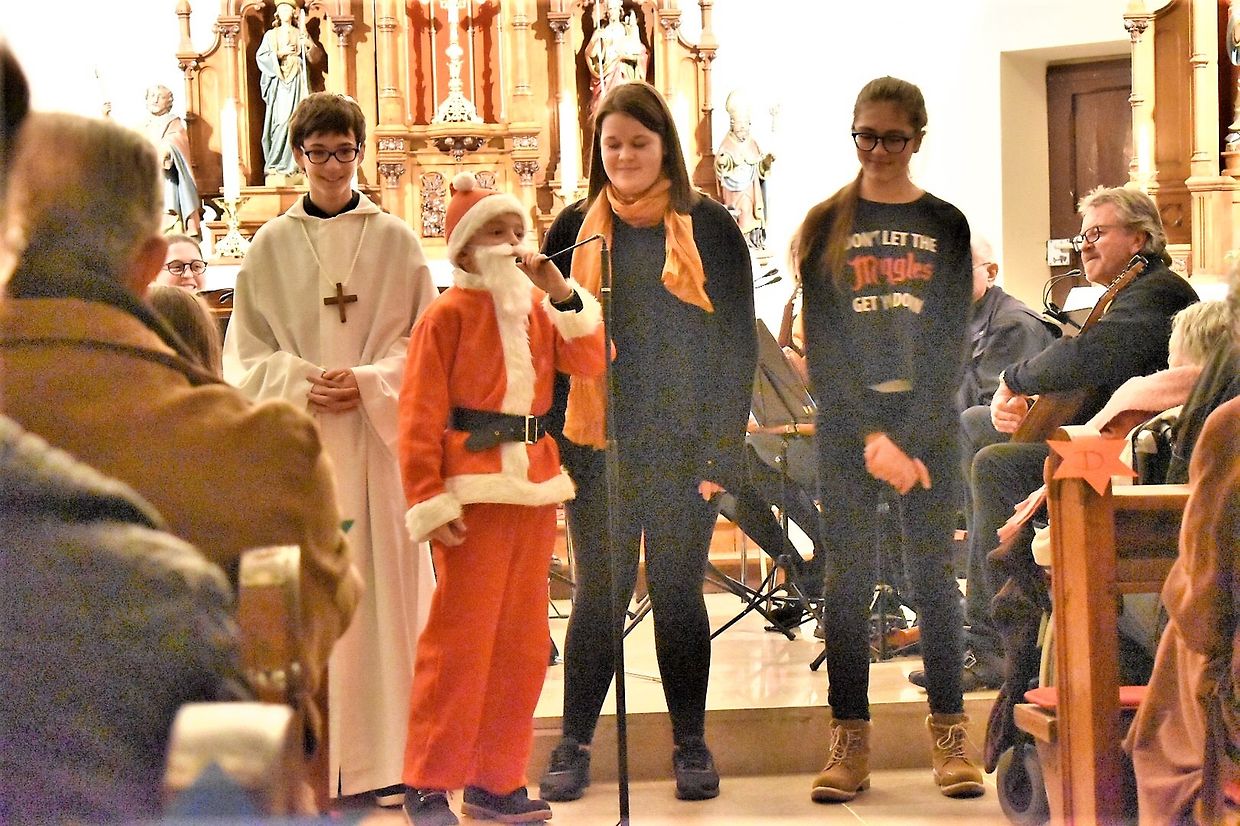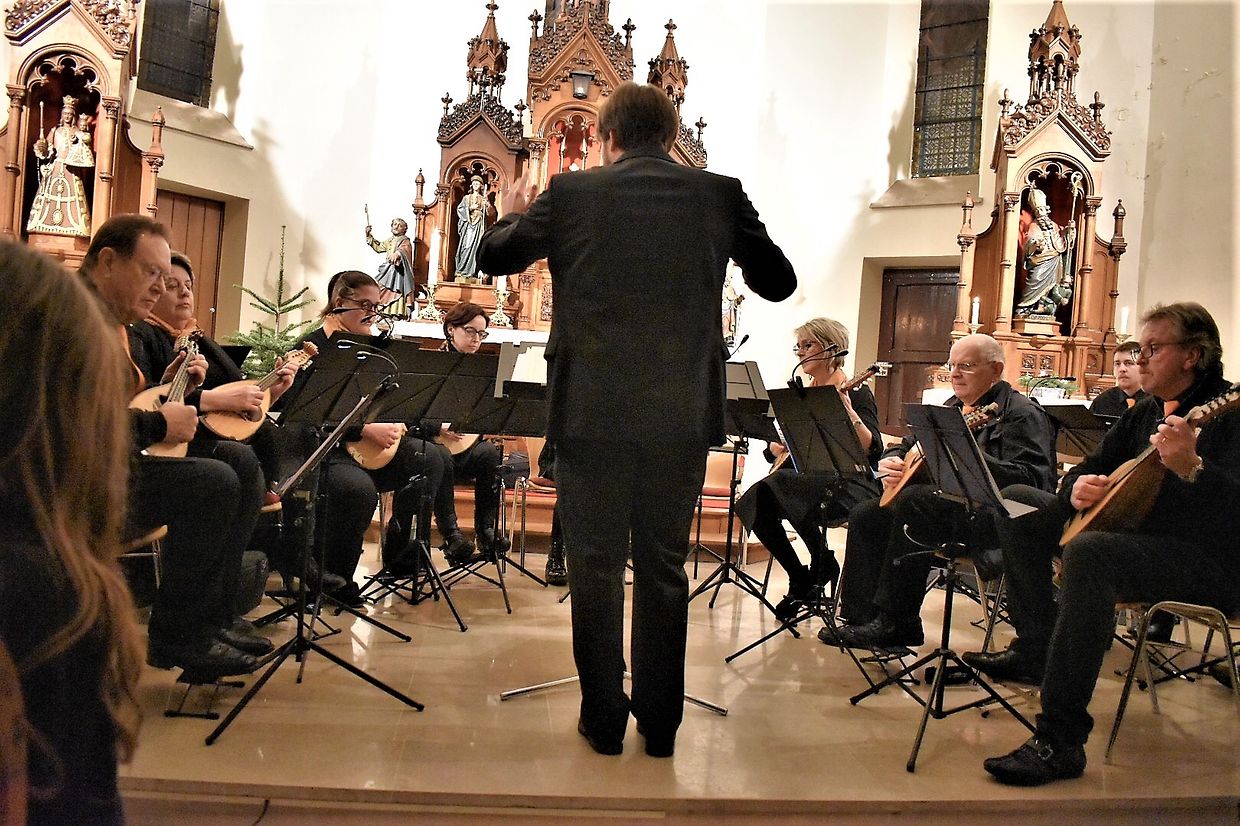 Das diesjährige, äusserst gut besuchte Benefiz-Adventskonzert des Godbringer Mandolinenvereins "La Lyre", in der Godbringer Kirche , wurde dieses Jahr zugunsten der Vereinigung " Zak" (zesummen aktif) abgehalten. Diese Vereinigung setzt sich für inklusive sportliche und kulturelle Zusammenarbeit zwischen Behinderten und nicht Behinderten, vor allem Jugendlichen ein.
Den Anfang des Konzertes machte das Jugendorchester mit Gospel- und zeitgenössischen Stücken. Ausserdem begeisterten die Jugendlichen mit einigen, zum Teil lustigen, aber auch besinnlichen Vorträgen.
Das Orchester unter Leitung von Patrick Christen spielte neben den traditionnellen Weihnachts-und Adventsliedern auch Stücke von Bach (Kantate nr 5), Grieg (Peer Gynt) Leonard Cohen (Hallelujah mit Johny Thiel als Solist auf der Mundharmonika) sowie Carol of the Bells (arr. Boris Bagger). Die Zuhörer bedankten sich
mit lang anhaltendem Applaus für die Darbietung.
In ihrer Ansprache dankt Präsidentin Juliette-Schroeder-Clement Dechant Françis Erasmy für die Bereitstellung der Kirche und begrüsste dann die Vertreter von Gemeinderat und den anderen Vereinen. Sie lud alle Anwesenden nach dem Konzert auf einen kleinen Empfang im Probensaal ein, zum Dank für die ganzjährige Unterstützung, die die Bevölkerung von Ortschaft und Gemeinde ihrem Mandolinenverein zuteil werden lässt.
Direktorin Danièle Pauly dankte im Namen ihrer Vereinigung für die Spende zugunsten von Zak, und erläuterte dann kurz den Sinn von Zesummen aktif.