Techno meet's Classic…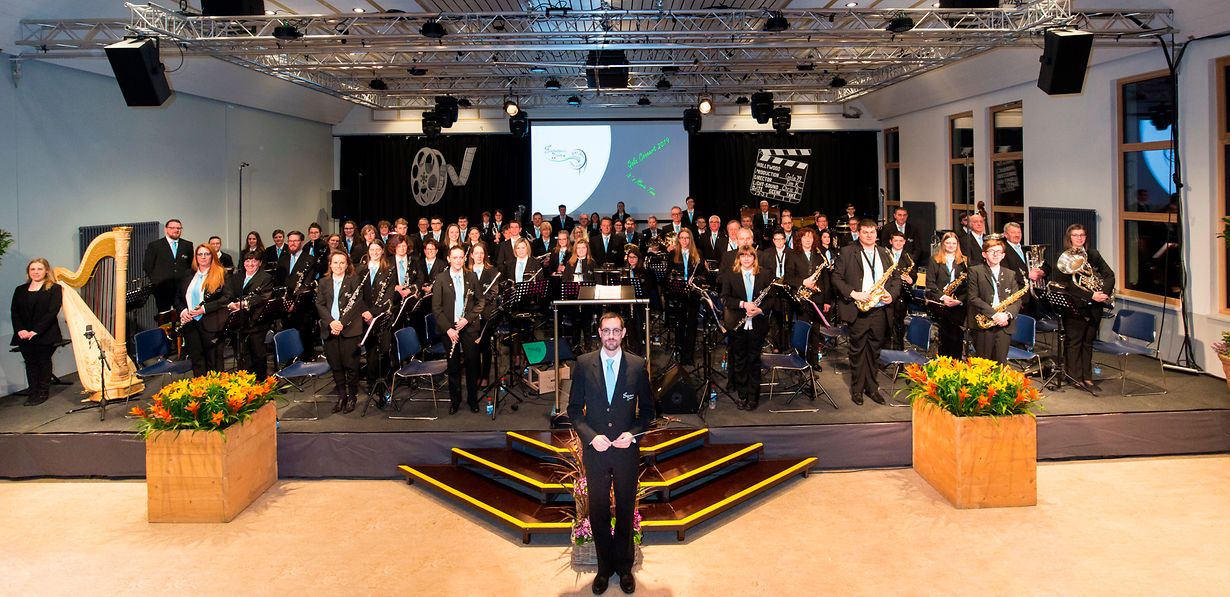 Mat de Gala Concert'en ass d'Foulschter Musik an d'100 Joer Feierlechkeete gestart. Wärend 2 Owender haten 550 Nolauschterer d'Méiglechkeet an de Genoss vun hirem Kënnen ze kommen. Kee bësschen midd, no 100 Joer, dat hunn si bewisen. Fir et mat de Wierder vun Nolauschterer ze soen : Gratulatiounen fir DEE Gala. Ganz flotte Programm a Respekt fir de Courage vun ärem Chef dem Tim Kleren fir mol e Programm ze bréngen deen een net schonn 100 mol héieren huet. Awer och de Courage an Kënnen vun de 72 Musiker muss een ervir hiewen fir mat op nei Weeër ze goen. Zwou an eng hallef Stonn konnten d'Nolauschterer de Gala genéisse mat : Olympic Fanfare and Theme – John Williams, duerno The Bermuda Triangle – José Alberto, an als Ofschloss vum éischten Deel, Mothership – Mason Bates. No der Paus koum dunn den Optrëtt vun der Jugendmusik ënnert der Direktioun vum Pol Wio. Si konnten Nolauschterer mat : How to train your Dragon – John Powell a mat Highland Legend – John Moss, fesselen, wat den Applaus bestätegt huet, an eréischt no enger Zugab hunn Si Bühn konnte verloossen. Fir déi jong Musiker war et bestëmmt nit einfach, spille Si jo all och an der "grousser Musik" mat.
Am zweeten Deel mat Film Animatioun ewéi : 20Th Century Fox Theme, Lost in Space – Claude Zeimes, Bond..James Bond, an zu gudder Lescht, 1805 – A Town's Tale vum Otto M Schwarz. Musiker mat hirem Chef sinn vun dem begeeschterte Publikum eréischt no zwou Zugabe vun der Bühn entlooss ginn.
Duerno , bei Schnittercher an engem gudde Patt ass bis an de fréie Moien zesumme gefeiert ginn.