Galakonzert der Harmonie municipale Luxembourg-Eich Eecher Musek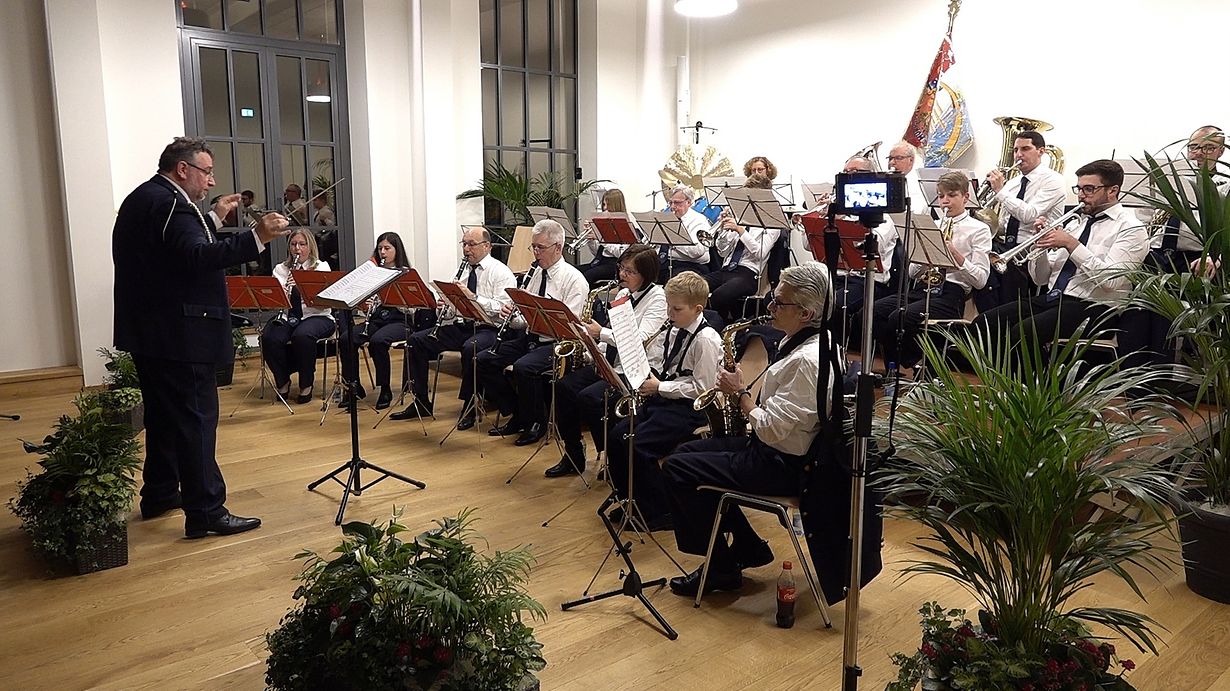 Die Harmonie municipale Luxembourg-Eich - Eecher Musek hatte zum diesjährigen Galakonzert in das sehr schön renovierte "Drescherhaus" in Dommeldingen eingeladen.
Unter der Leitung ihres Dirigenten Pierre Schyns wussten die Musikantinnen und Musikanten mit Werken wie u.a. Malbrouck Symphonie, Hans Zimmer Movie Milestones, Game of Thrones, The Beasty Band, Star Wars - The Force Awakens, The Beach Boys greatest Hits, James Bond Medley, Queen on Stage das Publikum zu begeistern.
In gewohnt professioneller Manier führte Antoinette Neyer-Koenig durch das musikalische Programm und wusste so manche lustige Anekdote oder Geschichte über die Komponisten und die Eecher Musek zu erzählen.
Die musikalischen Darbietungen wurden mit viel Applaus seitens des Publikums gewürdigt, das wiederum mit mehreren Zugaben verwöhnt wurde.