WW II / Alle Luxemburger Kriegsmonumente zusammengepackt in einem Buch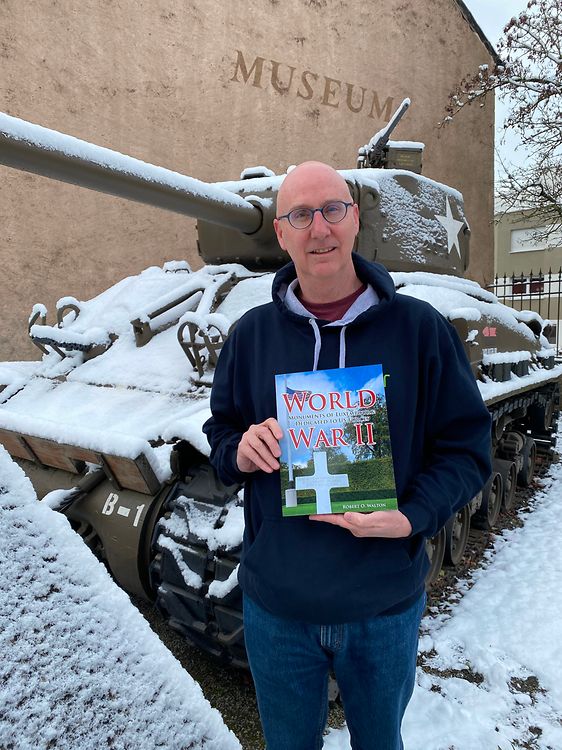 Luxemburg wurde 1945 aus dem festen Griff der Nazis befreit. Die Naziherrschaft forderte jedoch 5.700 luxemburgische Leben. Weitere 19.000 amerikanische Soldaten fielen in der Ardennenoffensive, die teils in Belgien und Luxemburgs Ösling ausgefochten wurde. Nach den verbitterten Kämpfen wurden diverse Erinnerungsorte erschaffen, um den Toten zu gedenken.
Doch wo gibt es solche Orte in Luxemburg? Vielen von uns dürfte wohl die eine oder andere Gedenktafel aus dem Heimatdorf bekannt sein. Oder wer ist noch nicht irgendwann mal auf dem Weg zum côntrole technique in Sandweiler an der Abbiegung zum amerikanischen Soldatenfriedhof vorbeigefahren?
Der gebürtige US-Amerikaner Robert O. Walton ging einen Schritt weiter: Er reiste durch ganz Luxemburg und erstellte ein Buch in dem sämtliche Kriegsdenkmäler und Gedenkstätten Luxemburgs aufgelistet sind. Die Liste wird mit reichlich Bildmaterial illustriert und die Standpunkte aller Erinnerungsorte werden genau angegeben. So kann jeder die Denkmäler ohne langes Umherirren selbst aufsuchen.
Wie der Titel des Buches ‒ World War II. Monuments of Luxembourg dedicated to US Forces ‒ angibt, ist das Werk den in Luxemburg gefallenen US-Soldaten gewidmet. Dieses 177-seitige Aufarbeitungswerk ist jetzt im Muséee National d'Histoire Militaire Diekirch erhältlich.