"The Best of Movies" an der Philharmonie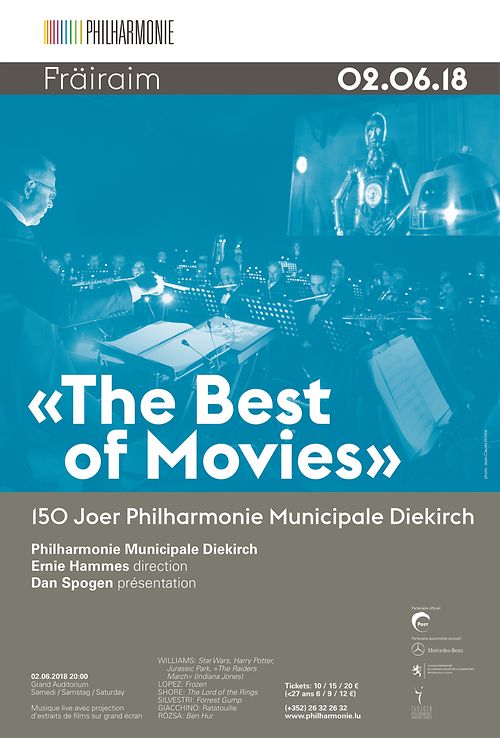 Picture Gallery
Please scroll down,
to see more pictures.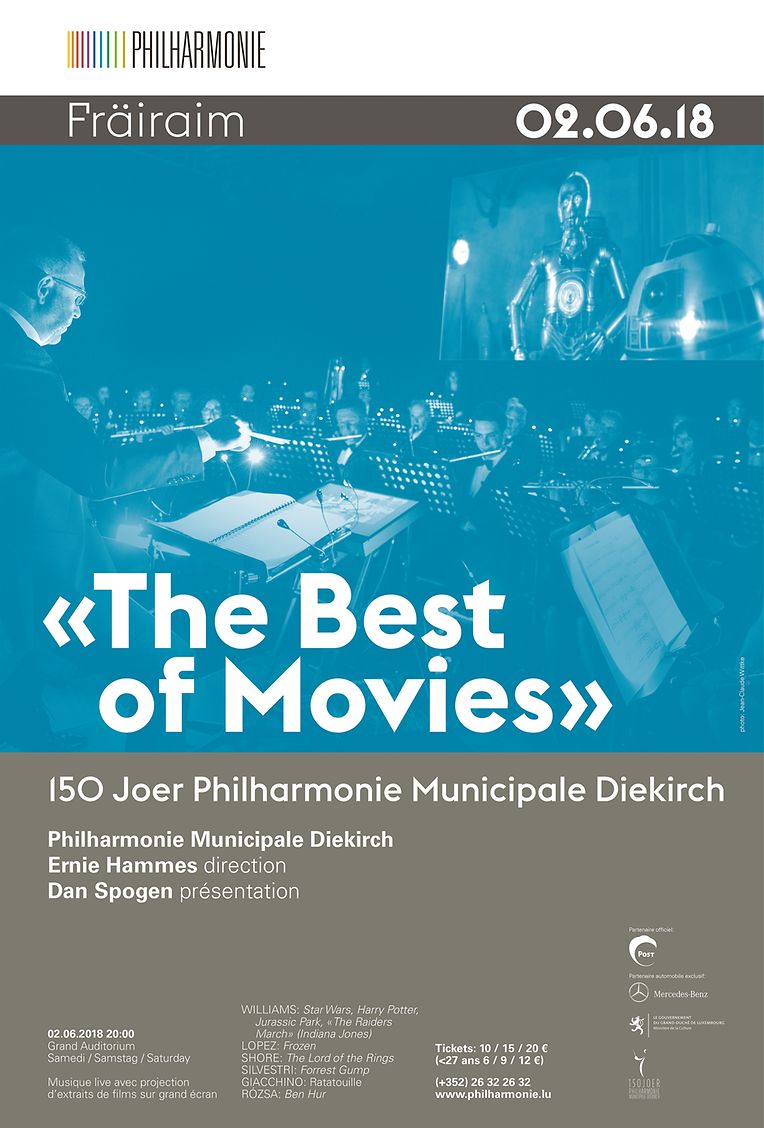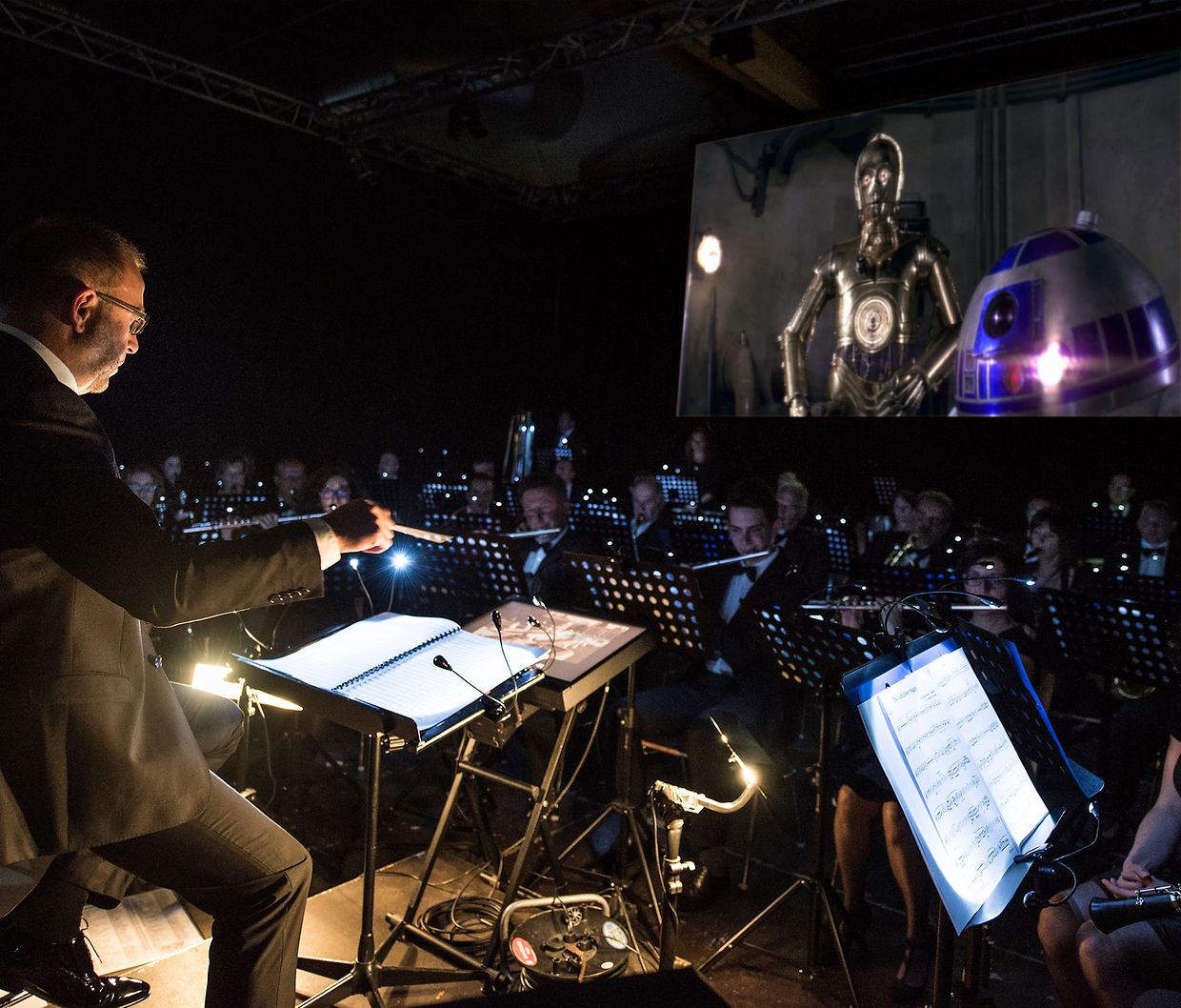 Am Kader vum 150. Anniversaire spillt d'Dikricher Musik den 02. Juni 2018 um 20.00 Auer e flotte Concert ënnert dem Motto "The Best of Movies" an der Philharmonie an der Stad. Et erwaarden Iech Live Musik mat de passende Film-Ausschnëtter synchroniséiert op der grousser Leinwand!
ë.a. um Programm: Star Wars, Frozen, Forest Gump, Jurassic Parc, avm…
Duerch den Owend féiert de Dan Spogen.
Direktioun: Ernie Hammes
Weider Detailer & Reservatioun fannt Dir op eiser Homepage www.pmd.lu.