Mam Esel un der Spëtzt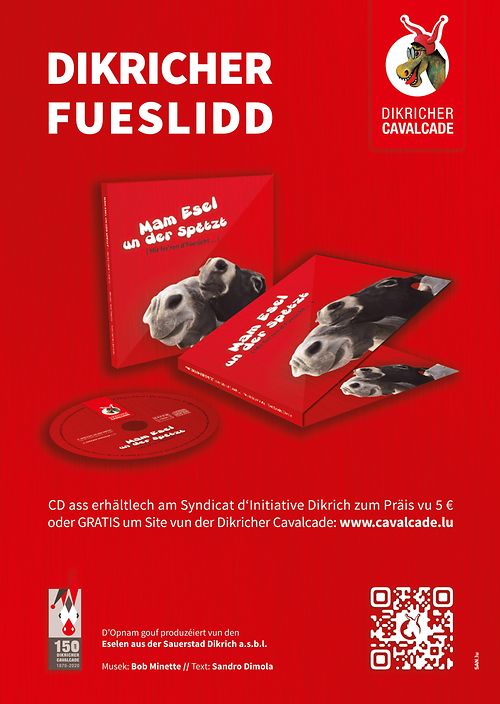 Picture Gallery
Please scroll down,
to see more pictures.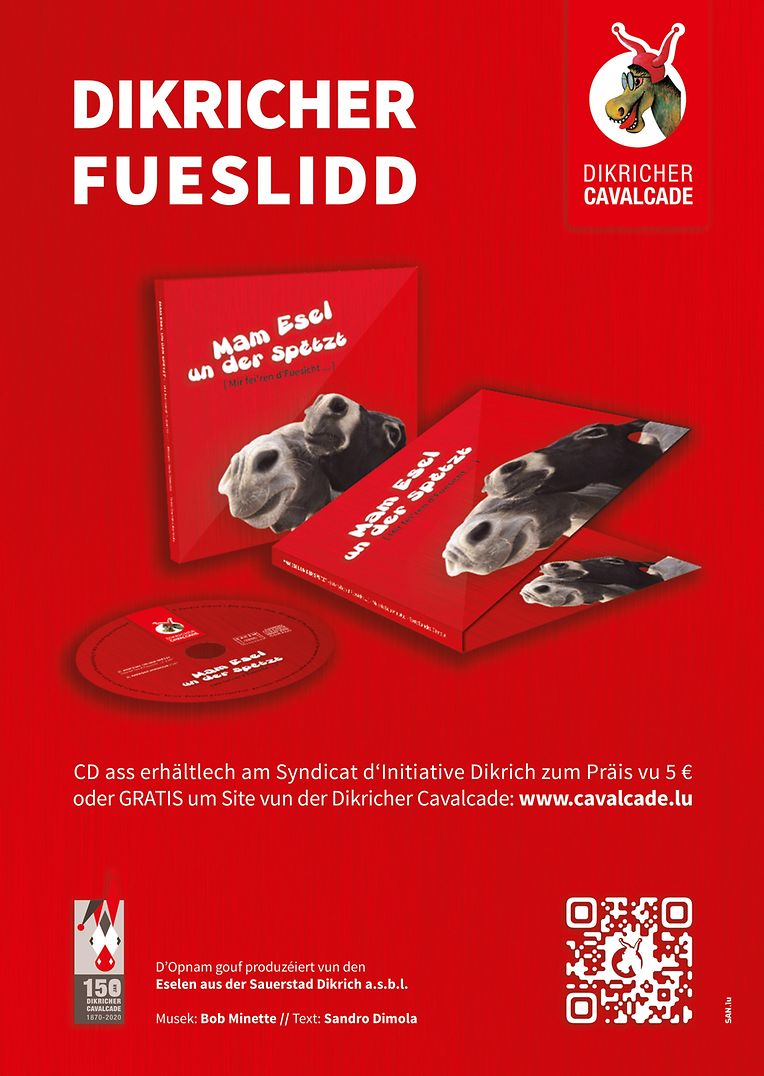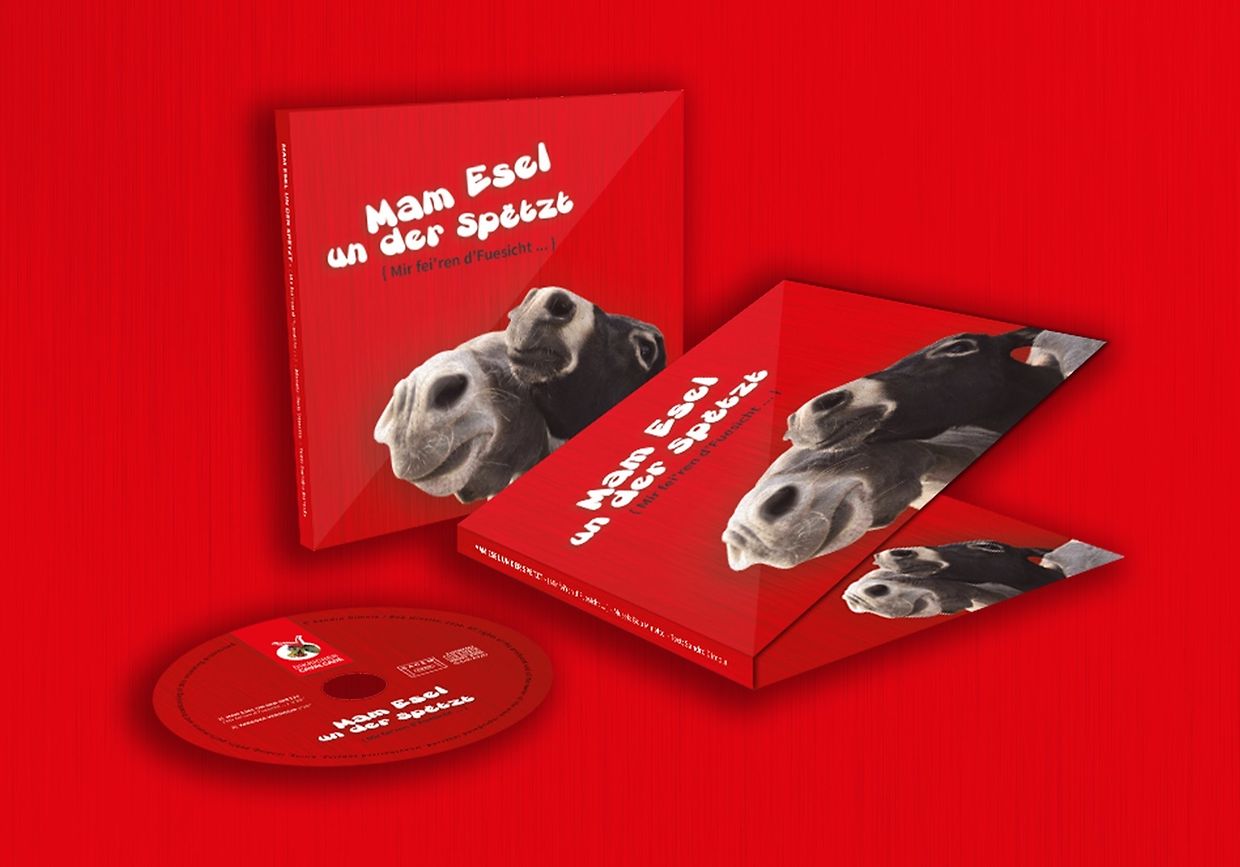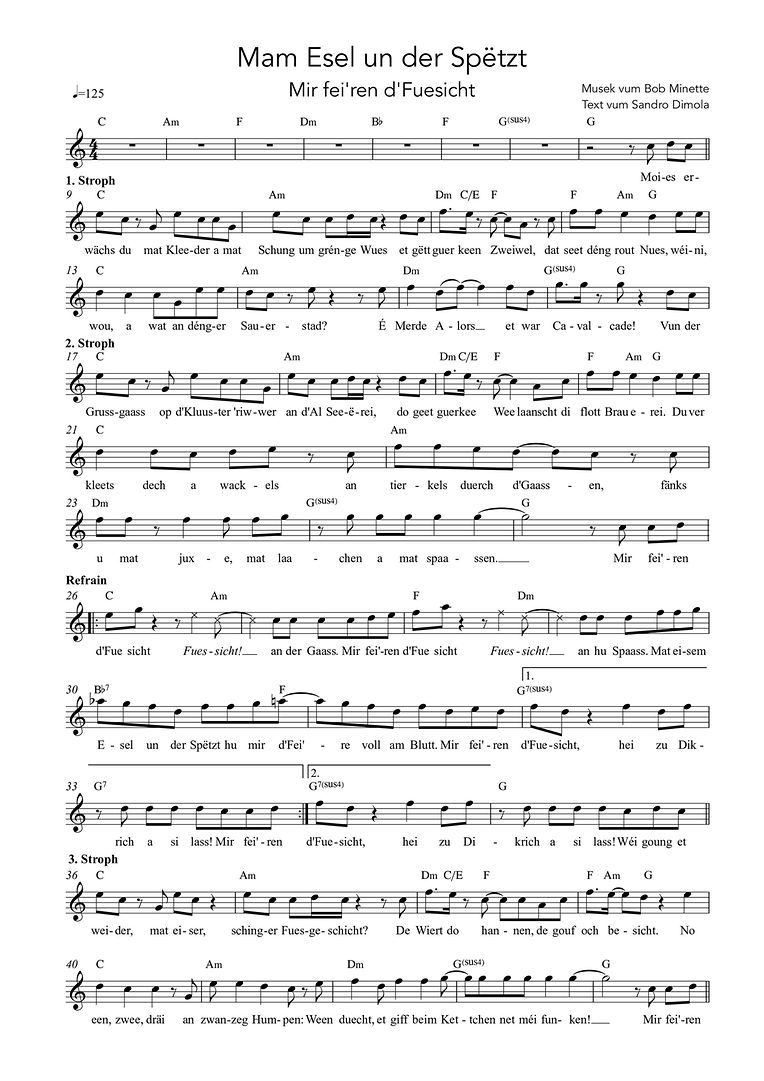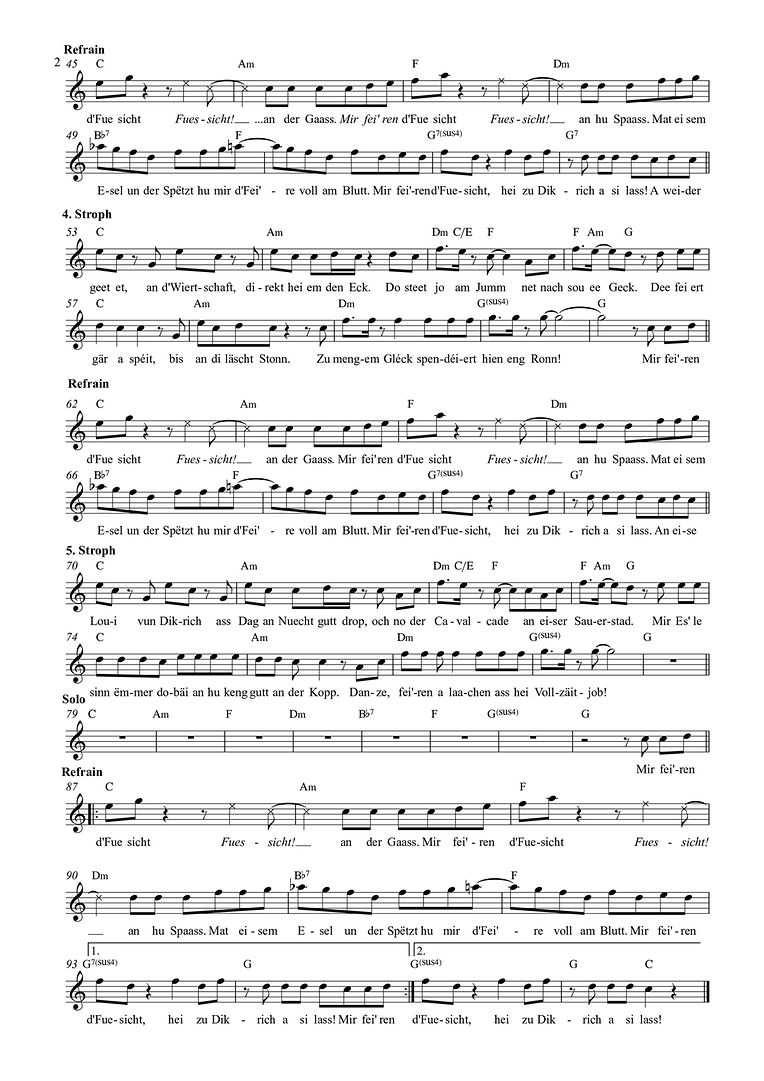 Mam Esel un der Spëtzt ...
esou heescht dat neit Lidd vun der Dikricher Cavalcade.
Op eiser Homepage http://www.cavalcade.lu kann een sech et an 2 Versiounen eroflueden. Eng kéier déi normal Versioun an eng kéier d'Karaoke Versioun fir matzesangen.
D'Eselen aus der Sauerstad Dikrich, hun d'Lidd wat vum Bob Minette (Musek) a Sandro Dimola (Text) am Kader vun de Féierlechkeeten zum 150 Gebuertsdag vun der Dikricher Cavalcade produzéiert.
Gesonge gëtt d'Lidd vum Christine Heitz wat bekannt ginn ass bei the Voice of Germany, hat gëtt begleet vun de Museker: Carlos Neves, Ben Ehlinger, Paul Maas, Dennis Deckenbrunnen, Claude Zeimes a Bob Minette.
Ab Ënn Januar ass d'CD zu Dikrich am Syndicat ze kreien.
Den E.S.D. wënscht Iech vill Spaass beim ralauschteren ....