Kids in Concert 2019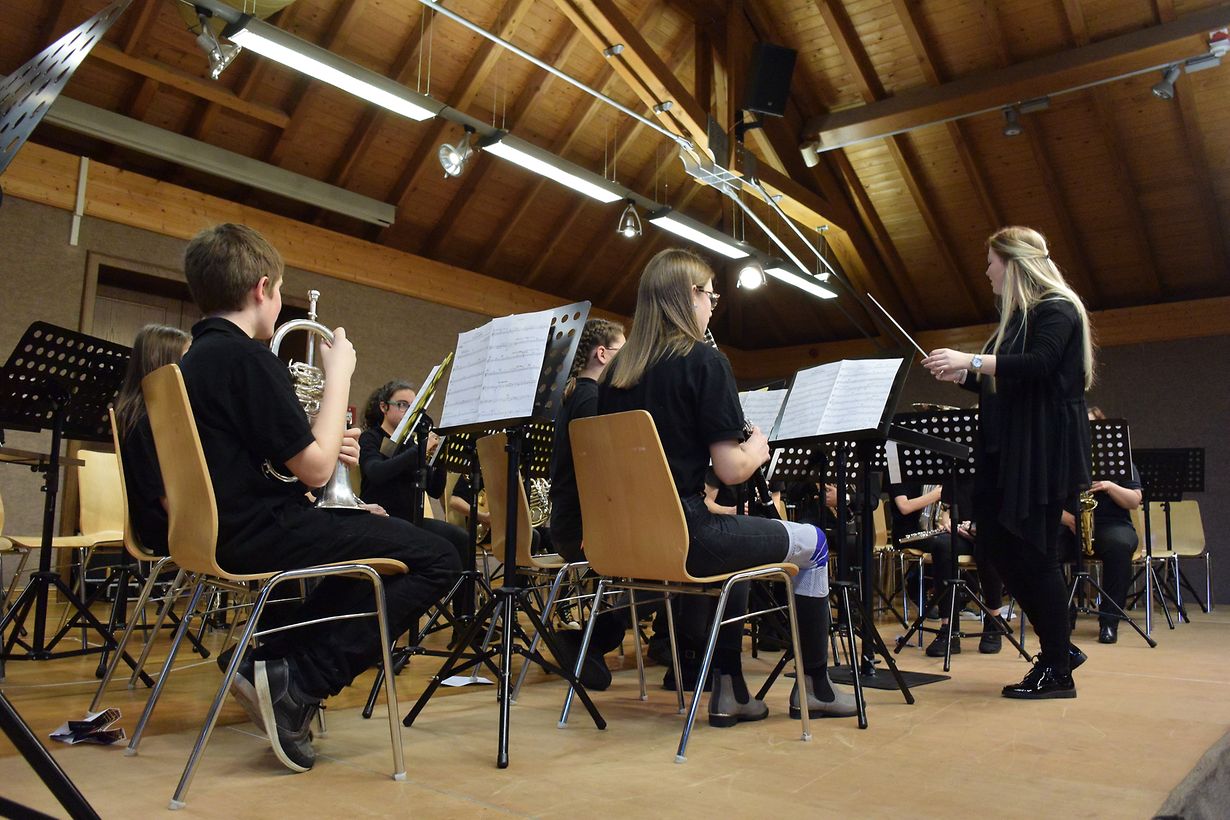 Kids in Concert den 3. Februar
2019 zu Eiter
De Sonnden, 3. Februar hate sech vill Leit zu Éiter am Centre culturel afonnt, fir um Kids in Concert 2019 dobäizesinn. Wéi gewinnt haten d'Mutferter Musikanner vun der Madamm Véronique Feilen zwou Gaaschtmuseken agelueden, des Kéier waren et d'Jonk-Lënster Musik an d'Harmonie des Jeunes Prince Guillaume vun Déifferdeng. Déi dräi Ensembelen hunn et verstan, mat hire jeeweilege Programmer flott a bekannt Melodien hirem interesséierte Publikum ze presentéieren. Ob modern Melodië wéi Rolling in the Deep oder Despacito oder Filmusik wéi Circle of Life oder Highlights from La La Land oder och méi klassesch Wierker wéi The Klezmer Karnival – fir all Goût war eppes dobäi a sou verwonnert et net, datt déi jonk Museker mat begeeschtertem Applaus fir hir Leeschtung belount goufen. Virun allem den Optrëtt vun den dräi Ensembelen zesummen ënnert der Leedung vun den dräi Dirigenten huet de Publikum matgerappt an ass mat grousser Begeeschterung opgeholl ginn an de Publikum huet no enger Zugab verlaangt.
Dëse Concert huet op en Neits gewisen, wat jonk a motivéiert Museker alles kennen zustane bréngen an datt si stolz kënne sinn, hirem Publikum sou gutt an ënnerhaltsam Concerten ze bidden.
Notéiert Iech elo schonn den nächste Rendezvous um Galaconcert de 4. Mee 2019 um 20:00 Auer am Centre culturel zu Mutfert, wou d'Mutferter Musikanner an d'Harmonie Moutfort-Medingen op der Bühn stinn.