Galakonzert der "Harmonie Municipale de Clervaux"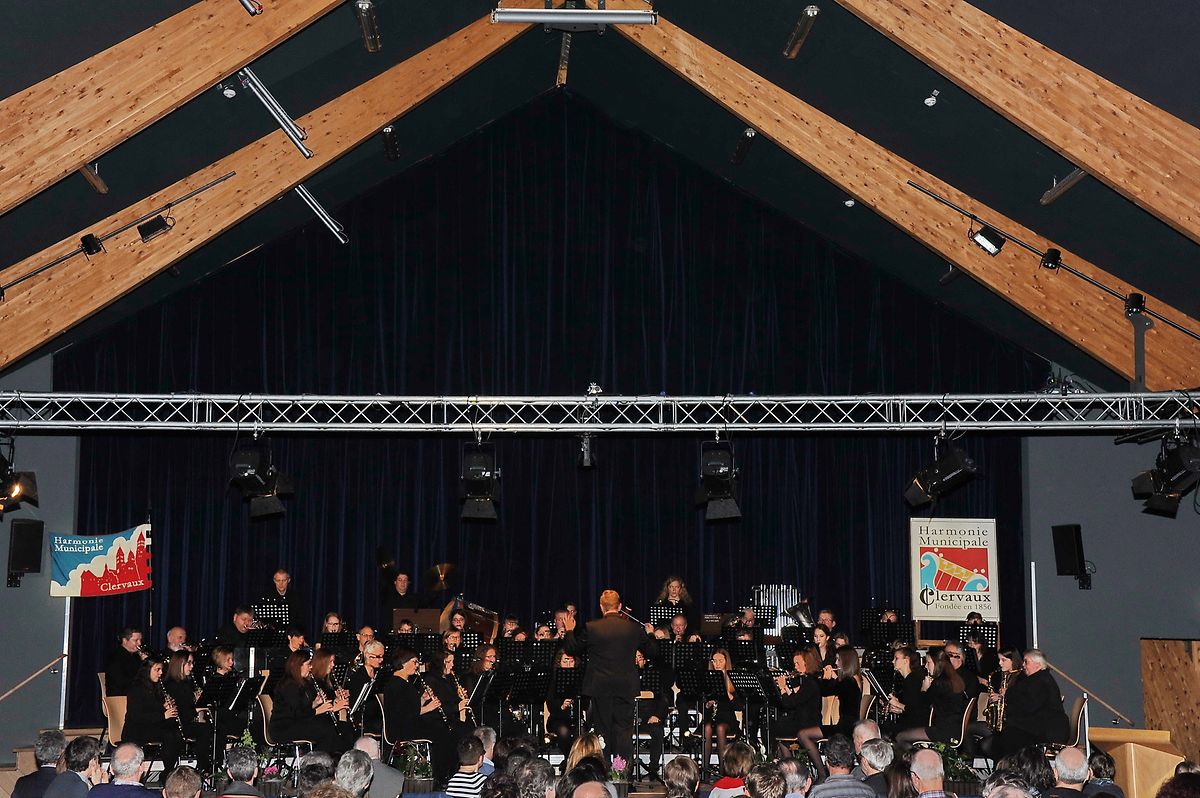 (de) Picture Gallery
pictureGallery.inviteToScroll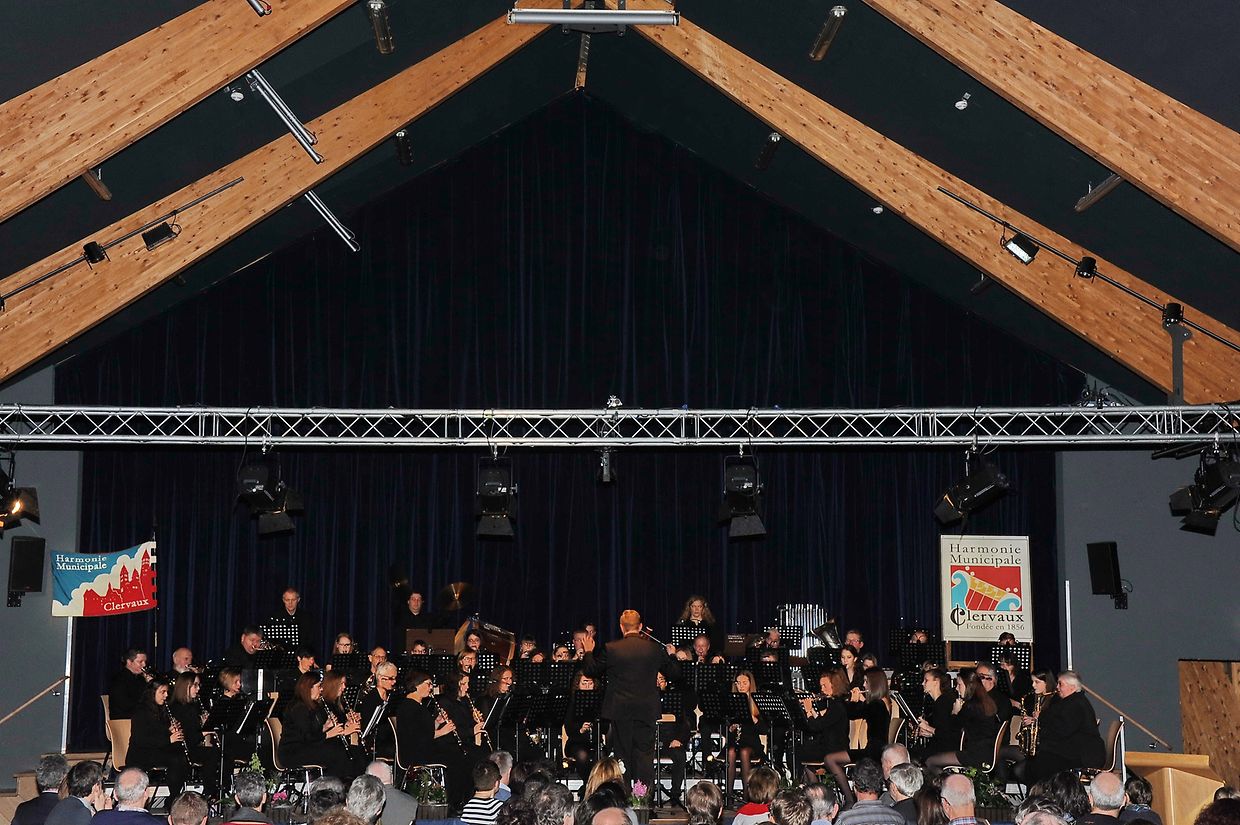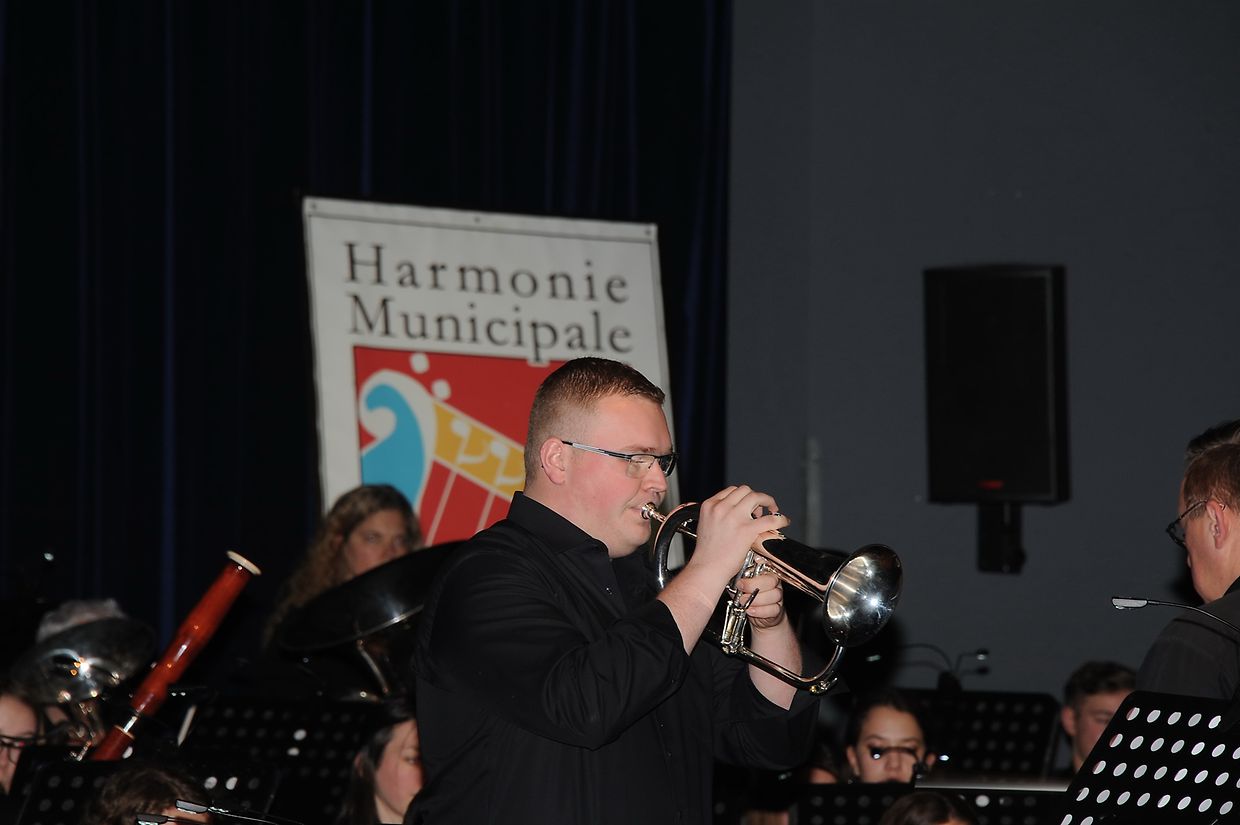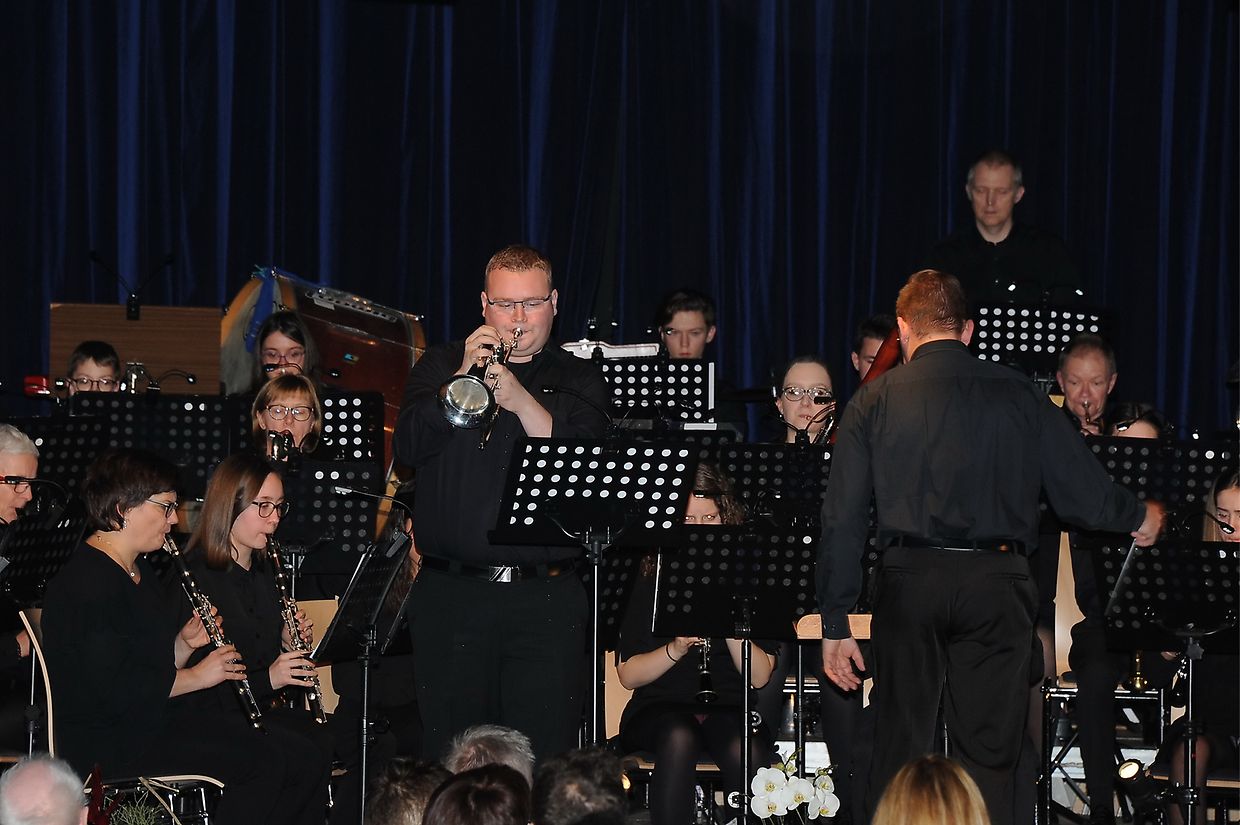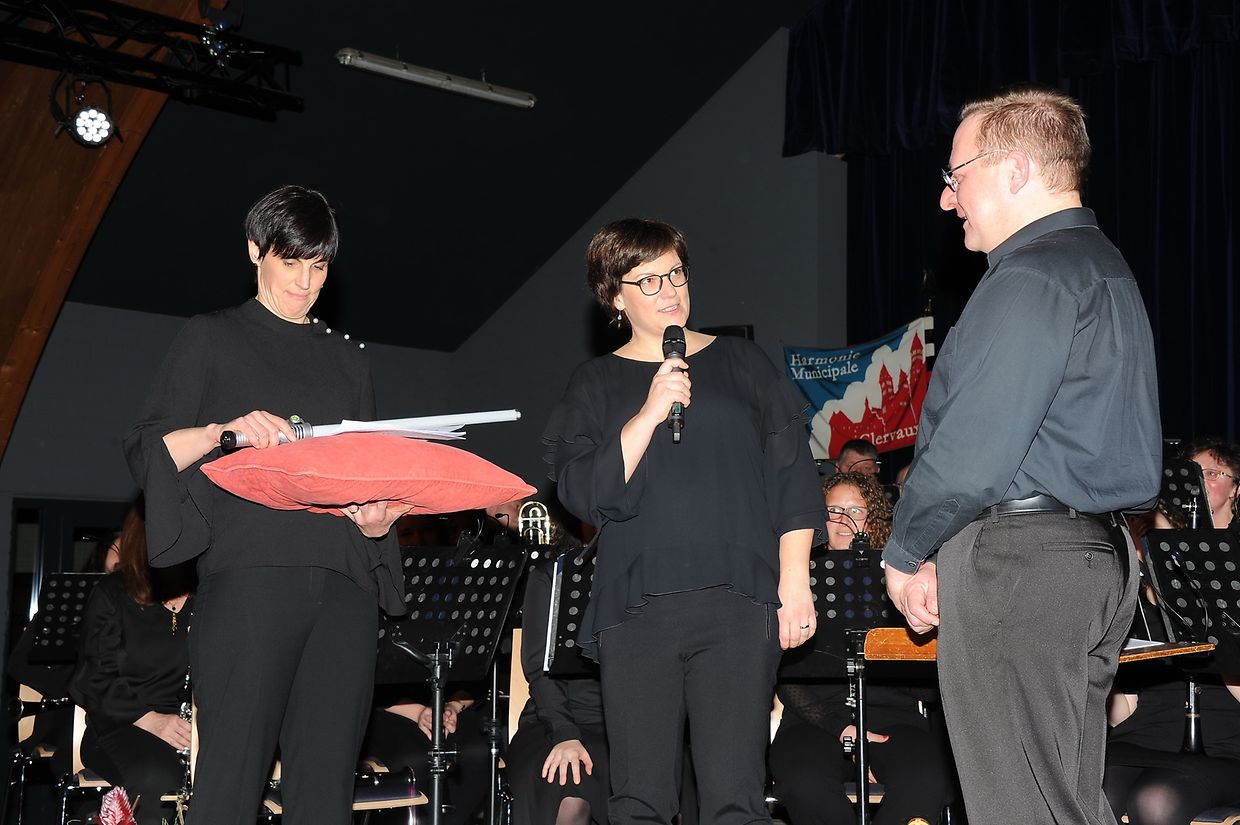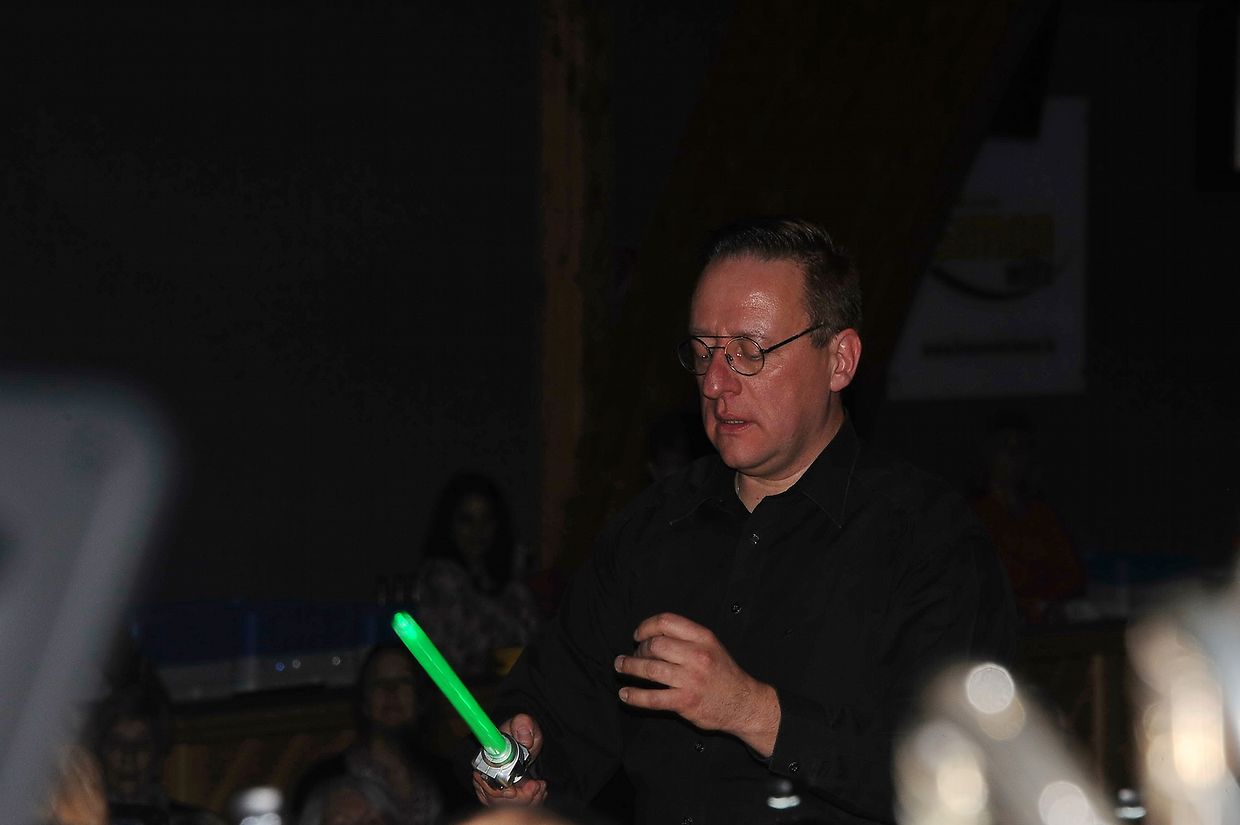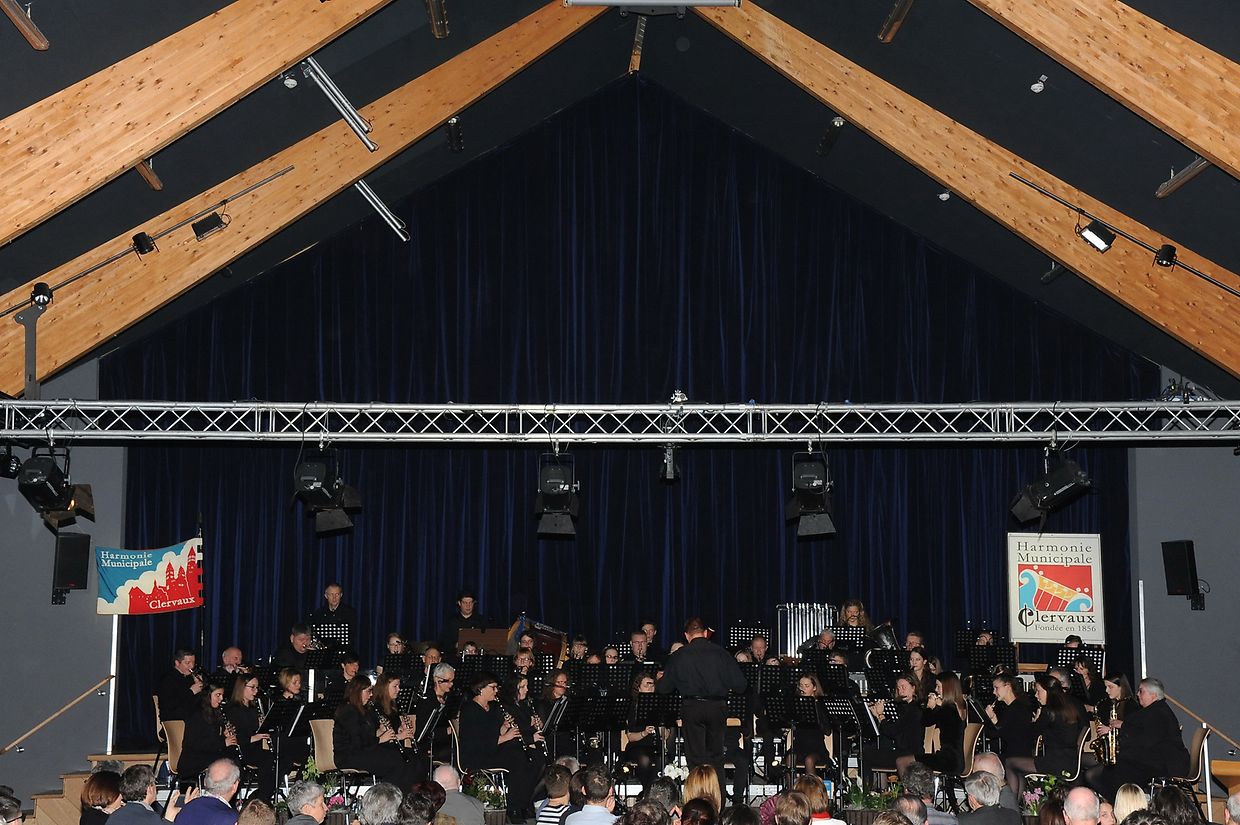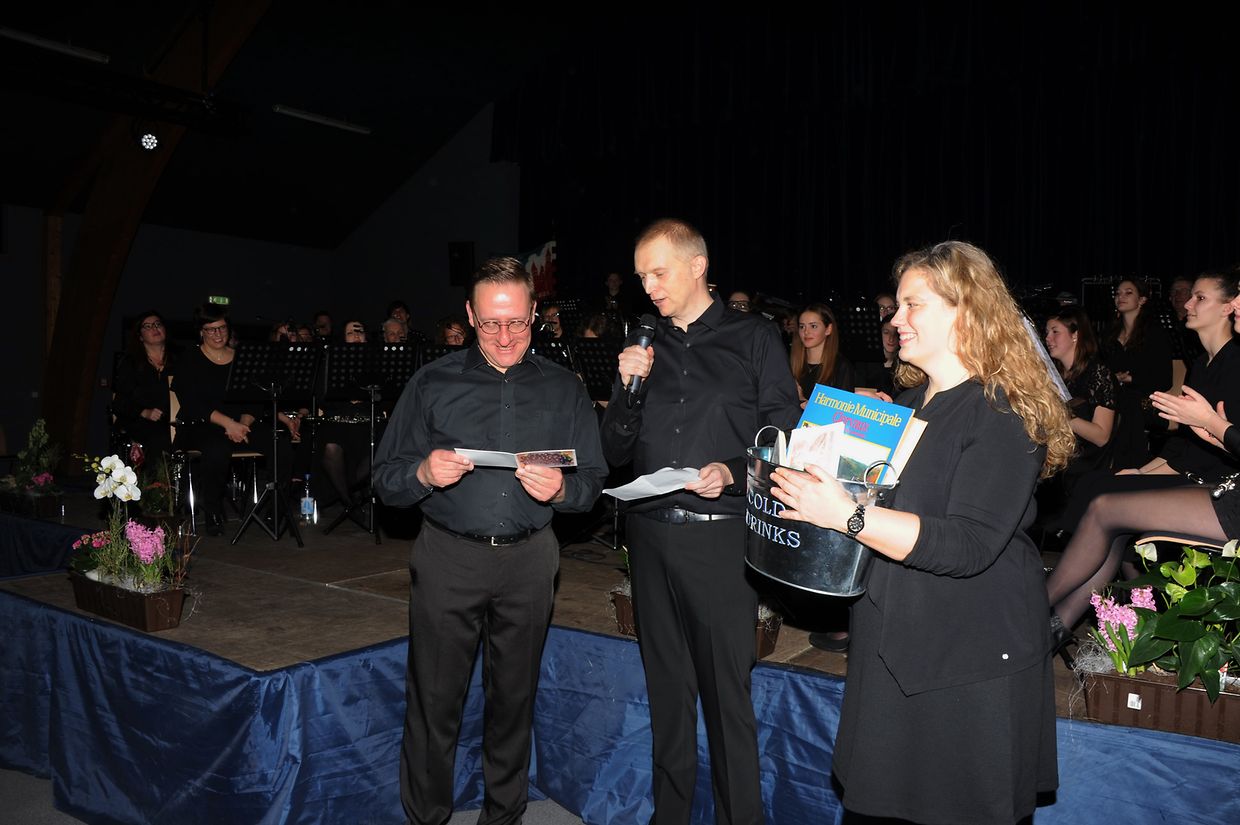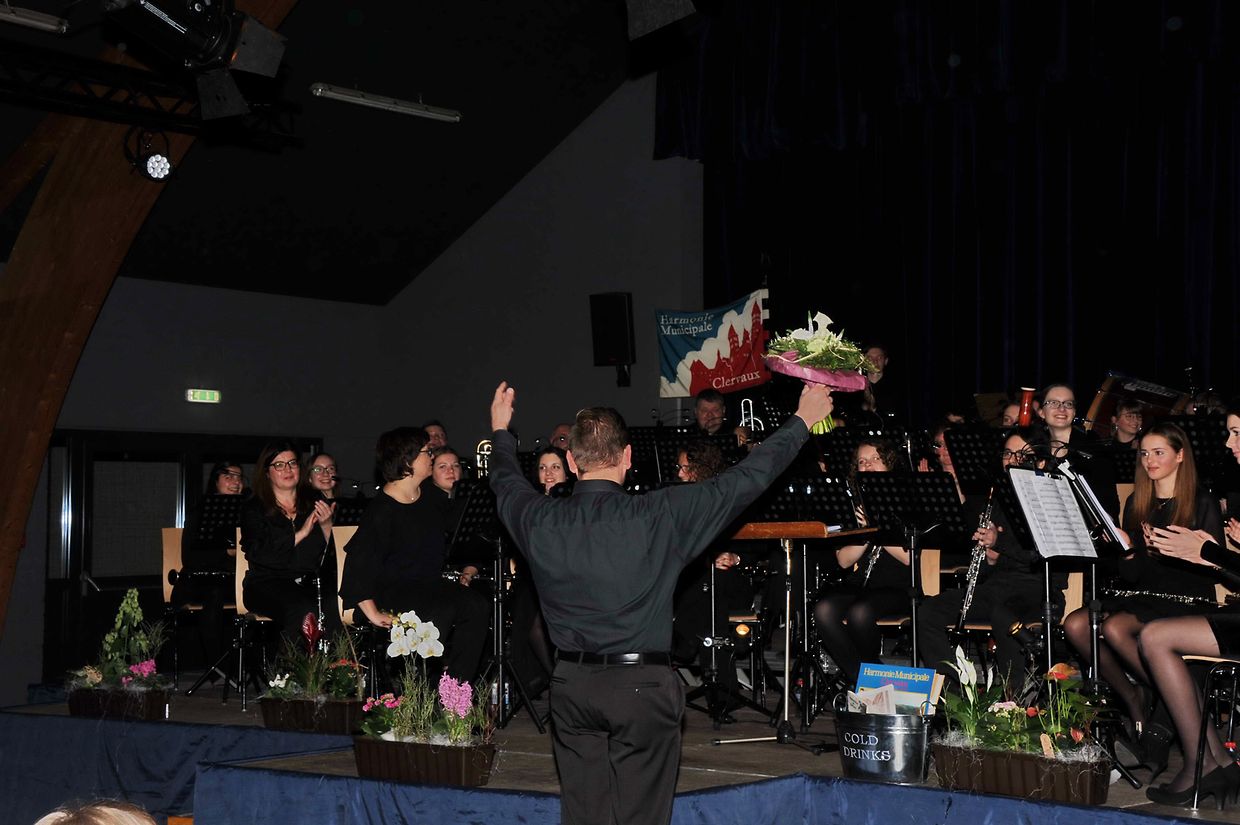 Vor kurzem wusste die "Harmonie Municipale de Clervaux" mit ihrem diesjährigen Galakonzert im komplett renovierten Kulturzentrum in Clerf zu überzeugen. Mit bestbekannten Filmmusiken wie "The Force Awakens" von John Williams, gefolgt von dem großen amerikanischen Hollywood-Märchen "The Wizard of Oz", sowie dem Medley des Disney Klassiskers, ein Medley von "Mary Poppins" und dem "The Lord op the Rings" waren im ersten Teil vom Konzertabend gekonnt vorgetragen worden.
Mit feurigen Klängen und von Body Percussioneinsätze, einem freudigen Mix aus Klatschen, Schnipsen, Stampfen und Rufen , führte das Musikstück mit "Israeli Folk Songs" zu einem temperamentvollen ersten Abschnitt.
Von der 51 Musikantinnen und Musikanten starken Orchestergruppe konnten sechs jugendliche Musikanten am diesjährigem Galakonzert teilnehmen, die zuvor im Jugendorchester Clarindo musizierten. Die jungen Musikanten sind; Kenza Neelissen, Chloé Smeets, Lis Rotink, Louis Schaack, Manon Meyers und Jim Broers. Ebenso begrüßte Präsident Frans Rotink ehemalige Musikanten in ihren Reihen; Carole Dimmer, Philippe Letalon, und Raymond Erpelding.
Das weltbekannte mexikanische Werk von Consuelo Velázquez mit "Besame Mucho" wusste Solist Philippe Keipes gekonnt vorzutragen, und eröffnete somit den zweiten Musikteil vom Galakonzert. Lateinische Unterhaltungsmusik von André Waignein "Dos Danzas Lattinas, und eine der zahlreichen Filmmusiken aus den Italo-Western "Moment for Morricone" wussten die Musikanten meisterhaft zu präsentieren. Zum Abschluss vom Musikabend erfolgte der musikalische Evergreen um das wohl bekannteste Hotel der Welt "Im Weissen Rössel am Wolfgangsee" unter der Leitung von Holger Bittner. Die Musikanten bedankten sich herzlichst mit einem passendem Präsent und schönen Blumen für die zehnjährige Treue vom Dirigenten Holger Bittner am Dirigentenpult.