Understanding Without Words!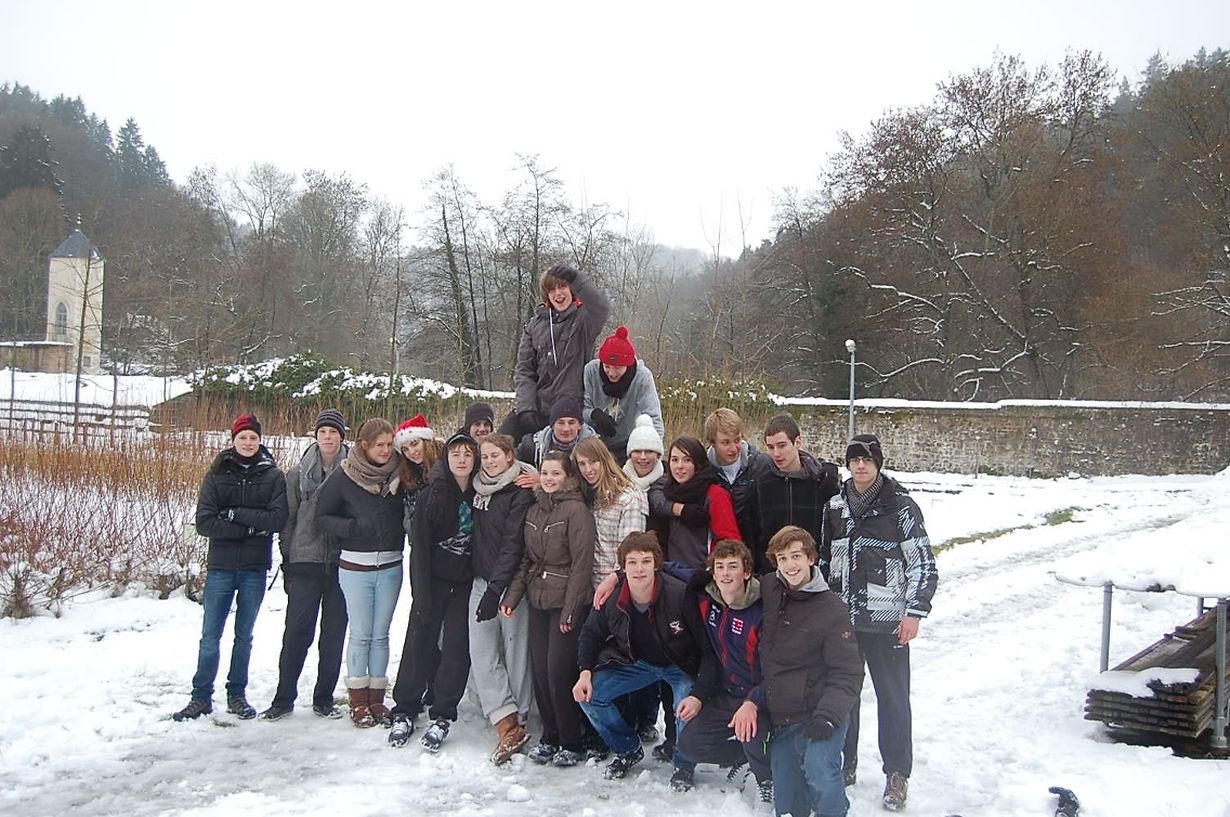 After the All Saints Break, our class, the 4M1 (Sportlycée), started a teambuilding project with our English teacher which lasted until Christmas Break. At the beginning of the project, we didn't believe that our class could be and work as a team. All of us students thought it would be senseless. The class was made up of mostly individuals.
During the first teambuilding session, we fixed group rules, but most of the students did not take them seriously. These rules were made so that we could see what behaviour was and still is important to us. Every Friday, our class went to the Judo Dojo in order to meet up with our English teacher and prepare our weekly session. At the start of every session, we spoke about feelings and emotions (Stimmungsabfrage). Then we wrote our thoughts into our personal notebook. After that, every student had the possibility to take the 'Talking Stick' and talk about problems in the class or rules that had not been respected, yet. During the following weeks, however, these rules were respected more and more. Gradually, we started speaking to each other more and more and were finally able to solve some very important issues.
At the end of the project, we went to the SNJ Centre Marienthal, where we noticed that the project really helped us become more of a team. However, during the teambuilding activities, we also saw that there is still a lot of work to be done; we are not a perfect group yet, but we will work on that in the future. All in all, the project made us become closer one to another. During those last 6 weeks, we learned to listen to each other, respect each other and learned how to solve problems by talking about them face to face. For the first time, our class stuck together in order to achieve something. This project helped us become a unity.
Cathie Zens, Rebekka Klerf, Lena Berchem, Maxime Szturma, Fabienne Pütz, Yannick Lucius, Luca Jean, Ben Vogel, Ben Goergen, Ben Weibel, Marc Solagna, Frank Hippert