Internations big art charity event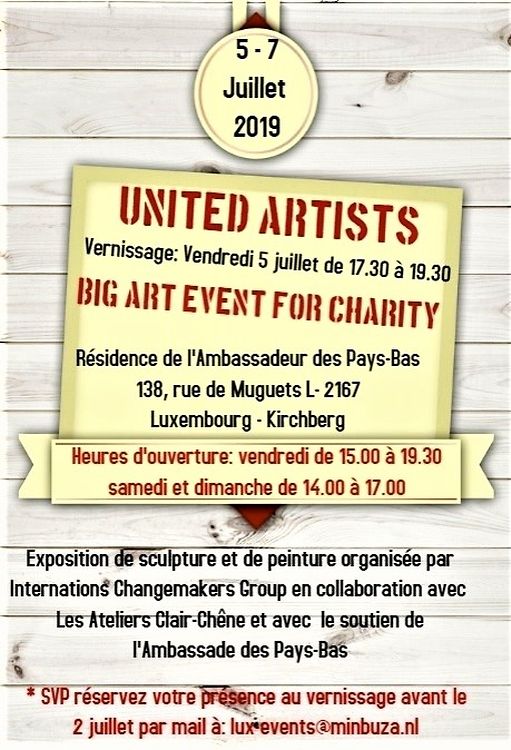 I would like to invite everybody who likes art to this charity event.
This great event will take place at the Residency of the Dutch Ambassador in Kirchberg on 5th, 6th and 7th July.
If you go to the 'vernissage' on Friday, please send a message to lux-events@minbuza.nl, so that they know how many persons are coming.
Hope to see many visitors!
Ruud Kruis