La Fondation Autisme Luxembourg travaille avec la méthode TEACCH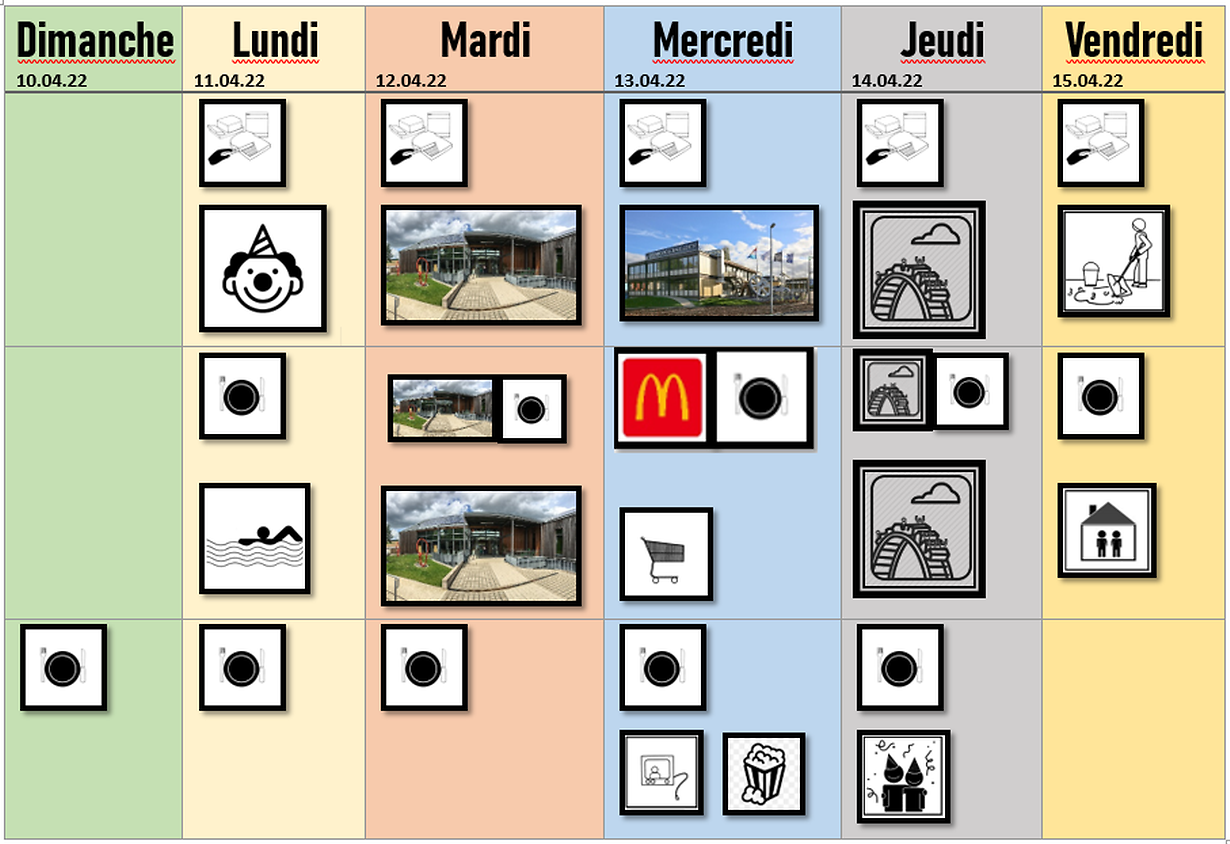 Vous êtes-vous déjà demandé comment sont organisées nos semaines de vacances ?
Dans l'illustration suivante, vous voyez un plan hebdomadaire d'une semaine de vacances de la Fondation Autisme Luxembourg.
Ce plan hebdomadaire a été réalisé pour une semaine de vacances pour enfants avec autisme. Les éducateurs de la fondation travaillent avec la méthode TEACCH (Treatment and Education of Autistic and related Communication handicapped CHildren) afin de pouvoir communiquer avec les enfants de manière visuelle et compréhensible à l'aide d'images et de pictogrammes.
#FAL #ËMMERDO #Luxembourg #TEACCH #vacances #bonàsavoir #autisme