GALA - CONCERT2019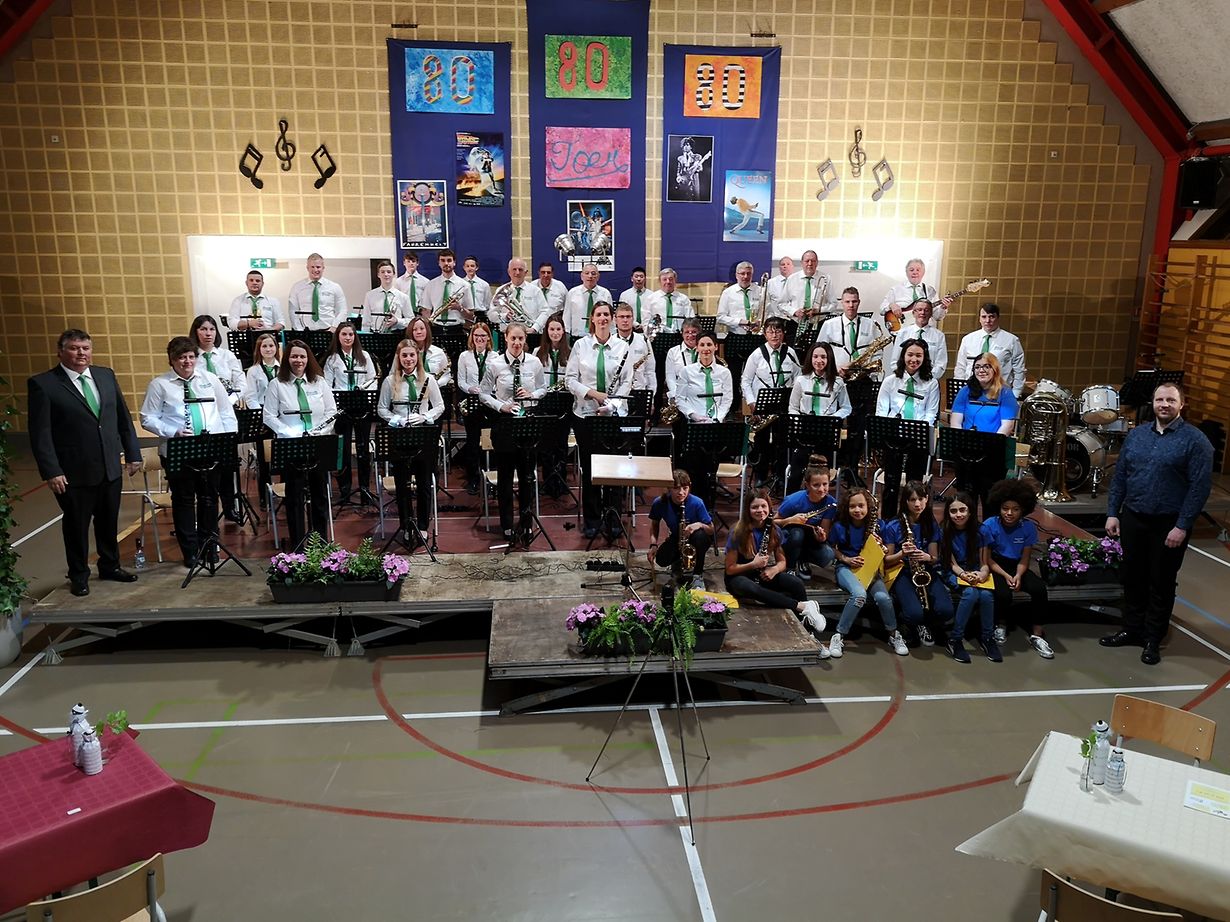 Unter dem Thema "Back To The 80" Musek Gemeng Helperknapp
Böwingen/Attert: Das diesjährige Konzert der Musik Gemeng Helperknapp stand unter dem Thema: "Back To The 80"
Vor voller Kulisse wurde unter der Leitung von Jean - François Georis ein abwechslungsreiches Programm geboten.
Bekannte Melodien aus den 80zigern wurde dem Publikum dargeboten.
Total Toto .- Madonna.- Back To The Future.- Purple Rain ( Prince ) mit einem Solo von Dax Claude .- Star Wars.- etc.
Bereits zu Beginn des Abends verbuchte das Jugendorchester unter der Leitung von Ansis Nikolovski einen schönen Erfolg. Durch den Abend führte Diana Arens.
Präsident Nico Bruck dankte den Sponsoren und der Gemeindeverwaltung für die gute Unterstützung und unterstrich besonders das Bemühen von den Musikantin/en und Ihrem Dirigenten für dieses Programm. Von der Gemeinde lobte Herrn Jean - Claude Mathekowitsch das tolle Bemühen der Jugend und den Musikantin/en für dieses Konzert.
Photo: Marc Dupong .- Text: Pit Schoumacher .-