GALA - CONCERT 2018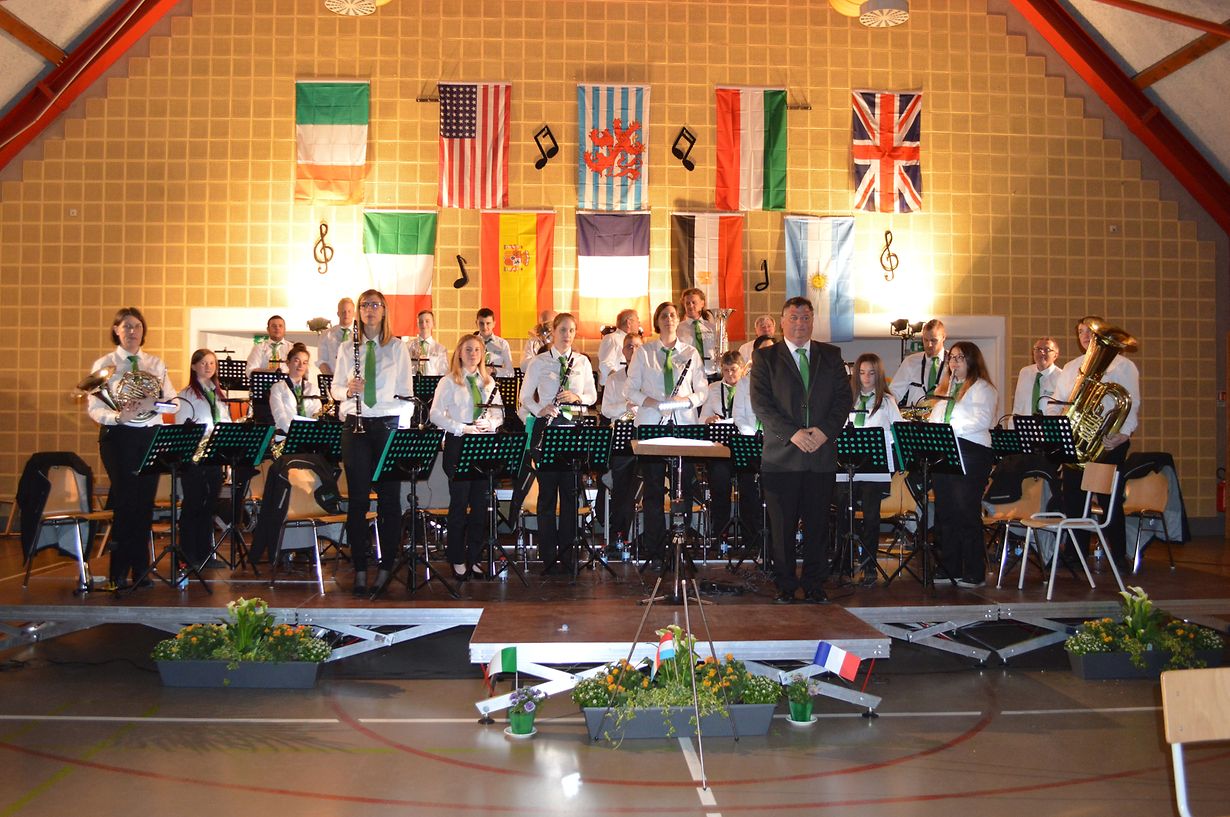 Unter dem Thema "Taste the Music" Musek Gemeng Helperknapp
Boevange /Attert: Das diesjährige Konzert der Musik Gemeinde Helperknapp stand unter dem Thema: Kulinarische Weltreise, wo zu jedem Musikstück eine kulinarische Spezialität aufgetischt wurde.
Vor voller Kulisse wurde unter der Leitung von Jean - François Georis ein abwechslungsreiches Programm geboten. Aus zehn Länder wurden bekannte Melodien gespillt.
Atlanta'96, Libertango, Dublin Dances, Czardas, ( Solistin Hamel Manon ), Vive la France,
Italienische Operngala, In the Mystic Land of Egypt, Lande of Hope and Glory, A Tribute To Luxembourg, Sonniges Spanien.
Bereits zu Beginn des Abends verbuchte das Jugendorchester unter der Leitung von Laurence Steichen einen schönen Erfolg mit u.a. Higlights from Brother, Bear, Skifall.
Durch den Abend führten Diana Cindy Arens. Präsident Bruck Nico unterstrich besonders das Bemühen von den Musikanten dieses Programm zu gestalten.
Auch wurden vom Syndicat aus der Gemeinde Blumem an die Dirigenten überreicht.
( Photo + Text: Pit Schoumacher )