Legendär mit Her(t)z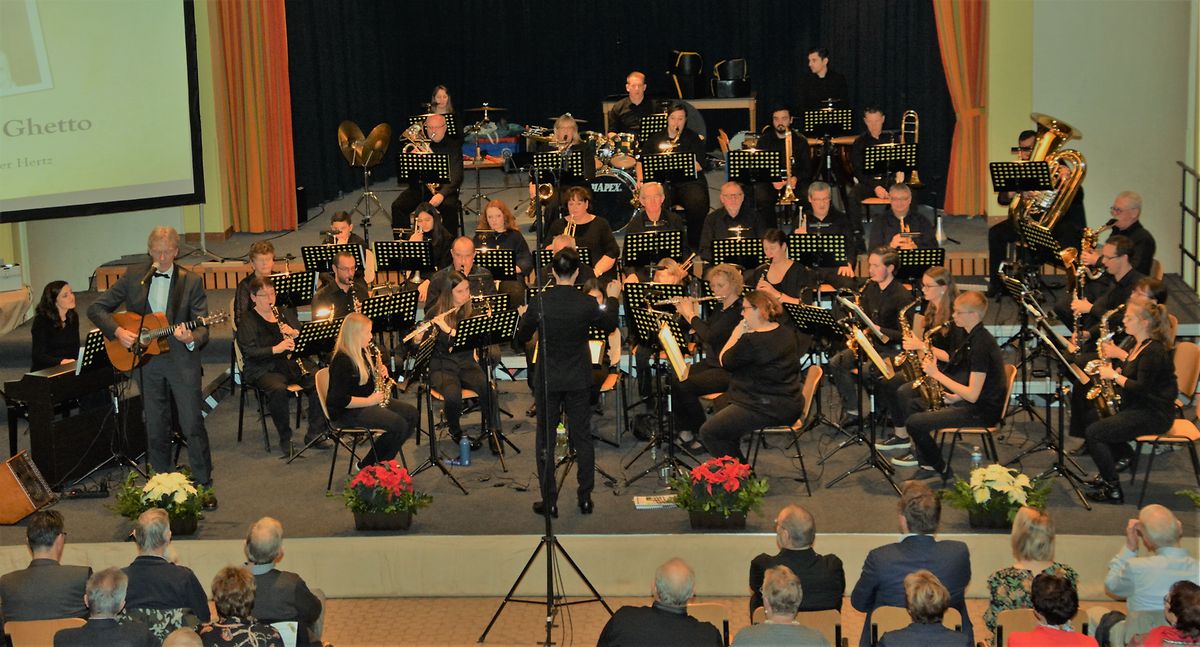 Picture Gallery
Please scroll down,
to see more pictures.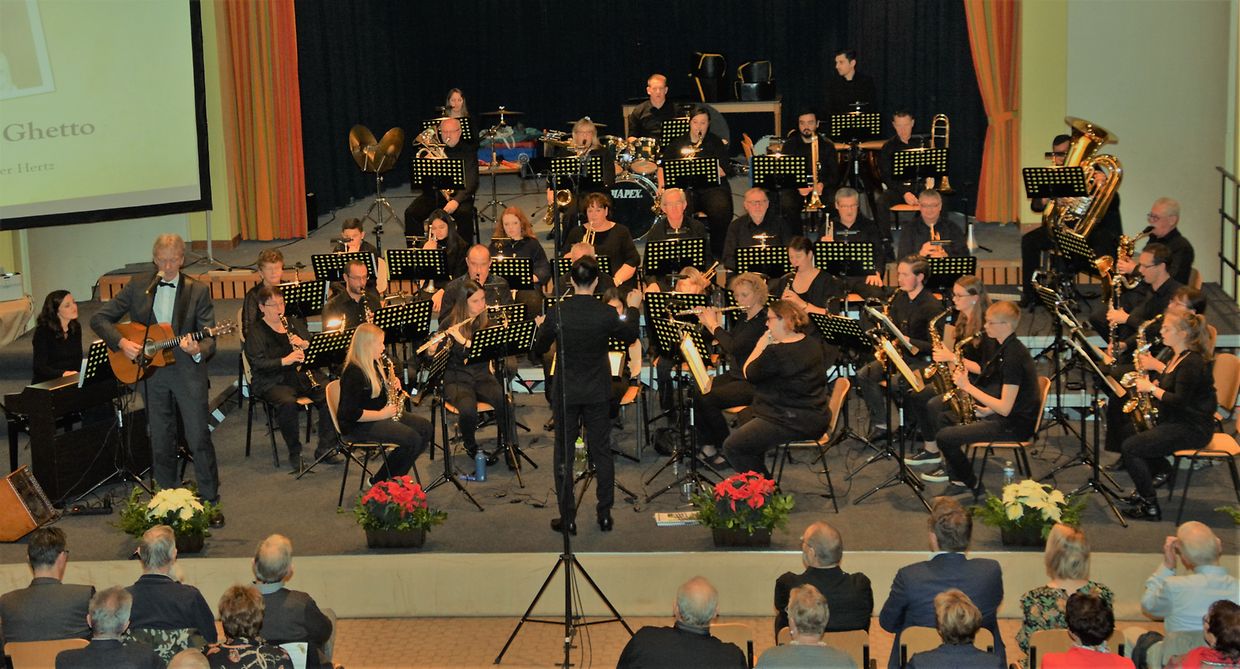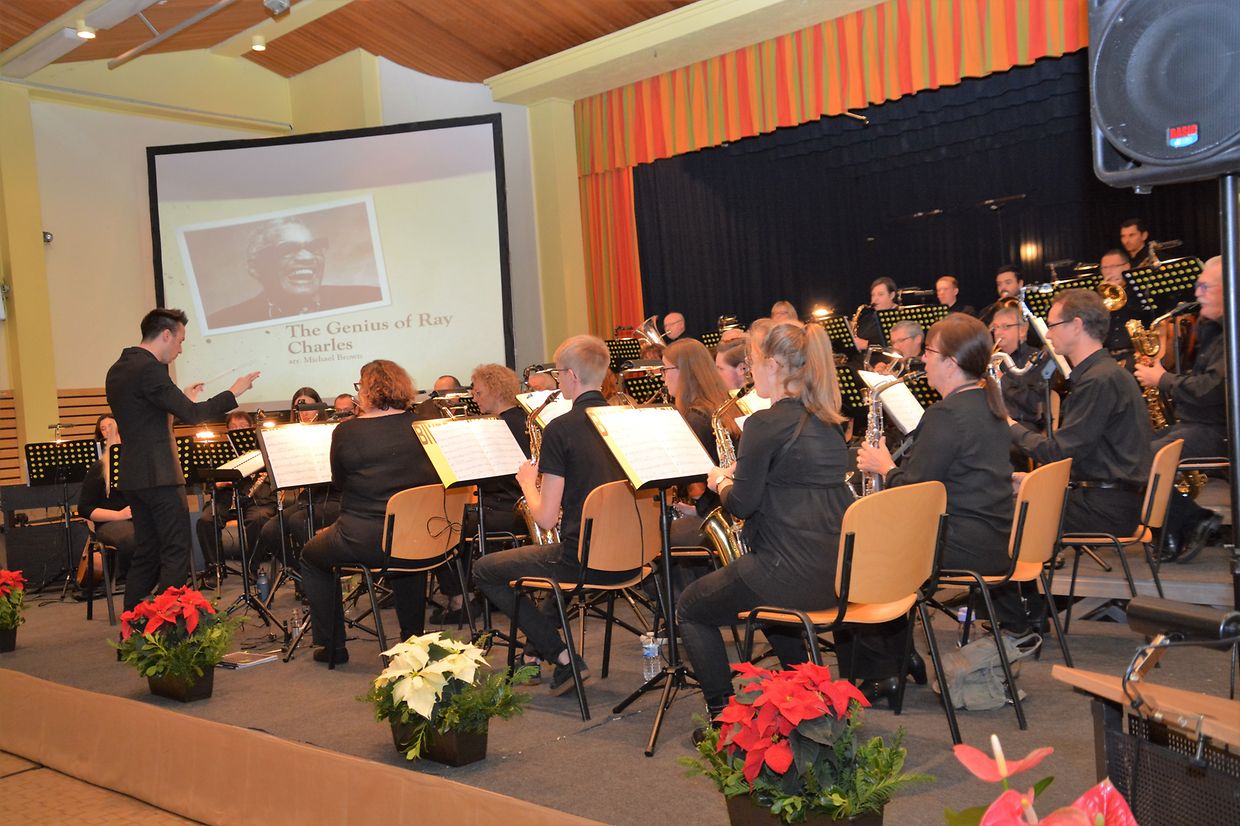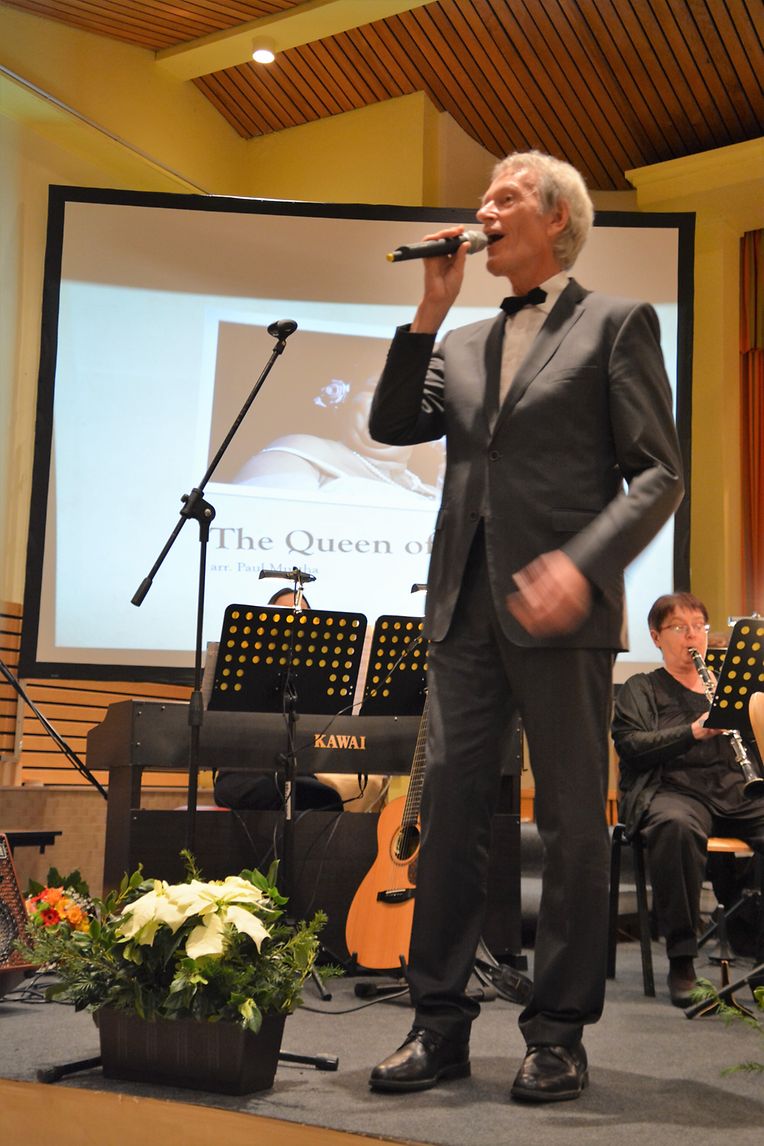 Im Rahmen Ihres Cecilien-Konzertes, hatte die "Musek vun der Gemeng Biwer" bei vollem Saal auf ein ganz besonderes Event eingeladen. Unter der Leitung von Fabian Konz und unter dem Motto "Legendär mit Her(t)z" standen bekannte Kompositionen auf dem Programm wie "The Genius of Ray Charles" arrangiert von Michael Brown, "Return to Ithaca" von Kees Vlak oder "Joe Cocker" arrangiert von Wolfgang Wössner. Solist des Abends war Werner Hertz der mit seiner Gitarre begleitet von der Biwer Musek mit bekannten Melodien wie "I am I said" von Neil Diamond oder "In the Ghetto" von Elvis Presley das Publikum zu begeistern wusste.
Mit "Pop and Rock Legends" von Elton John, startete der zweite Teil des Konzertes gefolgt von "Always on my mind" von Elvis Presley mit der Stimme von Werner Hertz, "Atlantis" aus der Feder von Alexander Reuber, dem "Claude François Medley" arrangiert von Elphège Proisy. Zum Finale hatte der Dirigent "Sweet Caroline" ebenfalls vun Neil Diamond mit Gesang und Gitarre ausgewählt sowie zum Schluss "The Queen of Soul", ein Arrangement von Paul Murtha.
Präsident Gustave Stoffel bedankte sich beim Publikum und den Sponsoren für den gelungenen Abend. Durch den Abend führte Frau Léa Mai.