Cäcilien-Konzert "Ladies & Gentlemen"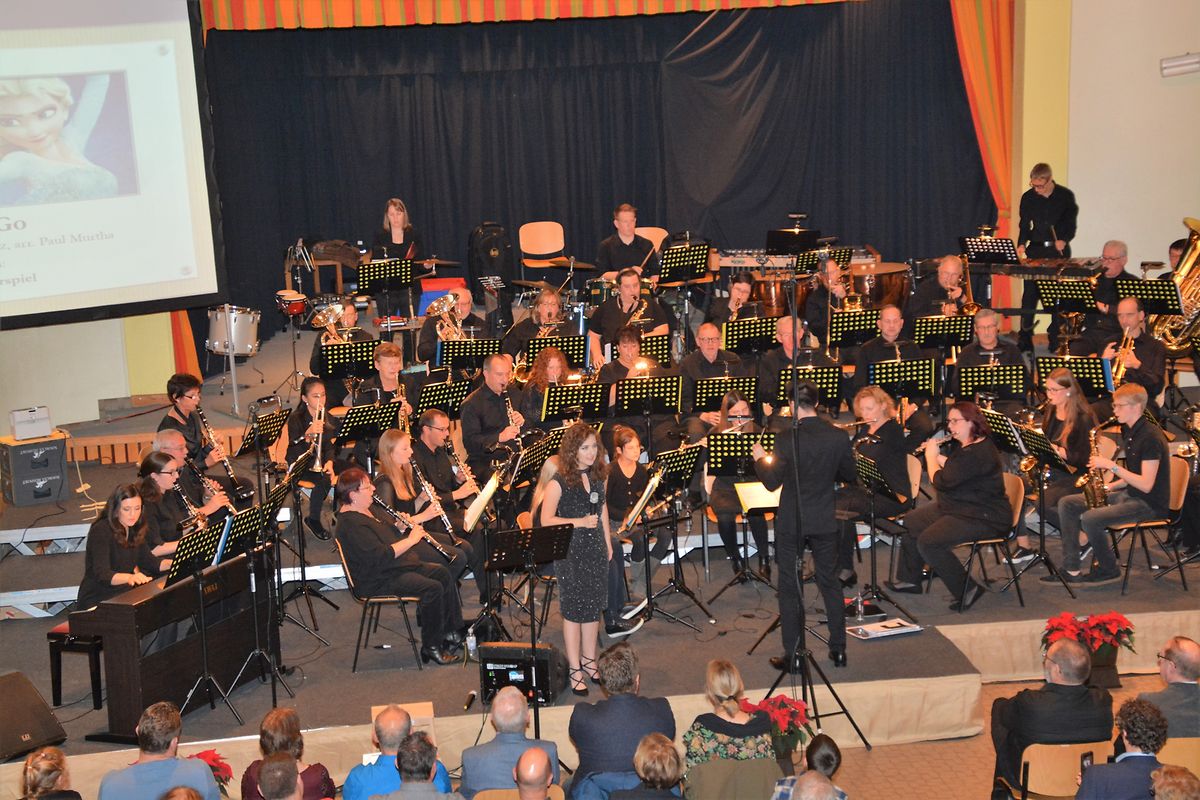 Picture Gallery
Please scroll down,
to see more pictures.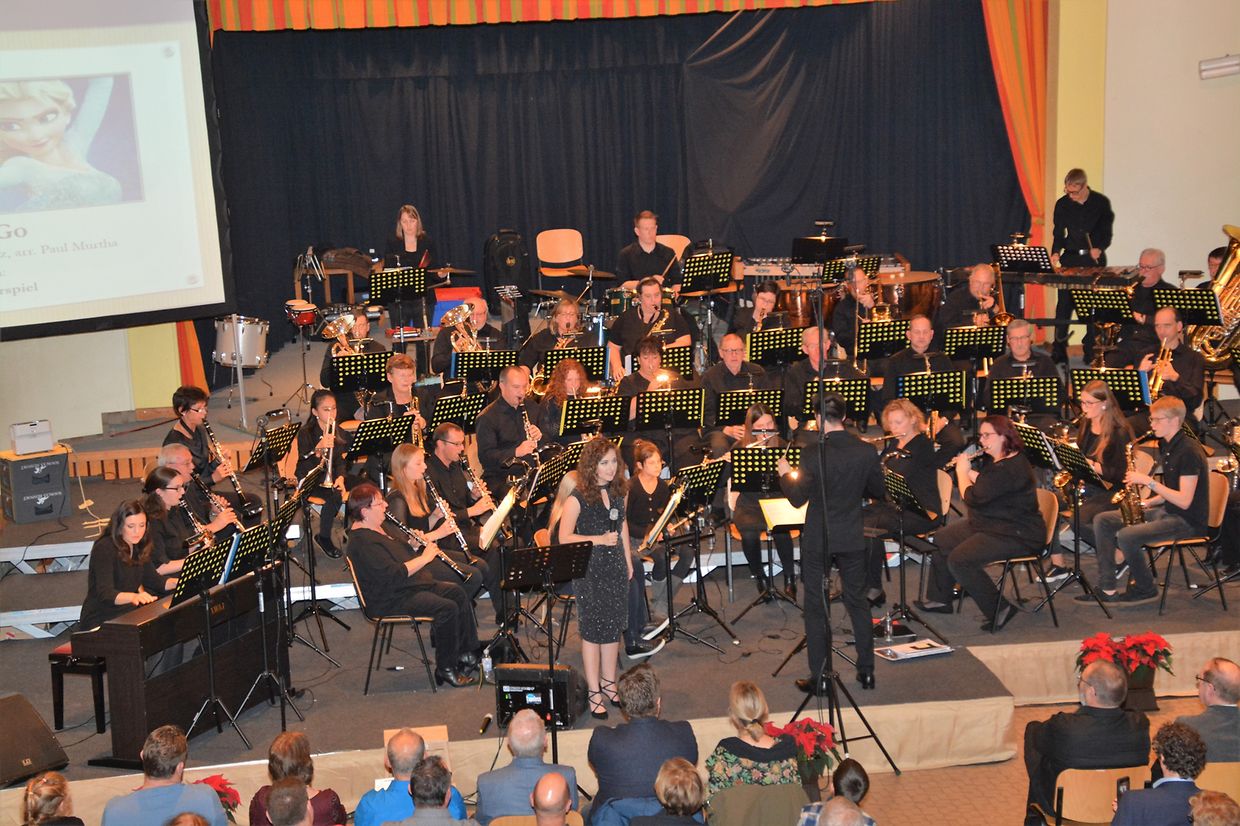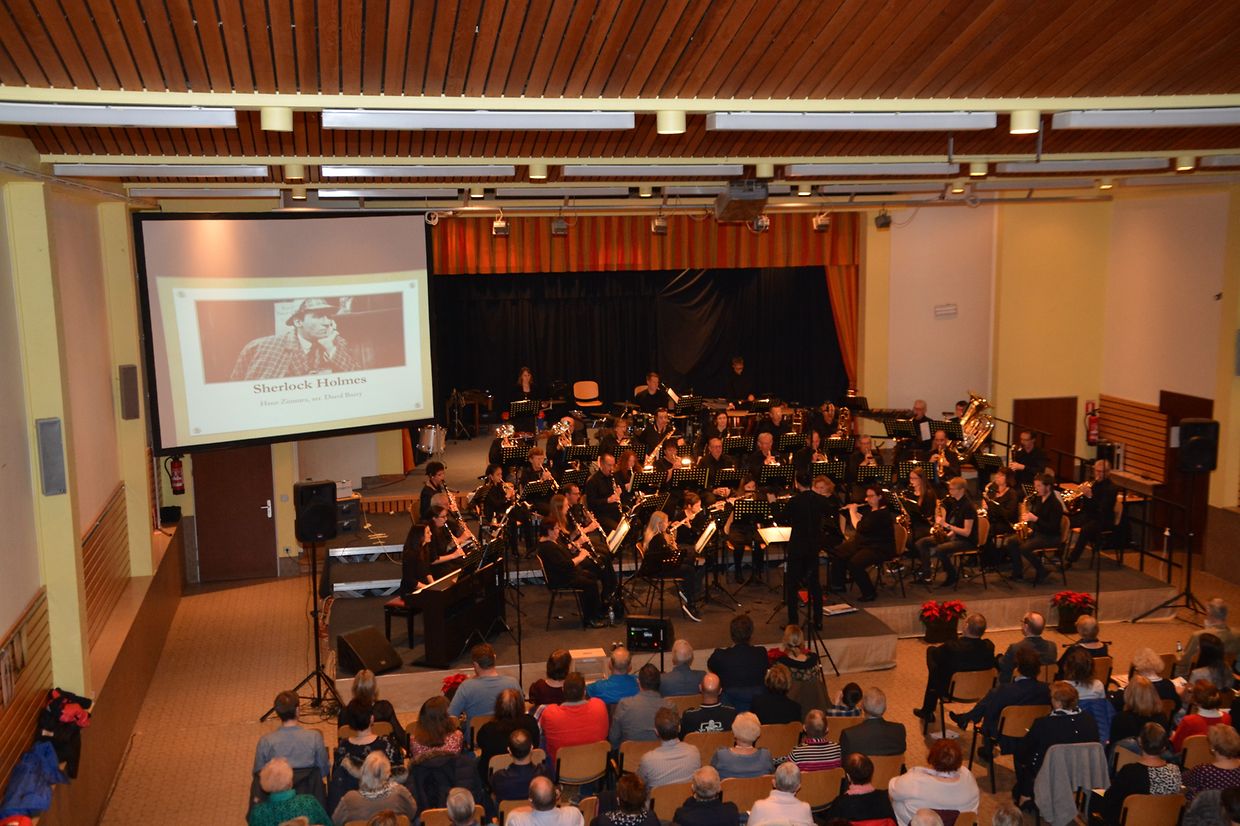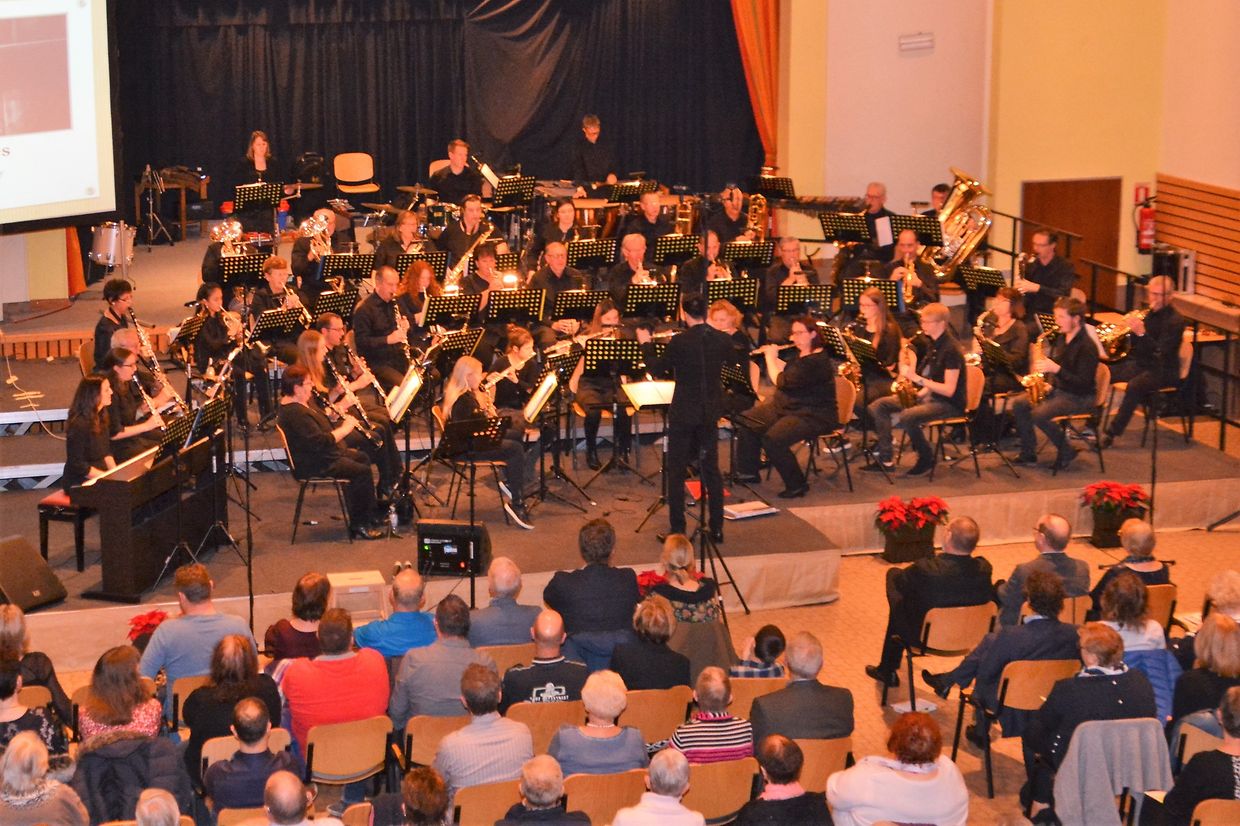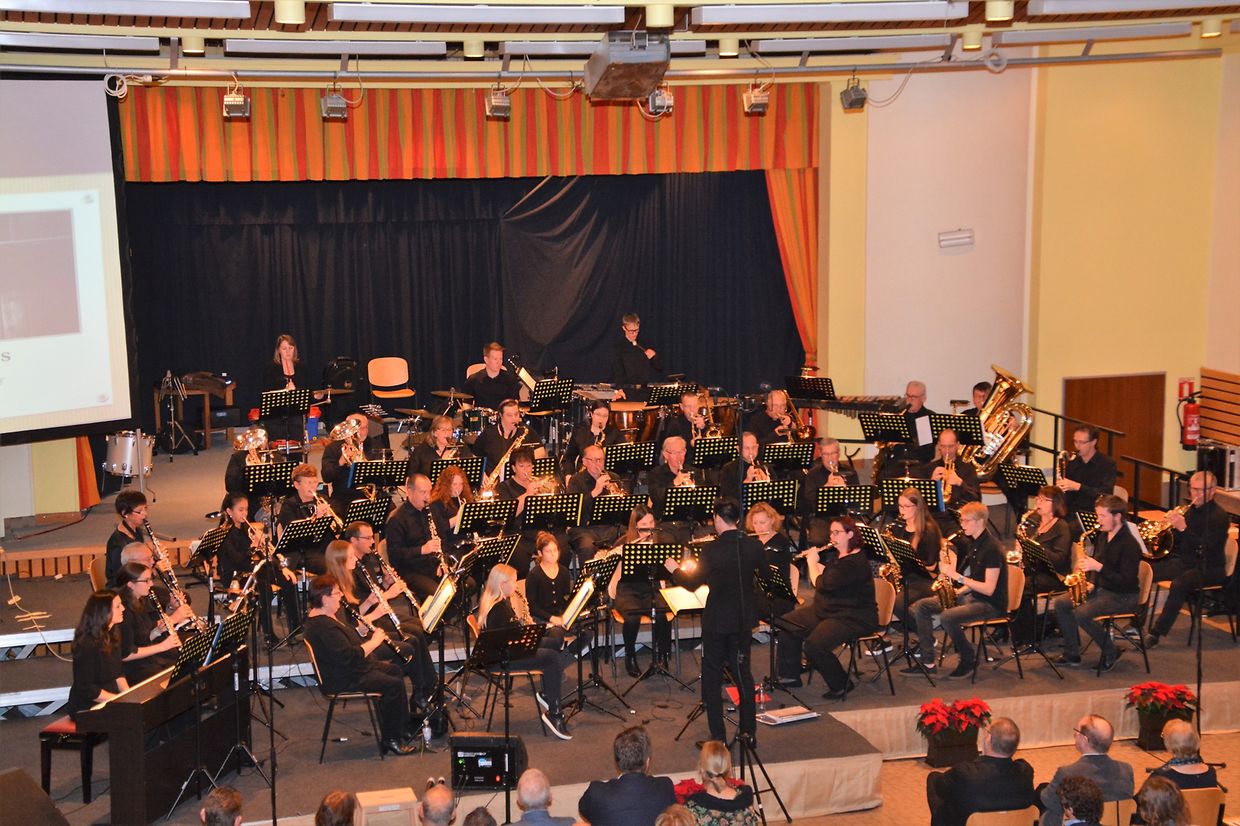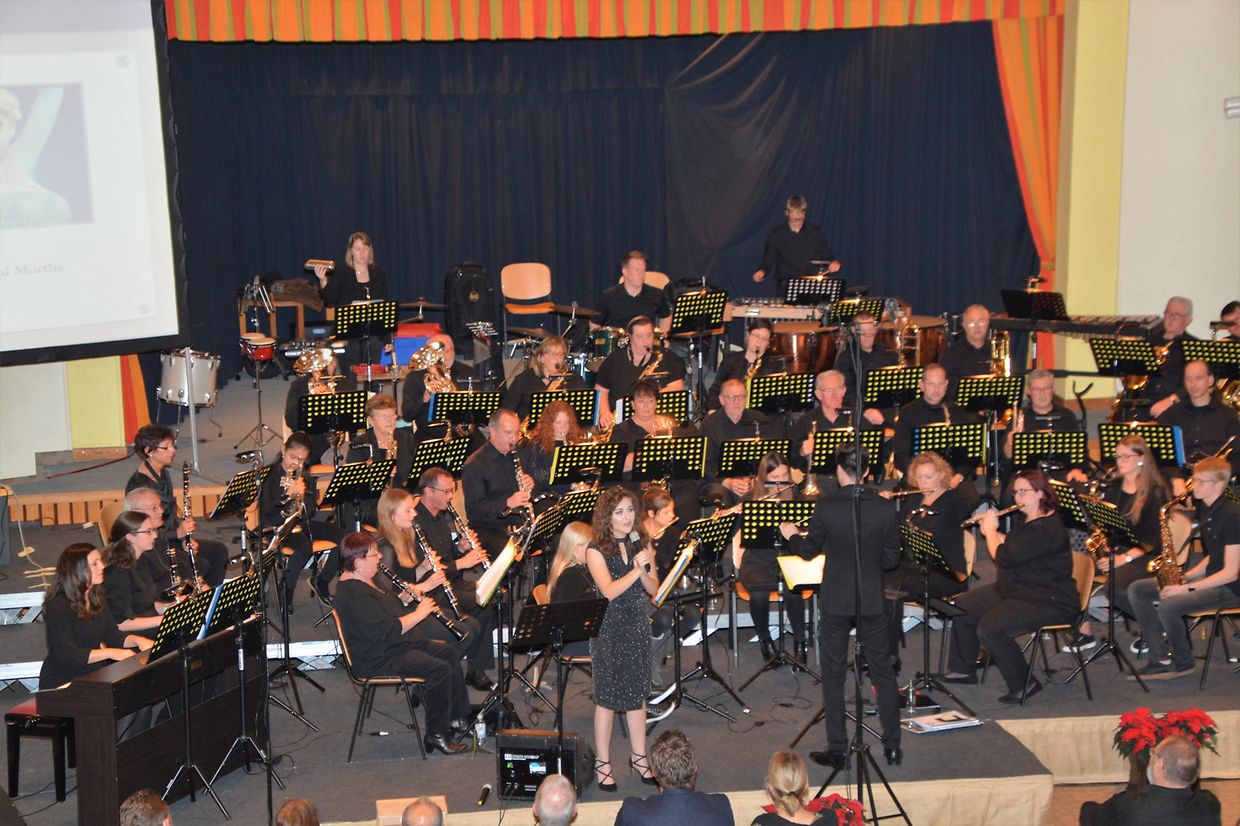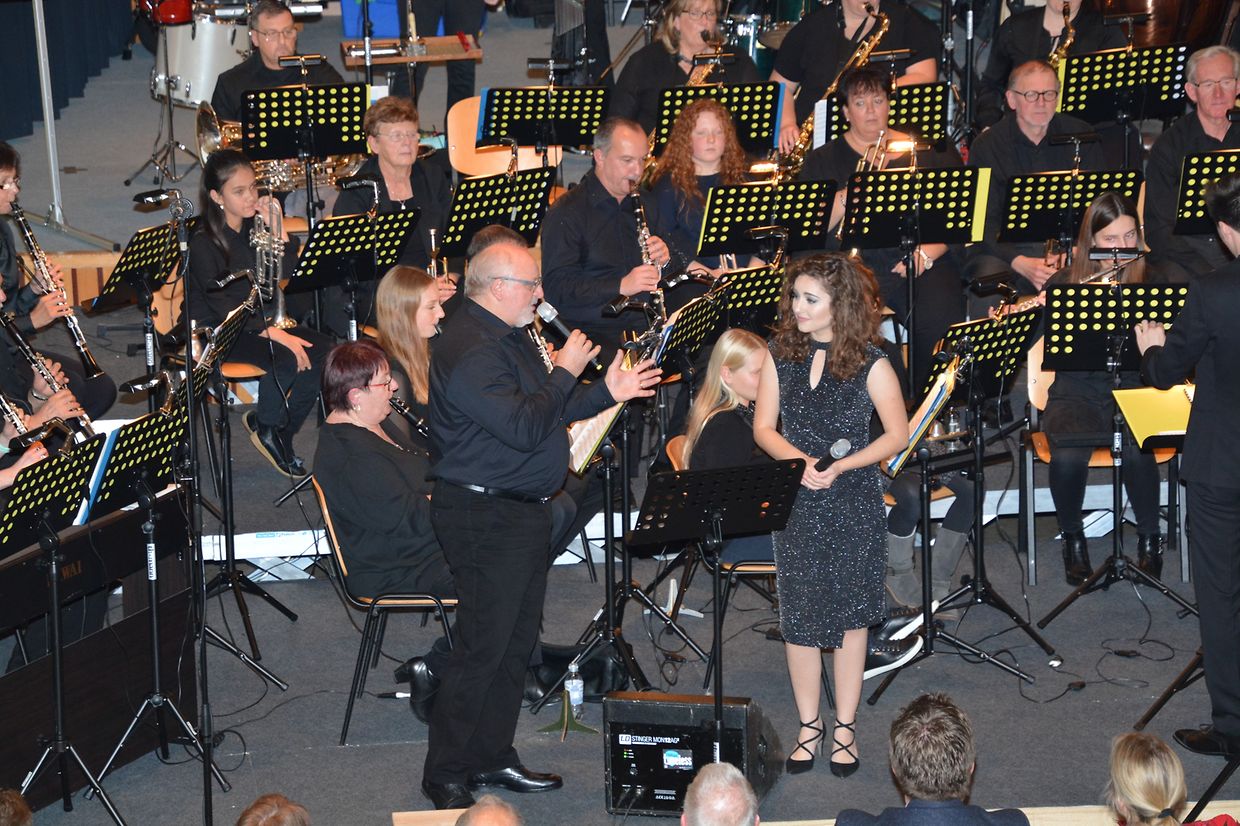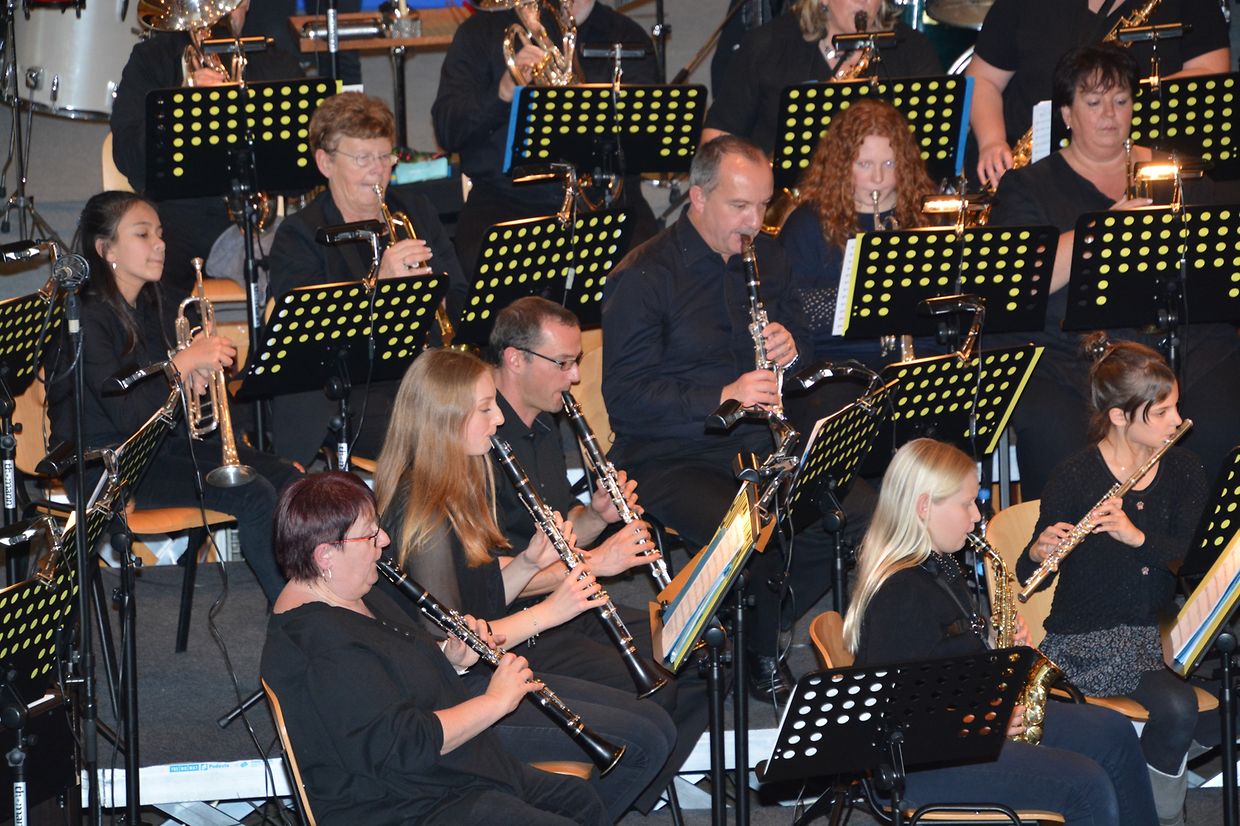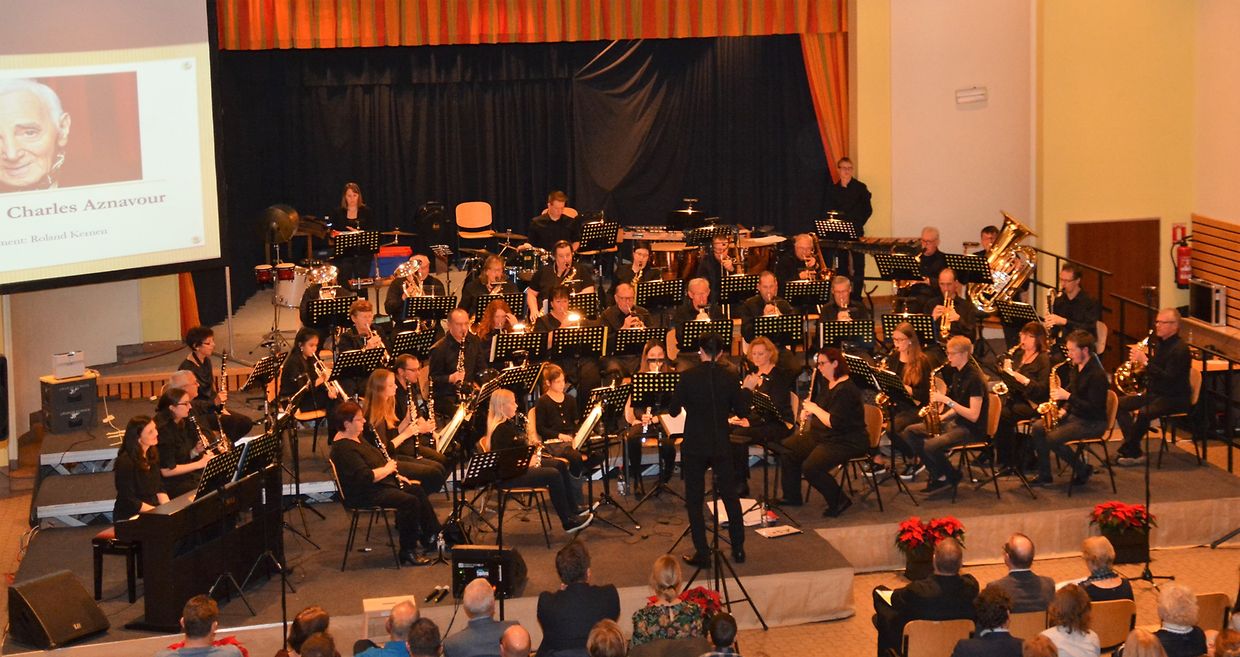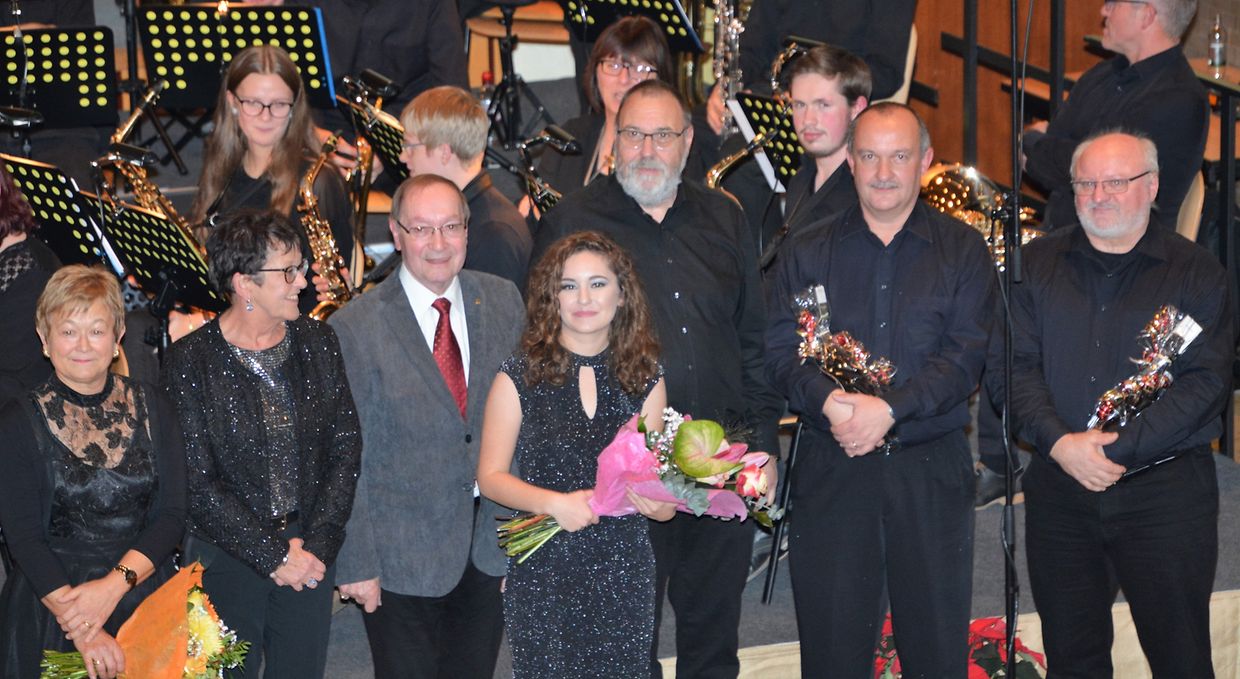 Im Rahmen ihres Cäcilien-Konzertes hatte die "Musek vun der Gemeng Biwer" bei vollem Saal auf ein ganz besonderes Event eingeladen.
Das Motto des Abends, welcher unter der Leitung von Fabian Konz stand, lautete "Ladies & Gentlemen" und so konnten Werke bekannter Komponisten, wie "Sherlock Holmes" von Hans Zimmer und "Lord Tullamore" von Carl Wittrock, zu Gehör gebracht werden.
Solistin des Abends war das Nachwuchs-Talent Julie Federspiel: Mit "Let it Go" gab sie dem Publikum einen Vorgeschmack auf Ihr Können, gefolgt von "All I ask of You" aus dem Musical "Phantom der Oper" im Duett mit Albert Trombini.
Mit "80er Kult(tour)", arrangiert von Thiemo Kraas, startete der zweite Teil des Konzertes. "The Best of Charles Aznavour" arrangiert von Roland Kernen durfte aus aktuellem Anlass nicht fehlen. Aber auch die beiden Solisten des Abends wussten mit der Ballade "Vivo per lei" zu überzeugen, bevor Julie Federspiel mit "The Rose" das gesamte Publikum begeisterte.
Zum Abschluss gab es noch als Leckerbissen: "The Irish Washerwoman" aus der Feder von Leroy Anderson. Präsident Gustave Stoffel, wie ebenfalls Raymond Peters, in Vertretung der Union Grand Duc Adolphe, würdigten die hervorragende Leistung des gesamten Ensembles und insbesondere die der jungen Solistin, der sicher noch eine große Karriere bevorsteht. Durch den Abend führte Frau Christiane Schmit-Bamberg.