Biwer Musek "Welcome to the Wild West"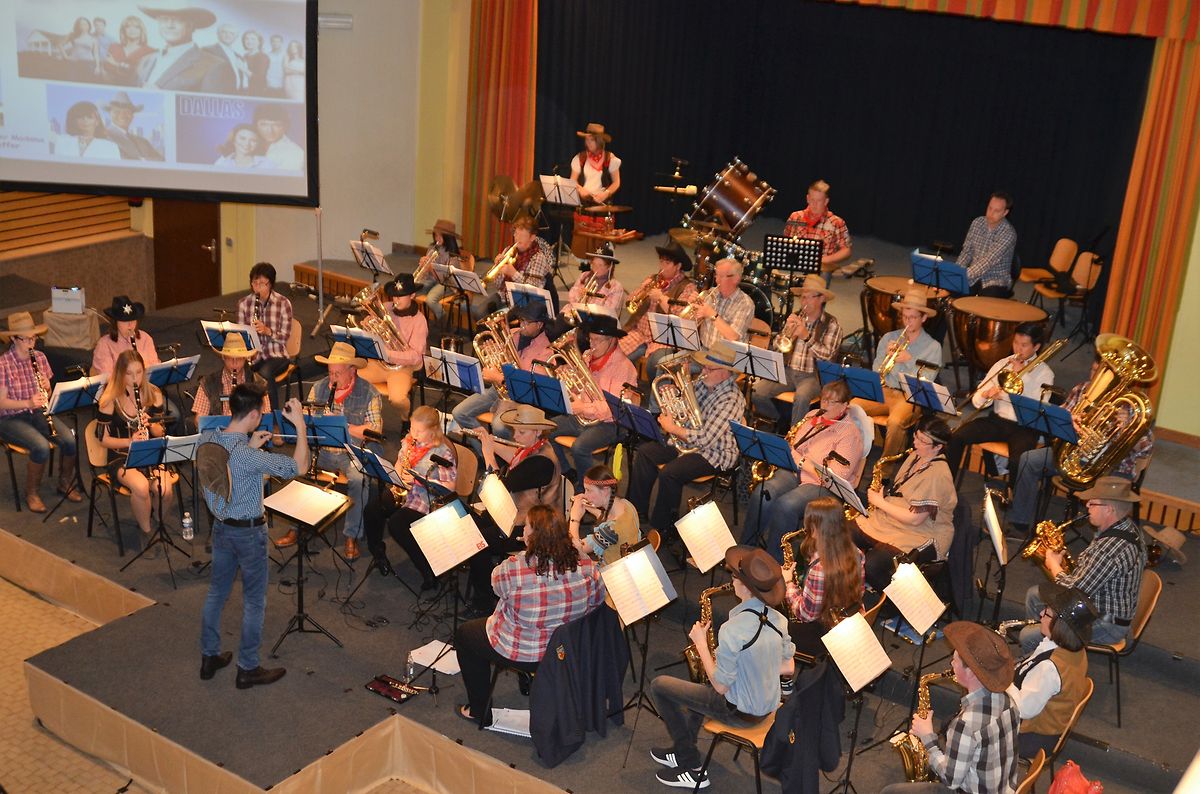 (de) Picture Gallery
pictureGallery.inviteToScroll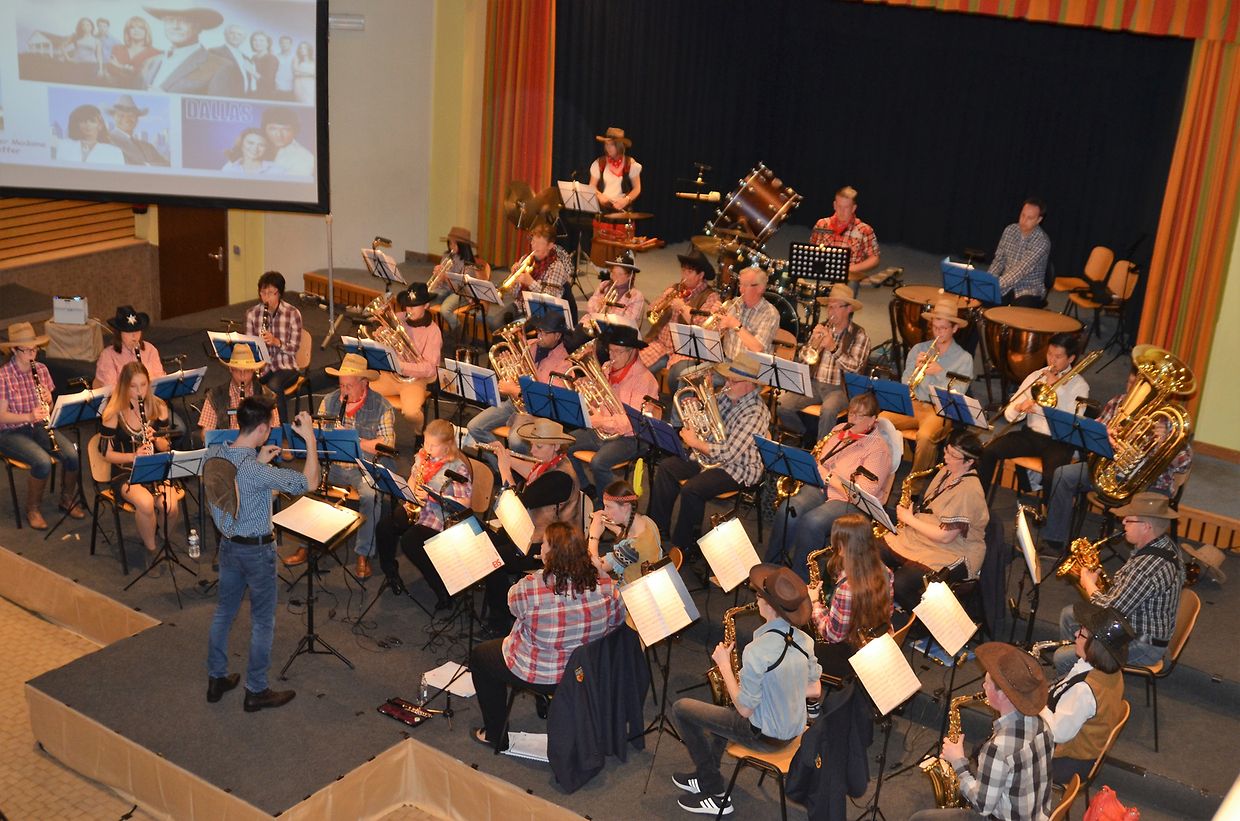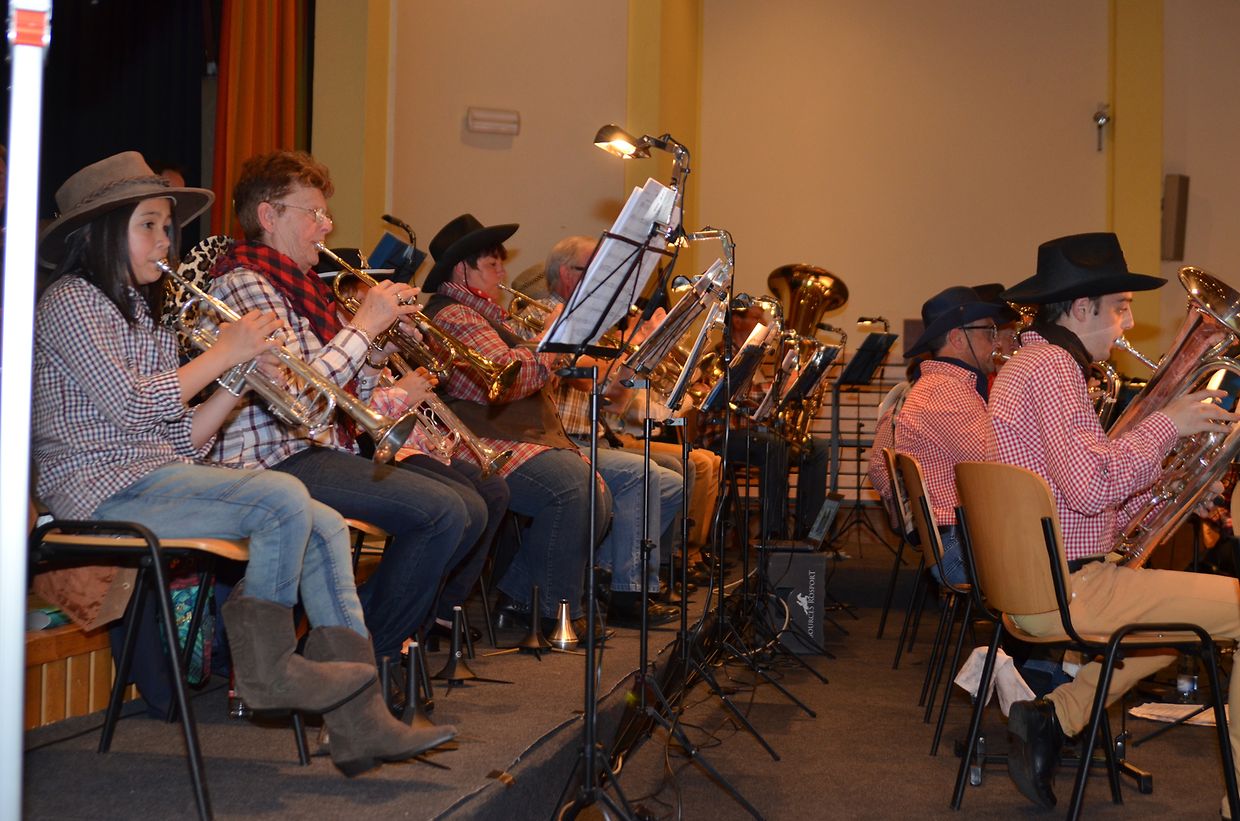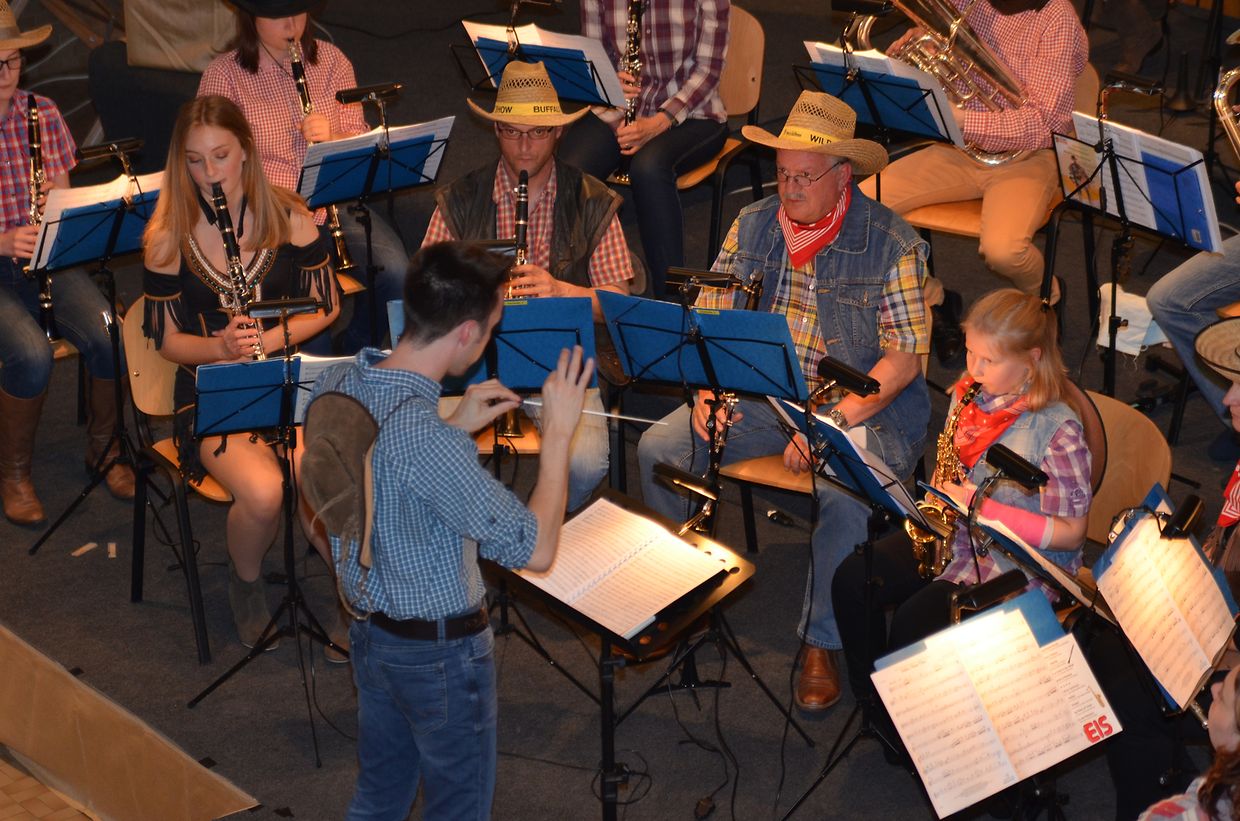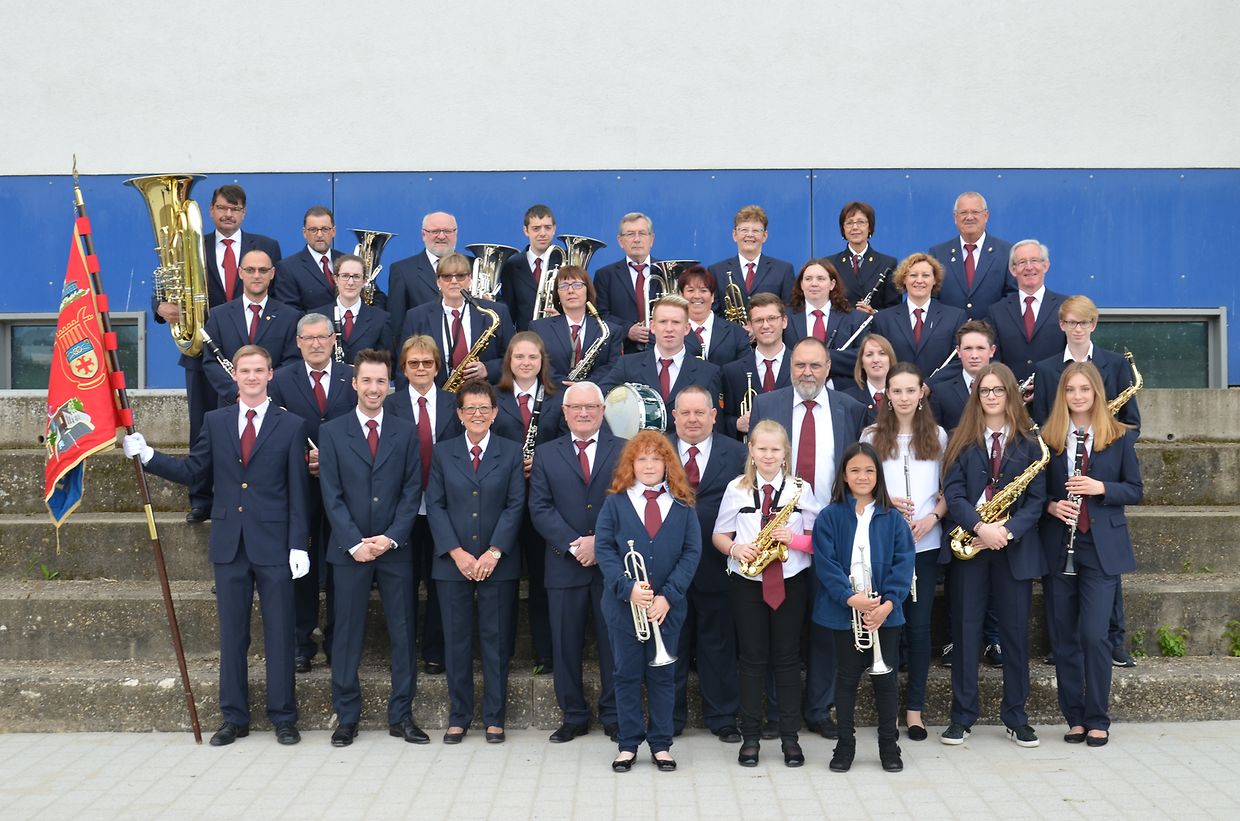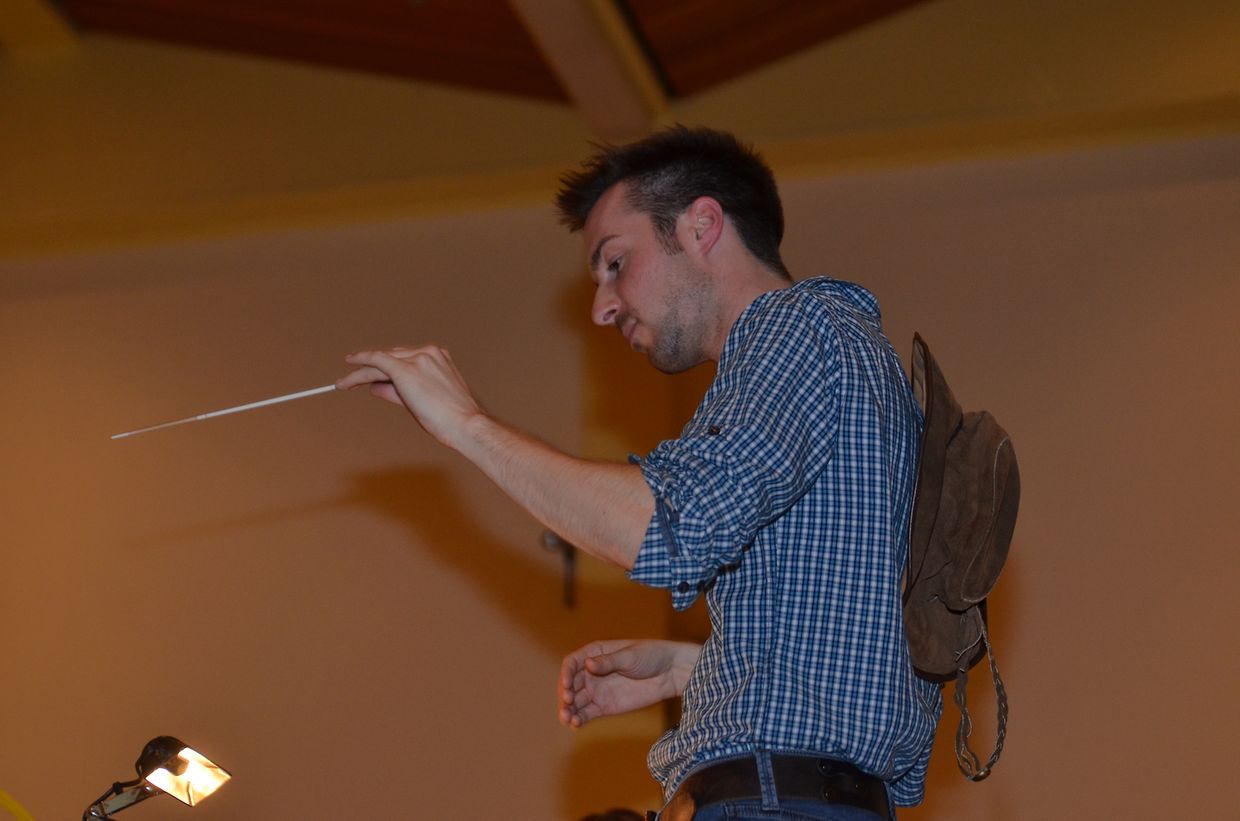 D'Musek vun der Gemeng Biwer hat ob een flotten Fréijoersconcert invitéiert ënnert dem Motto "Welcome to the Wild West. Duerfir gouf och den 2ten Deel an Country Tenue gespillt. Mat musikalesche Wierker ewéi The Magnificent Seven vum Elmer Bernstein, Tara's Theme vum Max Steiner aus Gone with the Wind, Dakota vum Jakob de Haan, Once Upon a Time in the West an My Name is Nobody aus der Fieder vum Ennio Morricone. No der Paus gong et weider mat der Black River Overture vum Thomas Doss, Dallas vum Jerrold Immel, Oregon vum Jakob de Haan, The Yelloy Rose of Texas arrangéiert vum Roland Kreid an Country & Western vum Norman Tailor. Als Bis stoungen nach Bonanza an Hootenanny um Programm. Den Ensemble stoung ënnert der Leedung vum Fabian Konz. Duerch den Owend huet d'Christiane Schmit-Bamberg gefouert.