Chorale Municipale Sängerfreed Bettembourg - Festliche Weihnachtsmusik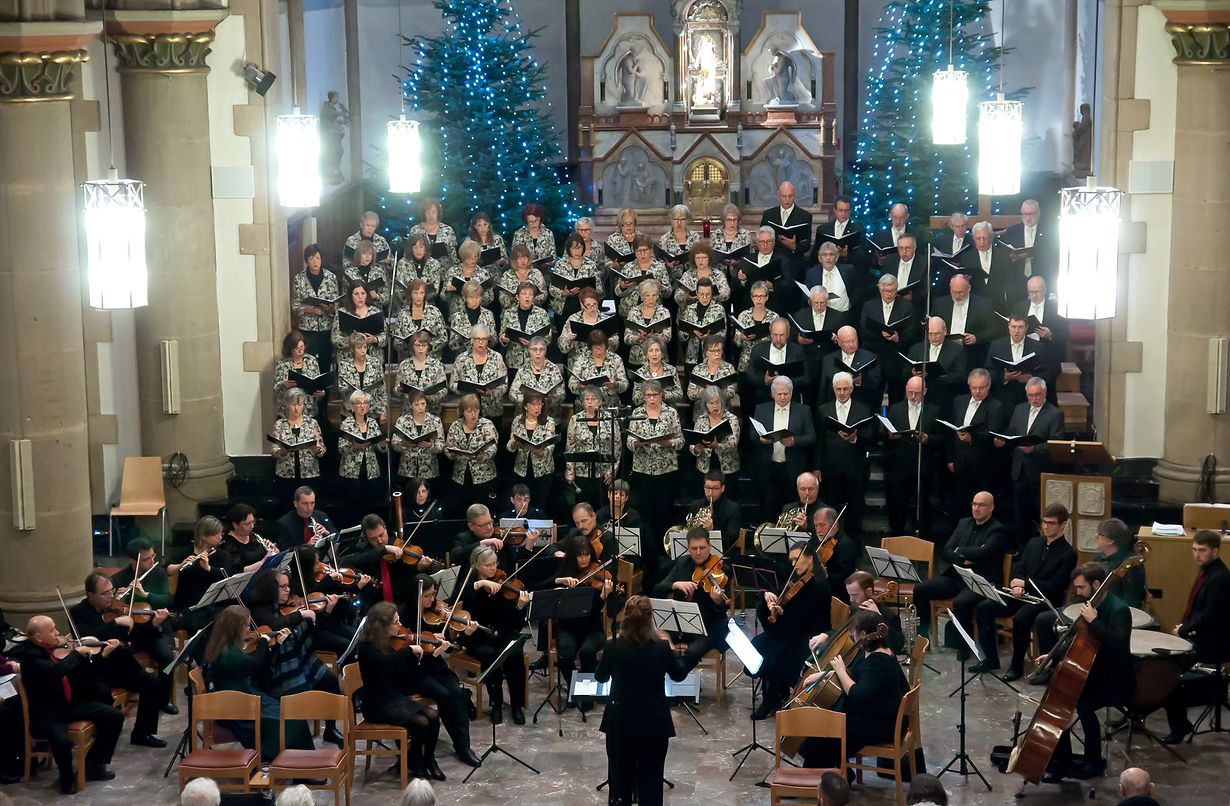 Das diesjährige Concert Spirituel "festliche Weihnachtsmusik" der Chorale Municipale "Sängerfreed" Bettembourg am 2. Adventsonntag in der vollbesetzten Dekanatskirche in Bettemburg wusste die Zuhörer zu begeistern. Die ausgezeichneten Solisten Diane Juchem, Sopran; Paul Feitler, Tenor und Carlo Entringer, Bass; ein exzellent spielendes Orchester Estro Armonico sowie die gut vorbereiteten Sängerinnen und Sänger der Chorale Municipale Sängerfreed unter der Leitung Ihrer Dirigentin Nancy Back-Kelsen überzeugten alle Anwesenden. Nach "Joy to the world" von Henri Purcell wurde "Ein Kind ist uns geboren" von Christian Ehregott Weinlig vorgetragen. Danach wurde die "Weihnachtskantate" von Jos Kinzé aufgeführt, dies aus Anlass zu seinem 100. Geburtstag. Jos Kinzé leitete während 36 Jahren die Chorale Municipale Sängerfreed.
Des Weiteren wurde "Seid fröhlich, ihr Schäfer" von Franz Aumann, "Pastoral-Motette" von Carl Ditters von Dittersdorf vorgetragen. Das in dieser besinnlichen Zeit überaus schöne Konzert schloss ab mit "Die Freude der Hirten über die Geburt Jesu" von Gottfried August Homilius.
Foto: Alain Piron