Der Fanclub der "Bierger Musek" spendete dem Musikverein ein Saxophon sowie 1300 Euro.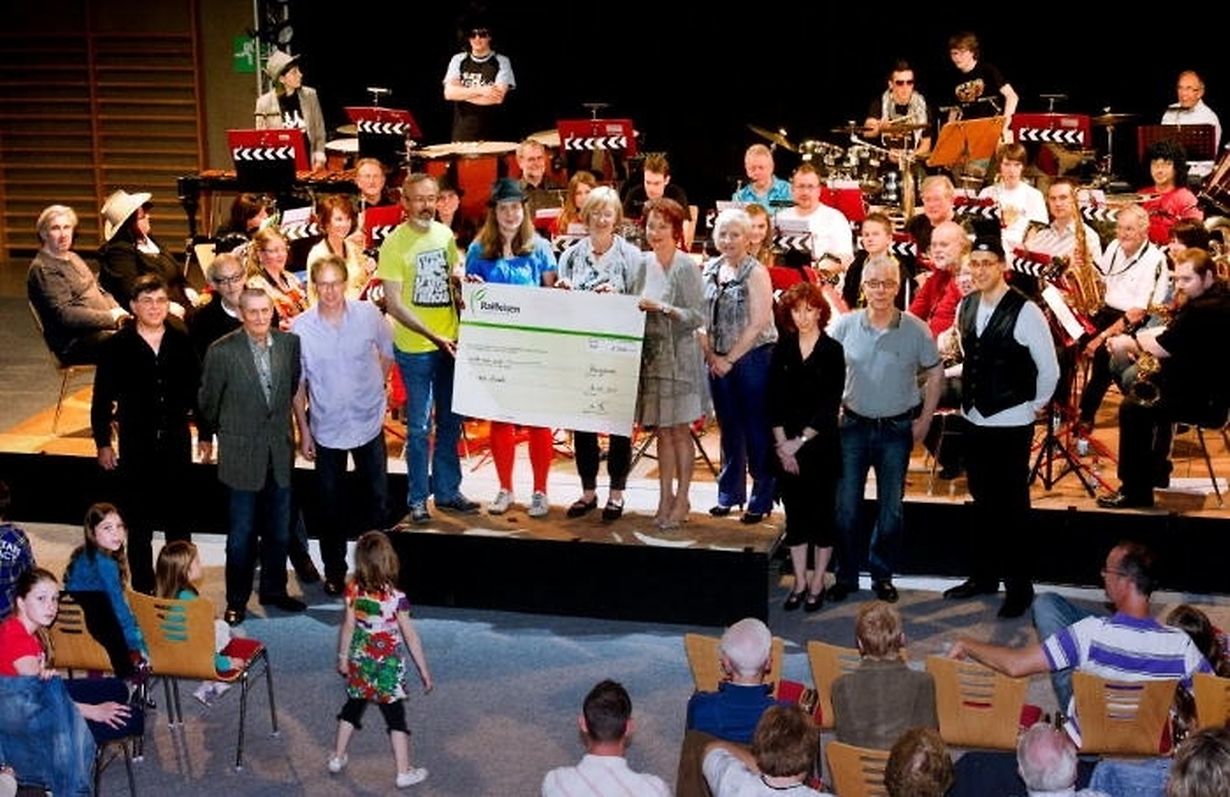 Das diesjährige Galakonzert der "Bierger Musek" stand unter dem Motto "Legends Rock and Pop". Im ersten, eher klassisch gehaltenen Teil begeisterte unter anderem Solist Claude Schlimm das Publikum auf seinem Euphonium mit den Kompositionen "Rule Britannia" und "My beloved Father". Auch die Werke "Brass Encouters", "Music" und "Hélios" sorgten für Begeisterung bei den Zuhörern.
Der zweite Konzertteil stand dann ganz im Zeichen der Rock- und Popmusik. Dabei präsentierten die Musikanten unter der Leitung von Claude Kaufmann einen rockigen Medley von Deep Purple, "Something Groovy" von Phil Collins, "Nothing Else Matters" von Metallica, "Legends of Rock and Pop" und zum Abschluss "Queen in Concert" von Freddy Mercury. Auch für die Zugaben "You can leave your hat on" sowie einem Abba-Medley gab es reichlich Applaus von den Anwesenden.
An diesem Nachmittag gab es aber auch Hilfe vom Fanklub der "Bierger Musek": Zum einen stifteten die Mitglieder ein Saxophon Sopran für einen jungen Musikanten und unterstützten den Musikverein mit einem Scheck in Höhe von 1 300 Euro. (C.)