"Bierger Musek" begeisterte mit "Western Moods"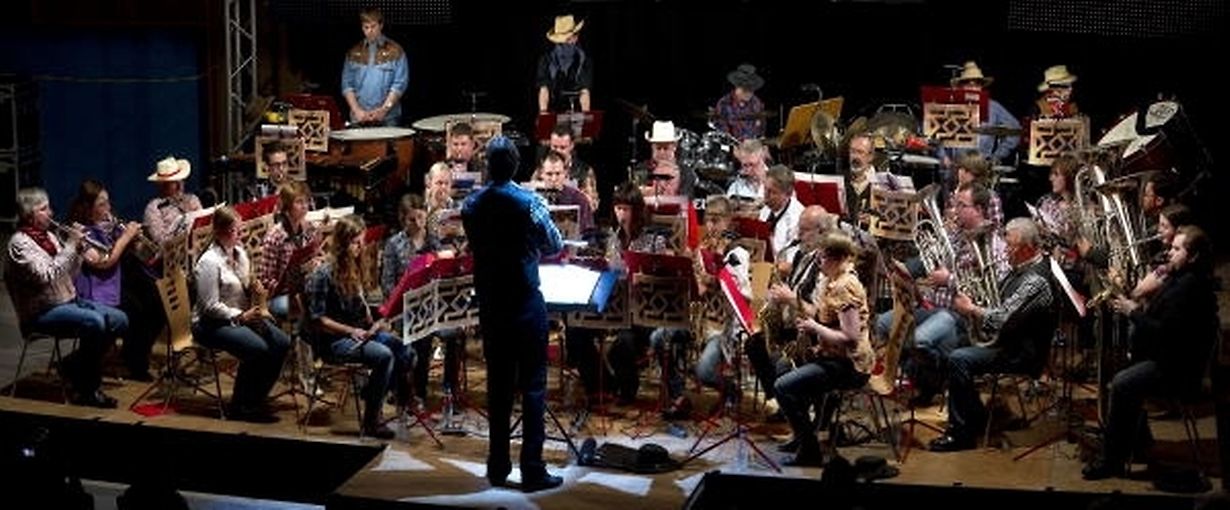 Vor wenigen Tagen hatte die Fanfare Bourglinster zum Galakonzert unter dem Motto "Western Moods" eingeladen. Unter der Leitung von Claude Kauffmann wussten die Musikanten in allen Registern zu überzeugen. Musikalisch sehr anspruchsvoll war der erste Teil mit "Fanfare for the Common Man", "American March Highlights", "First Suite" von Gustav Holst, sowie "Trombonella", wo das Register der Zugposaunen sein Können unter Beweis stellte, bis hin zu "Apache".
Im zweiten Teil erklangen "Western Moods" durch bekannte Melodien aus "Winnetou", "The last of the Mohicans" und "Midnight Cowboy" mit den Solisten Lynn Gloden (Saxofon Alt) und Joe Kieffer (Trompete). "Dances with the Wolves" wurde zu Ehren des vor fünf Jahren verstorbenen Kollegen John Thoma gespielt.
Mit "Moment for Morricone" und "The magnificent Seven" endete die musikalische Reise durch den Wilden Westen. Durch das Konzert führte Bob Frisch; passend zu der Musik lief die Multi-Media-Show von Lynn Gloden und Nathalie Reuland-Schmit. (Text/Foto: Raymond Clement)