ATD Quart Monde feiert Geburtstag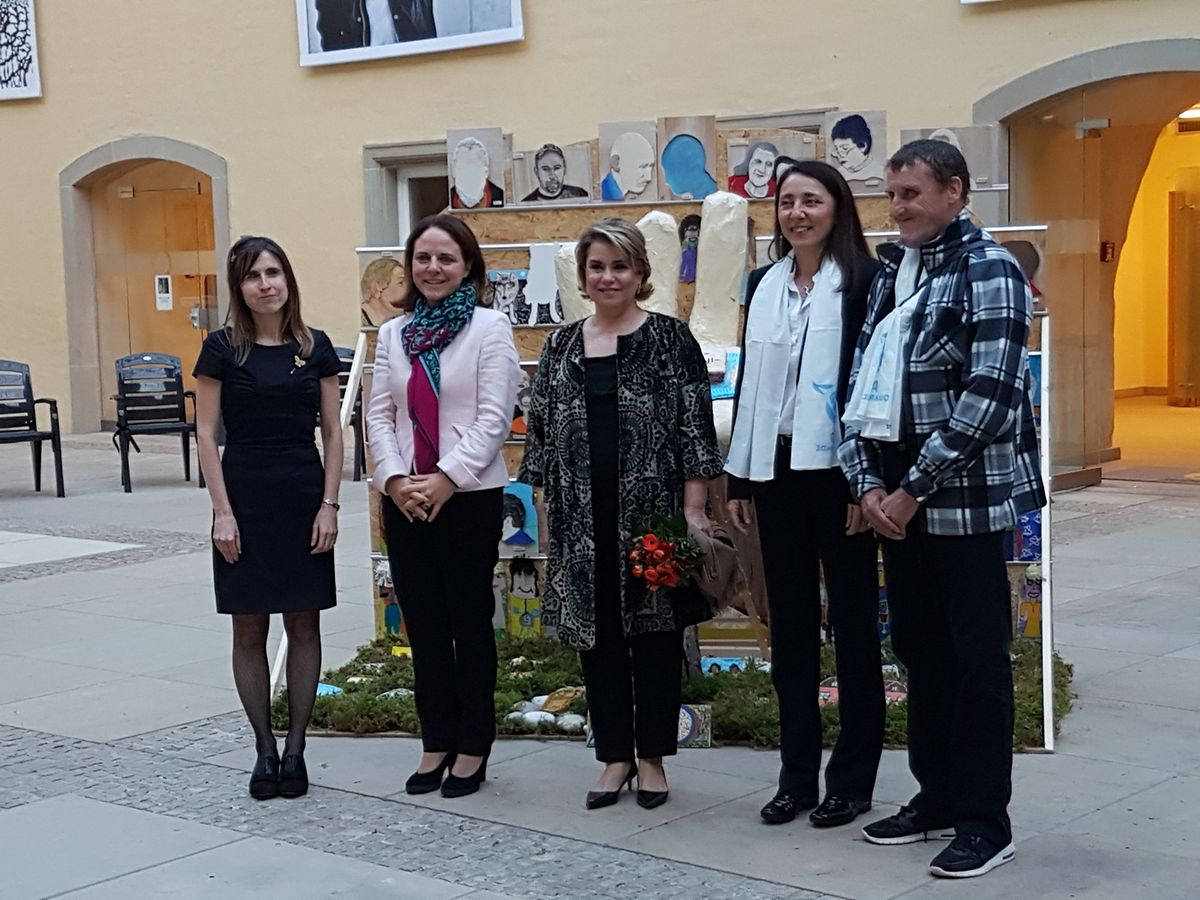 Picture Gallery
Please scroll down,
to see more pictures.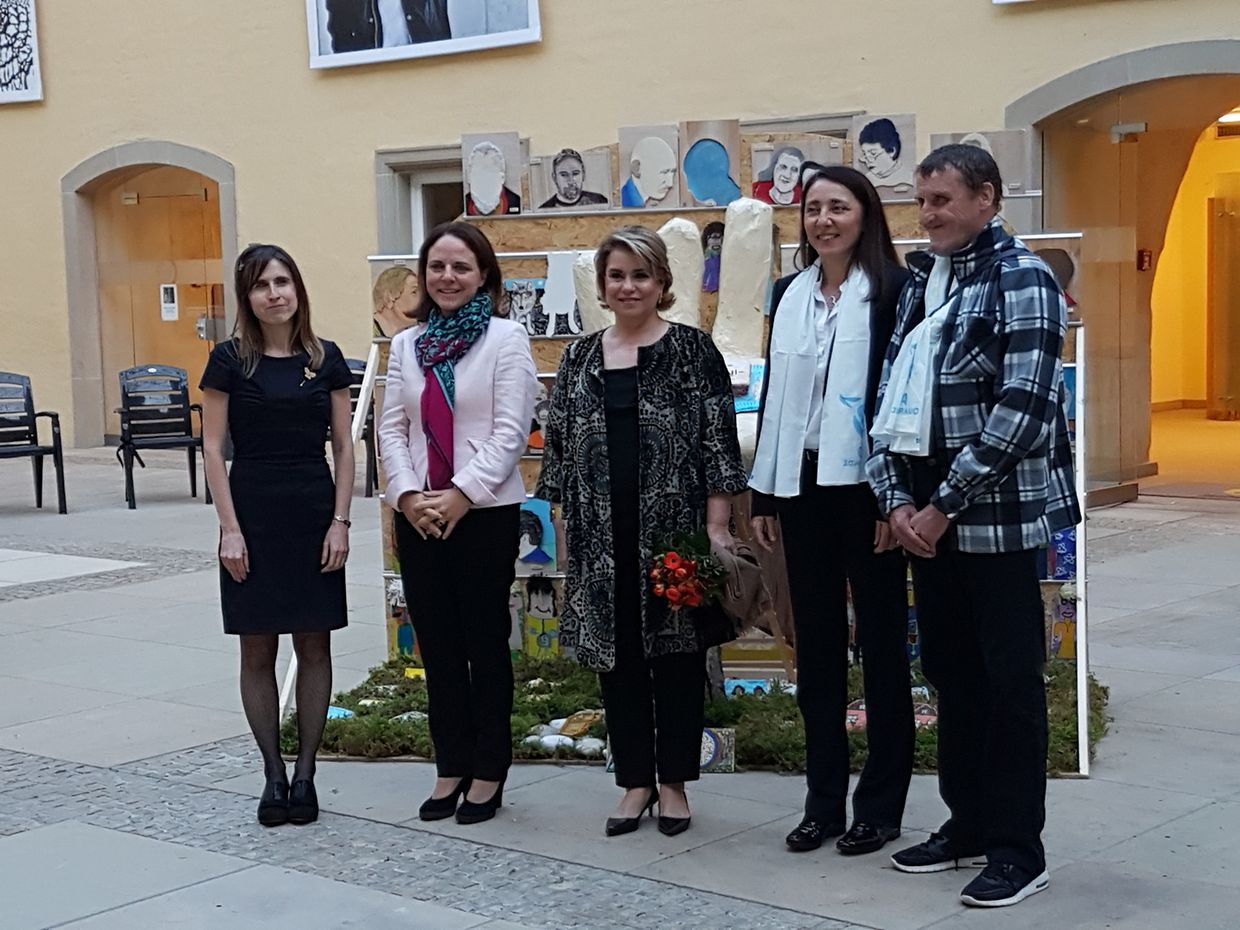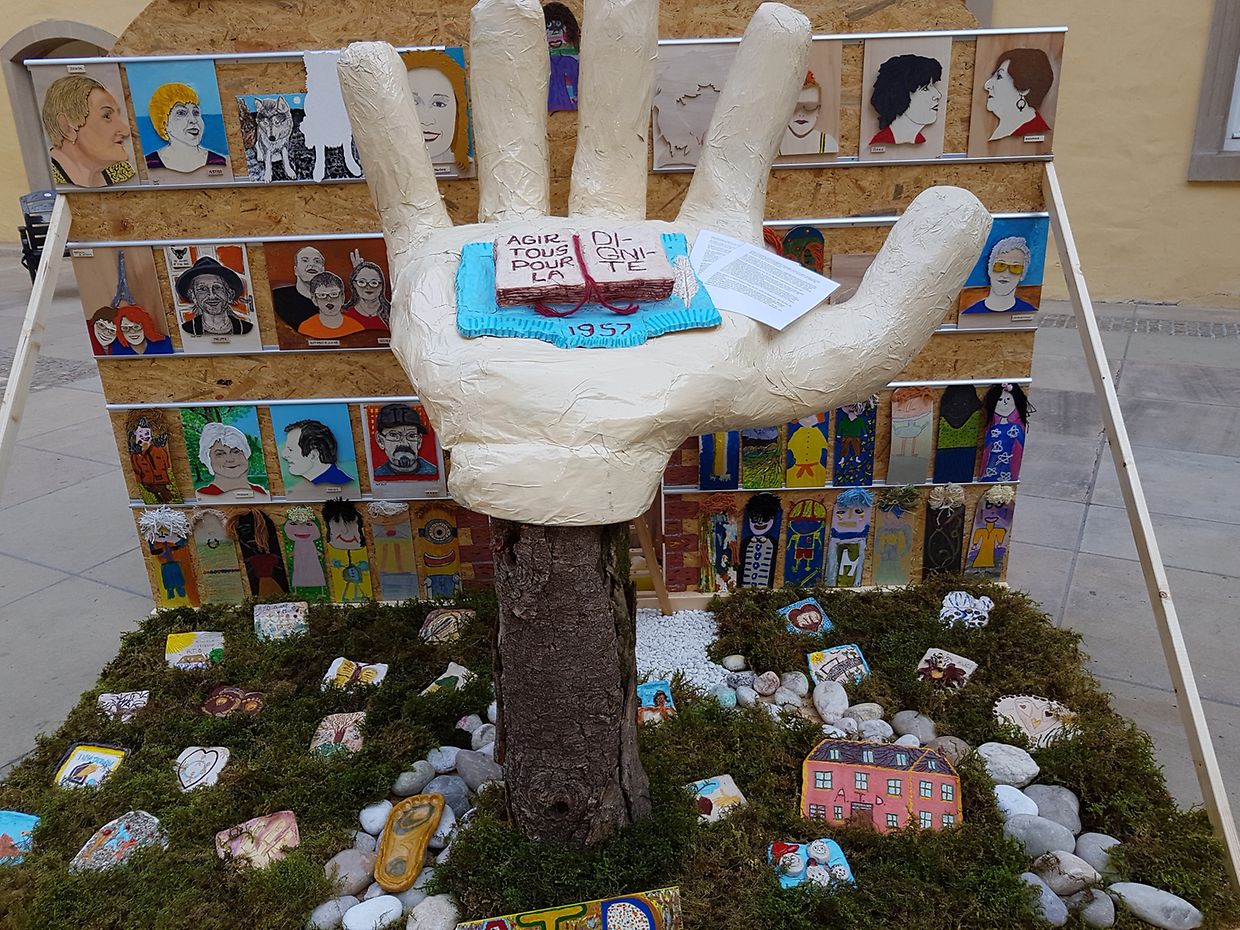 Dëst Joer feiert ATD Quart Monde e puer Gebuertsdeeg.
- Den 100. Gebuertsdag vum Joseph Wresinski, dem Grënner vun Atd Quart Monde, deen als Kand erliewt huet, wat Aarmutt ass.
- De 60. Gebuertsdag vu ATD Quart Monde, déi Beweegung, déi de Joseph Wresinski 1957 an engem Camp mat Wellblechhütten bei Paräis mat den Awunner gegrënnt huet.
- A virun 30 Joer hun sech op Initiative vum Joseph Wresinski di 1. Kéier de 17. Oktober Leit um Trocadéro zu Paräis versammelt, fir de Leit an Aarmutt d'Wuert ze ginn. Si hunn sech och ëffentlech engagéiert géingt d'Aarmutt virzegoen. Viru 25 Joer ass dunn de 17. Oktober vun der UNO als offiziellen internationalen Dag fir d'Eliminéieren vun der Aarmutt unerkannt ginn.
De 17. Oktober wor de Vernissage vun der Ausstellung « Une nouvelle humanité sans misère verra le jour … », a Präsenz vun der Grande-Duchesse Maria Teresa, an der Kapell am Centre Culturel de Rencontre Neimënster.
Dës Ausstellung, déi d'Geschicht vum Joseph Wresinski a vun Atd Quart Monde duerch d'Welt, mat Fotoen weist an e puer Ablécker an eist Schaffen zu Lëtzebuerg gëtt, ass op bis de 5. November.
An dann den nämmlechten Dag, also de 17. Oktober wor d'Feier vum Weltdag géingt d'Aarmutt an der Kierch am Gronn.
Leit, déi an der Prekaritéit liewen a Leit di solidaresch sinn d'Wuert, schwätzen zum Thema : « Fir eng Welt, déi keen op der Säit léist ». Dono wor de Concert "Unissons nos voix" mat Lidder zum Thema Resistenz an Dignitéit. Den Nicolas Billaux vun der Innec dirigéiert eng Chorale, déi zesumme gesat ass mat Leit mat ganz verschiddenen sozialen a kulturellen Originnen, aus sozialen Institutiounen a vun de Choralen Home Sweet Home, All in One Mamer, Out of Office, Chorale des Ministères a Jubilate Musica.