SCHECKÜBEREICHUNG DES VINTAGE MUSTANG CLUB OF LUXEMBOURG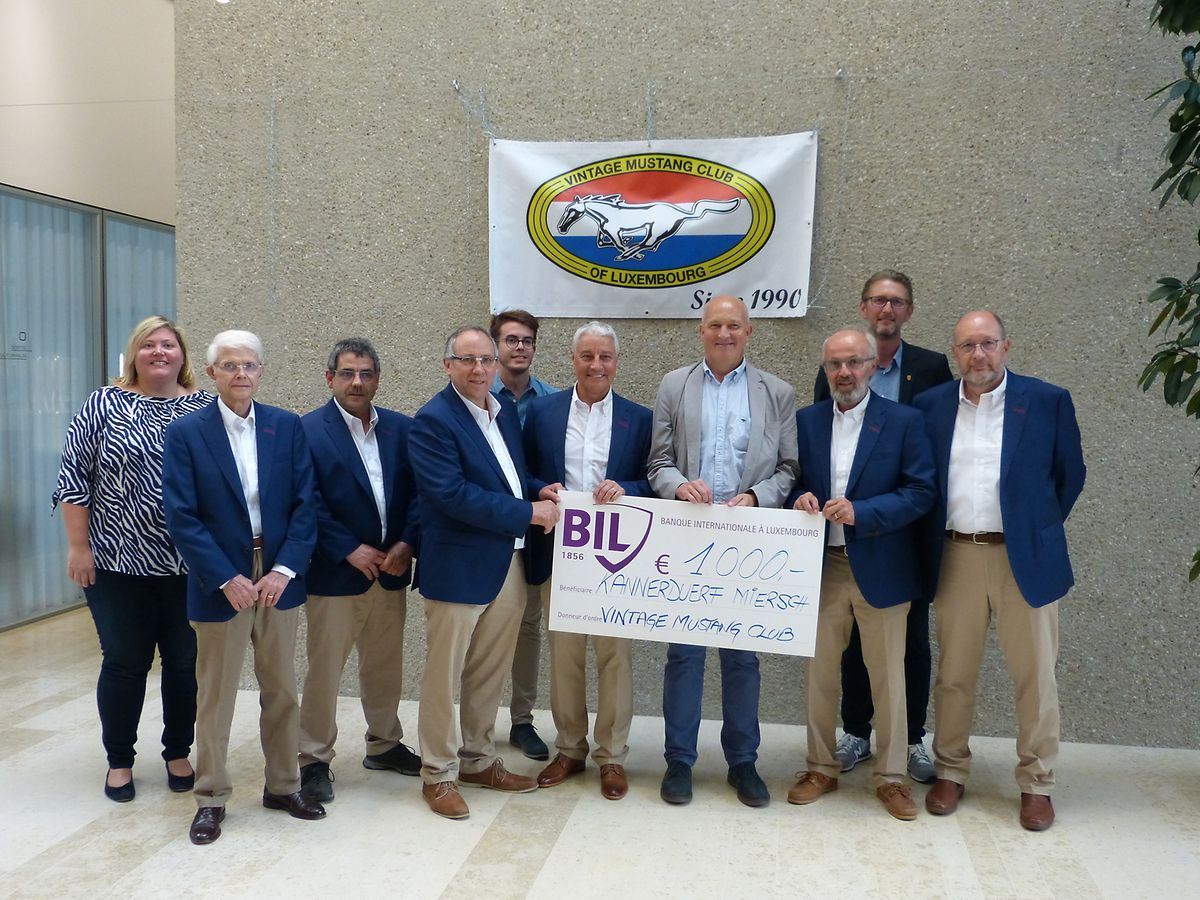 (de) Picture Gallery
pictureGallery.inviteToScroll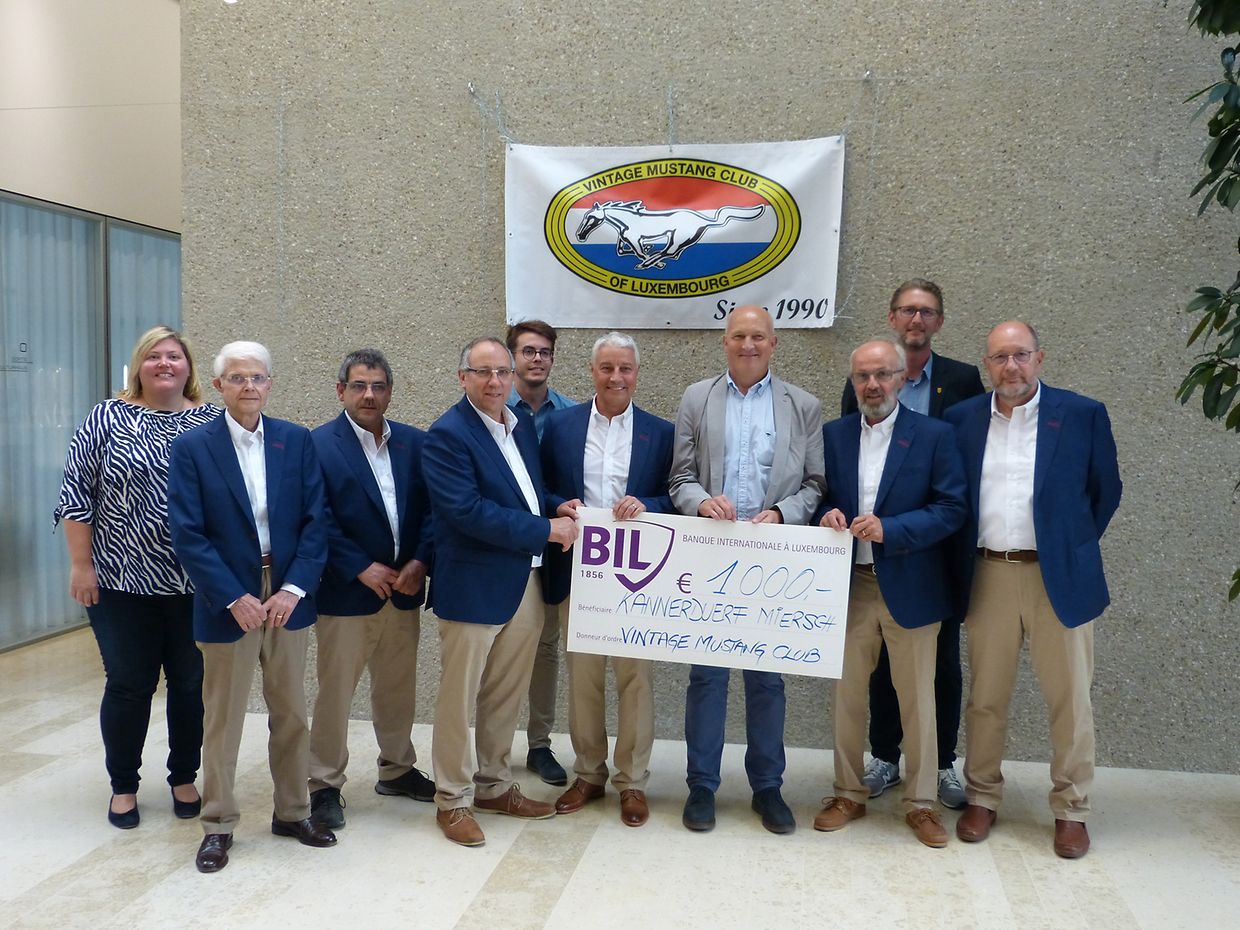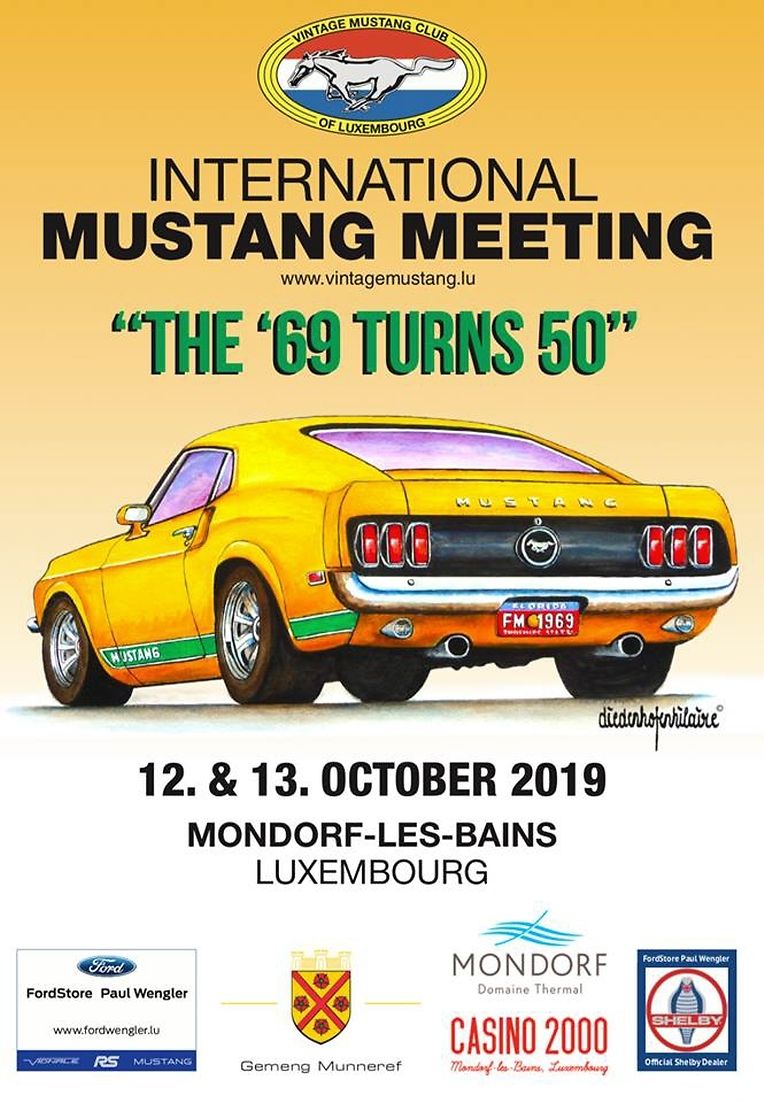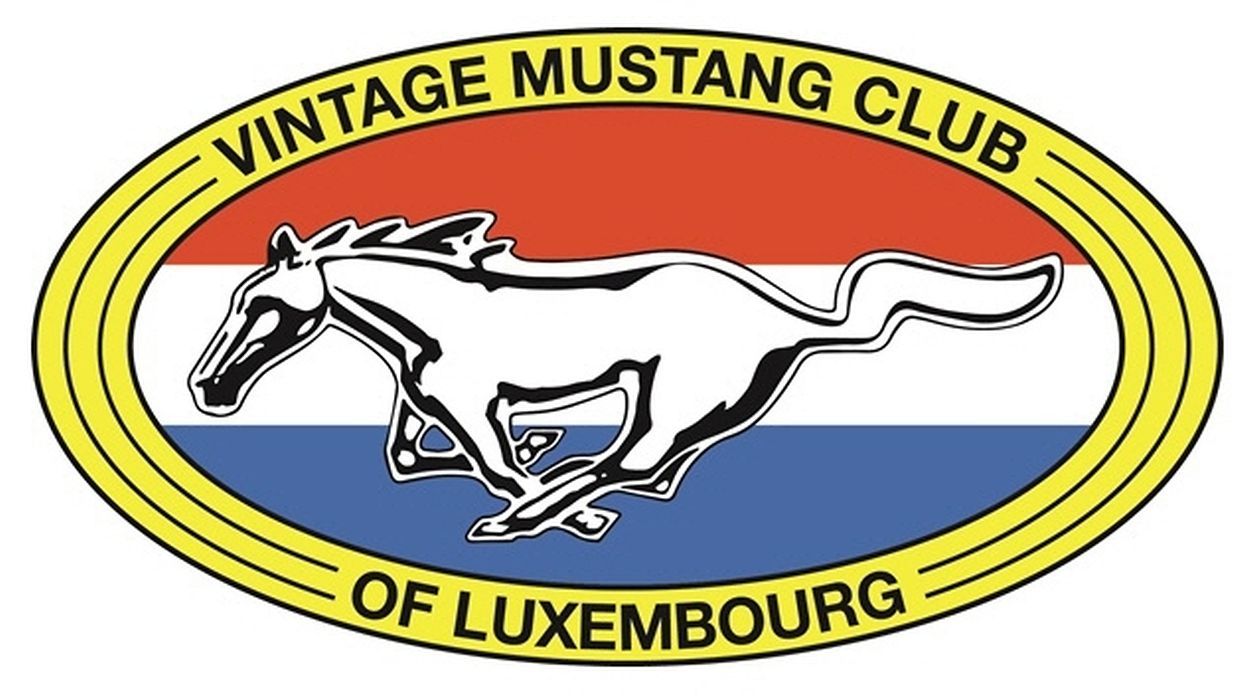 "SCHECKÜBEREICHUNG DES VINTAGE MUSTANG CLUB OF LUXEMBOURG Es ist schon zur Tradition geworden, dass der VINTAGE MUSTANG CLUB OF LUXEMBOURG, mit Sitz in Mondorf-les-Bains, das Kannerduerf in Mersch unterstützt. Seit 2015 begleitet der Verein die Entwicklung für TIERGESTÜTZTE PÄDAGOGIK . Kürzlich überreichte der Vorstand des Vereins in der Gemeinde Mondorf, im Beisein der Gemeindeverantwortlichen, einen Scheck über EUR 1.000,- an Jean-Paul KARPEN (Direktor des Kannerduerf). Dieser, sowie die Gemeindeverantwortlichen, würdigten die Initiative des Vereins und lobten die Beständigkeit der Entscheidung des Vorstandes einen Teil seiner Einnahmen des jährlich stattfindenden Mustang Treffens den Kindern in Mersch zu widmen. Das nächste Mustang Treffen findet vom 12-13.10.2019 in Mondorf statt und somit sollte der nächsten Spende nichts im Wege stehen".
1. Reihe vlnr: Bernd FRITZE, Marc LEDERLE, Donny WAGNER, Jean-Paul KARPEN, Nic JUNGERS, Lex KLOOS
2. Reihe vlnr: Tessy ALTMANN, Willy LEDERLE, Claude SCHOMMER, Steve SCHLECK
Mat frëndleche Gréiss.
De Comité
VINTAGE MUSTANG CLUB OF LUXEMBOURG

http://www.vintagemustang.lu