The Abba Story - Thank you for the music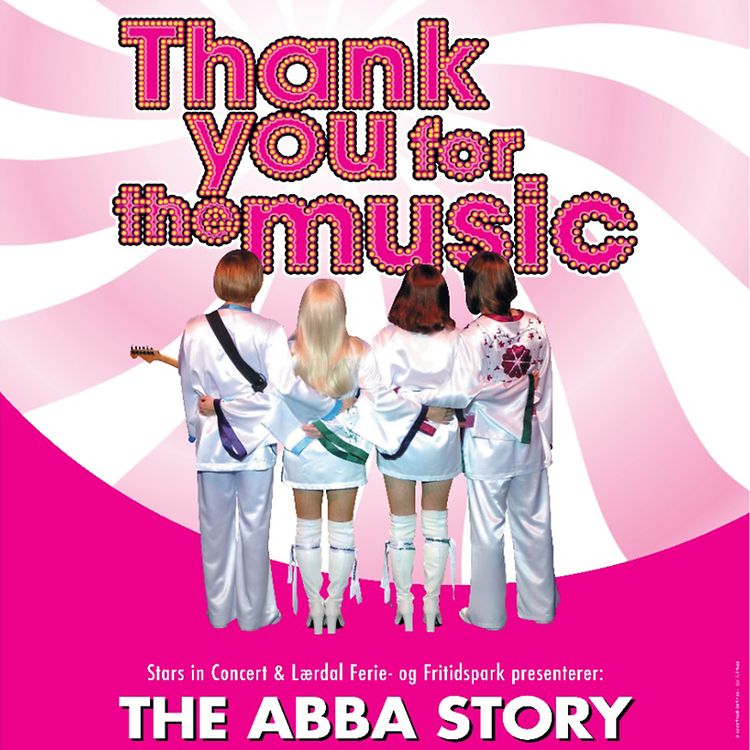 Le mythe ABBA est toujours vivant!
Un véritable « MUSICAL » qui va vous transporter de manière tout-à-fait bluffante dans les années 70.
La ressemblance physique et vocale est telle que vous aurez l'impression d'avoir Agnetha, Björn, Benny & Anni-Frid devant vous. La mise en scène de cette comédie musicale d'exception est soutenue par de nombreuses projections. L'animation de la soirée sera assurée par la ravissante Virgine CLAES, ancienne Miss Belgique.
Tous les tubes « Waterloo », « Mamma Mia », « Waterloo », « Dancing Queen », « Fernando », « Take a chance on me », « Money, money, money » et tant d'autres y seront repris pour revivre les plus grands moments d'ABBA.
Après une tournée en Allemagne, Autriche, Pays Scandinaves, Belgique et Hollande, venez à leur rencontre pour vivre un moment absolument magique.
Un des meilleurs hommage rendus au groupe disco aux 370 millions d'albums vendus dans le monde !
Accès exclusivement réservé aux personnes majeures sur présentation d'une pièce d'identité