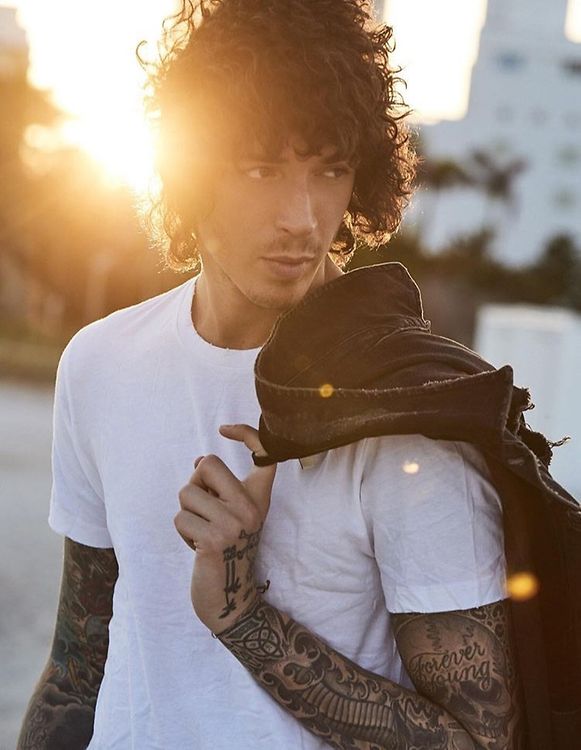 Julian Perretta, artiste hors du commun, sera au CHAPITO le 02 novembre prochain pour un de ces premiers concerts en Europe…
Le 1er Single de son nouvel album « On the Line » va sortir en avril 2019 dans 95 pays ! La sortie de l'album est prévue pour la rentrée.

Sur cet album Julian a collaboré avec un artiste international d'exception – Miles Walker (Rihanna, Katty Perry, Coldplay, Beyoncé, Kygo).
A 30 ans, le parcours de Julian Perretta est déjà si riche et spectaculaire que l'on ne peut retenir que les événements les plus marquants d'un parcours fulgurant.
Repéré en 2008 par Mark Ronson (Bruno Mars, Lady Gaga) il est consacré une première fois à travers le monde lors de la sortie du single « Wonder why » en 2010 avec Universal.

Auteur-compositeur, il travaille à l'écriture pour divers artistes et démontre un éventail d'inspiration assez unique pour un artiste si jeune.
En 2016 avec « Miracle », il conquit toute l'Europe, chante au pied de la Tour Eiffel pour le lancement de l'Euro et sera l'invité de Beyoncé au Stade de France devant 80.000 spectacteurs.
« I cry », « Karma », « On the line », autant de tubes et plus encore, une soirée exceptionnelle à partager au CHAPITO !
Accès exclusivement réservé aux personnes majeures sur présentation d'une pièce d'identité.