Who are the future in-laws to Prince Félix?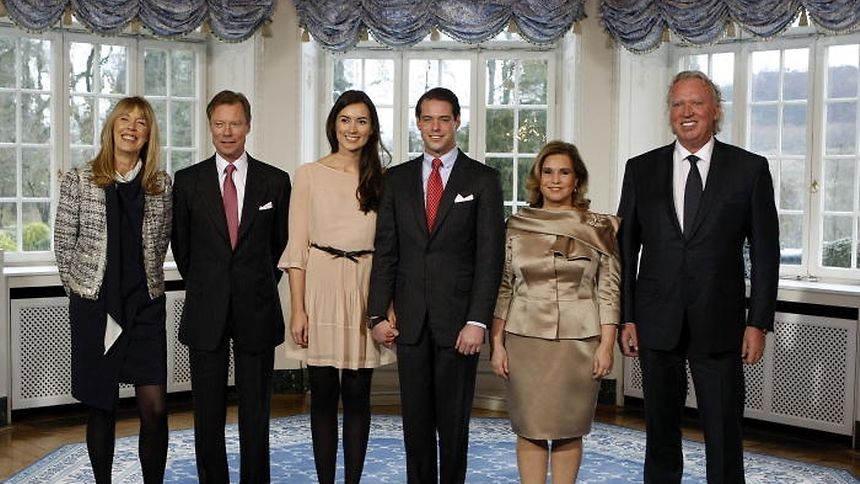 (CS/hay) It is known that Prince Félix' wife-to-be Claire Lademacher comes from a wealthy German family, but who are the future in-laws of the Luxembourg prince?
Claire's father, Hartmut Lademacher comes from Windeck-Mittel in North Rhine Westphalia and made his millions with software company LHS, founded in 1990, which provides accounting software for telecommunications companies.
His fortune is estimated at 600 million euros.
He co-owns the winery Les Crostes in Lorgues in the south of France. The luxury retreat Château les Crostes is surrounded by forests and includes a helipad, a swimming pool, sauna, gym and a huge terrace. Little else is known of Lademacher's private life.
Lademacher made some headlines when he bought the Villa Andreae in Königstein, Germany, in 1997. Built in 1891, the villa used to belong to Jürgen Schneider, a German real estate mogul who was sentenced to eight years in prison for fraud.
Lademacher's asset management company SMM moved into the villa, but he later transferred the business to Bad Homburg and the villa was sold.
Claire's mother Gabriela Maria comes from Morsbach, also in North Rhine Westphalia. She studied social sciences, law and art history in Cologne, Mainz and London.
She was active in community and refugee work for many years, as well as working in museum and art education, and acting as a consultant for museums in Germany and the US. She was also managing director of the bookstore Forum in Usingen, which closed in 2006.
She remains involved in the cultural sector and charitable work.