Two years ago today
Case of fratricide coming before a Luxembourg court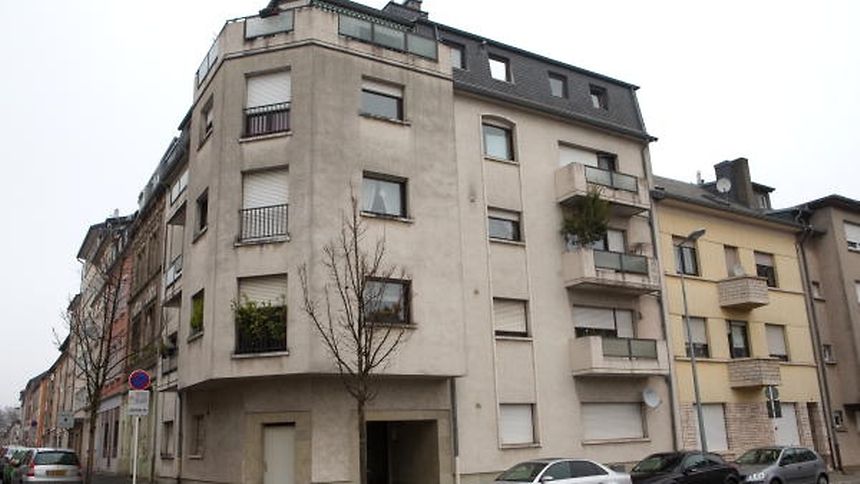 (str/sth) – A 27-year-old man is facing murder charges in front of a Luxembourg court starting January 11, 2017. The public prosecution has accused the man of having killed his disabled older brother in Esch/Alzette exactly two years ago. The motive according to investigators and public prosecution: money.
Around 1am on December 20, 2014, the Esch/Alzette fire brigade was alerted to a fire on Place Stalingrad and Rue du Viaduc. The third floor of an apartment bloc was alight, with thick smoke coming from the building.
The houses' inhabitants were quickly evacuated and the fire brigade was able to control the fire after a short time. However later on, fire fighters discovered the dead body of a man in one of the rooms.
Arson suspicion
It quickly becomes clear to the fire fighters that something about the situation seems off. They discover that the fire originated in at least two different spots simultaneously. They soon suspect a case of arson behind the events of that evening.
During the same night, a special team was charged with the investigation. The public prosecution also ordered an autopsy of the victim.
The results of these investigations are unmistakable. It had indeed been a case of arson and the 30-year-old man had been poisoned.
On January 7, 2015, three weeks after the incident, the public prosecution published a short call for witnesses. In it, they confirmed officially for the first time that the fire was intentionally lit. People were asked to contact police if they had information about the case, which could be treated anonymously.
At this time, police were already treating the younger brother of the victim as a suspect.
Clear strategy
The witness call was part of a clear strategy by police. They wanted to put pressure on the younger brother, hoping that he would make a mistake. At the same time, they were hoping for new leads thanks to the witness appeal.
Their strategy paid off. Only days later, the suspect tried to leave the country, at which point the investigators intervened. When they put the man under questioning, he confessed to the crime.
The trial will take place from January 11 to 17, 201. The accused is charged with murder. The fact that he put the lives of over a dozen people in danger by setting fire to the apartment building will likely be another aspect of this trial.
Get the latest news by signing up to our newsletter, following us on Facebook or Twitter.