New website helps expats with culture shock issues
Helene Rybol's website cultureshocktoolbox.com offers free online course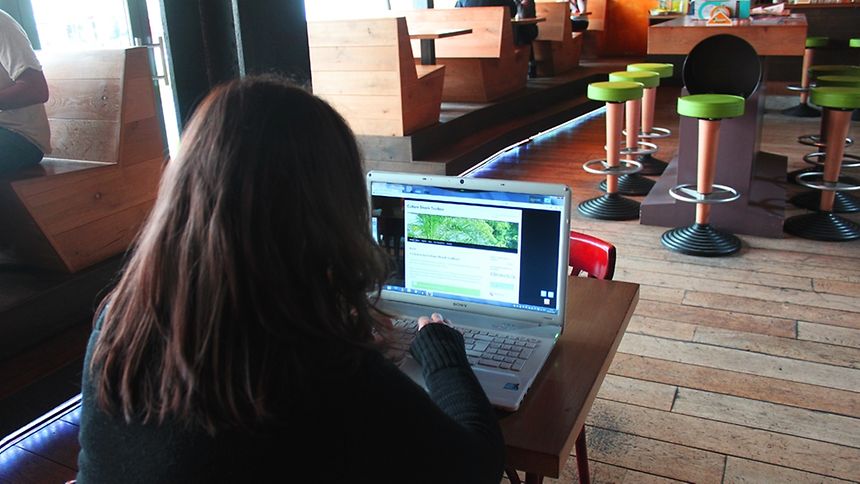 (ADW) Have you ever moved to a new country and suffered the effects of culture shock? Maybe on your arrival in Luxembourg you were shocked by strict shop opening hours, or what seems to be a lack of customer service. How do you integrate into a country that is such a melting pot of nationalities?
Having grown up in Luxembourg with a French mother and German father, Helene Rybol is more qualified than most to answer many of these dilemmas. She was a student at the European School before leaving the country to study and work abroad. Eventually Helene returned to Luxembourg and recently took up Luxembourgish nationality.
Now Helene has utilised her travelling experiences to set up a helpful website ( www.cultureshocktoolbox.com ) to tackle the issues of culture shock faced by many foreigners when settling down in a new, daunting country. She even offers a free online course on the subject, and explained to wort.lu/en just why she's set up the website and the plans for it in the future.
How did you come up with the idea for the website?
I was trying to figure out what I learned from travelling and what I really cared about in terms of experience etc, and try to apply it to something useful. I couldn't find much information for students, expats or travellers that helped deal with culture shock specifics. Yes there's a bunch of sites that tell you how you go through a series of phases; there's what's known as a "honeymoon" phase, then there's a down phase, but when you're in the situation and feeling overwhelmed or annoyed, what can you specifically do to help yourself? That's what the site deals with.
You have an online course, what does that involve?
I've taken what I've learned over 14 years abroad and condensed in down into seven lessons delivered by email for free. It addresses specific issues that you face when you experience culture shock. An example is when you're at home, many things function automatically; you know where to buy your bread, you know where to go to the supermarket, your bank, and post office, things that are just routine. When you're thrown into a new country and a new culture you just don't have this. So lesson one deals with not having your usual references and trying to build new ones and then it just takes it from there step by step.
Is it a general site or do you make it country specific?
Right now it's a general thing. It depends on the interest and feedback I get as to how I might develop it further, and then may bring in country specifics.
There's a stories section too, tell me about that.
I figured that rather than just talking about culture shock, I should have some examples of stories as well with things that have impacted me and maybe that might be more engaging for readers.
Can other people share stories too?
I have a comments section, so you can comment away! Ideally I'd like some discussion to get going and see how other people feel about culture shock and indeed reverse culture shock which is how you feel when you get back home.
How do you plan to develop the website?
I want to expand it in terms of content, it's only been going since April, and I'd love discussions to get going to hear how people feel and maybe exchange experiences and see what works and what doesn't work. Adding a forum could be a good idea.
Can people contact you directly if they want help?
Definitely! I'm happy to answer questions. Contact me either via comments or twitter or Facebook page or email if they prefer to keep in private