Migrant crisis
Luxembourg pledges border and administrative support
Italy and Greece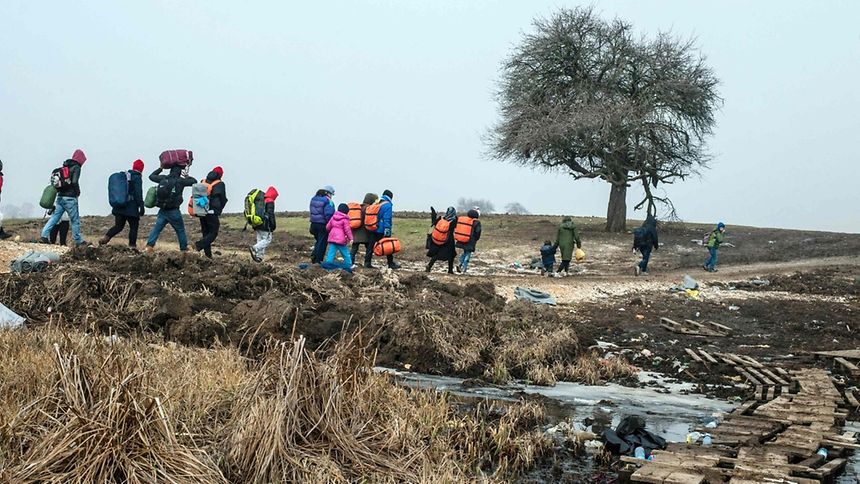 (ml/dn/JB) Luxembourg has pledged to help manage the wave of people fleeing war, poverty and persecution for Europe by sending officials to work at the continent's borders.

Foreign Affairs Minister Jean Asselborn has said that six officials from Luxembourg will be assigned to the European Support Office for Asylum (EASO).
This team works with national authorities to manage the flow of people through 11 main points of entry in Italy and Greece.

In these so-called "hotsports"asylum seekers will be expected to register their applications while economic migrants will be returned to their country of origin.

The six officials to represent Luxembourg are waiting to be called, Minister Asselborn said, adding that the duration of their mission is yet to be defined.

Luxembourg has also pledged to send three police officers to join the European corps of border guards, to strengthen Frontex.

The Grand Duchy is awaiting approval, the minister said.

Thusfar, Luxembourg has rehoused 30 refugees from Iraq and Syria, who were living in Greece or Italy under a relocation plan, half the figure initially pledged.

At the same time, hundreds of asylum seekers travelled to Luxembourg of their own accord.

Last year, Luxembourg received more than 2,000 asylum applications, the highest figure reported in years.

Do not miss the news - sign up to receive the wort.lu newsletter in English delivered to your inbox six days a week.