Luxembourg's Presidency of the Council of the European Union
Luxembourg announces festivities from July 3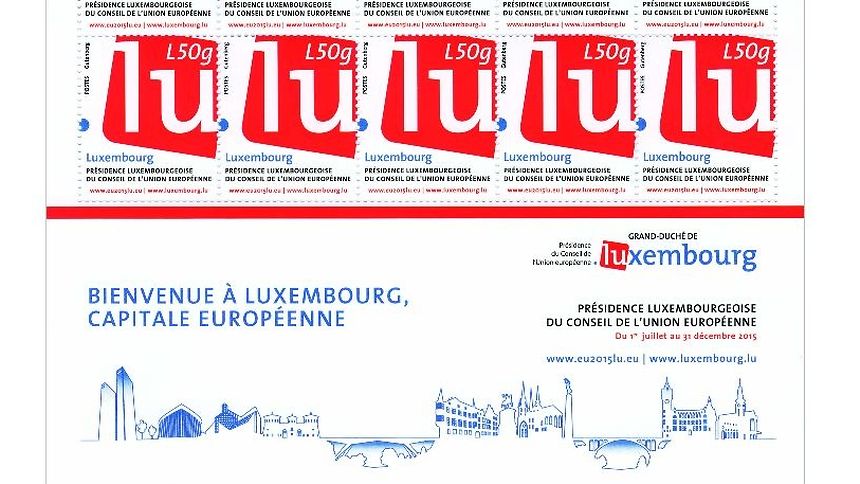 A European picnic, a quiz and free internet in two major cities are among the events and changes to be rolled out to mark Luxembourg's Presidency of the Council of the European Union.

Luxembourg wants to put citizens at the heart of the European project and has announced a plethora of projects for when the Grand Duchy takes up the presidency for the twelfth time from July 1 to December 31.

Among them will be a European picnic in Place D'Armes in Luxembourg City on July 3 from 4pm to midnight. The picnic coincides with the official launch of the presidency and will be a chance for people to discover culinary specialities from the 28 member states of the European Union.

Diners can then listen to live music from 7.30pm. The same day, art fans will be able to view a new artistic project called "Indoor-Outdoor" in Place du Théâtre, which will remain throughout the summer months.

Meanwhile, shoppers can take advantage of late-night shop opening times as many shops will remain open until 8pm. To see which shops will participate, visit www.cityshopping.lu
Free internet

From June 2015 to January 2016, people can access the HOTCITY wi-fi network free of charge in Luxembourg City (CITYLUXFREE) and Esch-sur-Alzette (CITYESCHFREE).

In the capital, coverage will be extended to the Kirchberg district thanks to an additional 44 antennae and in Esch-sur-Alzette it will extend to Belval. The portal for accessing the networks will be available in several languages, including English.
To encourage people to take an interest in the Presidency, the public can take part in the CVCE Europa Quiz online with a chance to win package holidays, Go-Pros and spa breaks, among other things. The quiz will run from July 3 to December 31 and is available in English. www.europaquiz.lu
Finally, the Presidency will be marked with a special edition stamp series, sporting the logo of the Presidency for the Council of the European Union and featuring the colours of the Luxembourg flag.

To find out more about Luxembourg's Presidency of the Council of the European Union, the following website (available in English) will go live mid-June. www.eu2015lu.eu

Do not miss the news - sign up to receive the wort.lu newsletter in English delivered to your inbox six days a week.