Judge Marc Thill announcement
Luxembourg's 'LuxLeaks' trial verdict set for June 29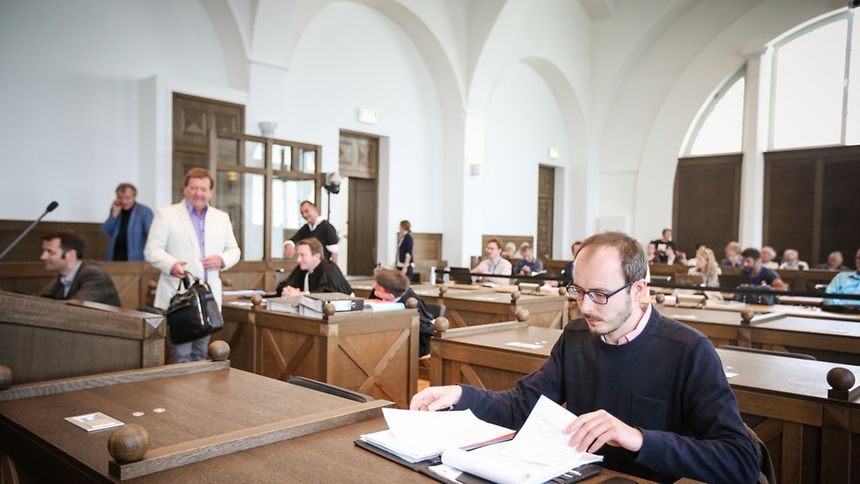 A Luxembourg judge will deliver the verdict in the trial of two whistleblowers and a journalist in the so-called "LuxLeaks" tax scandal, on June 29, it was announced on Wednesday.
Judge Marc Thill made the announcement a day after prosecutors demanded jail terms of 18 months each for former PwC employees Antoine Deltour and Raphael Halet, and a fine for reporter Edouard Perrin.
They face charges over thousands of leaked documents that revealed the huge tax breaks that Luxembourg offers international firms including Apple, IKEA and Pepsi.
The two whistleblowers face up to 10 years behind bars for the charges which include stealing documents, revealing business confidential information and violation of professional secrets.
The defendants deny the charges, saying they were exposing irregular tax practices.
Rights groups have said the three are being unfairly prosecuted.
The documents were originally used for a 2012 report on French public television by Perrin.
But they only really exploded internationally in 2014 with the huge "LuxLeaks" dump of all 30,000 pages into the public domain.
The files showed how Luxembourg granted what has become known as "sweetheart" deals that saved firms billions of dollars in taxes at a time when Jean-Claude Juncker, now head of the European Commission, was prime minister.
Luxembourg insists the tax arrangement were both completely legal and standard practice in many other countries.
Get the latest news by signing up to our newsletter, following us on Facebook or Twitter.