Frost on the Moselle
Luxembourg vintners begin ice wine harvest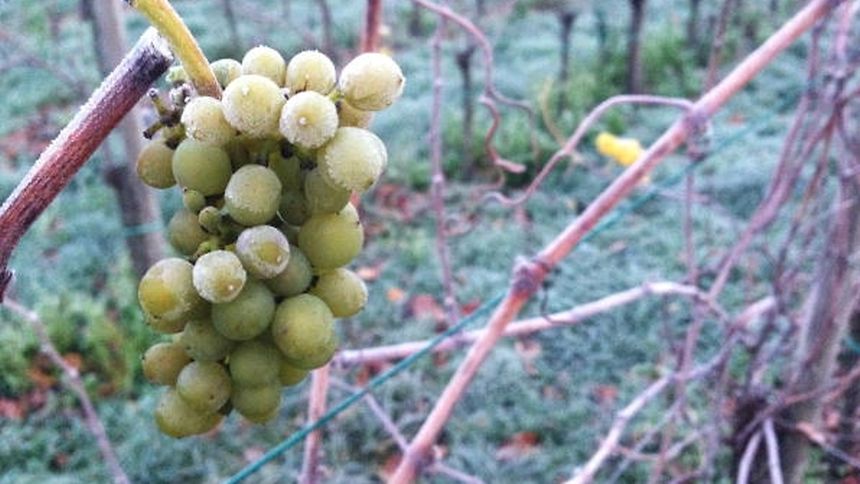 (vb/NG) Even after the adverse weather conditions in December, it looks as though ice wine may finally work out for Luxembourg's vintners this year: thanks to the recent frosty temperatures, the ice wine grape harvest started Monday.

In December, the Institut Viti-Vinicole had a pessimistic outlook for an ice wine vintage --weather was simply too mild. In order for grapes to be processed into ice wine in the first place, they require a night's freeze of at least -7° Celsius (grapes have a lower freezing point than pure water).

Once this condition is met, the frozen grapes are harvested by hand, delivered to the winery and made into ice wine.

As was announced at the New Year's reception of the the Institut Viti-Vinicole in Remich, the first winemakers began their ice wine harvest on Monday morning, as temperatures had dropped to -8° C. On Tuesday, the grape harvesting continues.

Whether the must weight is enough for ice wine remains to be seen. Ice wine grapes must have a must weight of at least 120° on the Oechsle scale; if this requirement is not met, the wine is sold as a Spätlese (literally, a "late harvest").

Do not miss the news - get the wort.lu newsletter in English delivered to your inbox six days a week.