Euro-area
Merkel makes euro policy a priority as Germany seeks government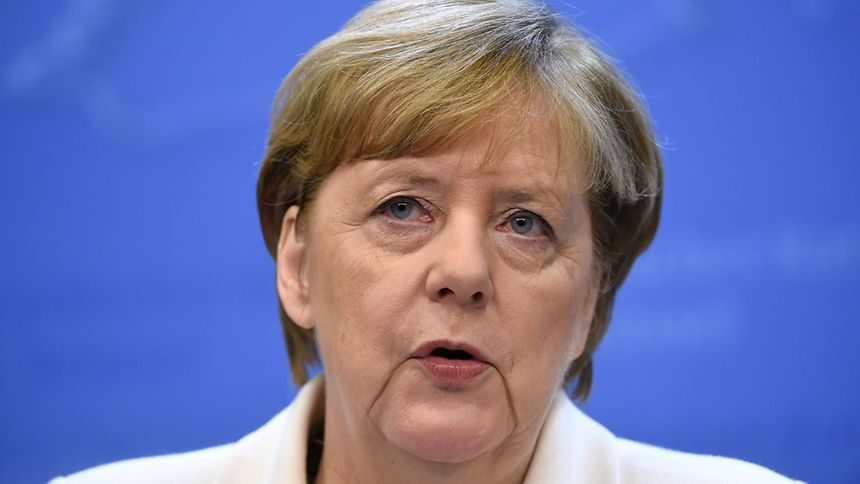 (Bloomberg) German Chancellor Angela Merkel set a road map for four-party talks to form her next government, while telling European allies that major euro-area decisions will require approval by her potential coalition partners.
More than five hours of talks on Friday steered clear of any blowup as Merkel and negotiators from her Christian Democratic Union, her Bavarian CSU sister party, the pro-market Free Democrats and Greens held their first round-table talks since the German election on September 24. A decline in support for the CDU-CSU is forcing Merkel to sound out a disparate coalition for her fourth term that's never been tried at the national level.
"In particular, we will discuss the future of the economic and currency union very intensively," Merkel told reporters earlier Friday in Brussels after a European Union summit. "We will need agreement from potential coalition partners on decisions that have to be made eventually" on the euro, she said.
Merkel, 63, is hemmed in by the need to accommodate a wide range of views among the three smaller parties that she'll need to shape into a pact on cabinet posts and policy, including a tough line on euro-area bailouts and deficits by the Free Democrats. It's impossible to say how long it'll take until Europe's biggest economy has its next government, she said in Brussels.
Coalition talks will focus first on the federal budget and European policy, with topics such as climate, energy and immigration to come later, CSU general secretary Andreas Scheuer said in Berlin after Friday's talks. While the next round is scheduled for Tuesday, there's no constitutional deadline for forming a new government after an election.
Participants said that while big conflicts were avoided, many differences would need to be overcome.
"There are topics where there are huge differences, for example immigration," Scheuer said. Merkel, arriving straight from the EU summit, said creative solutions will be required.
"I have the impression from preliminary talks that there's also a willingness to find common ground," she said. "Now let's get to work."
Get the latest news by signing up to our newsletter, following us on Facebook or Twitter.