'The Fever' review
Exploring First World privilege in an intimate setting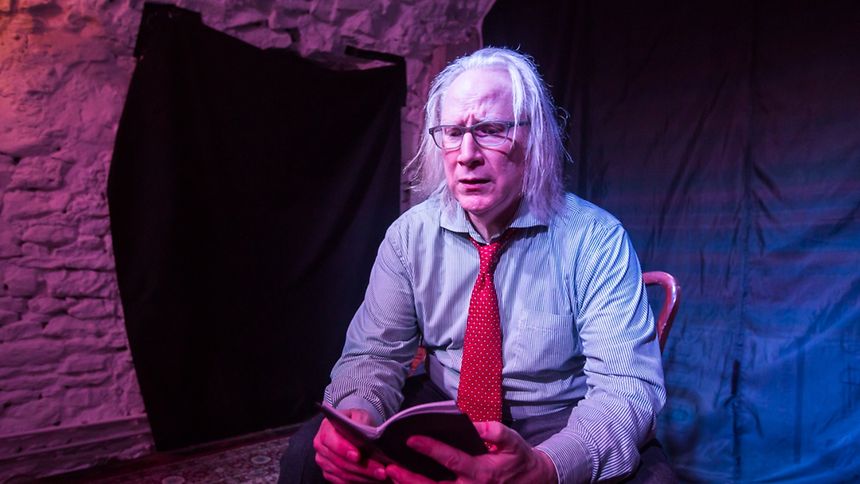 (NG) Those lucky enough to catch "The Fever" premiere at Konrad's on Wednesday night were treated to a powerful one-man performance in an intimate setting.
The play starts off with a question: "I'm travelling—and I wake up suddenly in the silence before dawn in a strange hotel room, in a poor country where my language isn't spoken, and I'm shaking and shivering. Why?"
The play attempts to answer the question as the narrator, played on Wednesday evening by Erik Abbott, explores the principles of Karl Marx and his own need to justify this notion of First World privilege.

The constant celebration. Life should be celebrated. Life is a gift."
The narrator takes us down his own conscious meanderings in 90 minutes of monologue, which range from though-provoking commentary to sheer poetry in some cases: "The city with its lights, theatres, coffee shops, newsstands, books. The constant celebration. Life should be celebrated. Life is a gift."
Abbott's performance last night indeed physically celebrated the highs of the narrator's memories. But he equally captivated the audience through the lows as well, with a natural demeanor that felt like an intimate conversation, even more so because of the cosy setting at Konrad's.

What's more, Abbott's acting through movement is exceptional, from slumping in a chair to a beautiful scene where he is meant to be floating in space. It's possible that Director Peter Zazzali had a hand in that too: the internationally-recognised scholar has been in Luxembourg the last three weeks and also held a recent workshop on psychophysical approaches to acting.
Abbott pointed out after the show that he has taken more than a tip or two from Christine Probst, who will be performing the piece on three of the six nights, given that the role can be played by either gender. While the two rehearsed together at the start, at a certain point they had to begin rehearsing separately, which also will provide unique approaches to the role.

The only drawback was a slightly stumbling beginning, which should be tweaked out by the next performance; this was likely due to the noise from the cafe upstairs. Konrad's affords other advantages, however, such as simplicity in setting and stage, which lends itself quite nicely to this play. The use of red and blue lighting, along with musical prompts, also give the feeling of changing settings quite effectively despite the minimal space.

Wallace Shawn ("My Dinner with Andre", Clueless", also known for his voice acting) wrote "The Fever" in 1991 in response to issues in Central America at the time, although the piece is still bound to resonate with audiences today.
Where and when
Erik Abbott will perform "The Fever" again on October 13 and 22. Christine Probst will perform on October 15, 19 and 20.

Showtimes on October 19-20 are 9pm. Performances on October 15 and 22 will be at 8pm.

Get the latest news by signing up to our newsletter, following us on Facebook or Twitter.