Luxembourg history
The mysterious death of Henry of Esch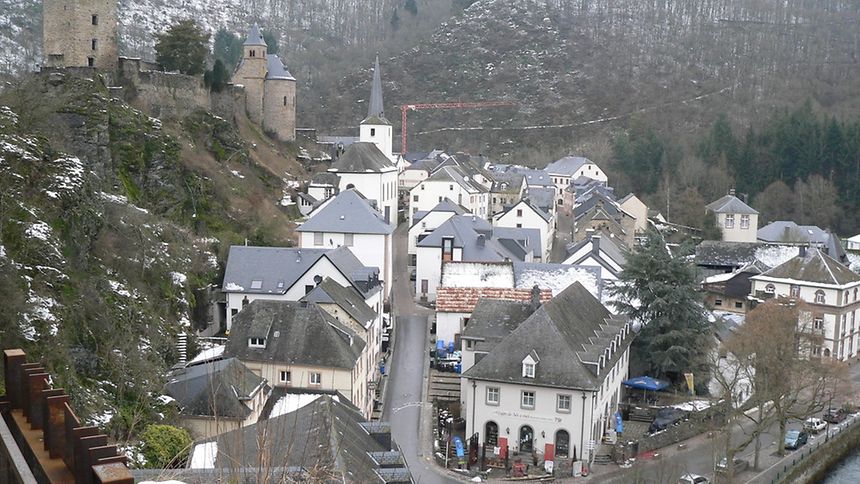 While not much is left of the castle in Esch-sur-Sûre, the chapel that survives has been cloaked in legend since the mysterious appearance of the châtelain's ghost in the 11th Century.
On August 10, 1096, Henry of Esch and a company of knights joined the crusade and embarked on their journey to the Holy Land. Just before his departure, Henry and his wife, Joan of Wiltz, are said to have embraced one last time.
According to legend, she gave him a ring as a reminder of her faithfulness and of his love.
Nearly a year went by without any news of the crusaders, when, in the night of July 14, a servant called her mistress to the chapel.
Brightly lit, it was filled with the knights, carrying a white cross on their shoulders. In their midst lay Henry of Esch, wounded and wrapped in blood-soaked sheets.
When Joan rushed towards him, the chapel fell silent and the men disappeared. But, where her husband had lain, there was still a hollow in the pillow and her ring had magically appeared.
A week later, news of Henry's death reached Joan.
According to local lore, every year in the night from July 14 to 15, the ghosts of the fallen crusaders and Henry of Esch still haunt the little chapel.
Get the latest news by signing up to our newsletter, following us on Facebook or Twitter.