Luxembourg
Get on your bike for 'Mam Vëlo op d'Schaff' initiative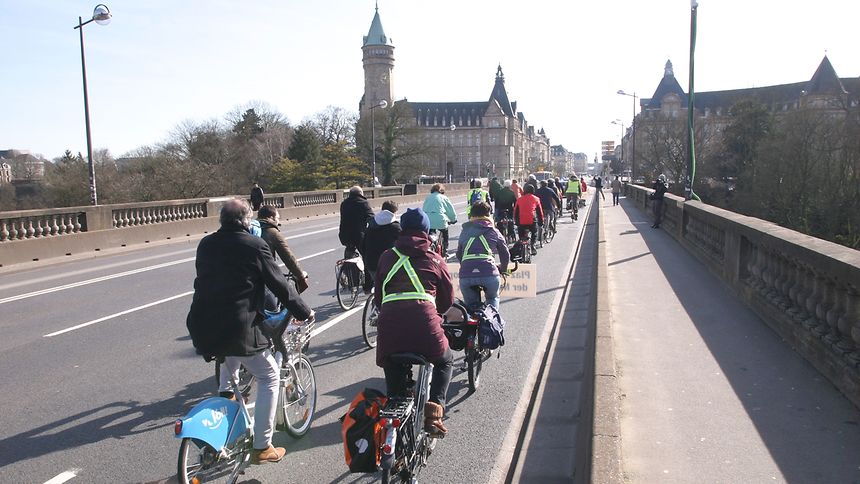 Want a boost to your health, reduce stress and be more independent? Then why not register now for the annual "Mam Vëlo op d'Schaff" or "with bike to work" event.
The basic idea is that between May 14 and July 31, participants must cycle to and from work at least 15 times with the goal not only of personal health, but also a chance to win fabulous prizes totalling a value of more than 16,000 euros.
The campaign is not just for those that work, it is also open to students too.

However taking part is a team event and to participate two to four people should register as a team on the website www.mvos.lu
The campaign focuses on participation rather than performance with the aim of steering residents away from driving cars, in favour of hopping on a bike.

The rules are not strict though, and if only a part of the route is done on a bike, this is still acceptable.
More videos can be found on our video page
"Mam Vëlo op Schaff" isn't a new concept, it has actually been in existence for ten years. Since it began in 2008, about 10,000 people have taken part and this year organisers,Verkéiersverbond, hope to attract more people this year and maybe even persuade them to make a permanent change to two wheels.
Those that take part will be able to share their 'adventures' on Facebook and Twitter using the hashtag #mvos2017 and follow what is happening on the Facebook page.
So why not get a few colleagues together, sign up today and between May 15 and July 31 cycle to and from work at least 15 times. As a bonus you could win prizes too including electric and non-electric bikes, and trips to Paris or Berlin!

For full details visit the website: www.mvos.lu
Get the latest news by signing up to our newsletter, following us on Facebook or Twitter.