Journalists thanked for their hard work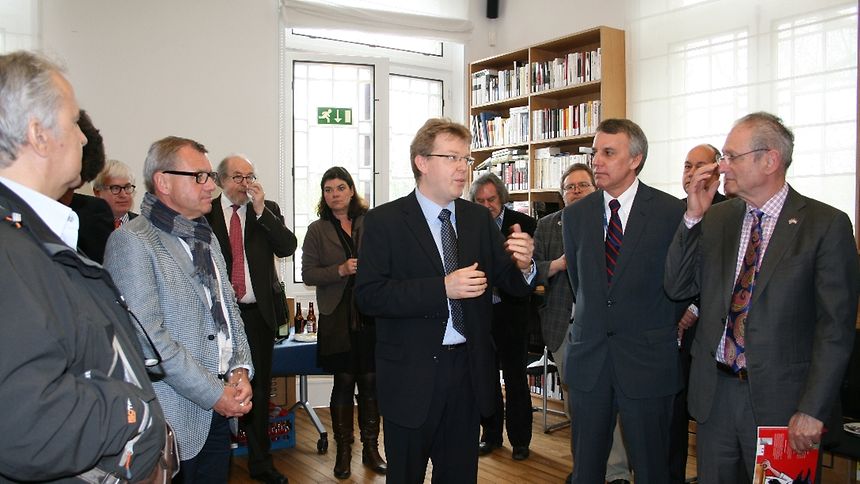 The work of journalists in Luxembourg was celebrated at a World Press Freedom Day event organised by the US Embassy to Luxembourg on Thursday.
A handful of reporters from the national press gathered at the Centre de Documentation et de Recherche sur l'Enrôlement forcé in the former Hollerich train station.
The choice of venue, in a museum which documents the horrors of war, was a symbolic nod to the perils of regimes which repress press freedoms.
Centre director Steve Kayser said: "World Press Freedom Day is a very important celebration because it fits in very well with what we're working towards here. For us what's important are written or spoken words and how to protect them against dictatorships or people who want to take them away."
US Ambassador to Luxembourg Robert A. Mandell gave a brief speech thanking journalists for their contributions. He credited press freedom for being the driving factor in "what's kept our country free and our world in a better place."
The lunch cocktail was also an opportunity for new embassy public affairs officer Louis Fintor to meet the local press. Mr Fintor trained and worked as a journalist before joining the diplomatic service with which he worked in places such as Afghanistan and Kosovo.
"Many of my friends are journalists. I have watched them risk their lives every day to bring us the news," he said.