21 years later
Baby born at 24 weeks in Luxembourg turns 21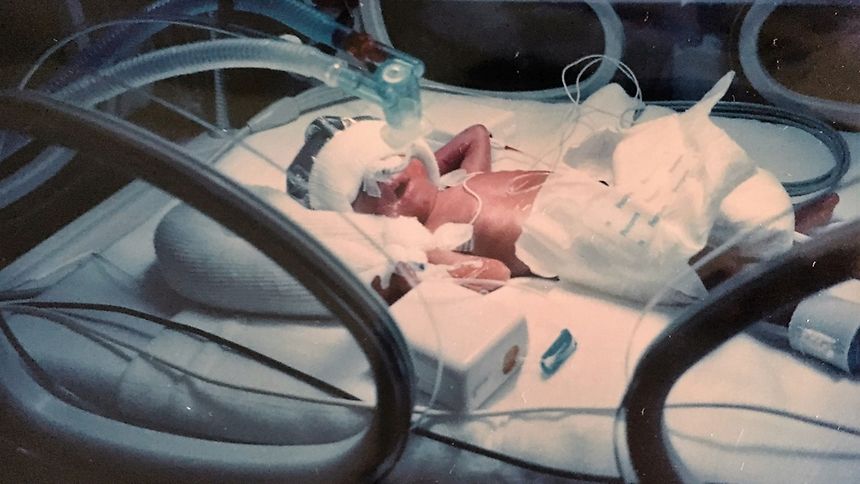 A mother has expressed her heartfelt gratitude to the Luxembourg hospital and staff who helped save her premature son 21 years ago.
British national Ann Birch-Bennett had been in Luxembourg for just over a year when, in October 1995, she went into labour with her first child. The problem was she was only 24 weeks pregnant.
"I was living in Bertrange and began having contractions. I went to the hospital and was completely naïve about the ramifications of what was happening," the Brit explained.
Medical staff did their best to halt the contractions, telling Ann that if the child was born then, he could die. However, after four days Ann began experiencing breathing difficulties and was allowed to give birth naturally at the Grande Duchesse Charlotte hospital in Luxembourg.

I thought if he can cry, he will live.
"They delivered him feet first, and the first thing I remember is him crying. I thought if he can cry, he will live."
Alexander weighed just 800 grams and measured 12 centimetres. "He was the size of my hand," Ann said.

But the saga was only just beginning for the new family. Ann left the hospital the day after giving birth.

Alexander, however, would remain there for the next 100 days.

Ann returned daily to be with her son who, after three weeks, she was finally able to hold.
Despite the odds being against them, Ann said that she and Alexander's father, Andrew, were never in any doubt their son would be fine.

This, she said, was largely thanks to the expert care and attention he received at the hospital in Luxembourg.
She said: "It was so fortunate. Had it happened two weeks earlier, I would have been in England. The local hospital in the UK didn't have the facilities that they did in Luxembourg."
The mother later moved to Singapore where she had a second son, William, and then returned to the UK, in Devon, where she lives today. She is still in touch with some of the staff who helped in Luxembourg and returned to the Grand Duchy five years ago to meet them again.
Ann reached out to wort.lu/en to show her gratitude to Luxembourg on Alexander's 21st birthday.

"He has followed the normal development paths. He did his A Levels and now is at Oxford Brookes University where he is studying Japanese and International Relations.

"He swims, plays rugby. He does everything," Ann said, adding: "We can look back and marvel at the amazing facilities that enabled a baby born so small and so young to be able to go on and lead a fulfilling and rewarding life."
Get the latest news by signing up to our newsletter, following us on Facebook or Twitter.