SpaceResources.lu
Luxembourg signs on dotted line with Planetary Resources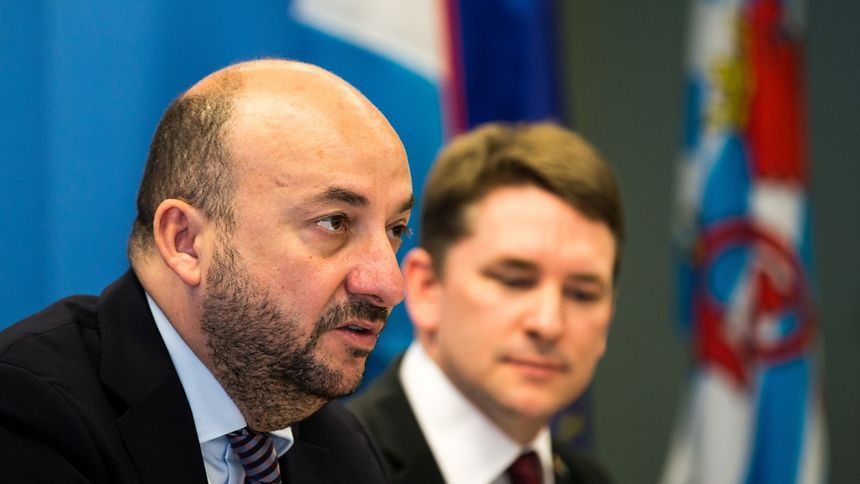 (BSW) Luxembourg's Government is a few steps closer to starting its asteroid mining venture after signing a Memorandum of Understanding with Planetary Resources.
The agreement, signed with "Société Nationale de Crédit et d'Investissement" (SNCI) and US-based aerospace technology company Planetary Resources, provides the framework for their cooperation within Luxembourg's SpaceResources.lu initiative.
The project's goals are the exploration and commercial utilisation of resources from Near Earth Objects (NEOs), such as asteroids.
Within this partnership, the Government is considering a direct capital investment of 25 million euros in the European headquarters established recently by Planetary Resources in the Grand Duchy.

This public equity position will be taken by the SNCI to become a minority shareholder. For its part, Planetary Resources is contributing to the promotion of the local space industry by developing several key activities exclusively in Luxembourg focused on space hardware development, space services, applied research and scientific discovery.

The Government will support these activities by providing funding through R&D grants or other different types of aid available.
Luxembourg Deputy Prime Minister and Minister of the Economy, Étienne Schneider, said: "The Government's partnership with Planetary Resources is another ambitious public-private joint venture which demonstrates our strong commitment to support the national space sector by attracting innovative activities in space resource utilization and other related areas."
The agreement paves the way to building up in Luxembourg research activities and technological capabilities in the fields of propulsion development, spacecraft launch integration, deep space communications, asteroid science systems, Earth observation product development and mission operations.
Get the latest news by signing up to our newsletter, following us on Facebook or Twitter.